The following is a recap of last night's "The Face" episode written by model contestant Sharon Gallardo. SPOILER ALERT. To read Sharon's thoughts on episode two, click here, in case you missed it.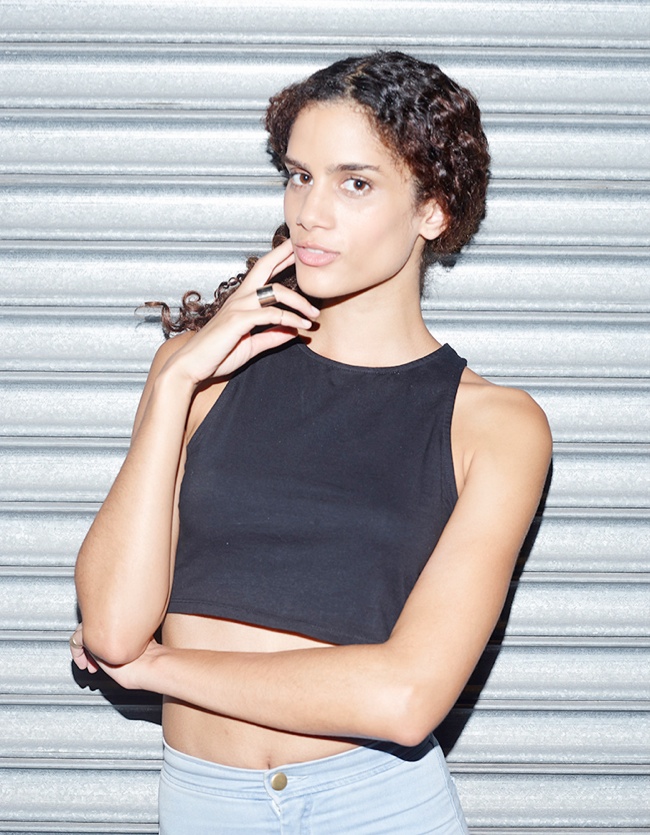 Hey =D
Well oh well , we're already on episode 3 and pressure its ON! Last episode was so stressful, so I can't explain the relief of seeing Kadisha walking back! It was like we could finally breath again…but after we got ourselves together Naomi was not happy. She was just furious about the elimination and it was the most comfortable situation, I'll tell you that!
We get to the next challenge and we find out all of the stuff we have to wear, which literally makes breathing impossible (latex skirt, little hat and a corset)! I mean yeah, ok so it's not enough that we have to walk on this cirque du Soleil experiment of a runway but you add TYSON BECKFORD to the mix! Ehhhh ok … did I already said no pressure?
The time comes and I can't help but feel disappointed because I didn't do well in the challenge, but then finding out that my girl Tiana won just made me feel great =). Next stop is this dinner table and when we found out we had to walk on it…. Oh God!!! There is food everywhere, glass and all of these flowers arrangements. I was freaking out and then I realized that after those stairs on that runway anything is possible now.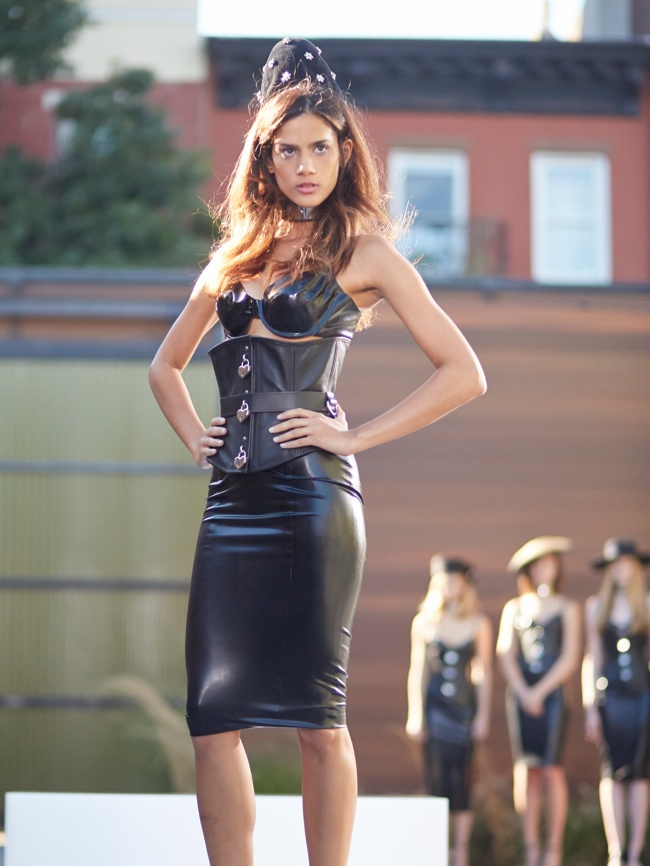 So we get to backstage to choose the Pamella Roland dresses first which is an amazing advantage over the other 2 teams. I honestly loved the dresses I had to walk with. I'm so excited because we really look amazing and Anne gave us some tricks. You can say team Anne V is ready :D.
When it got to the second dress you start realizing it's actually easier than you think since you create a map in your head of where to walk. And you can tell we all exuded more confidence. The time came and we, I mean WE ,YES team Anne V wins and I can't be happier! My girls and I are safe for today and we get Pamella Rolland dress and the special bag! Oh man, it's feels so Good to win!
We go to the room and you can see we are so Happy to make Anne proud, but now it's crunch time for Anne and she's got to send a girl home. It may sound however it sounds, but hey it's about time Naomi's team experiences what it's like to not win.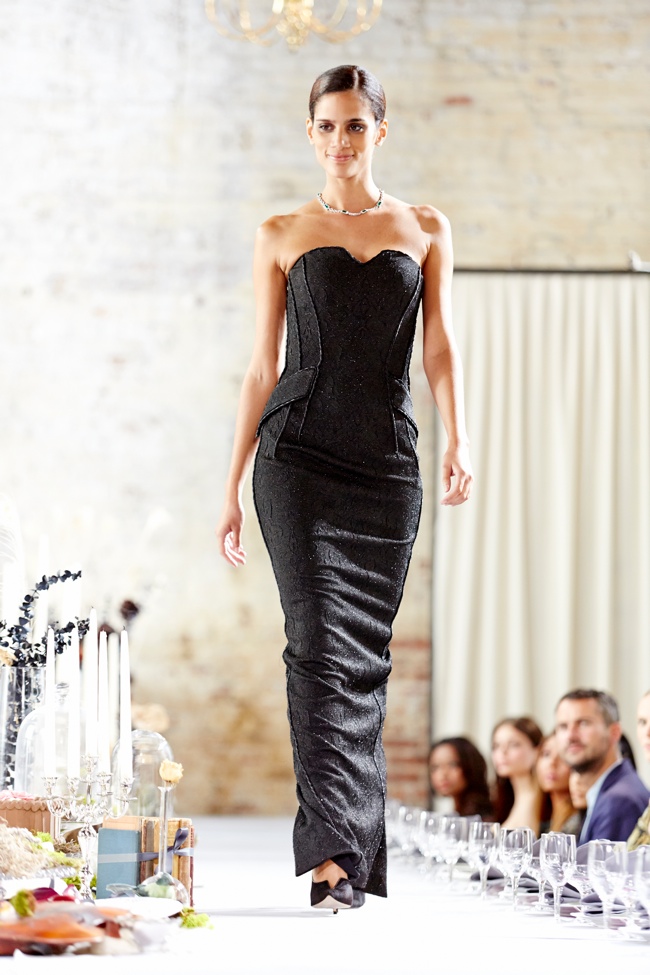 Kira and Ray are in that room and I honestly feel like neither of them deserve to go home. When I see Ray coming back of course I feel sad for Kira. She's such a powerhouse but hey it can be any of us. Kira its a strong girl and model she'll be alright and rock it in the real world, I'm sure.
Now team Anne V has to gather strengths and work hard to keep winning. Wish us luck guys!!
Be sure to watch The Face Wednesdays at 10/9C on Oxygen.
Follow me on twitter @sharongallardoc
Instagram sharongc
Facebook sharon gallardo