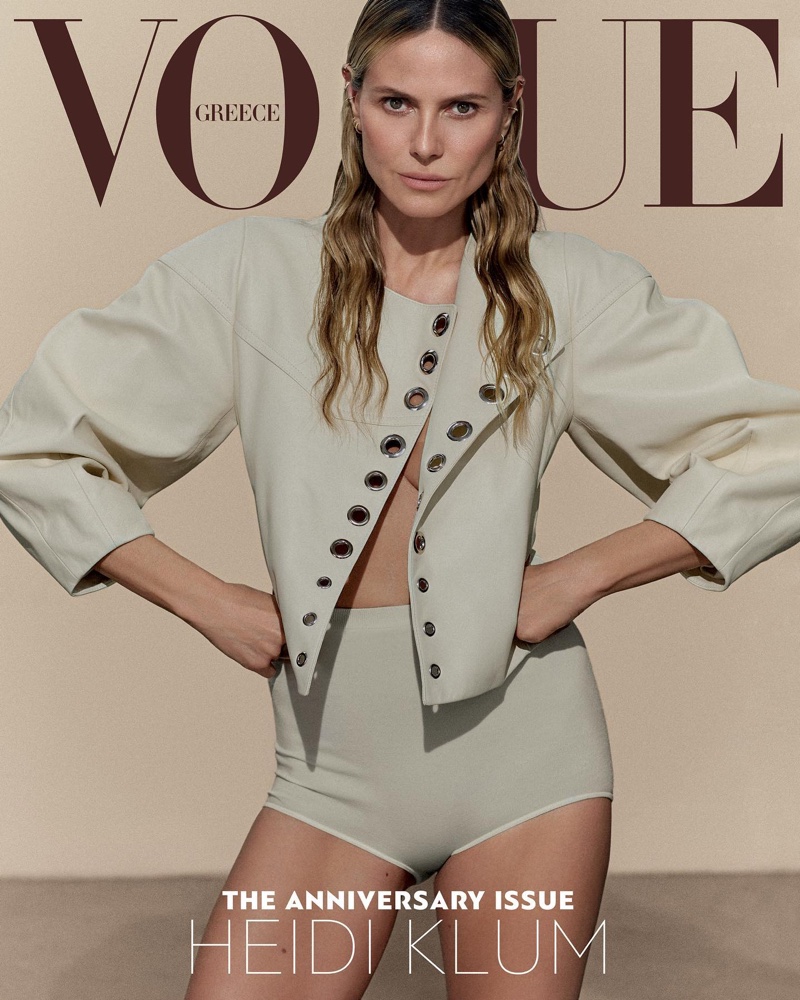 Heidi Klum, the iconic supermodel, graces the cover of Vogue Greece for their April 2023 issue. And she's looking as stunning as ever! As the magazine celebrates its fourth anniversary, there's no one better than Klum to be the guest of honor months ahead of her 50th birthday.
In one of the two fabulous covers, Klum sports a chic Chloe jacket and shorts combo, exuding effortless style. The second cover showcases a sultry, sheer Ferragamo design paired with statement Saint Laurent sandals, all styled by Aryeh Lappin.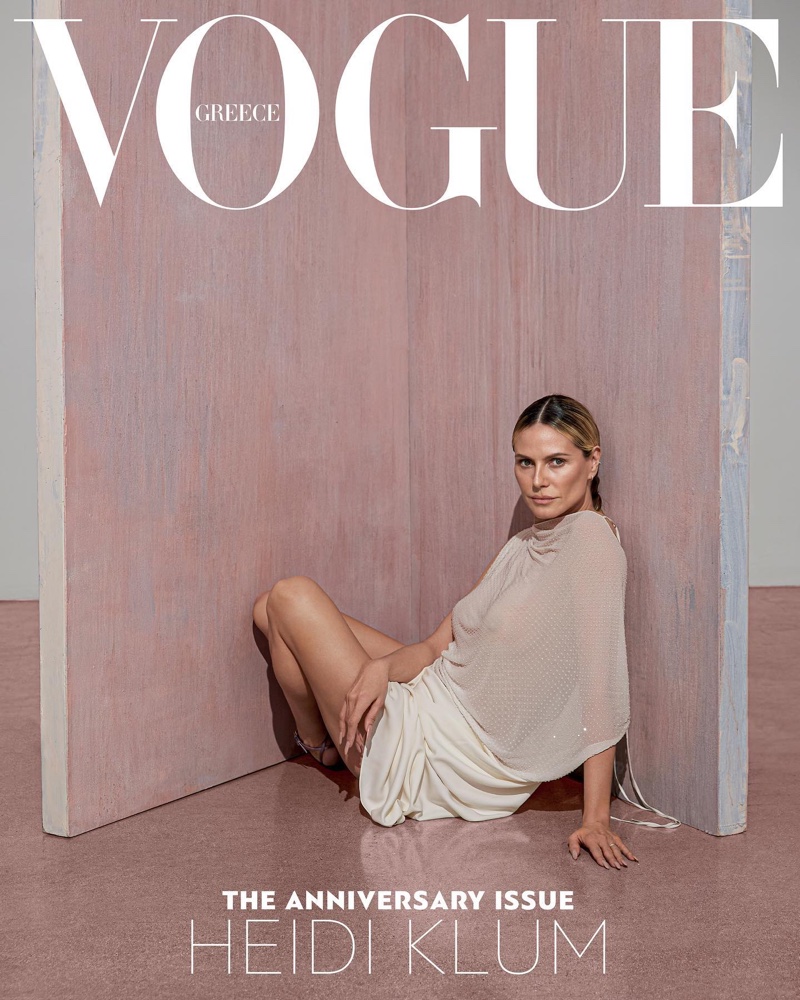 The publication has pulled out all the stops for this issue, with an exclusive interview featuring the Intimissimi face discussing her illustrious career, always on-point style, loving family, and all the things that bring her joy. You won't want to miss it when it hits newsstands starting March 25th.
Thaleia Karafyllidou, Vogue Greece's editor-in-chief, has assembled an all-star team for this anniversary issue. The cover story features art direction by the talented Rinétta, while fashion and creative direction fall under the expert eye of Nicholas Georgiou.
Leah Darcy is responsible for Klum's flawless makeup, which showcases a neutral look that complements her natural beauty. Gonn Kinoshita perfects her locks, further elevating the style quotient of these captivating covers.