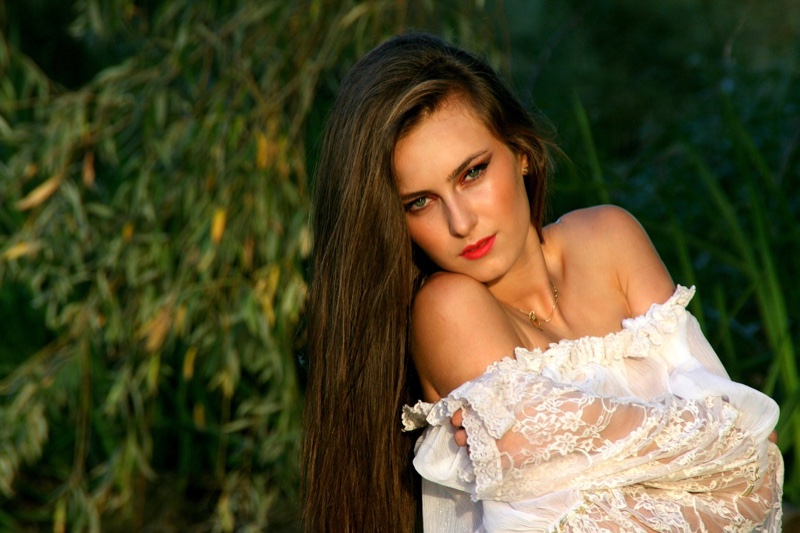 If you're like most women, every time you see photos of celebrities online or in magazines you probably envy their beautiful, shiny, thick locks, and wonder why you can never get your hair looking anywhere near as lustrous, no matter how many products you use or vitamins you consume. The truth is though, many famous faces not only have on-call hair stylists to get them looking their best, but also "cheat" with hair extensions.
While this particular fashion trend was once the domain of only the well-off who could afford them, today people from all walks of life can get in on the action and enjoy adding body, length and volume to their look with hair extensions. If you're keen to buy some soon, read on for all the key details you need to know.
Types of Hair Extensions You Can Choose From
When you go to purchase hair extensions, make sure that you know exactly what type of product you are looking for. There are numerous options to choose from. The main difference in extensions is that some are made from human hair and some are made from synthetic materials.
Most people select human hair extensions if they can, because this typically gives the most natural-looking result. It is harder to spot as being an addition, rather than your own locks; and also happens to be easier to care for (since it's just like your own hair). In addition, the more expensive "virgin" human hair is the ultimate choice, since it has never been colored or processed before, and can be styled and colored in ways that cheaper extensions can't be.
You also have choices when it comes to the permanence of hair extensions. If you're after something that's only going to be used for a short amount of time, perhaps to try a new look or for a particular event, then you can opt for clip-in extensions. These are more inexpensive hair extensions and are also simpler to use. You don't need to visit a hair salon to have them put in, as you can just clip them in yourself at home. If you care for this type of product well, it can last over six months.
You can also choose between tape-in extensions (these are attached to the root of your hair with double-sided tape) or sew-in extensions (also referred to as "weaves") which are woven into your nape using thread. These products tend to last between six to eight weeks. Alternatively, for something that stays in and lasts longer, you can select glue-in hair extensions. These are bonded to your hair using heated ultrasonic waves, and last between three and five months on average.
Tips for Selecting and Using Hair Extensions
Achieving the look you want and getting the best wear out of hair extensions comes down to how you select and then use them. To make sure you purchase a quality product, you should only ever buy extensions from shops or salons which specialize in these types of hair extensions, and which have a solid reputation and good customer testimonials.
It is also wise to buy the best-quality hair you can afford, as this will give you better value; and to carefully follow the instructions about how the extensions should be looked after, styled, and treated. In addition, to help protect your own hair from damage, you are advised to select silicone-covered clips when buying clip-in products.
If you plan to purchase hair extensions so that you can enjoy longer tresses, it is important to be aware that your existing hair must be already at least three inches long to get the right effect. You might also want to think about buying just a half-head of extensions, or some clip-ins, so that you can arrange your hair into many different types of up-dos. These types of products are typically very wearable and versatile, and perfect for changing your look regularly.
Focused on getting a natural look from your hair extensions? Or perhaps you need something particularly customized? If so, you will probably be best off opting for individual strands. You can use these smaller pieces to fill in spots throughout your head where you mane needs more body. You can also utilize individual strands to play around with color and length.
For those women who are keen to buy clip-in hair extensions, it is always wise to choose locks which have been carefully matched to your own hair color. If you don't select wisely, you'll find that the not-quite-right color amidst your natural hair gives away your extension secret very quickly.