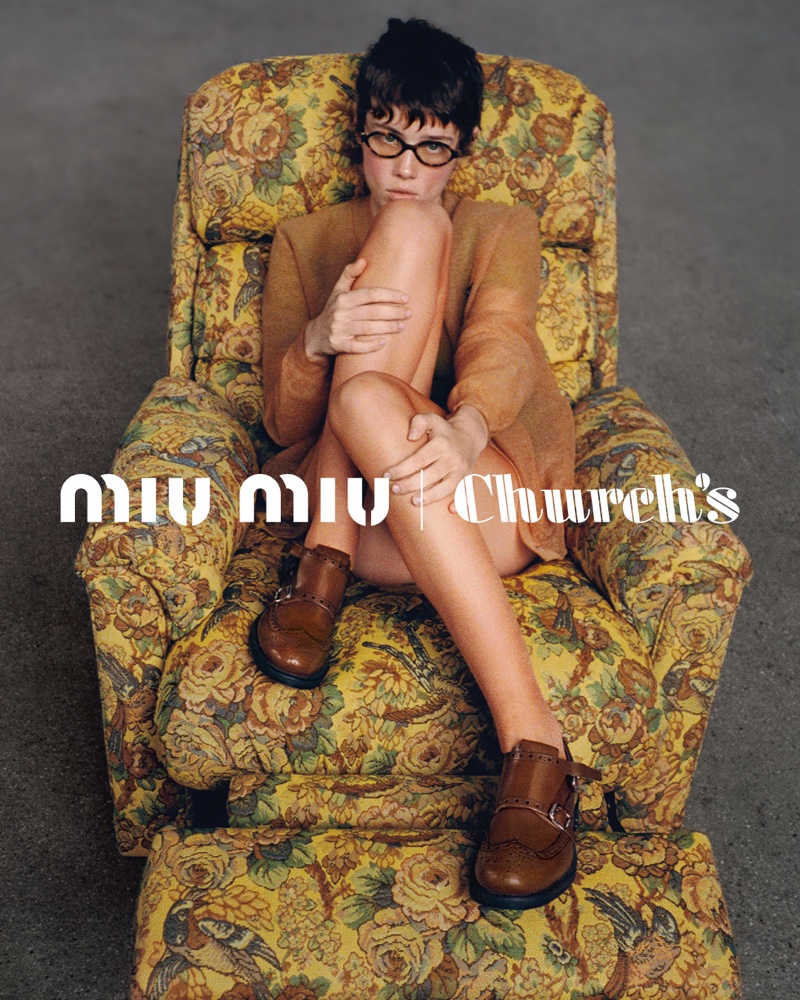 A new campaign features an unexpected yet fascinating fusion: the Church's x Miu Miu brogue collaboration. The ambiance conjures a mood—preppy meets classic with a dash of whimsy. It's like boarding school nostalgia sprinkled with Miu Miu's unexpected style, a realm where two contrasting legacies converge to reimagine the traditional brogue.
Church's x Miu Miu Brogues Campaign
Behind the lens is Lengua, where models Rejoice Chuol and Annabelle Weatherly stand out, embodying a complex narrative in a single frame. The Church's x Miu Miu collaboration comes on the heels of Miu Miu's fall 2023 advertisements and the Arcadie bag campaign.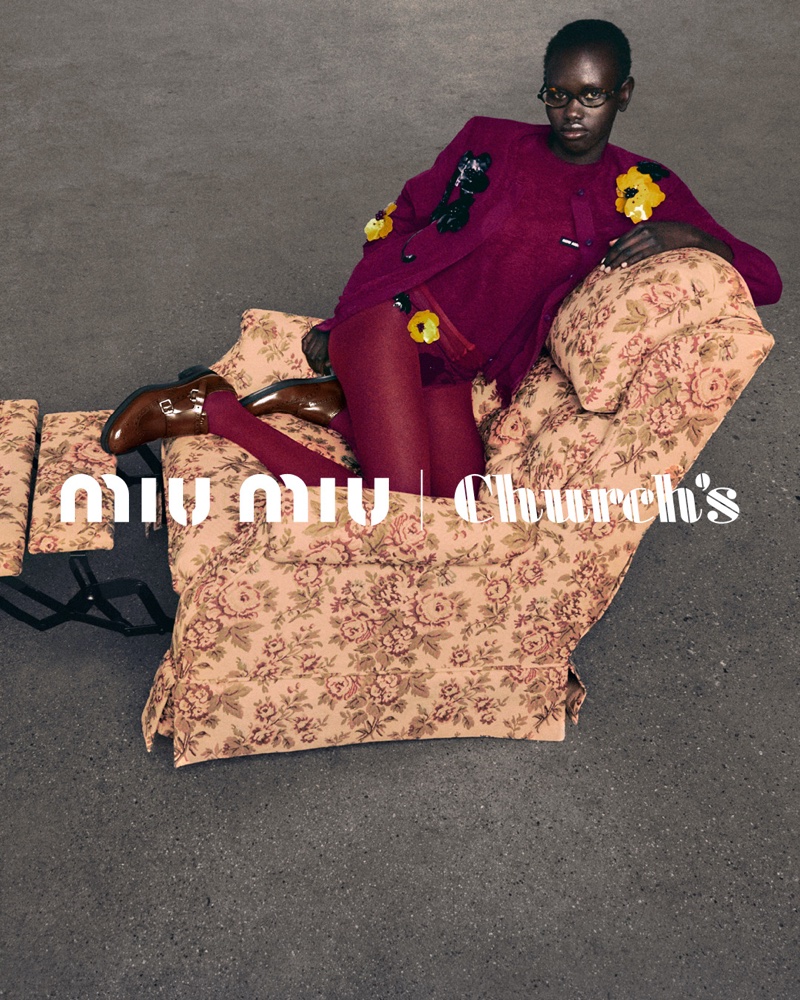 The Church's and Miu Miu brogues blend tradition with innovation, featuring glossed brushed leather in classic black and tobacco shades, sporty rubber soles, and logos tastefully embossed in multiple areas. This collaboration redefines the brogue silhouette, offering a broader shape than its predecessors while retaining the iconic patterned serration.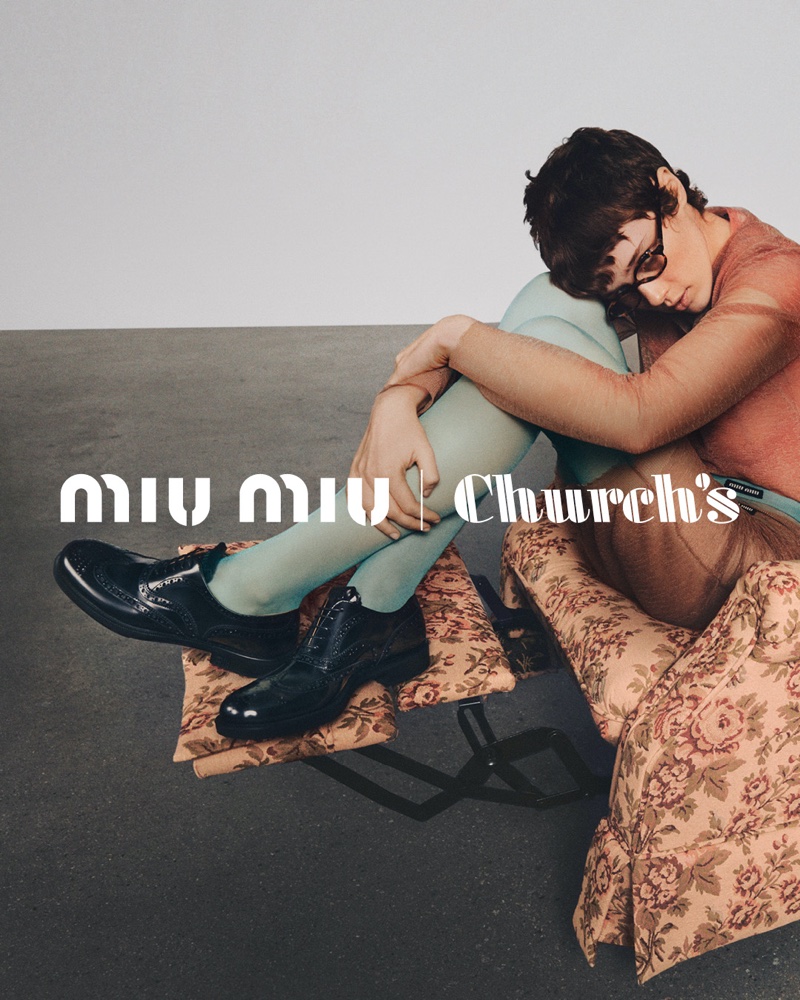 Cool tones pervade the visual landscape, creating a sense of high-fashion serenity. The mood is a blend of softness and elegance. The pictures capture your attention like a sudden gasp in a quiet library. Each photograph, touched by the stylist Lotta Volkova, highlights the brogue as well as cardigans, hosiery, and sheer separates.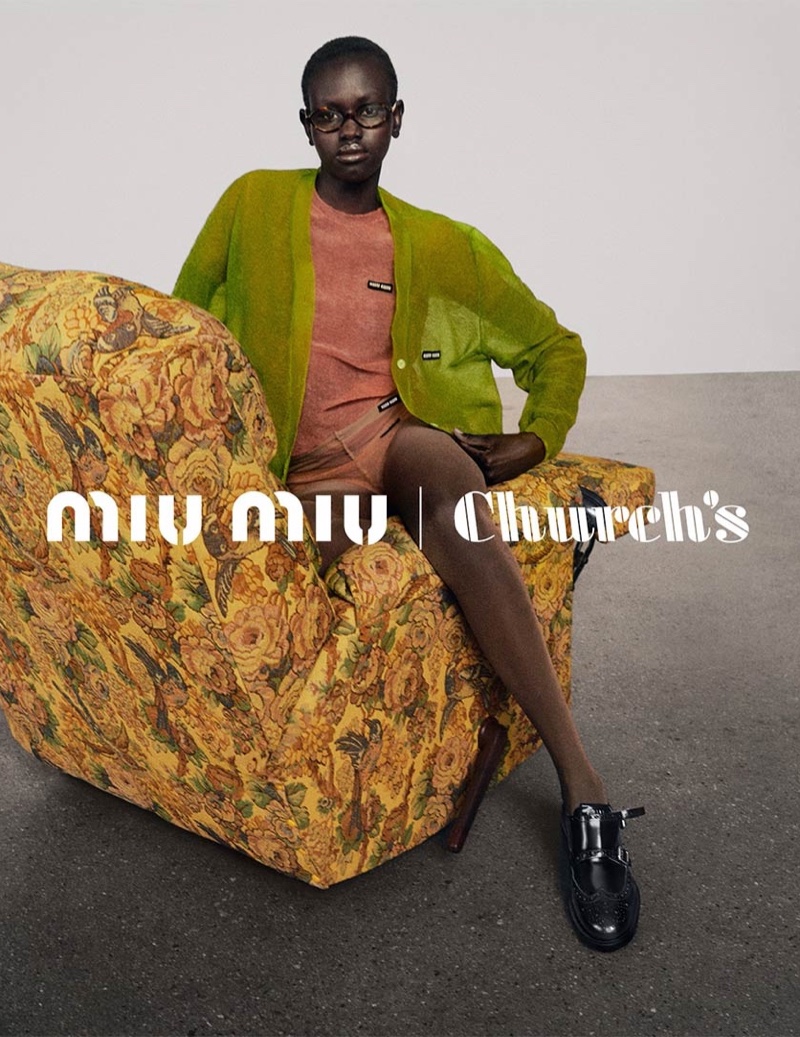 Together, they elevate the Church's and Miu Miu brogue from mere footwear to a statement about where fashion finds itself today: at the crossroads of reverence for the past and an unspoken excitement for what comes next.