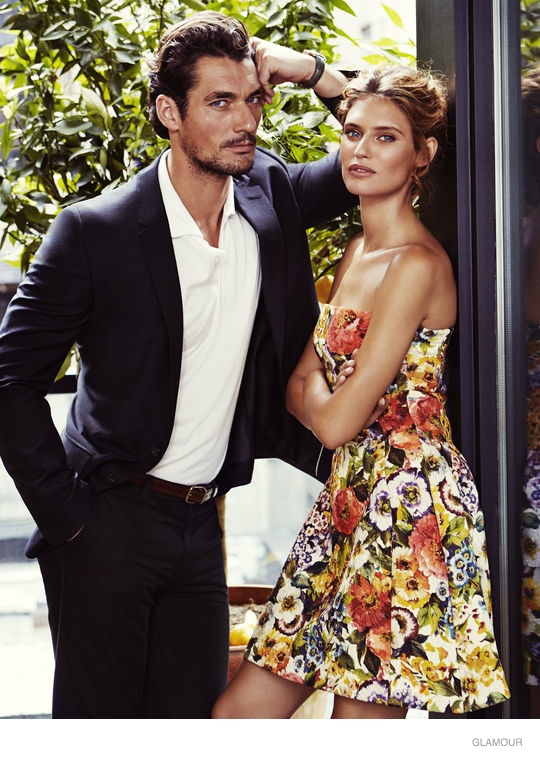 Bianca and David–Top model Bianca Balti recently appeared in a feature for Glamour where she was interviewed with her Dolce & Gabbana "Light Blue" co-star David Gandy. The pair was interviewed by Lindsey Unterberger about female beauty trends and you may find David's answers interesting. When asked about whether men cared about what girls did with their hair, the male model seemed to beat around the bush until Bianca said, "So how do you like girls' hair? C'mon, every single girl in the world wants to know!"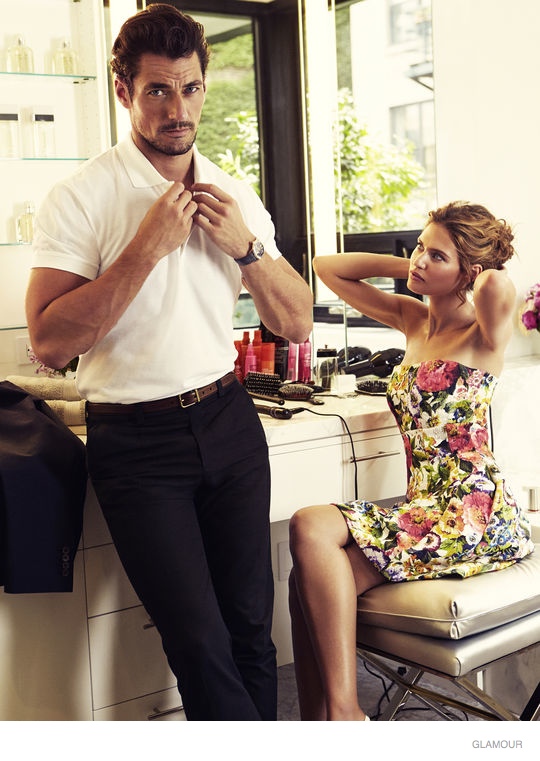 DG: It's different 'cause I've always gone for like long flowing hair, but like a girl who puts her hair up will look amazing as well.
BB: Thank you for the help [please insert highly accented sarcasm here].
DG: I mean I'm quite about being with a natural girl, one with minimalist makeup and her natural hair and stuff like that.
So there you have it ladies, David wants a girl that looks good with her hair up and down! You can read the rest of the interview on Glamour.com.