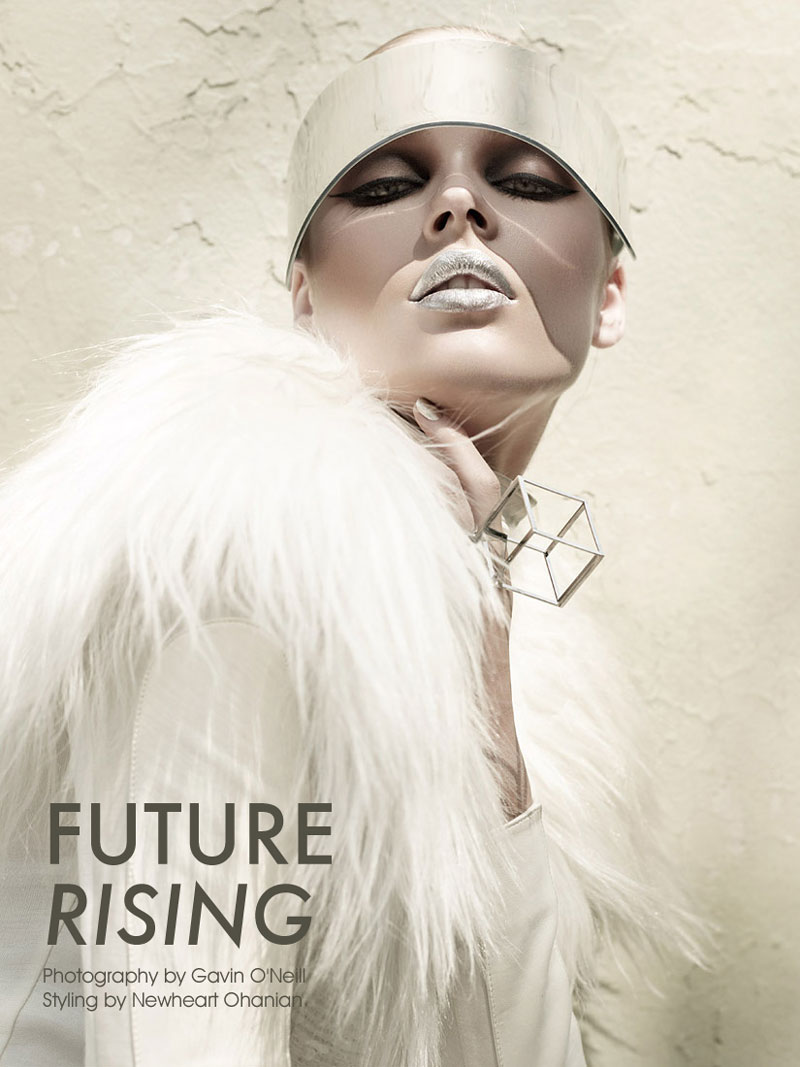 Future Rising
– Decked out in a wardrobe of futuristic metallics with an urban edge,
Beegee Margenyte
poses for
Gavin O'Neill
in these lustrous beauty images. Makeup artist
Bobby Bujisic
creates the brunette's gold and silver lip shades as well as her slicked back coif. For styling,
Newheart Ohanian
selects a mix of glam jewelery and monochromatic looks from labels such as Chanel, Alexander McQueen, Laruicci and Dolce & Gabbana.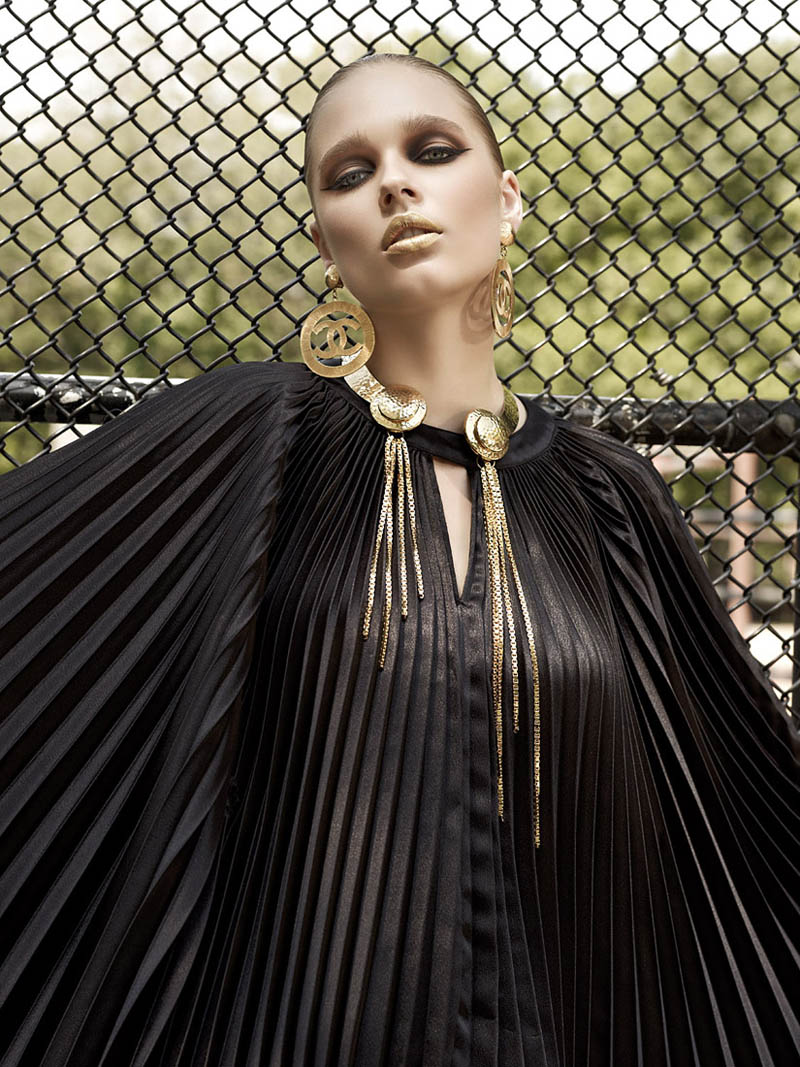 (This Image and Next) Fan Pleated Cape
Stijlus
, Necklace
Laruicci
, Vintage
Chanel
Earrings available exclusively at
Depuis1924.com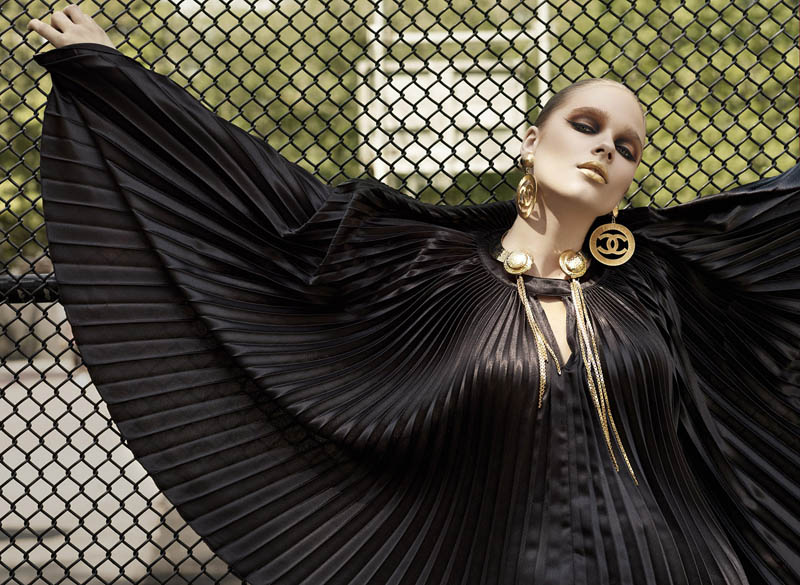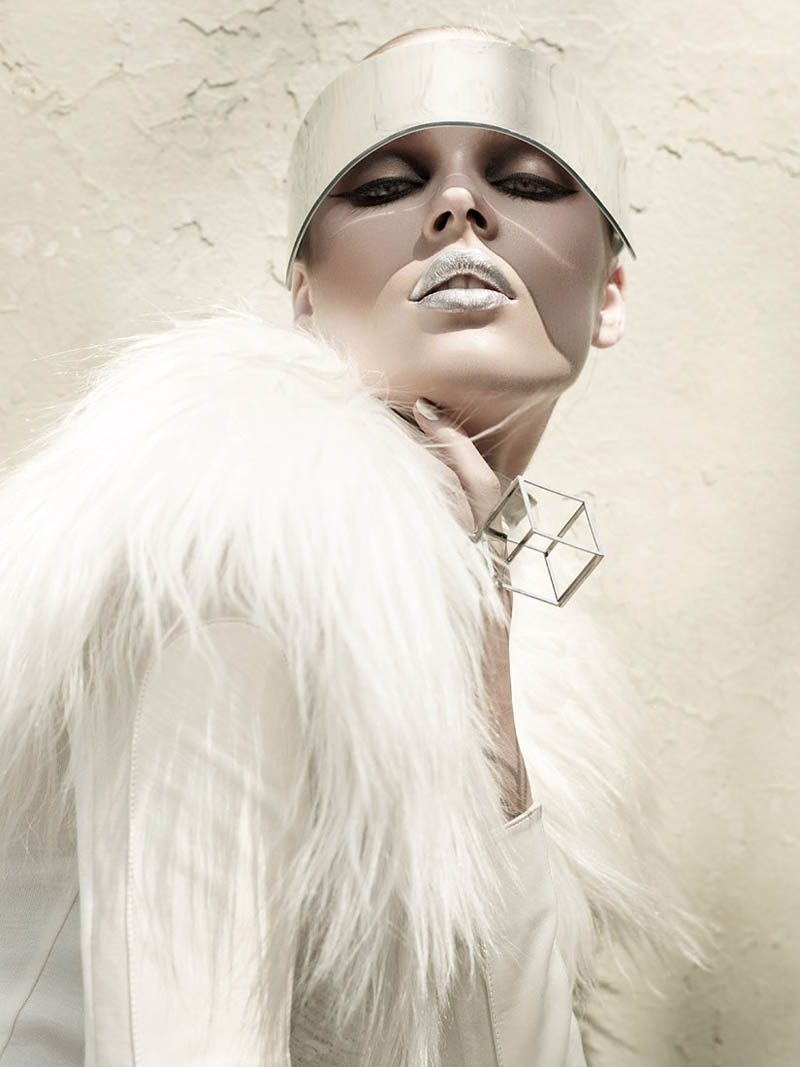 Leather Dress with Fur Collar Lie Sang Bong, Visor Alexander McQueen, Ring Laruicci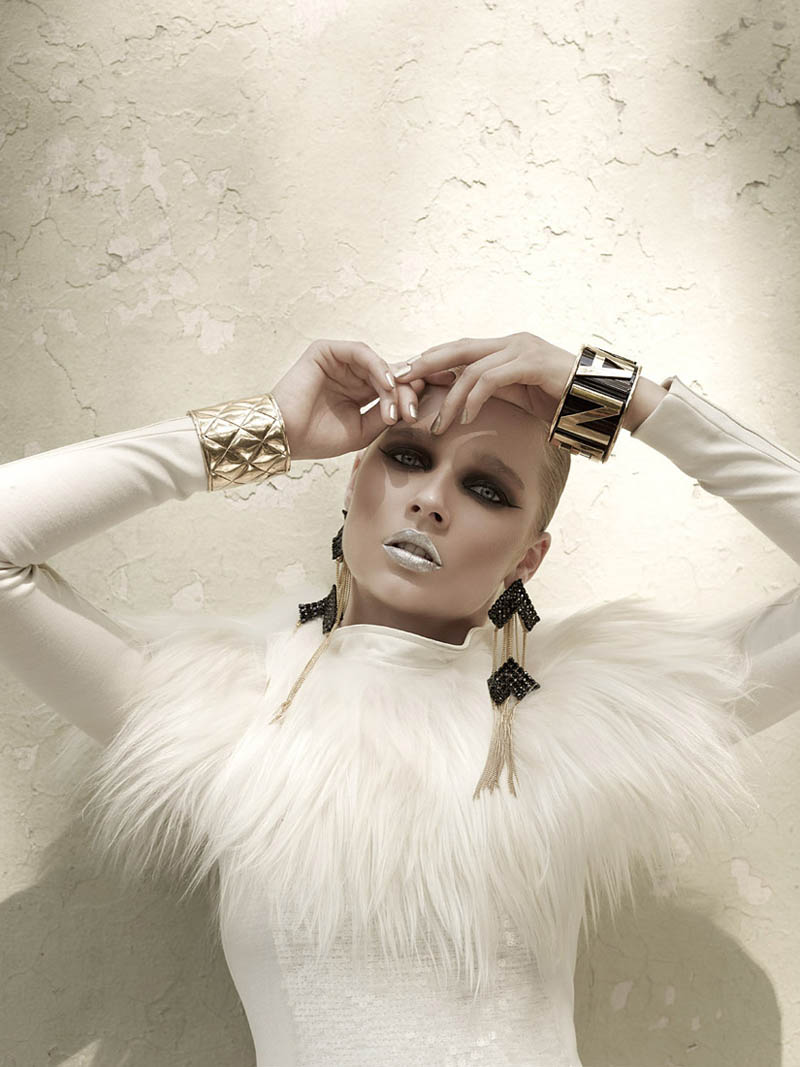 Leather Dress with Fur Collar
Lie Sang Bong
, Vintage Chanel Bangles available exclusively at
Depuis1924.com
, Earrings
Sugar Scout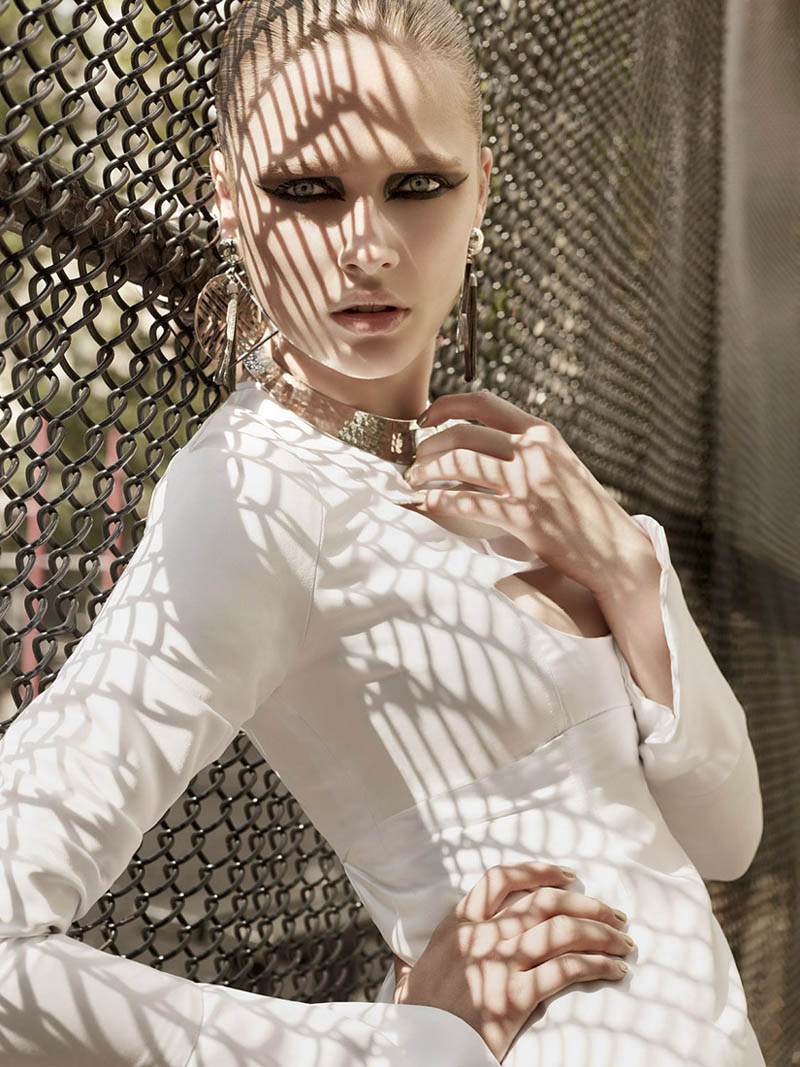 White Silk Dress vintage, Choker and Earrings Laruicci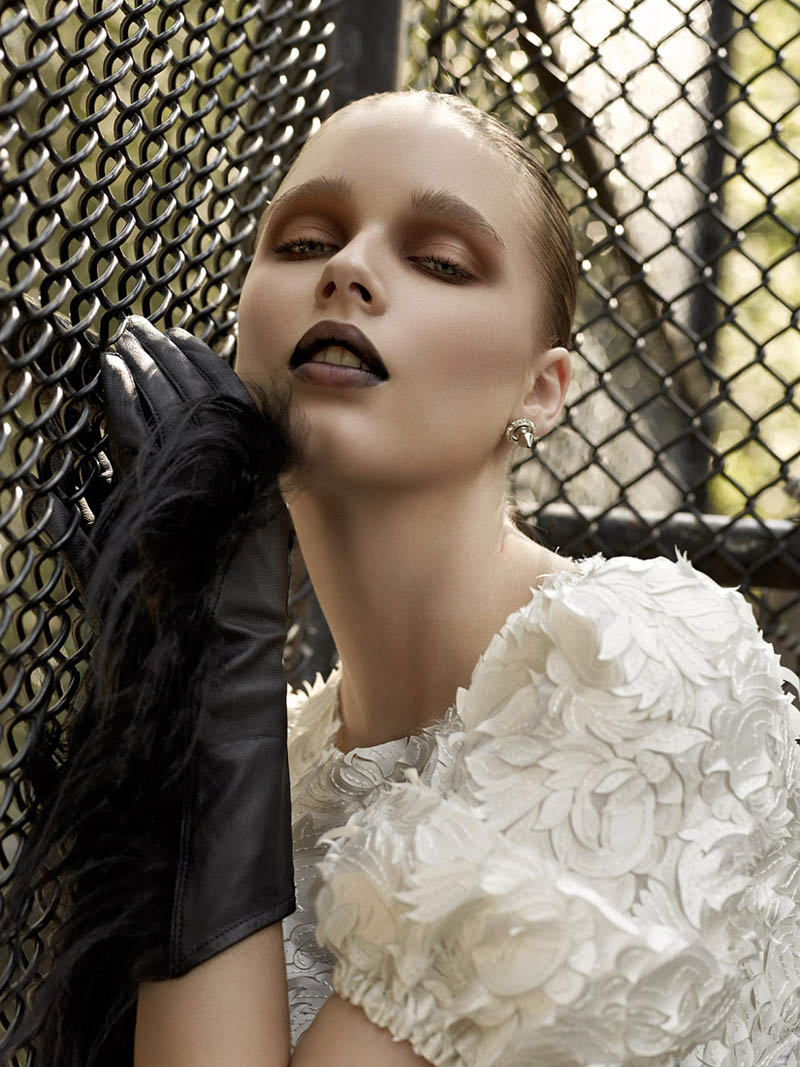 Dress Dolce & Gabbana, Earrings Sugar Scout, Leather Gloves with Goat Hair Skingraft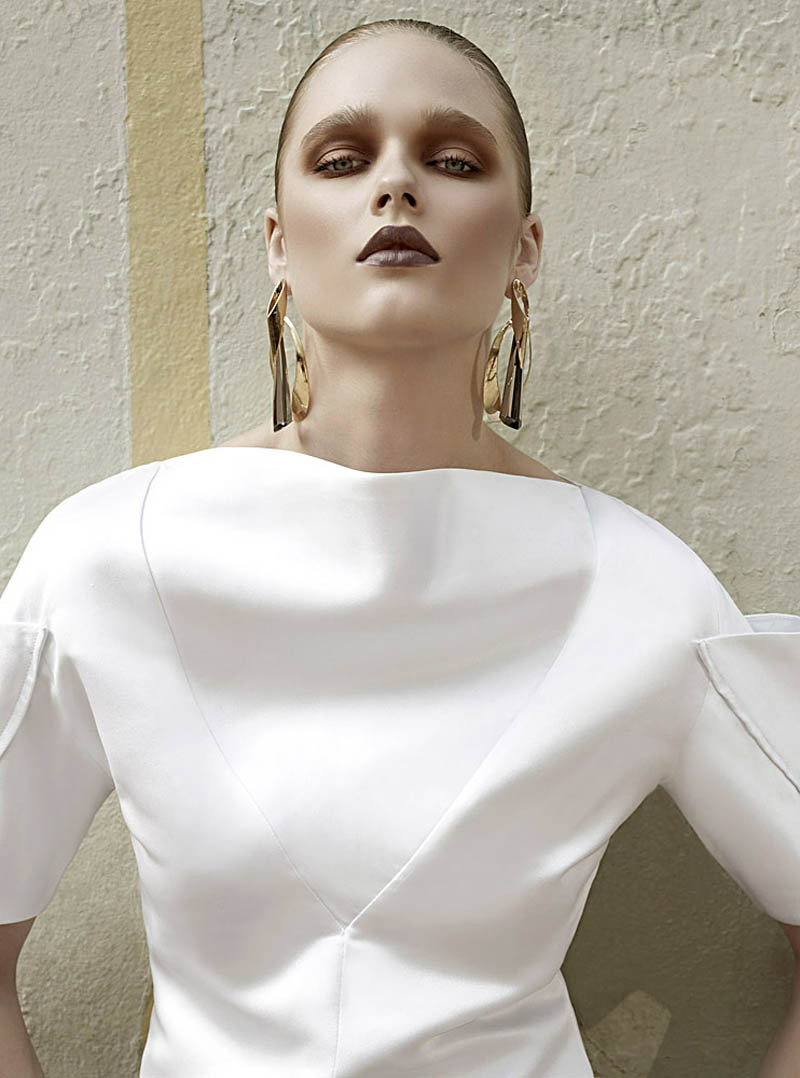 White Silk Dress vintage, Earrings Laruicci