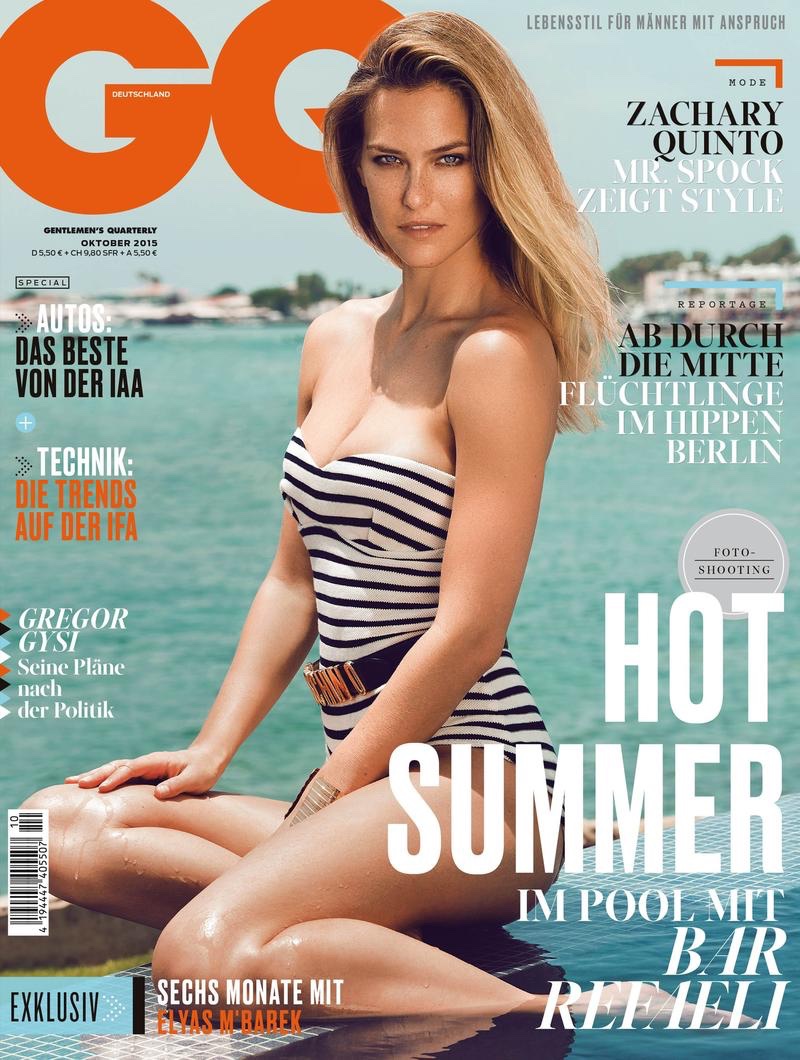 New bride Bar Refaeli flaunts her swimsuit body in the October 2015 cover story from GQ Germany, posing poolside in one-pieces and bikini styles. Photographed by Stefan Imielski, the blonde model is all legs as she soaks up the sun in bathing suits paired with strappy heels and aviator-style sunglasses. Some looks even included jackets for an unexpected twist to swim style.
Related: See the Top Swimsuit Styles of 2015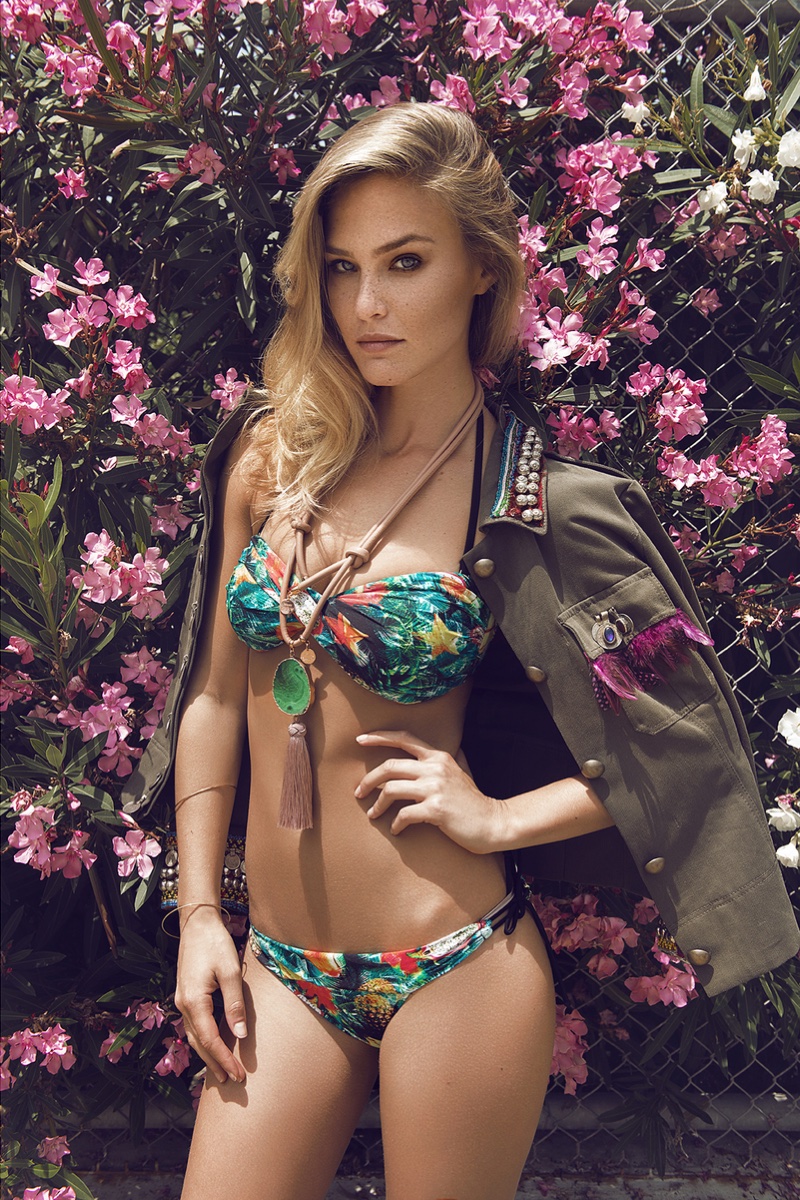 Late last month, Bar was married to businessman Adi Ezra. The model skipped a traditional princess dress for a more bohemian inspired Chloe gown. Bar shared that she wanted to raise a "big Jewish family" with her new husband.