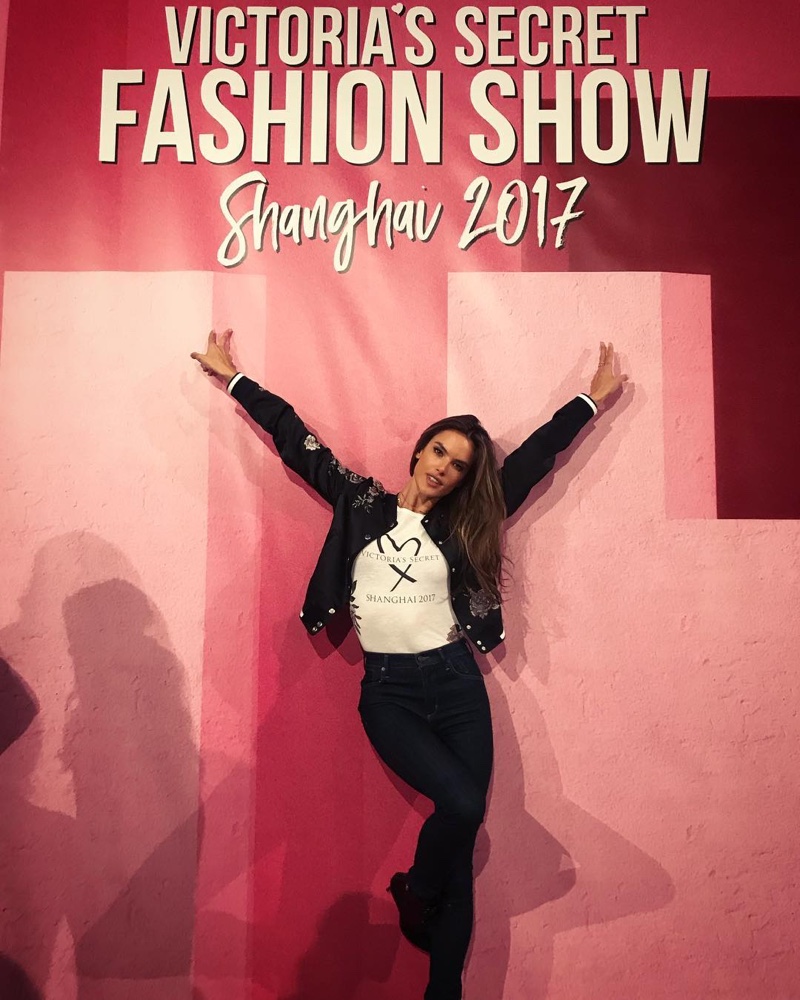 This year will mark Alessandra Ambrosio's seventeenth time walking the Victoria's Secret Fashion Show. However, could it be her last? According to Fashionista, rumors have circulated on VS fan accounts that the Brazilian Angel will take her last bow after walking in Shanghai this month. Alessandra has become one of the lingerie company's most famous faces throughout the years.
Related: 12 of Alessandra Ambrosio's Hottest Victoria's Secret Runway Moments
She became the brand's first PINK amabassador in 2000, and signed on as an Angel in 2004. In 2012, she wore the Fantasy Bra for the first time alongside Adriana Lima. Neither Alessandra Ambrosio or Victoria's Secret has released an official statement as of yet, but we'll update if things change.
Update: Alessandra Ambrosio has confirmed that she is leaving Victoria's Secret. Speaking with Entertainment Tonight, the Brazilian model said the following: "It's a big relief actually," she revealed. "The show was amazing. I was very emotional. I love everyone. Victoria's Secret is my family, but it's time to move on. You know, [after] 17 times, I'm like, 'Mama's tired!'"
Alessandra Ambrosio Retires from Victoria's Secret