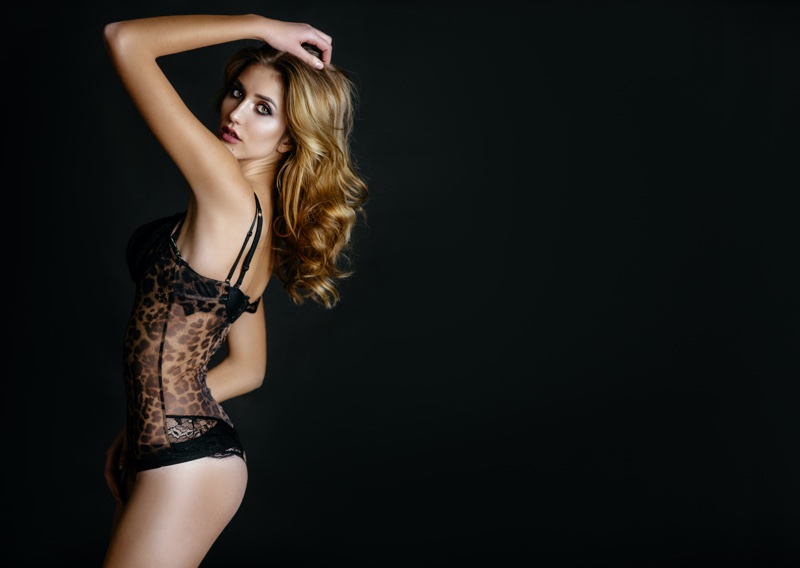 In the ever-evolving world of fashion, the types of lingerie available have carved out a pivotal role, serving not just as intimate wear but as instruments of style, comfort, and self-expression. From the corset's historical modesty to today's fashionable bralettes and hosiery, lingerie has undergone a transformative journey.
Types of Lingerie
Beyond keeping pace with fashion trends, it's about the empowering ability of lingerie to boost self-confidence and individuality. With an array of styles and fabrics like delicate lace and sumptuous satin, finding your ideal lingerie is more than just a shopping trip.
It becomes a personal quest for self-discovery and self-love. Join us as we delve into this captivating world, exploring its diverse offerings and the materials that make each piece a unique treasure.
Upper Body
Bra: The Quintessential Support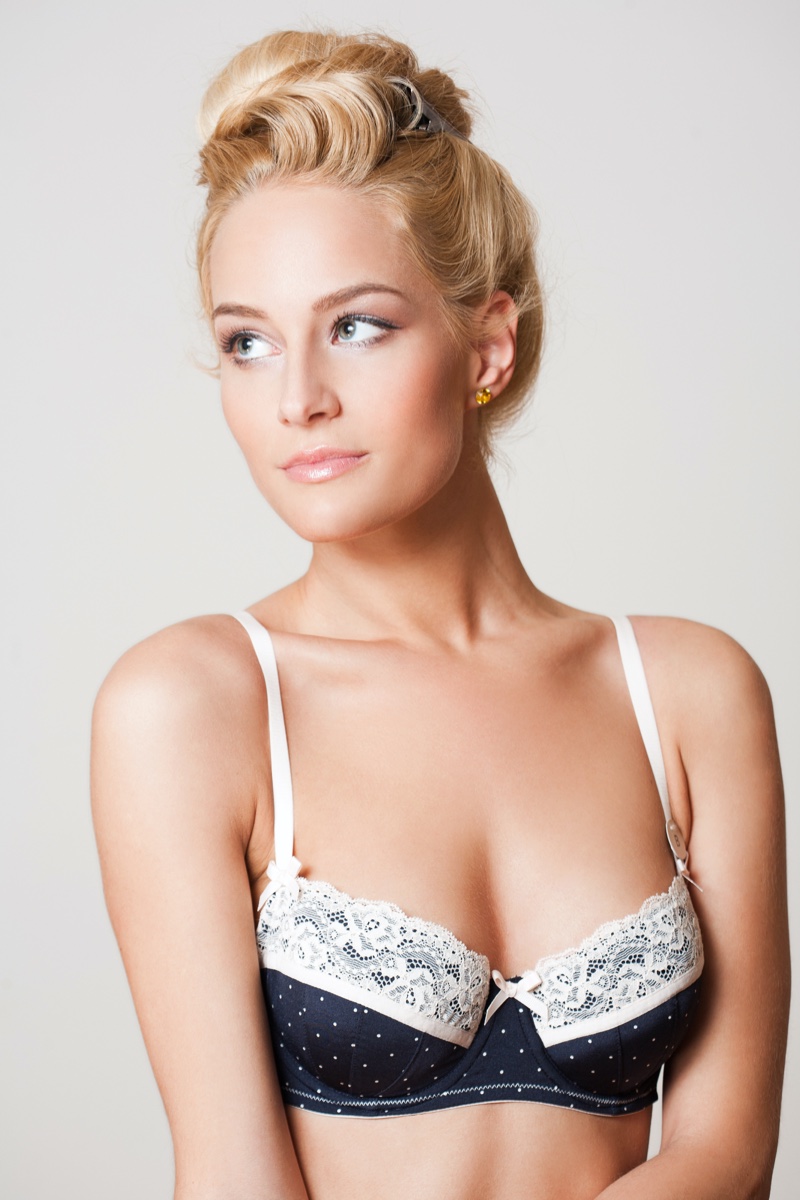 A bra primarily covers a woman's chest, offering both function and fashion. As the architects of the upper body, bras shape and support in a myriad of styles.
The choices are vast, from push-up bras that elevate to wireless options that focus on comfort. Your body type and the specific needs of your outfit can guide you to the perfect bra, whether it's for a plunging neckline or a high-impact workout.
Bralette: Laid-Back Elegance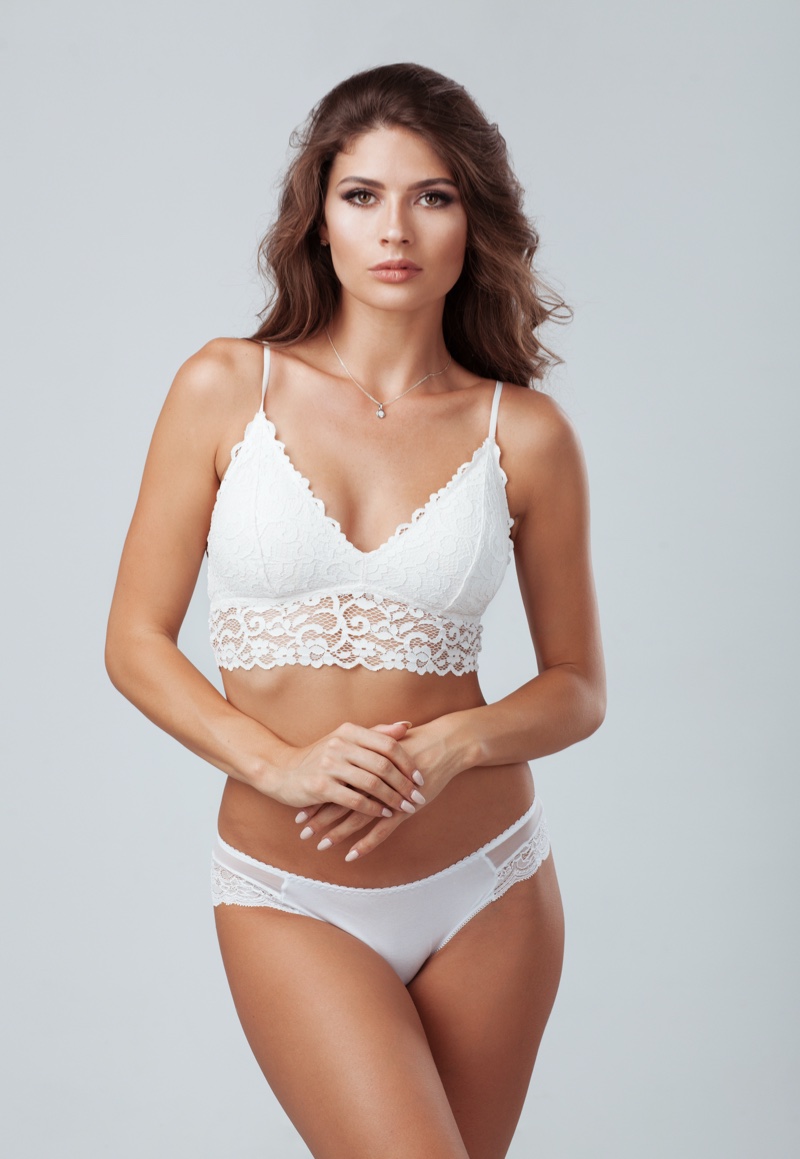 Lacking the structured underwire of traditional bras, a bralette offers a more relaxed approach to chest support. These pieces often feature intricate lace or breathable cotton, prioritizing comfort without sacrificing style. They have become extremely popular in recent years thanks to brands like Savage X Fenty.
Whether it's a strappy design for a boho-chic look or a padded option for a bit more support, bralettes offer a laid-back alternative in the lingerie landscape. They're perfect for those days when you want to feel free yet fashionable.
Bustier: The Chameleon of Lingerie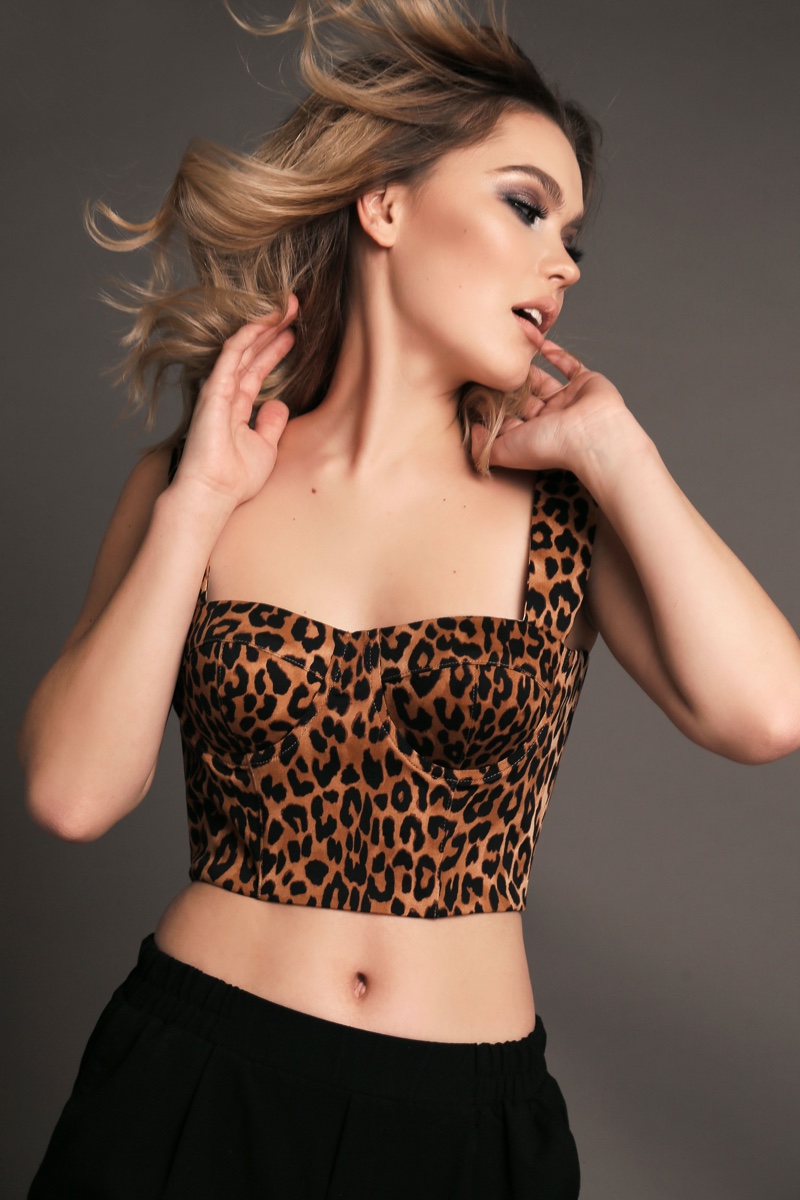 A bustier is a form-fitting garment that lifts the bust and cinches the waist, often doubling as outerwear. This versatile piece is the chameleon of the lingerie world, equally comfortable under a blazer or as the star of a night-out ensemble.
The material choices are diverse, ranging from structured satin to intricate lace, each offering its own level of support and aesthetic appeal. A bustier can adapt to various styles, from vintage pin-up to modern edgy looks.
Corset: A Regal Statement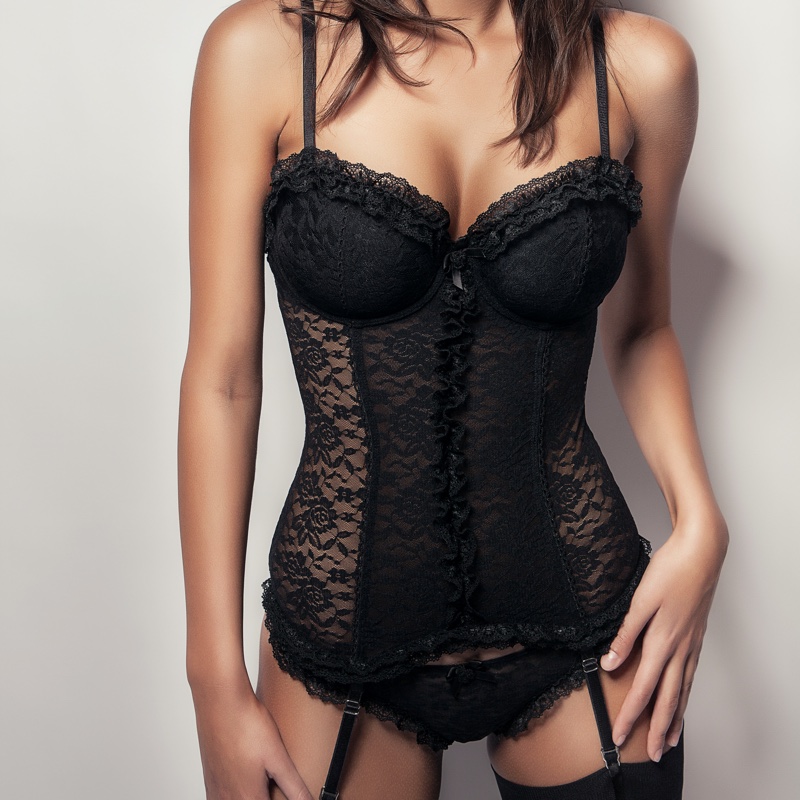 Corsets are designed to shape and cinch the waist, a garment steeped in historical significance and modern relevance. Once a staple of Victorian fashion, today's corsets come in various forms, like waist trainers and fashion corsets.
They define the waist and impact posture, offering a regal look. Materials can vary from sturdy leather to flexible mesh, each serving a different purpose, whether it's rigorous waist training or simply making a fashion statement.
Camisole: The Versatile Canvas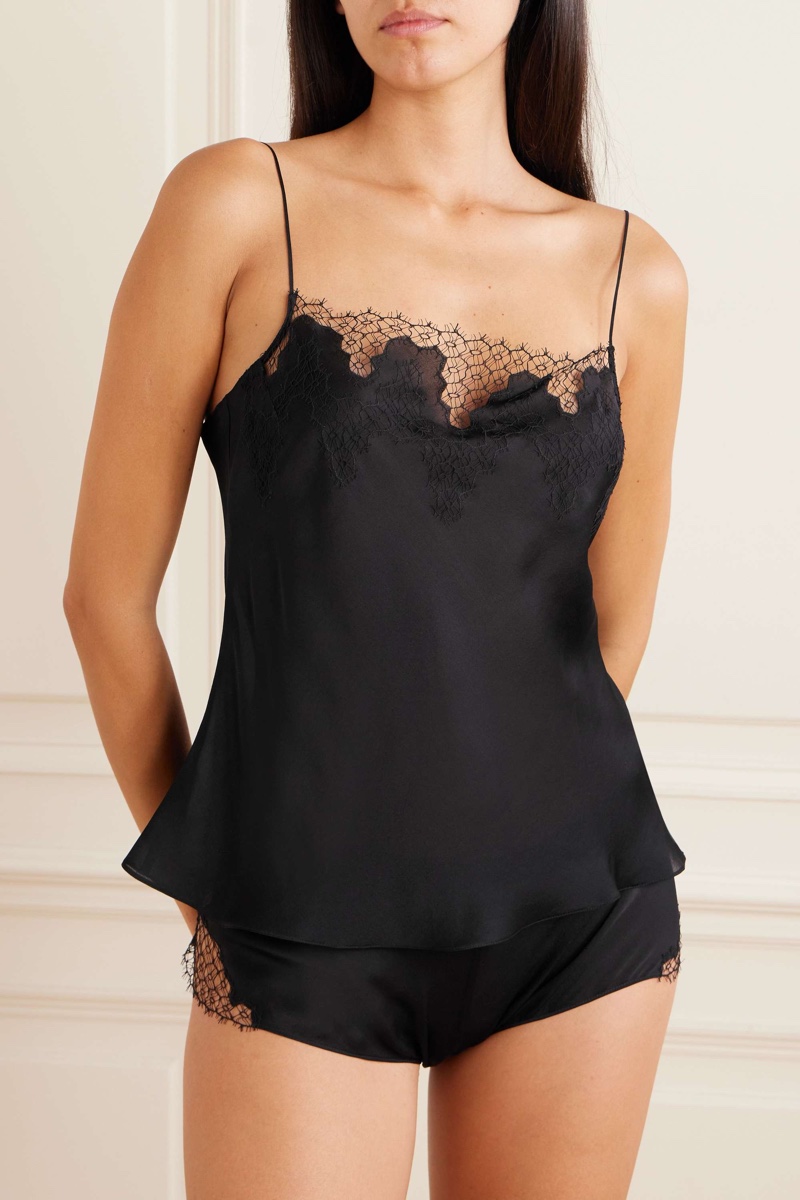 A camisole is a sleeveless, often strap-based top, versatile enough to be worn as lingerie or outerwear. These understated pieces offer a blank canvas for layering, whether under a sheer blouse or over a fitted turtleneck.
Fabrics range from silky satin to delicate lace, adding subtle nuances to your outfit. Camisoles can be dressed up or down, making them a staple in any wardrobe, capable of transitioning from daytime casual to evening elegance.
Lower Body
Panty: A Personal Statement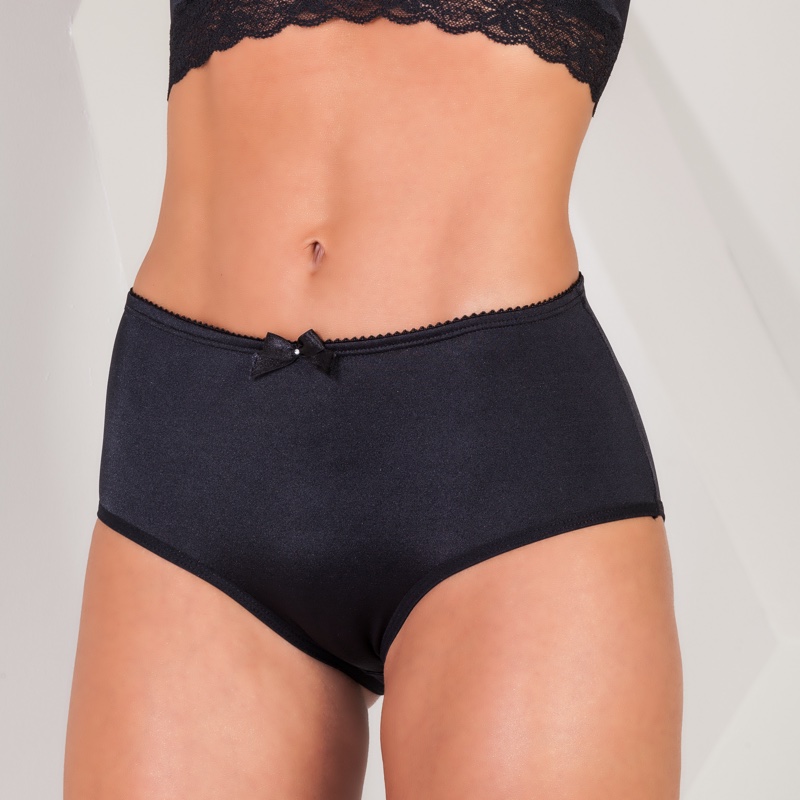 Panties are the foundational layer for lower-body garments, offering coverage and comfort. They come in various styles, from the full embrace of briefs to the cheeky allure of bikini cuts.
Material plays a significant role, with options like breathable cotton for daily wear and lace for special occasions. Each style and fabric offers a unique blend of comfort and aesthetic, making panties a personal statement in every wardrobe.
Thong: The Minimalist's Choice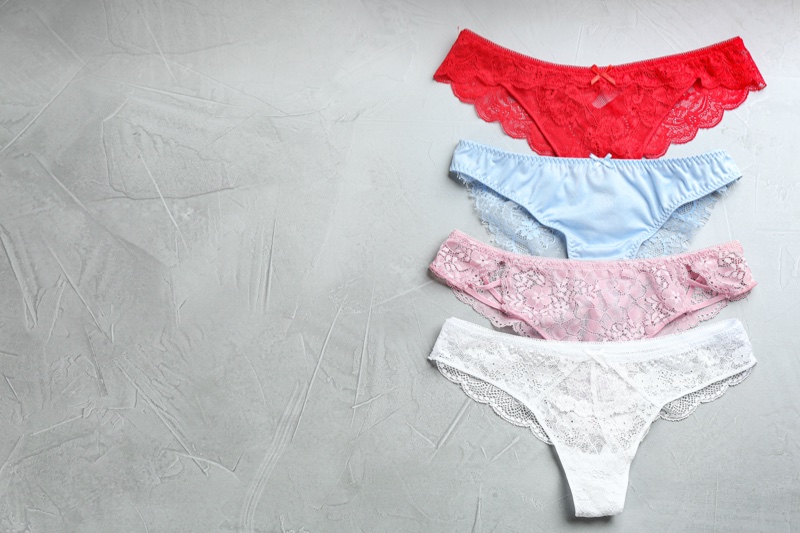 A thong is a minimalist type of underwear designed to prevent visible panty lines, offering less coverage than traditional panties. Thongs have carved out their own niche in the lingerie realm, with variations like G-strings and V-strings.
They're the go-to for fitted dresses and tailored pants, offering a seamless look. Beyond practicality, thongs also bring a sense of daring, a subtle nod to bold personal style choices.
Bikini: A Balanced Silhouette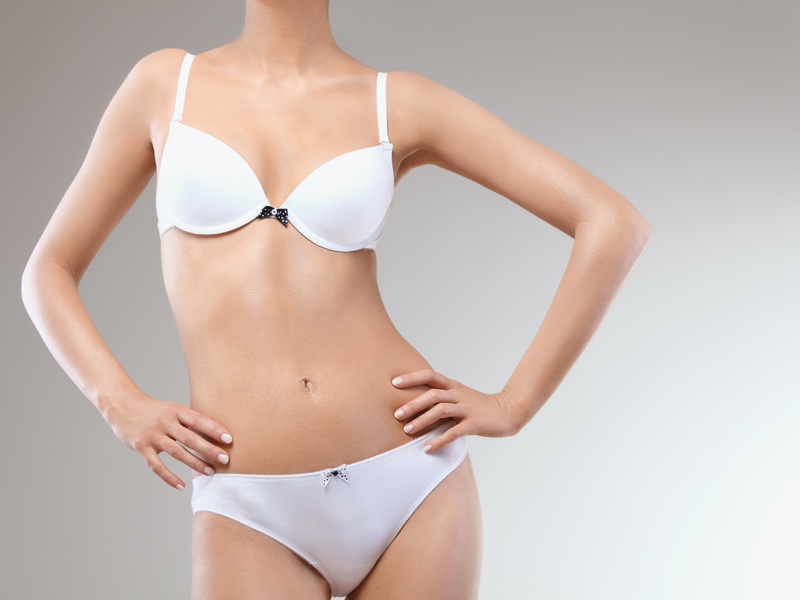 Bikini-style lingerie has moderate coverage and sits low on the hips, a balanced choice between full-coverage panties and minimal thongs. Bikinis come in various styles and fabrics, each designed to enhance body shape and create a flattering silhouette.
Whether a high-cut leg for elongation or a ruched back for a playful touch, bikinis offer a versatile option for different moods and occasions.
G-String: The Art of Near-Invisibility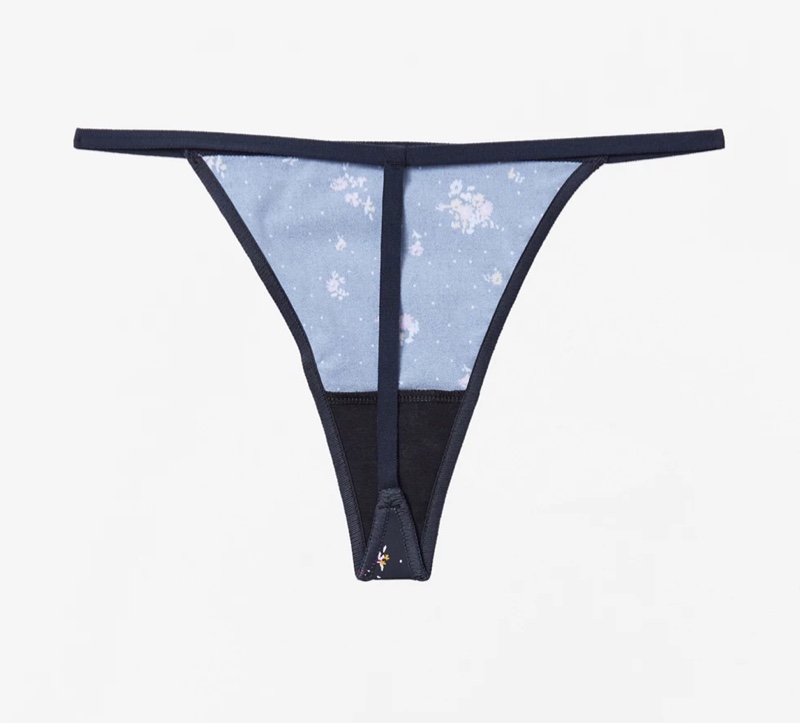 A G-string is an ultra-minimalist undergarment, offering the least coverage among panties. This piece is all about sensuality and comfort, often chosen for its near-invisibility under clothes.
Variations can include different materials like lace or silk, each adding its own touch of allure. G-strings are not just about being revealing but also the freedom from visible panty lines, making them a popular choice for form-fitting attire.
Boyshort: The Comfort Kings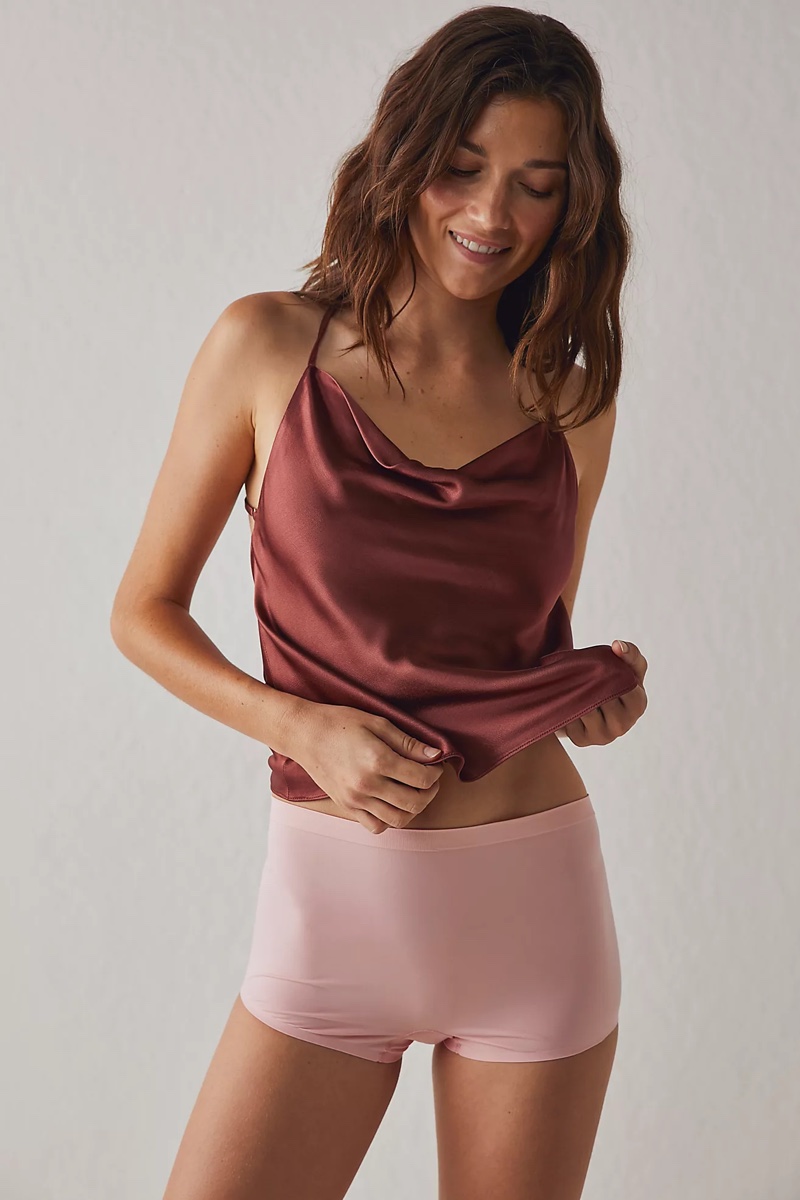 Boyshorts are a panty style that offers full coverage around the hips and buttocks and a sporty aesthetic, resembling men's briefs but tailored for women. These are the comfort kings of the lingerie world, often made from soft, breathable fabrics like cotton or modal. They're the go-to for those who prioritize ease without sacrificing style.
Hosiery: The Final Flourish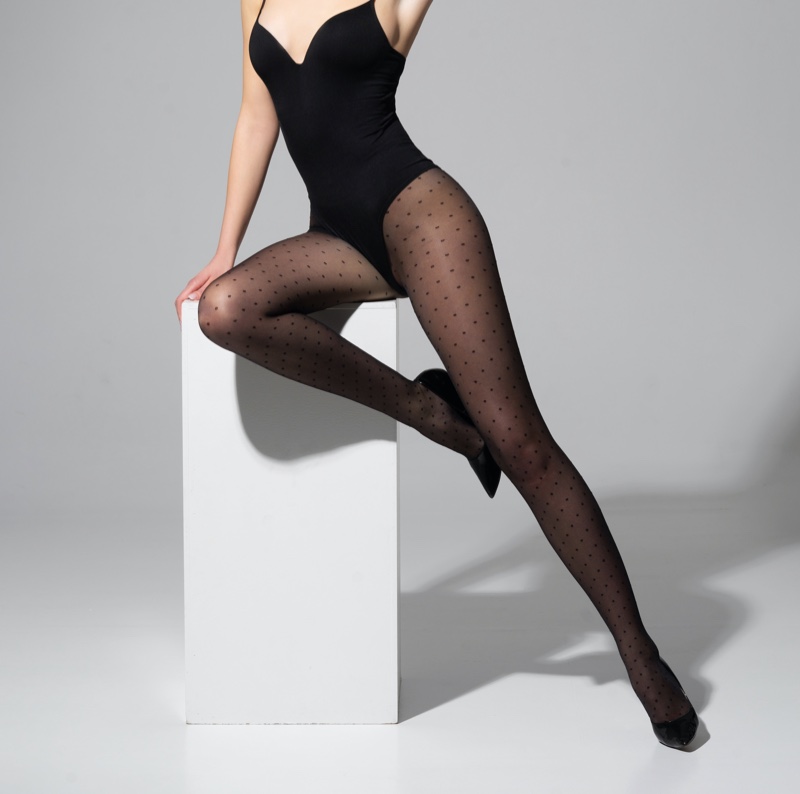 Hosiery includes various types of leg coverings, like stockings and tights, designed to complement lingerie or outerwear. These pieces can add a layer of sophistication or a dash of whimsy to any outfit.
Materials range from sheer nylon to opaque wool, each serving a different function: elegance or warmth. Hosiery can elevate a simple ensemble or complete a carefully curated lingerie set, making them a versatile addition to any wardrobe.
Garter Belts: Style & Function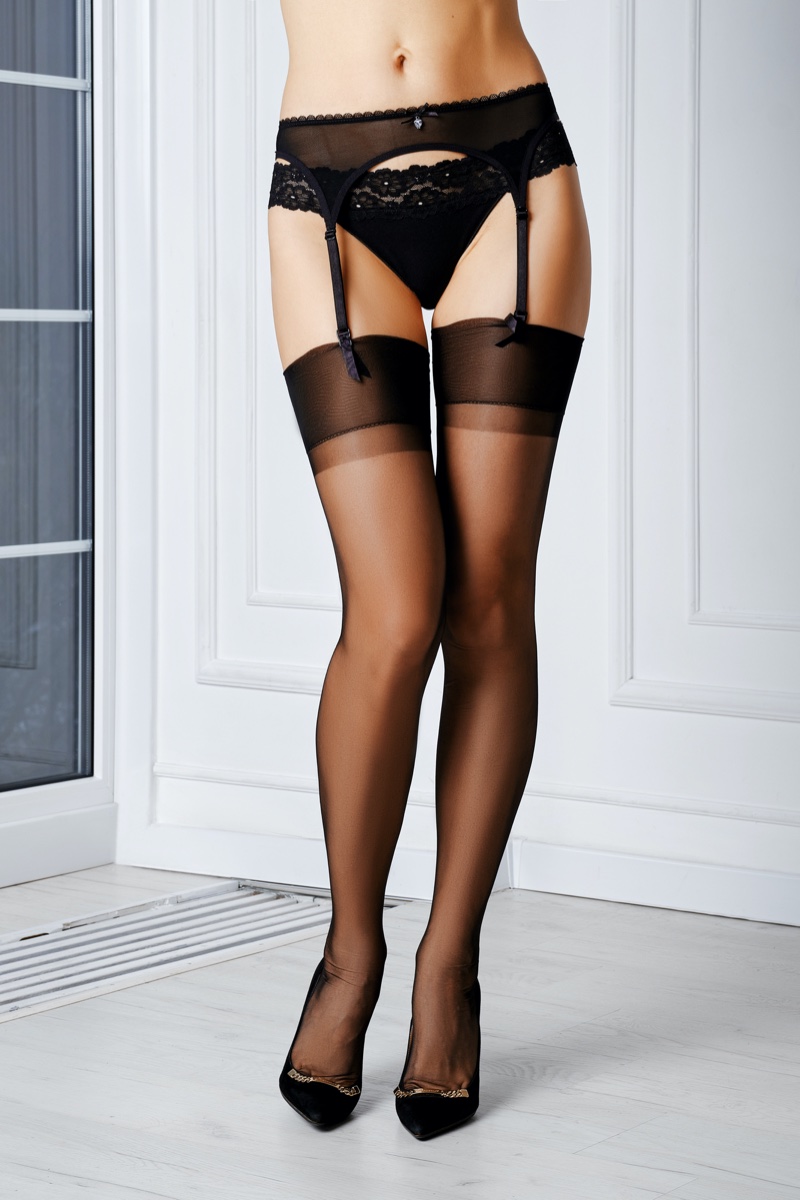 Worn around the waist, a garter belt serves the dual purpose of holding up stockings and adding a layer of allure to your lingerie ensemble. These belts often feature adjustable straps that dangle down to clip onto stockings, keeping them securely in place.
Materials can range from luxurious silk to intricate lace, each contributing its own aesthetic flair. Garter belts can be paired with various types of lingerie, from corsets to panties, making them a versatile accessory that elevates both function and style.
One-Pieces
Teddy: The One-Stop Intimate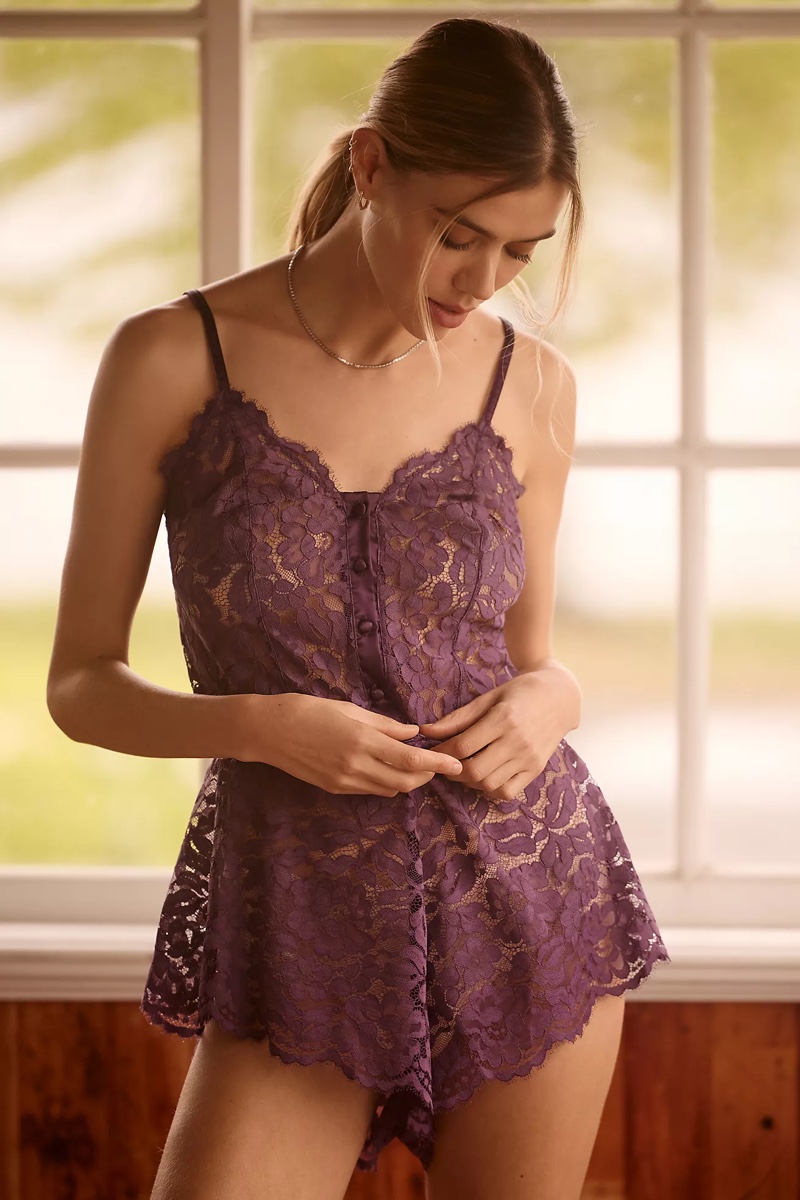 Combining camisole and panty features, a teddy is a one-piece garment designed to enhance body curves. Styles range from lace's elegance to satin's smooth touch, each offering a unique style. Whether you opt for a daring plunge or a backless design, teddies serve as a one-stop intimate statement piece.
Bodysuit: Versatility Unveiled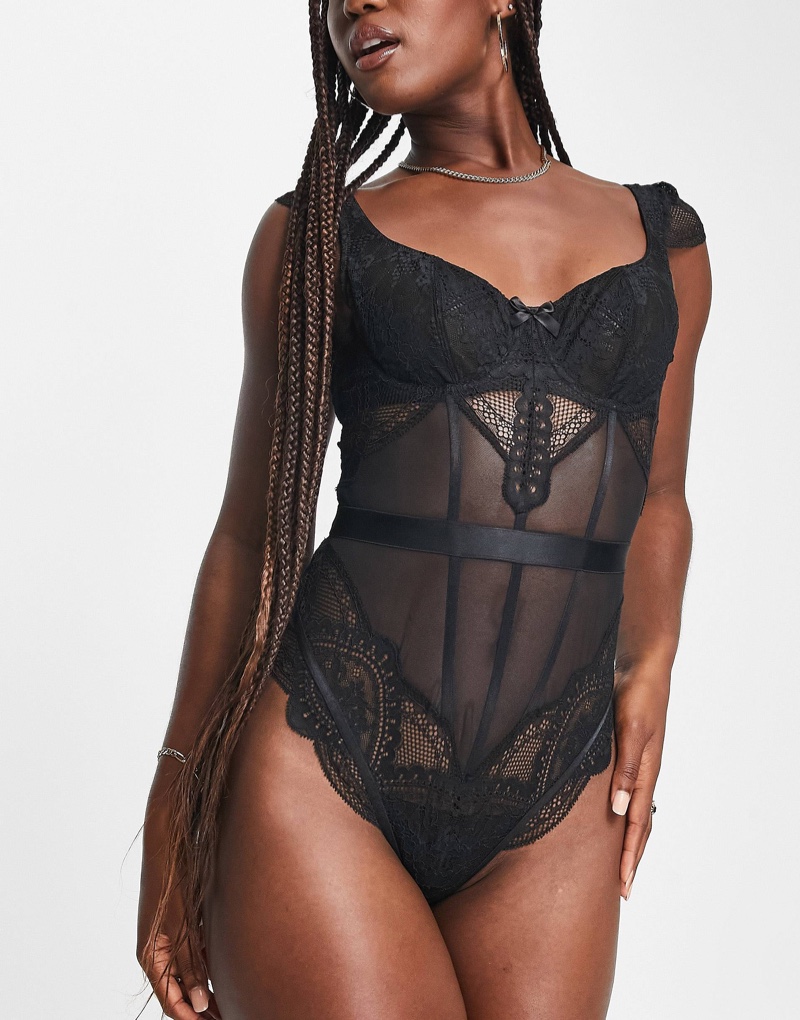 Covering the torso and crotch, a bodysuit is a form-fitting one-piece that can double as lingerie and trendy outerwear. Bodysuits are incredibly versatile, from sheer fabrics that tease to lace-up designs that add an edge. They can be a foundational layer under your jeans or stand alone during a dance class.
Nightwear & Loungewear
Chemise: A Touch of Luxury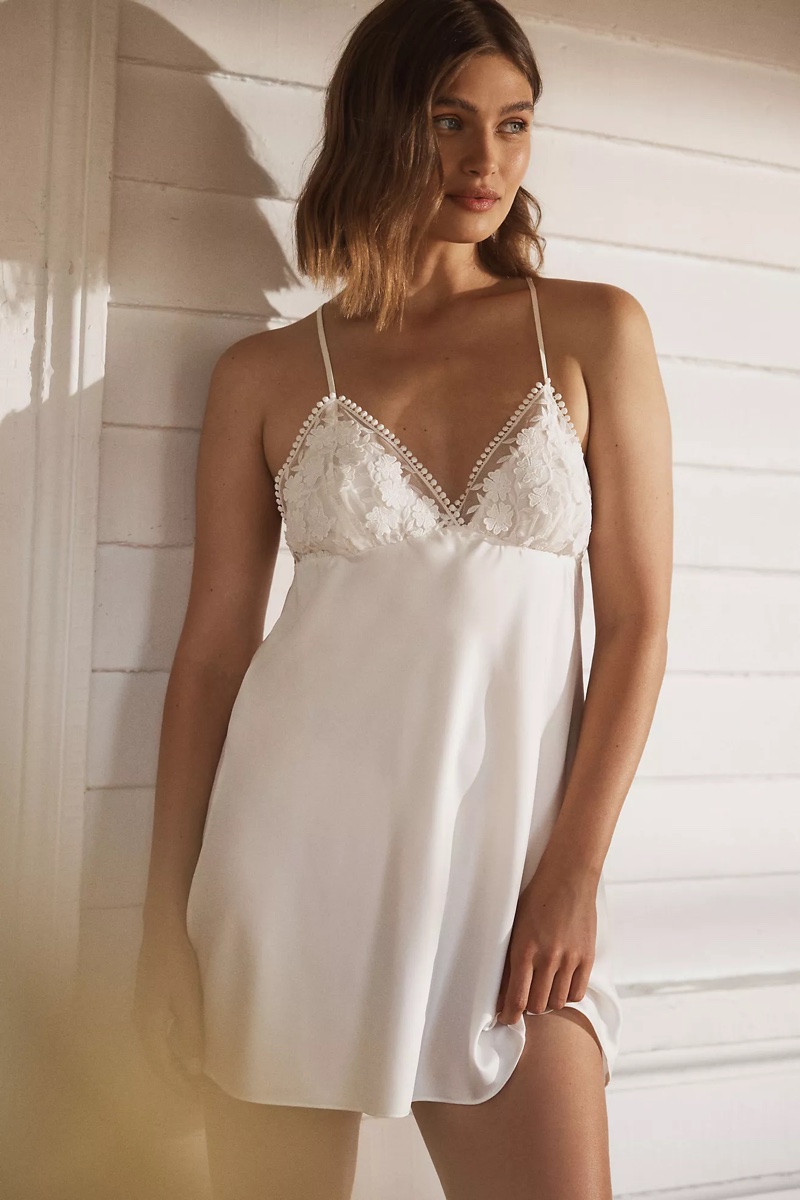 A chemise is a delicate, often short, nightgown that doubles as intimate wear and loungewear. These pieces come in a variety of fabrics, from silk to lace, each adding a touch of luxury to your bedroom routine. It can be styled in multiple ways, from red styles to classic black.
Babydoll: Whimsical Romance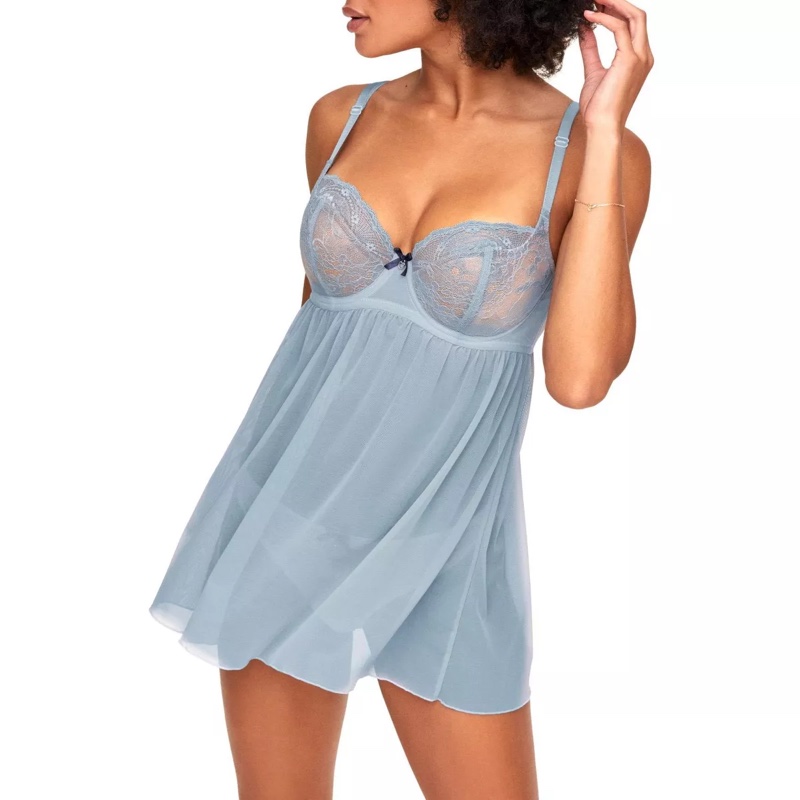 Characterized by a short, loose-fitting skirt and often made from light fabrics, a babydoll is designed for both playfulness and romance. First popularized in the 1950s, it remains a trendy item today. Fabrics like silk and chiffon add an ethereal quality, making babydolls ideal for showcasing a more whimsical side.
Slip: The Undercover Comfort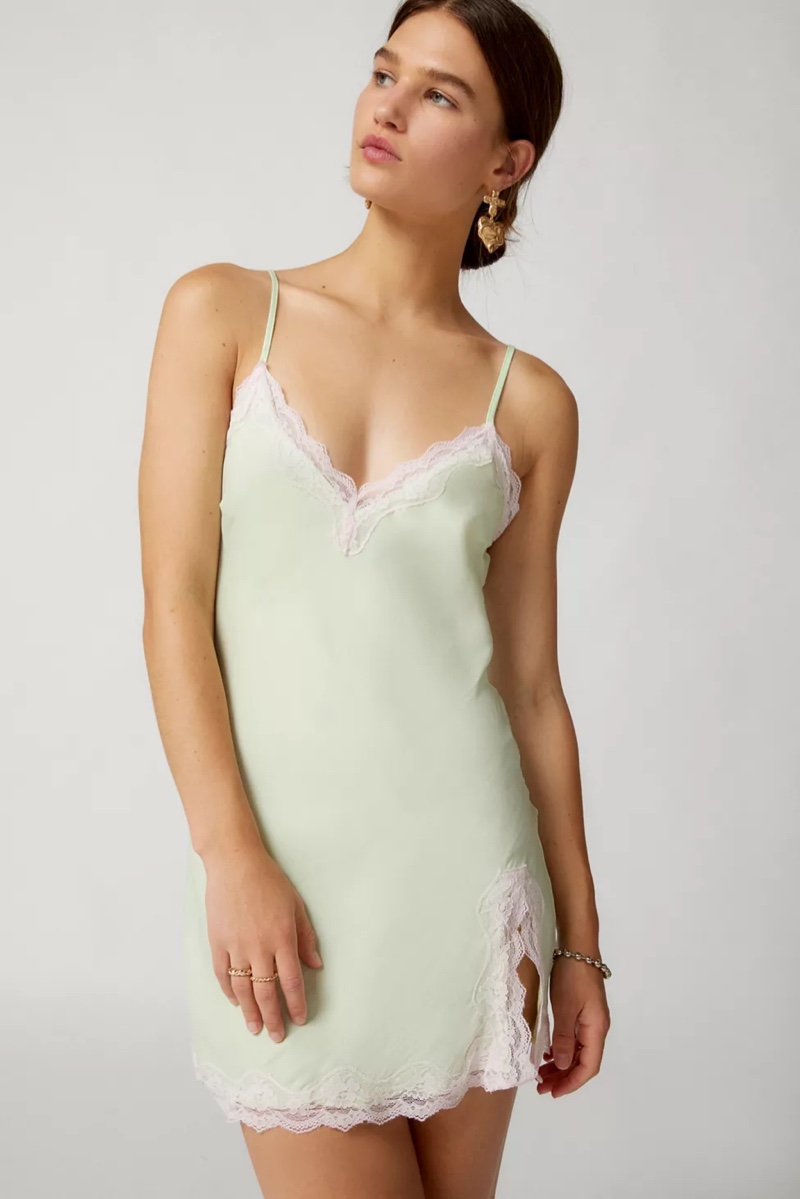 Serving as foundation garments for outerwear, slips are designed to enhance comfort and prevent clinging. They come in variations like half slips for skirts and full slips for dresses, each offering a different level of coverage. Slips ensure your outfit looks its best while you feel comfortable.
Negligee: The Epitome of Sensuality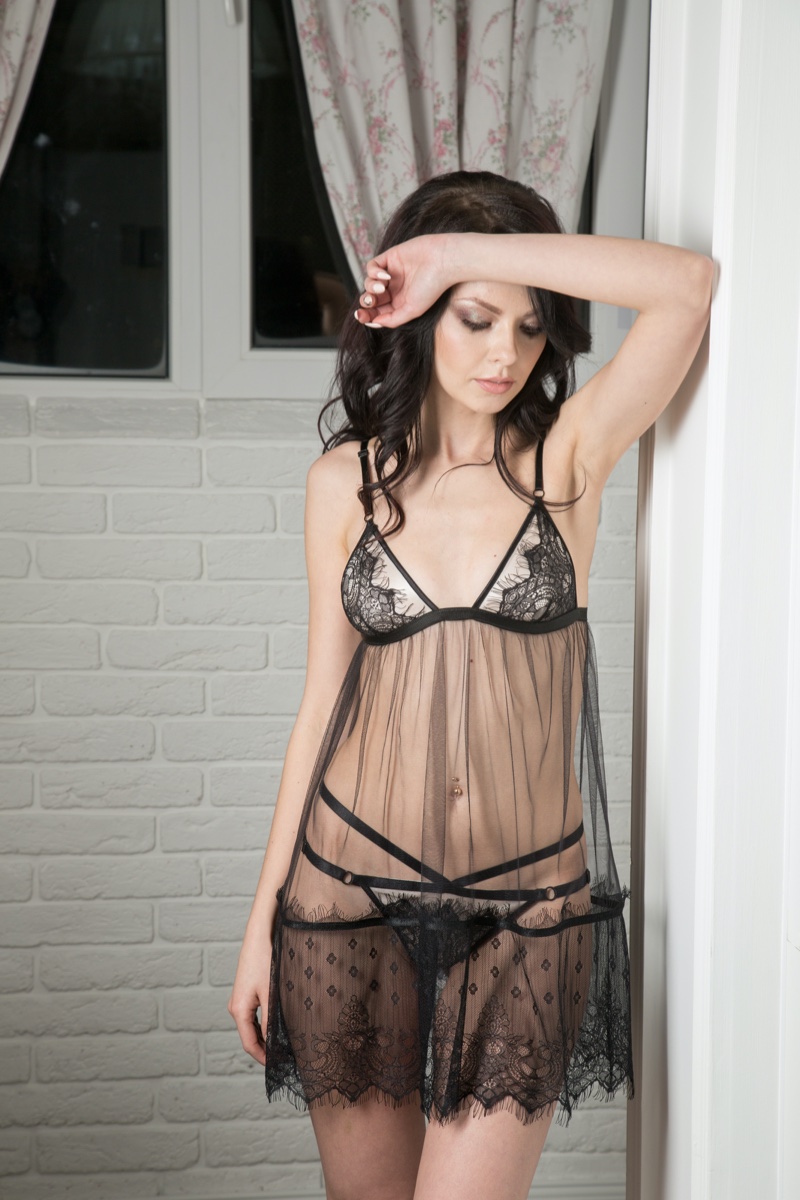 A negligee is a sheer, often short nightgown that leans heavily on sensuality and allure. These pieces are typically made from luxurious fabrics like silk, satin, or fine lace and often feature intricate detailing like embroidery or beadwork.
Negligees are designed to skim the body rather than cover it, and they serve as the epitome of romantic nightwear, perfect for a wedding night or to add a touch of luxury to any evening. They offer enough coverage to tease the imagination, making them popular for intimate evenings.
Robe: A Hint of Elegance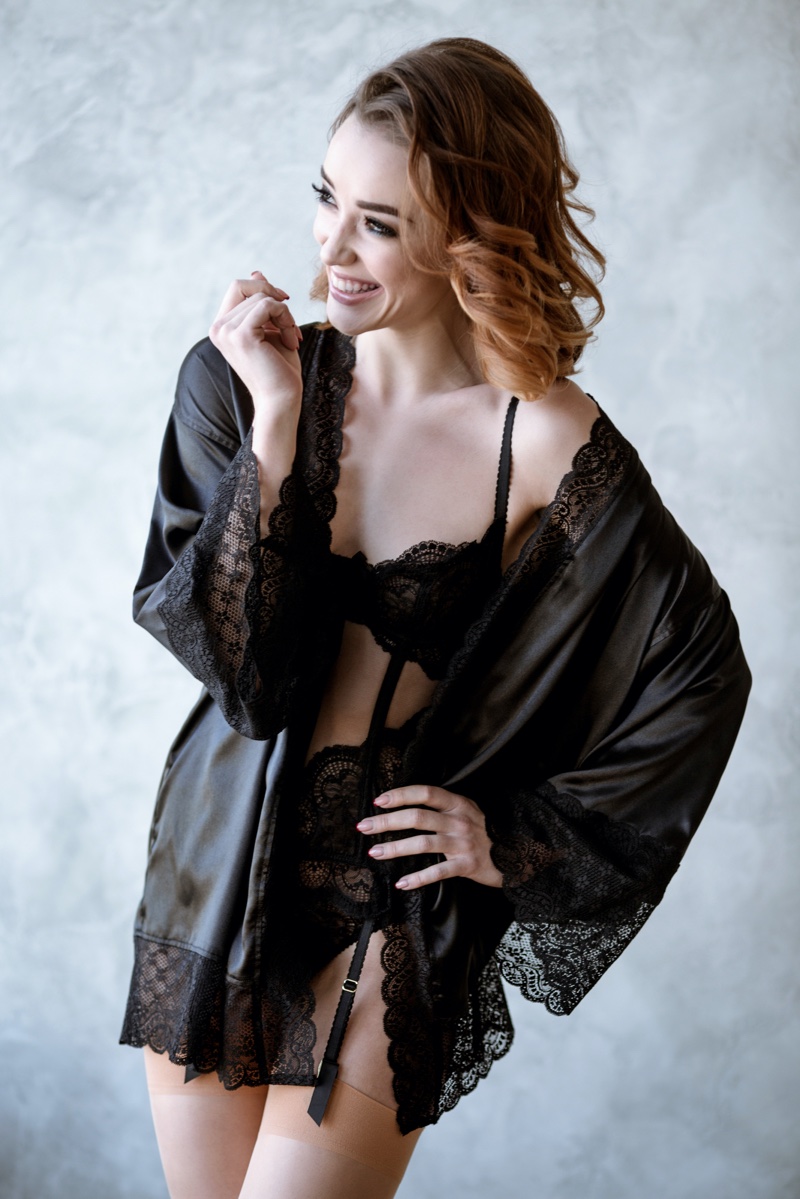 In the context of lingerie, a robe serves as a luxurious outer layer that adds an element of mystery and sophistication. Often crafted from sheer or silky materials like satin or lace, these robes are made to complement the lingerie underneath. They can be short, barely grazing the thighs, or long and flowing, trailing behind you like a whisper of elegance.
The Role of Fabric in Lingerie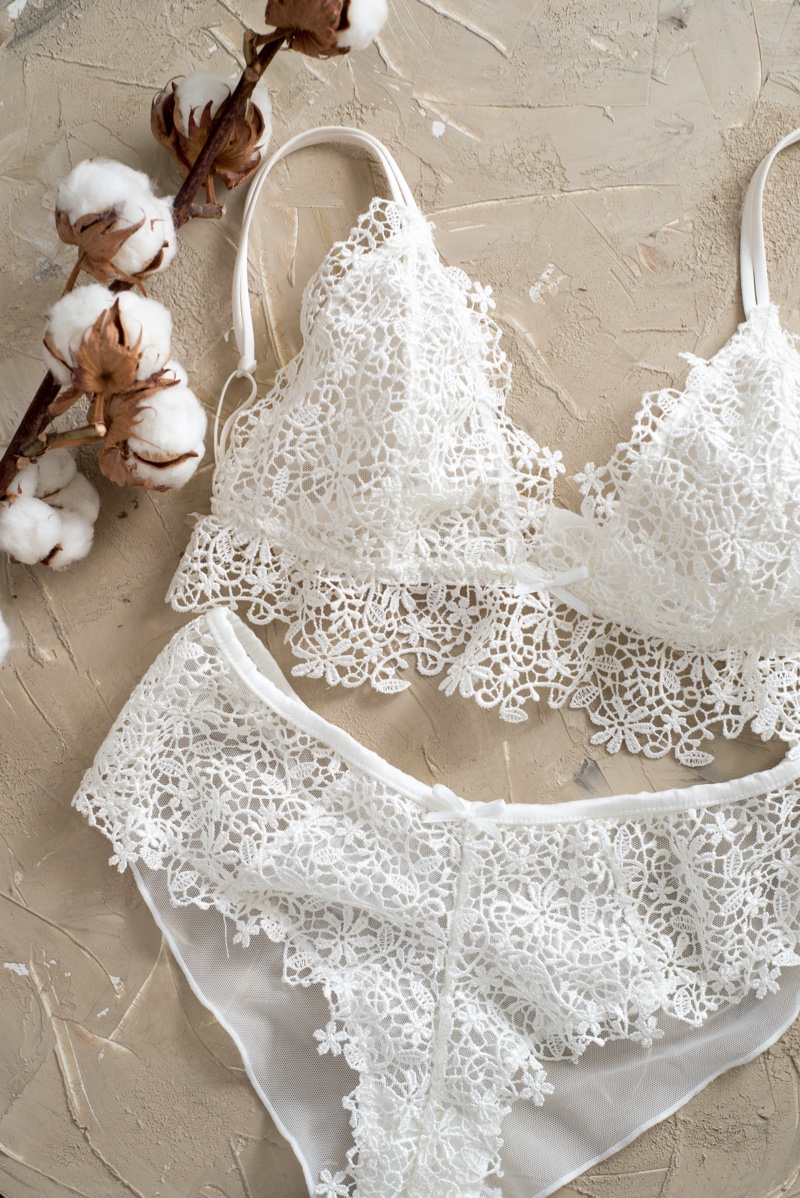 The fabric in lingerie is a game-changer for comfort and style. Each fabric type brings its own perks to the table, letting you pick lingerie that looks stunning and feels heavenly.
Overview of Different Fabrics
Lace: The epitome of timeless grace, lace adds a romantic flair to lingerie. Known for its intricate patterns, lace is breathable and lightweight, offering a sheer look that teases the imagination.
Satin: The luxury fabric boasts a glossy finish that's soft to the touch. Its unique sheen makes colors pop, making it a go-to for special occasions or whenever you want to feel like royalty.
Mesh: For those who like to flirt with daring, mesh is your fabric. Lightweight and breathable, it offers a tantalizing glimpse of skin. Often, you'll find mesh mixed with lace or satin, creating a lingerie piece that's nothing short of captivating.
Lingerie vs. Intimates: Understanding the Terminology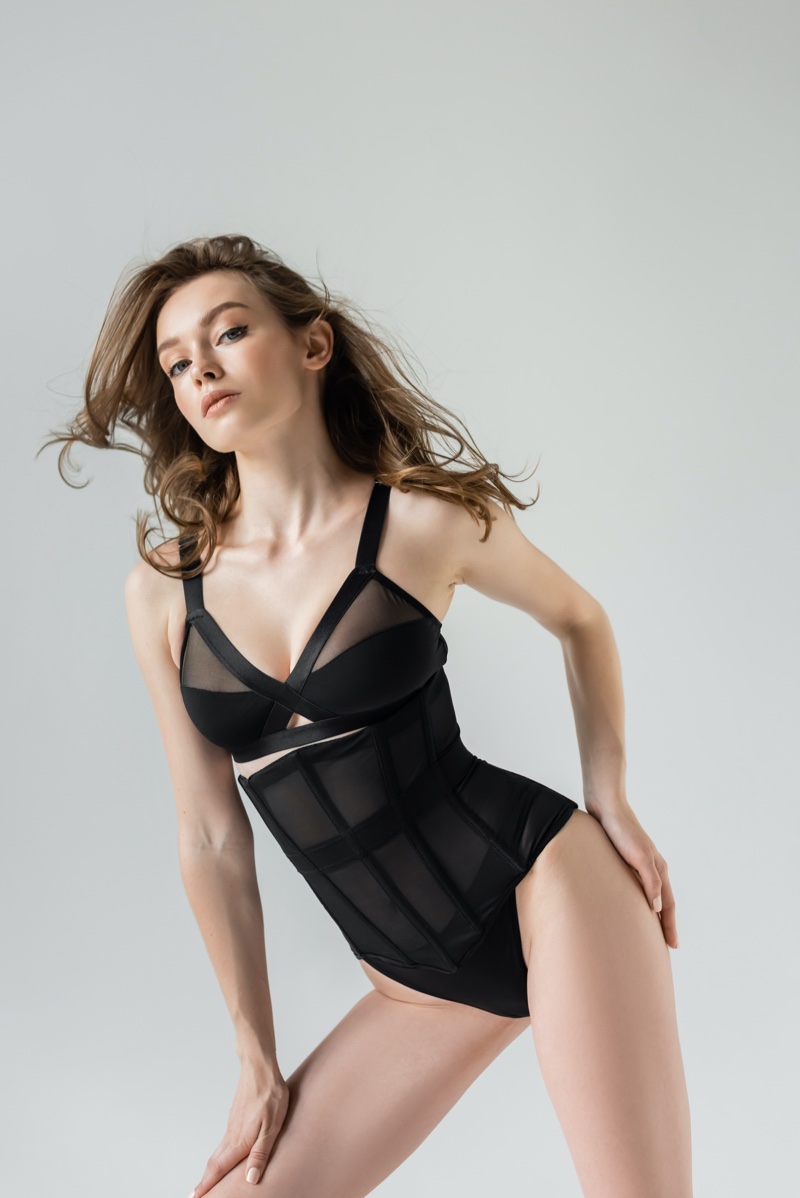 Understanding the terminology of undergarments can be a head-scratcher. Words like lingerie, intimates, and underwear often swirl around, leaving many puzzled about their distinct meanings. Let's explore these terms and highlight their unique characteristics.
Lingerie is a term meant for garments designed for allure and sensuality. This category is a treasure trove of bras, panties, chemises, babydolls, and teddies. The focus here is on visual appeal, aiming to accentuate femininity.
Intimates, by contrast, is an umbrella term that includes eye-catching pieces found in lingerie and practical garments like everyday bras and shapewear. While these items prioritize comfort and support, they don't shy away from aesthetics.
It's worth noting that the world of intimates extends to all people. This includes foundational pieces like briefs and boxers, which may not aim to dazzle the eye but serve practical, everyday functions.
Beyond the Lace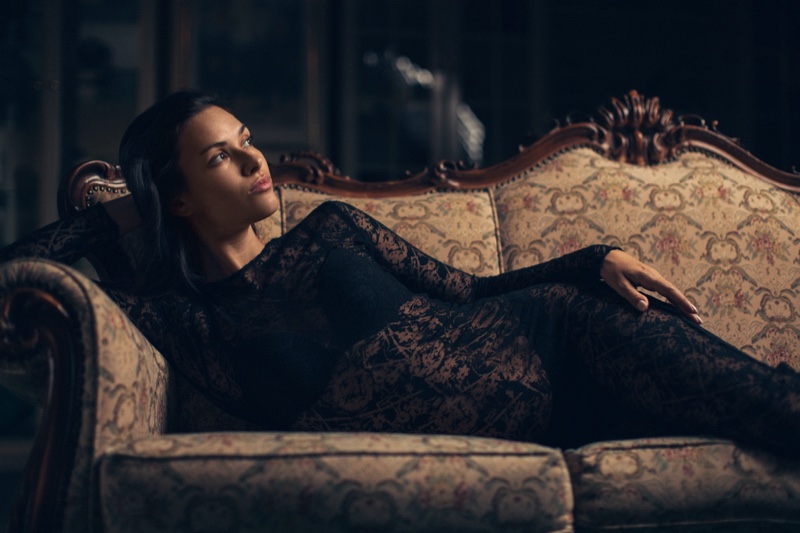 As we finish looking at the types of lingerie, it's clear that these undergarments are beyond fabric and thread. They're a canvas for self-expression, a tool for empowerment, and a gateway to a deeper understanding of one's own body and desires.
From the tactile allure of various fabrics to the nuanced terminology that defines these styles, lingerie is a multifaceted world that invites exploration. So, as you stand before your lingerie drawer or click through an online catalog, remember that each piece holds the potential to transform your sense of self.