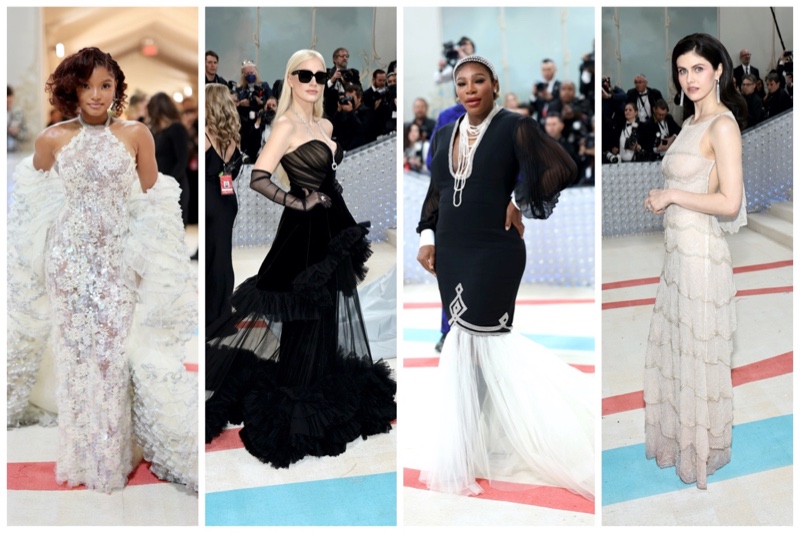 The fashion world was abuzz with excitement as the highly anticipated Met Gala 2023 looks took center stage in New York City on May 1st, 2023. A star-studded affair that never fails to captivate, this year's red carpet witnessed a dazzling array of celebrity-style statements that left us in awe. Serena Williams, Emily Blunt, Jessica Chastain, Anne Hathaway, and Halle Bailey were just a few of the names that inspire.
The 2023 Met Gala paid homage to the late and legendary Karl Lagerfeld under the theme "Karl Lagerfeld: A Line of Beauty." The Metropolitan Museum of Art provided the perfect backdrop for this celebration of Lagerfeld's indelible influence on the world of fashion.
As the night unfolded, it became evident that a monochromatic color palette reigned supreme. Black and white dominated the red carpet, offering a timeless and sophisticated aesthetic. Leading fashion houses such as Gucci, Prada, Dior, and Michael Kors Collection showcased their impeccable designs, captivating the crowd with their creativity and artistry.
Met Gala 2023 Looks
Serena Williams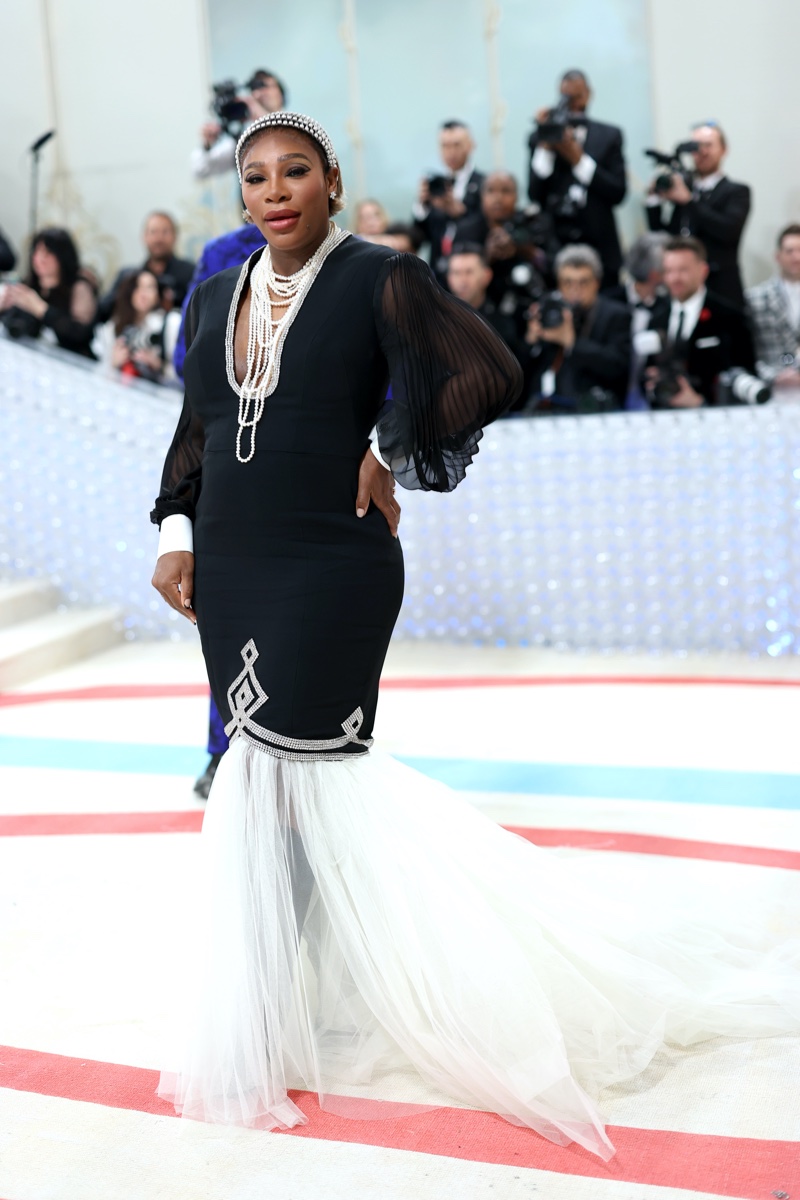 One of the standout moments of the evening came from the radiant Serena Williams, who joyfully announced her pregnancy as she graced the red carpet. Dressed in a stunning creation from Gucci that beautifully accentuated her blossoming figure, Williams effortlessly combined elegance and motherly glow.
Jessica Chastain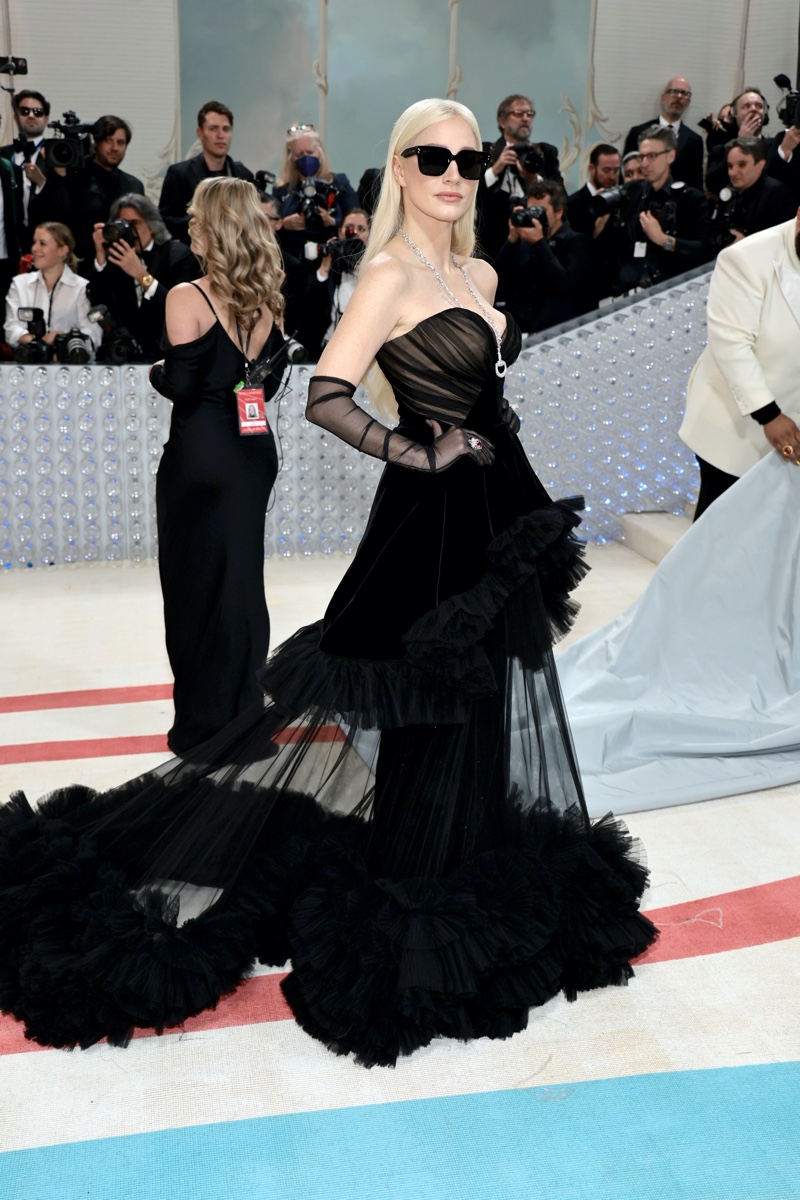 Meanwhile, the mesmerizing transformation of Jessica Chastain caught everyone's attention. The beloved actress unveiled a brand new blonde hairdo, a departure from her signature fiery locks. Dressed in Gucci, the brand ambassador wore a gown, gloves, and sunglasses from the brand, which was a change from her bombshell Oscars look.
Anne Hathaway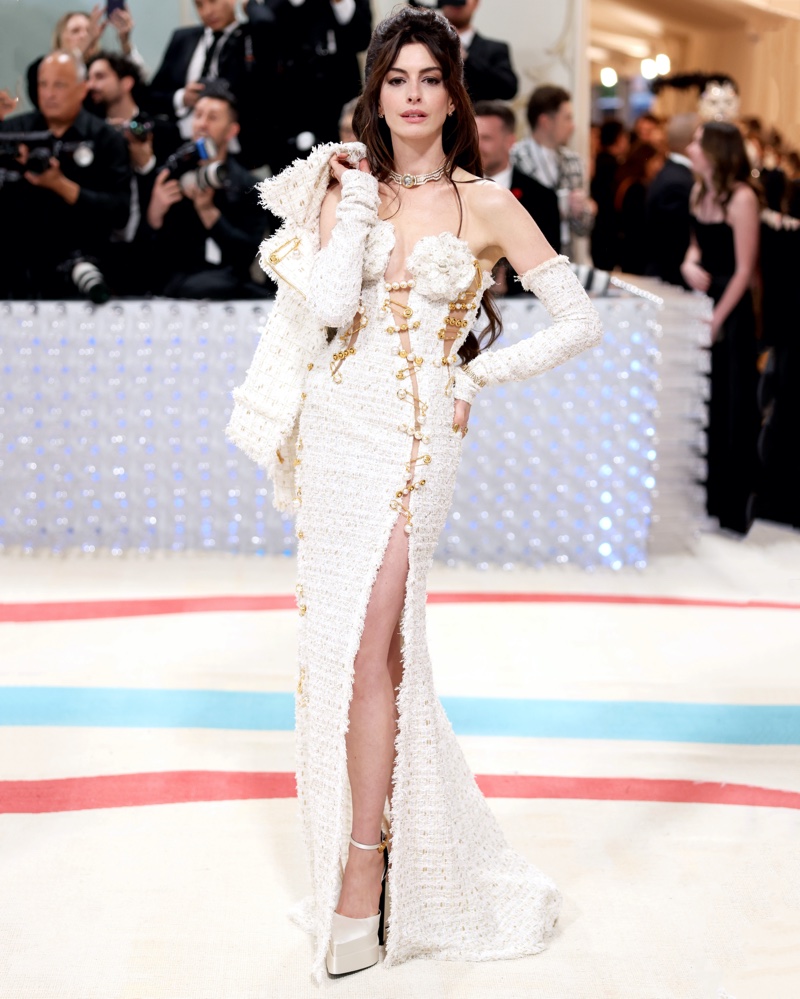 Anne Hathaway graced the Met Gala 2023 carpet in a custom Atelier Versace gown that was the epitome of glamorous. Adorned with exquisite Swarovski crystals, this masterpiece required over 450 hours of meticulous handcrafting.
Completing her ensemble, Hathaway donned a matching tweed motorcycle jacket, long gloves, and the sleek Aevitas Pointy Platform in pristine white satin.
It comes as no surprise that this brunette beauty also recently mesmerized us in the Versace Icons campaign, proving her timeless allure on and off the red carpet.
Halle Bailey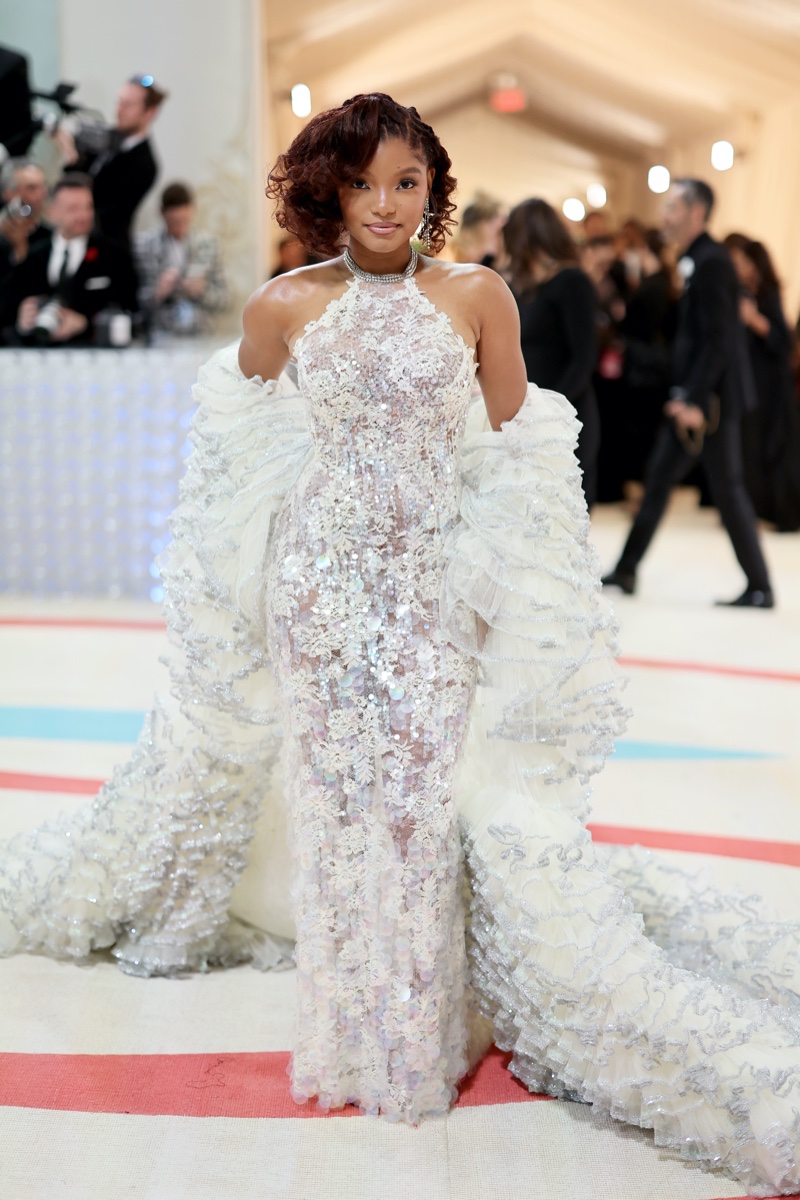 Another star who left a lasting impression was the talented Halle Bailey. Channeling the timeless allure of Old Hollywood, Bailey exuded a sense of classic glamour while wearing a white lace sequin-embroidered gown with a ruffled coat from the Italian brand Gucci.

Alexandra Daddario
Ashley Park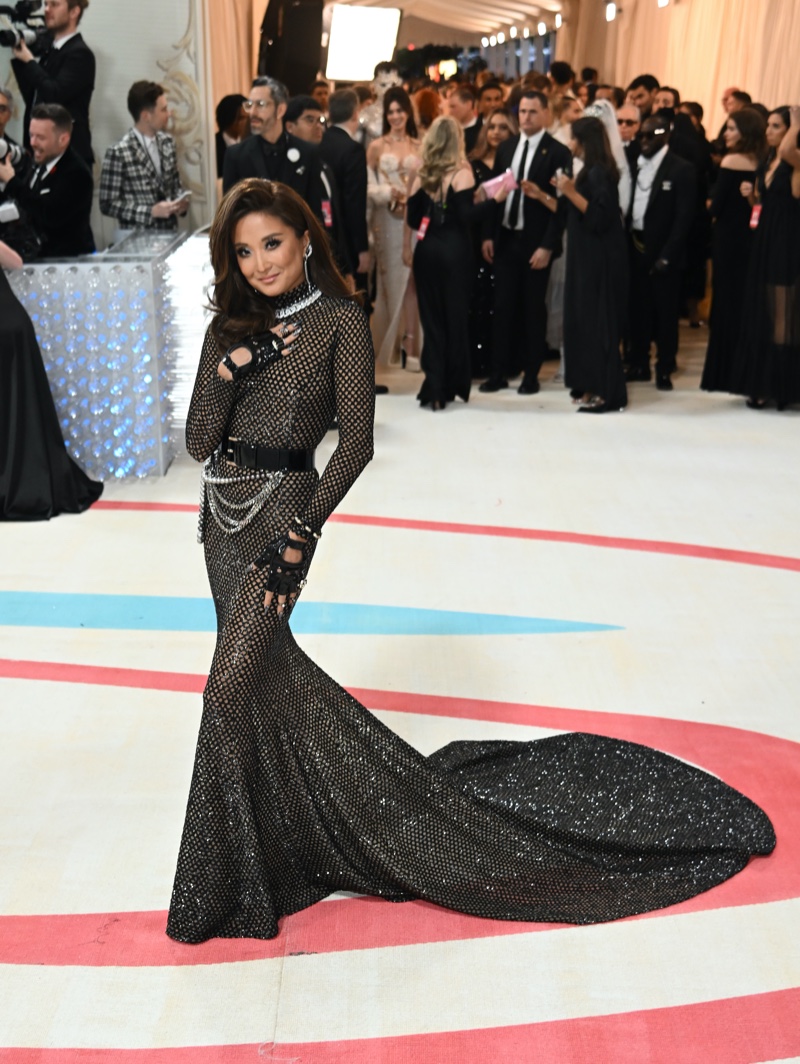 Daisy Edgar-Jones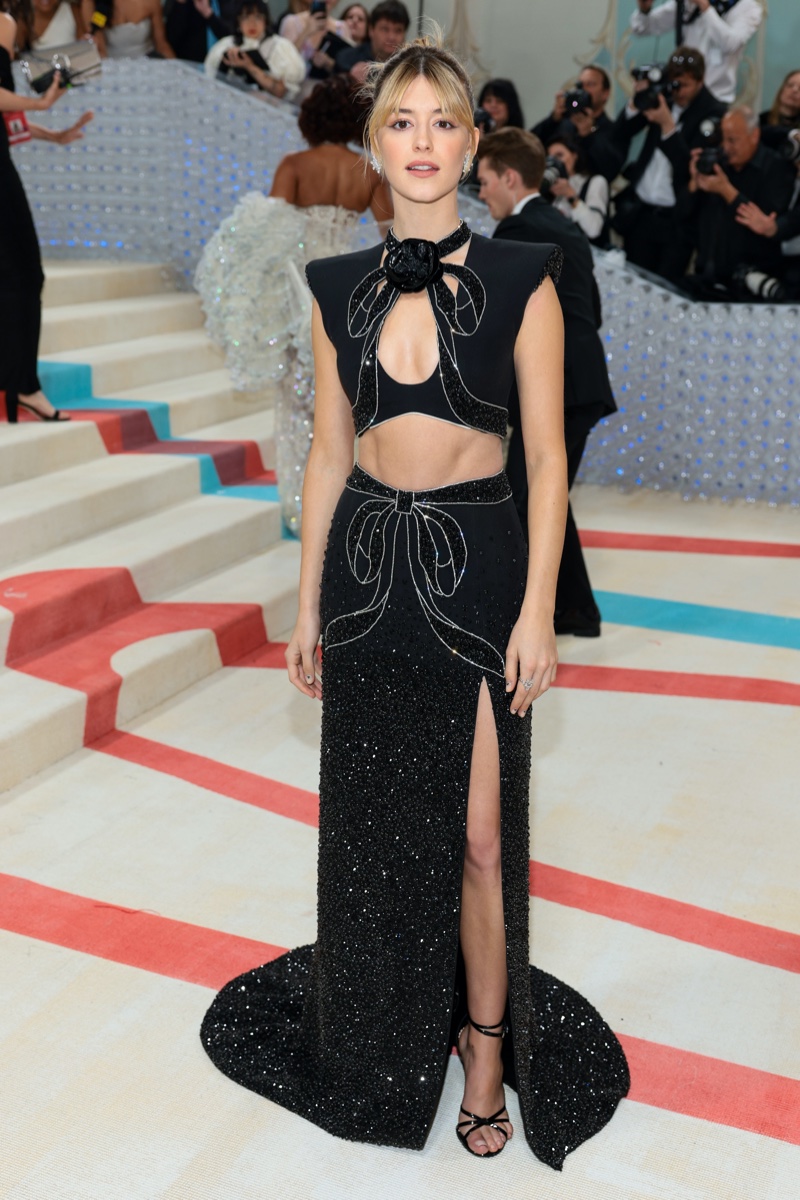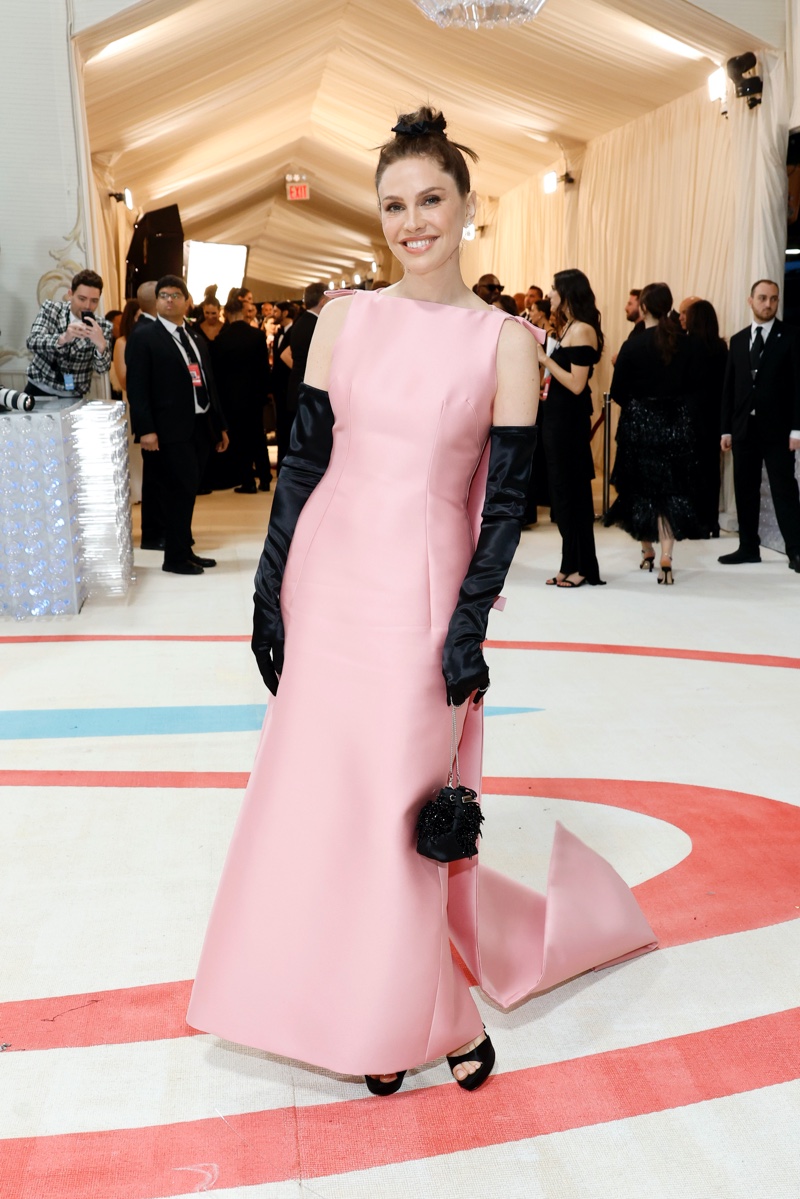 Emily Blunt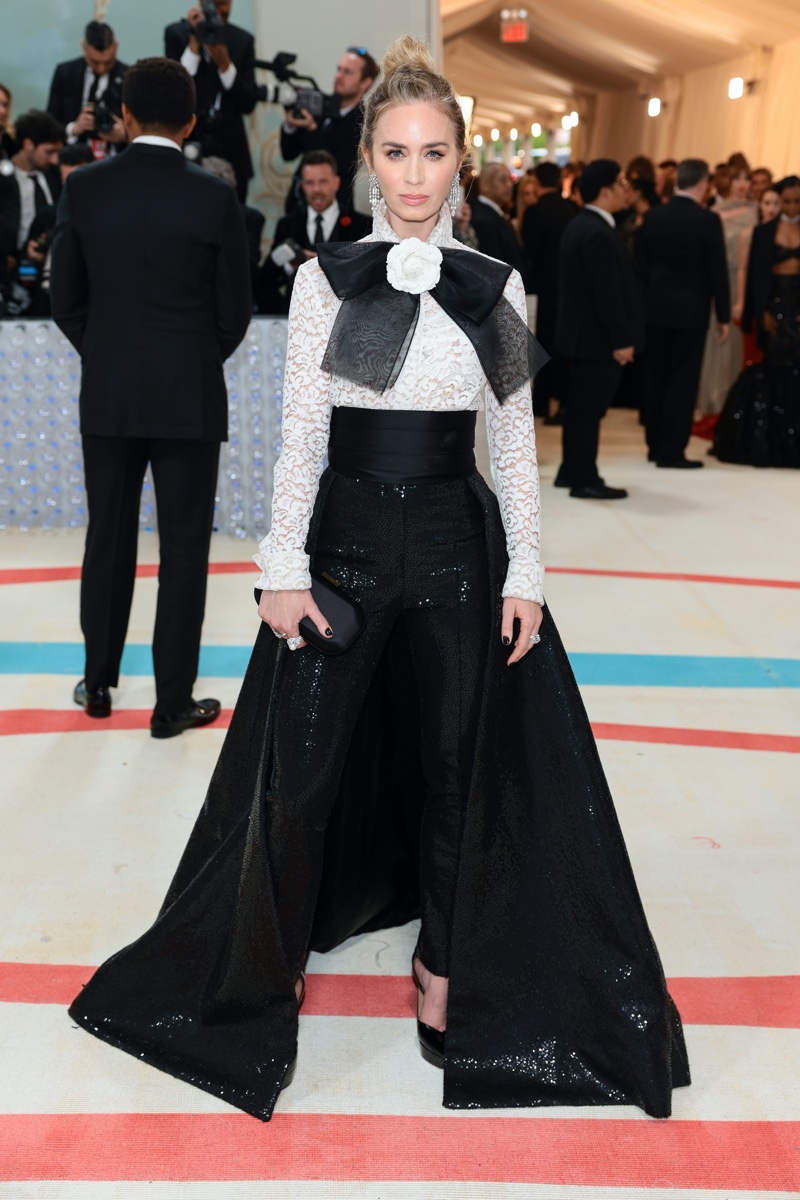 Gabrielle Union & Dwyane Wade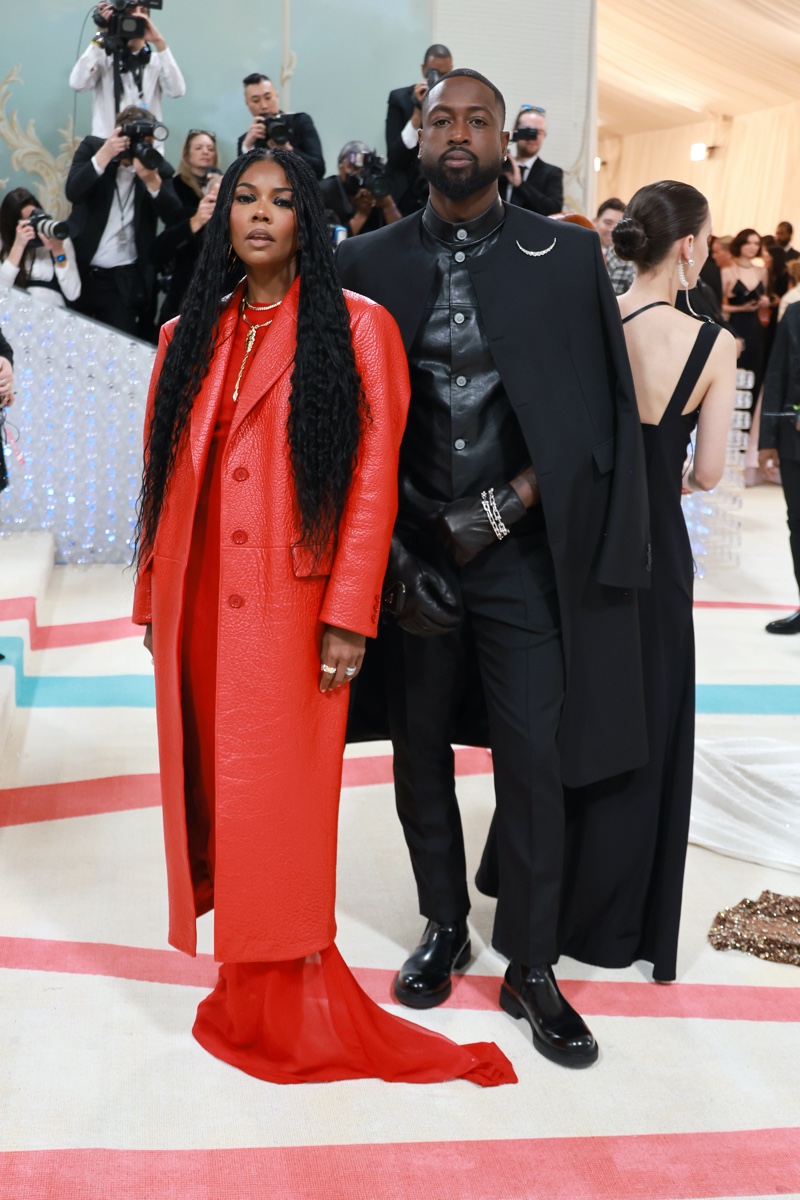 Idris & Sabrina Elba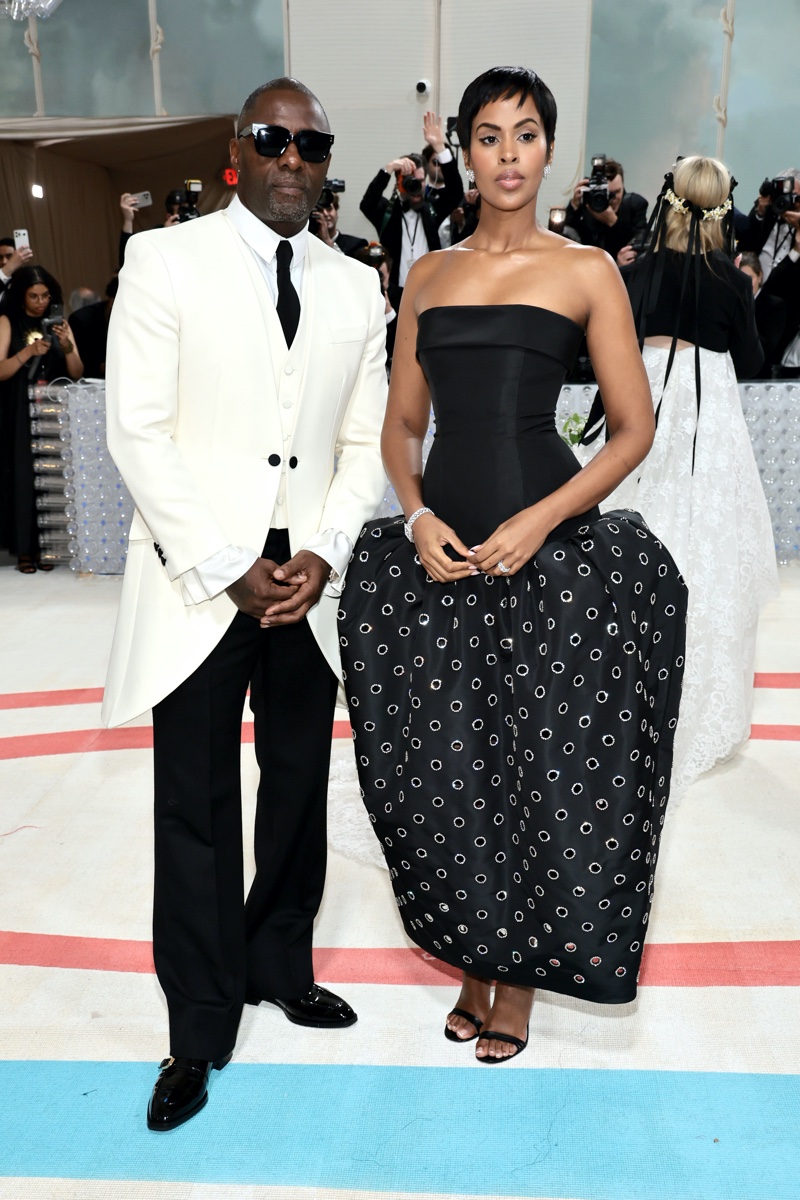 Julia Garner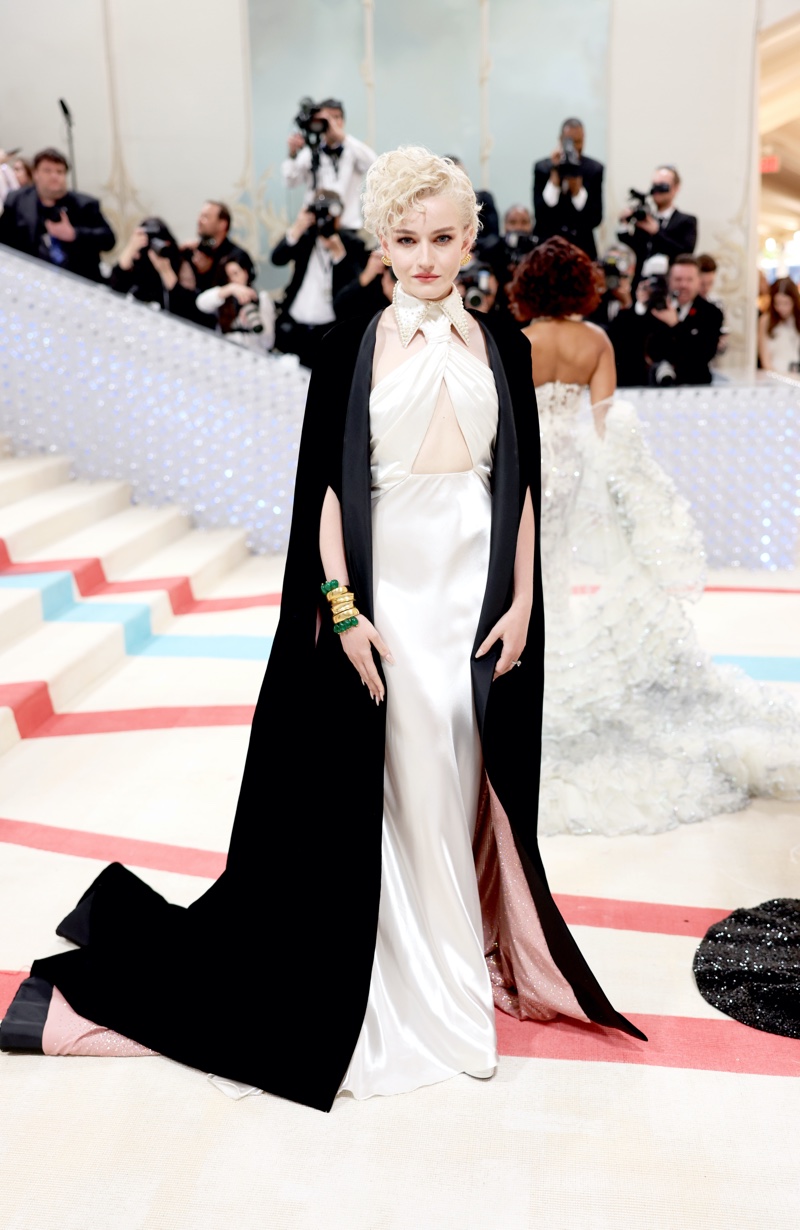 Kaitlyn Dever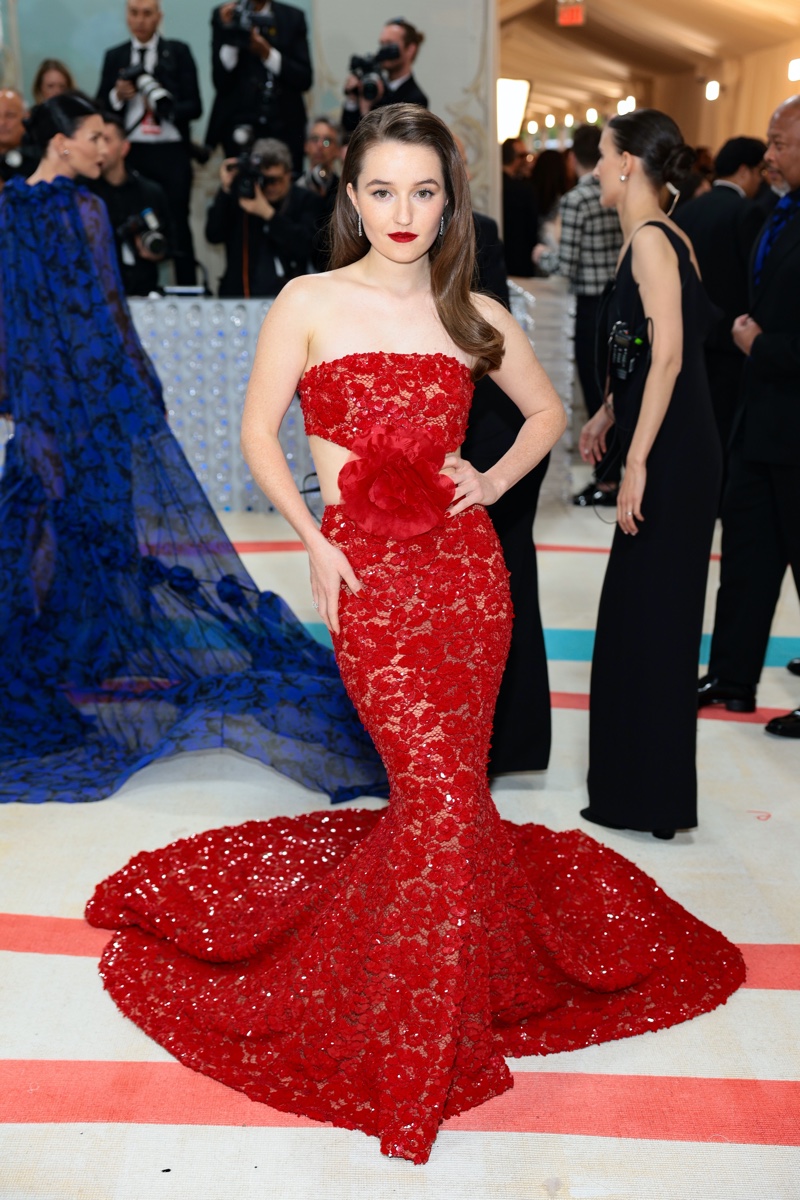 Kerry Washington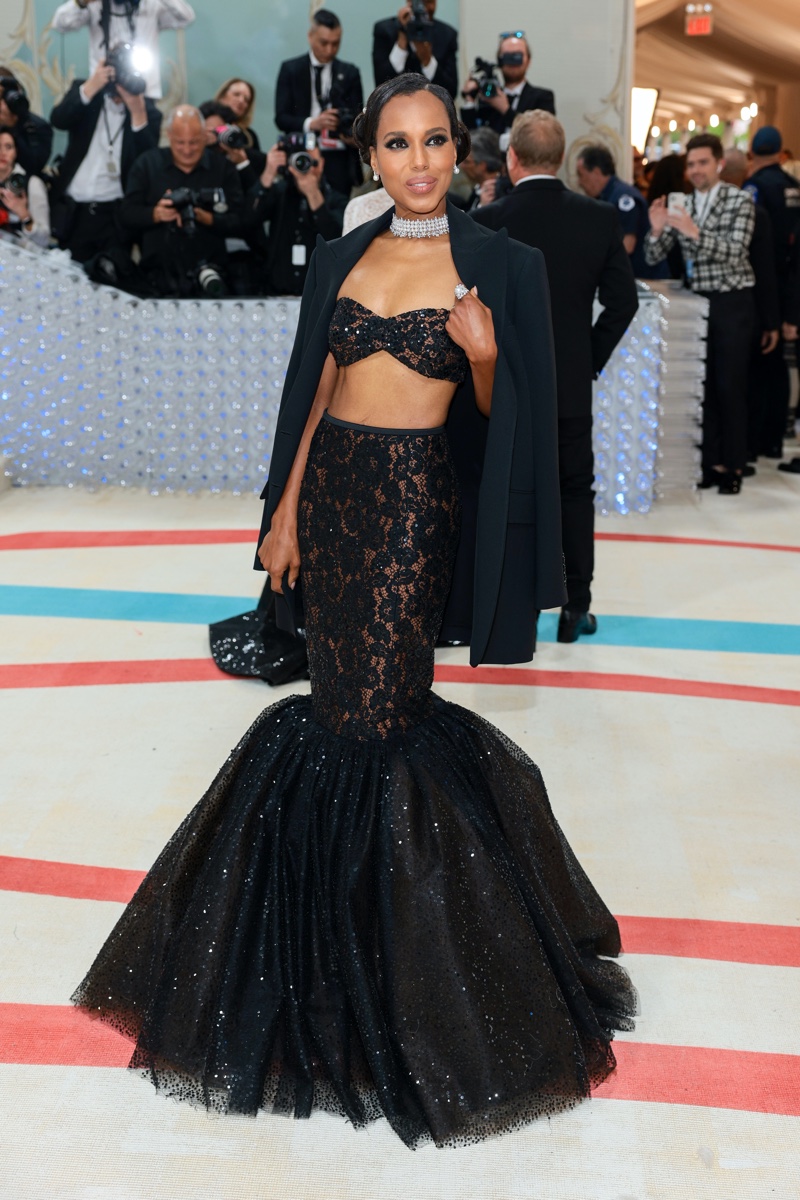 Lea Michele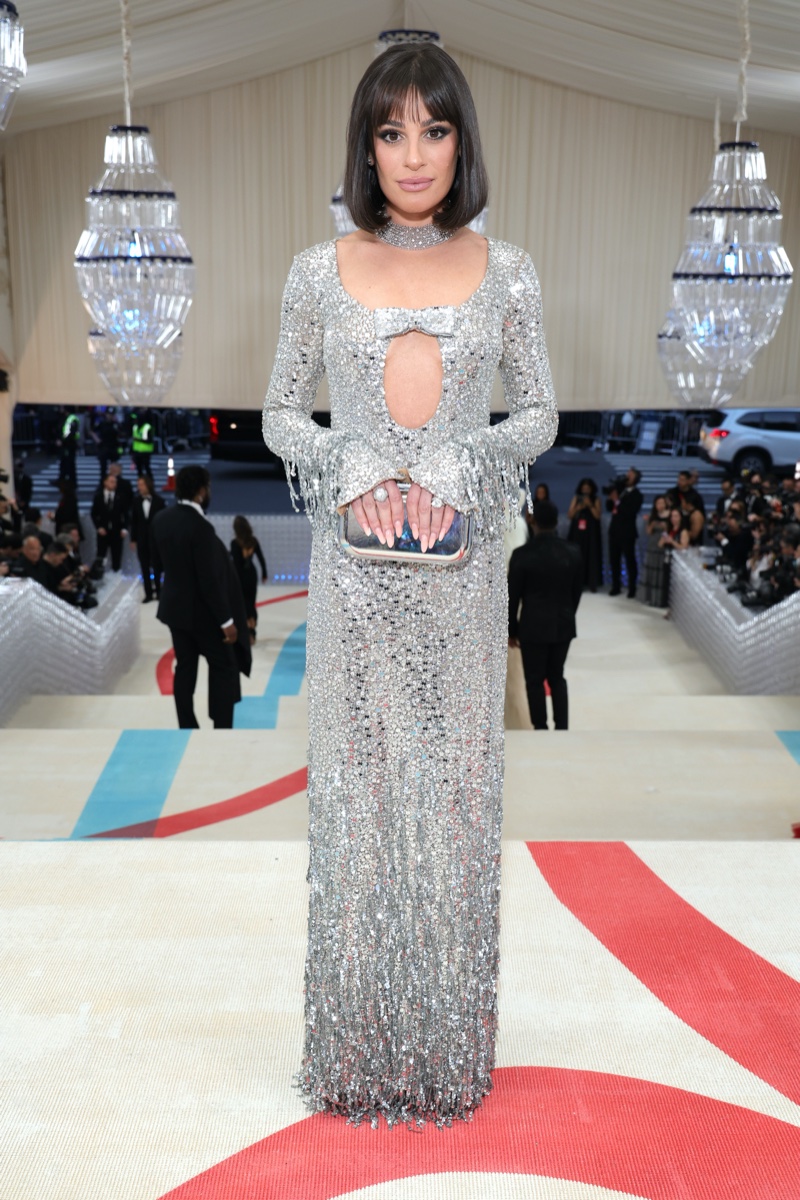 Letitia Wright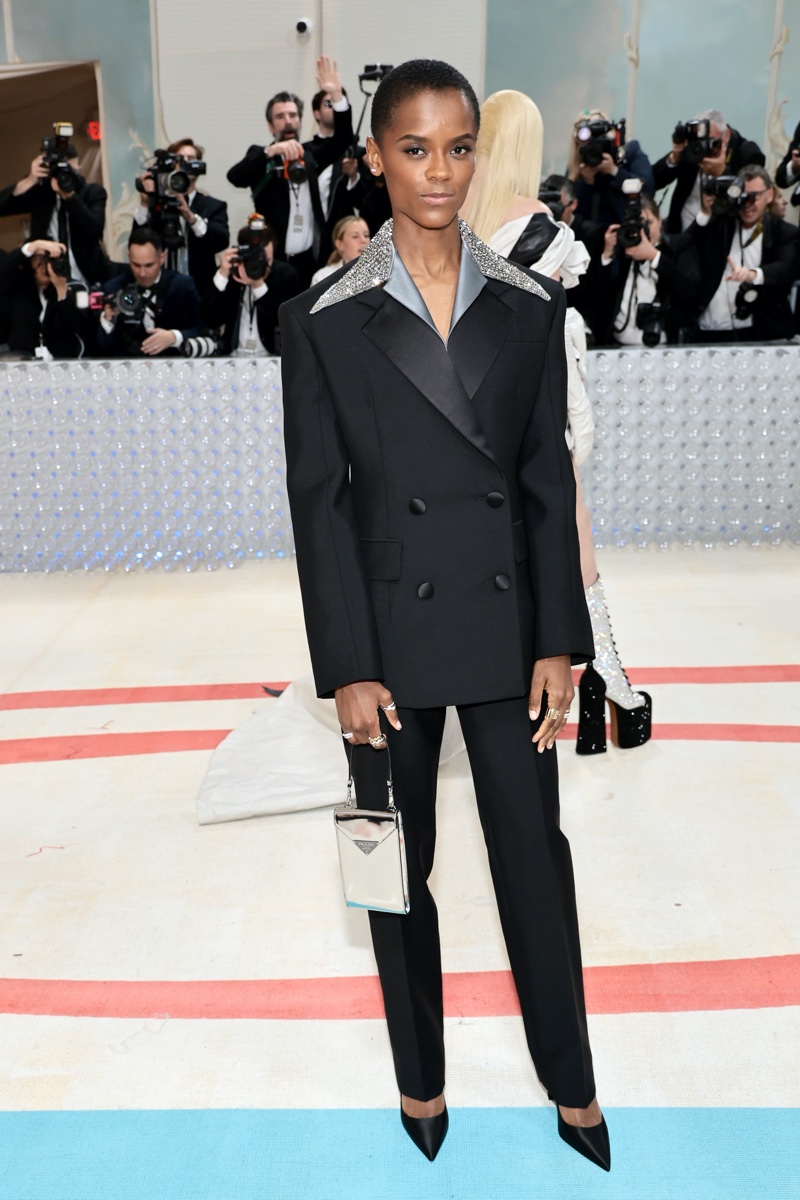 Maya Hawke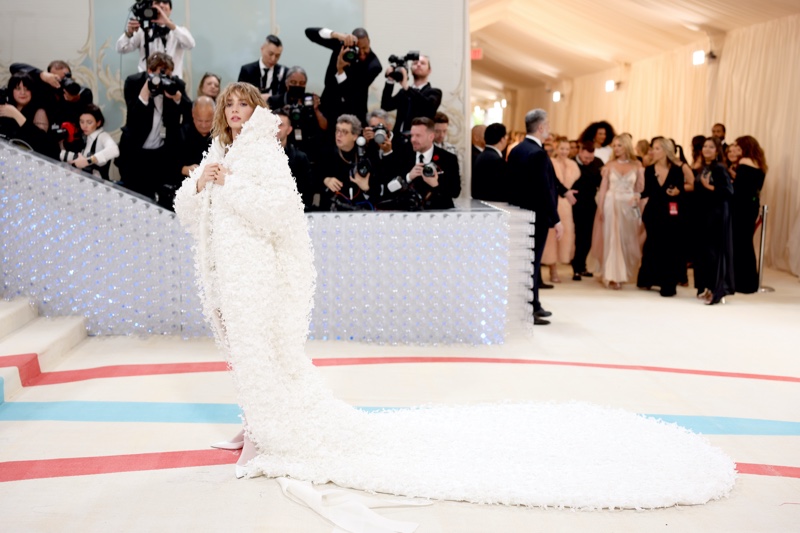 Michael Kors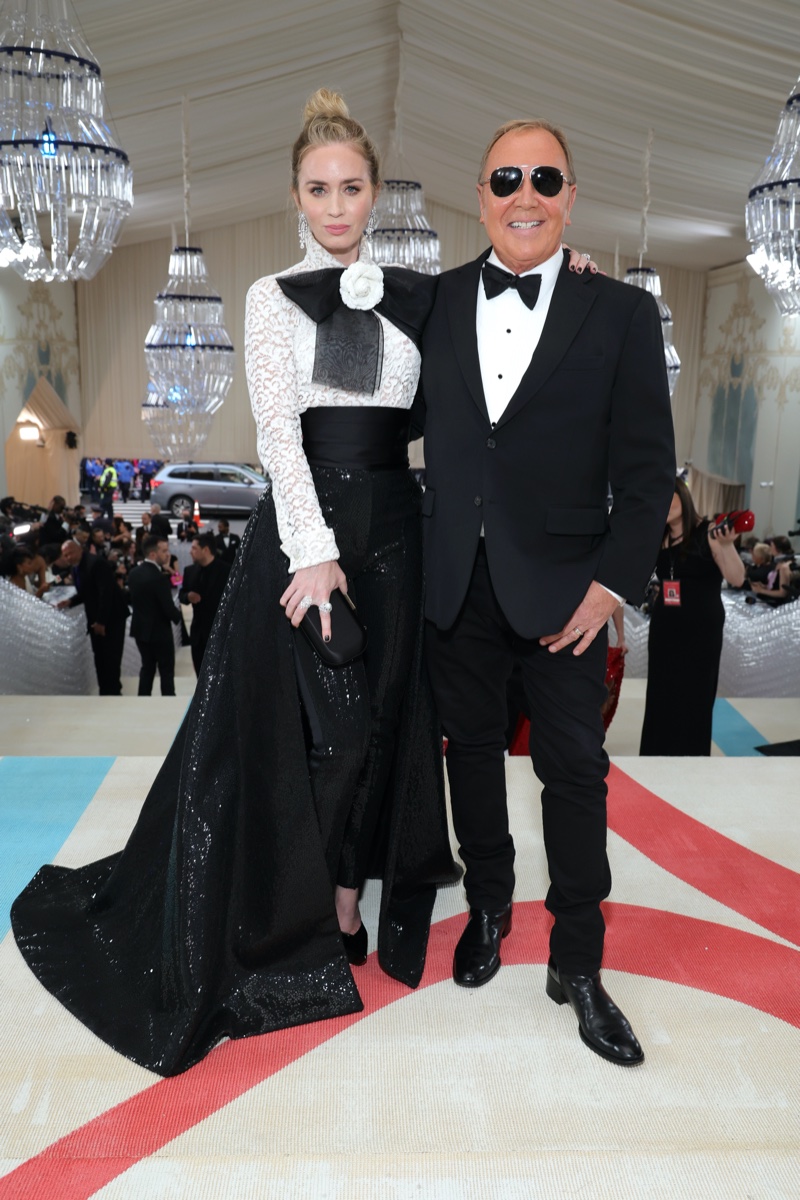 Miranda Kerr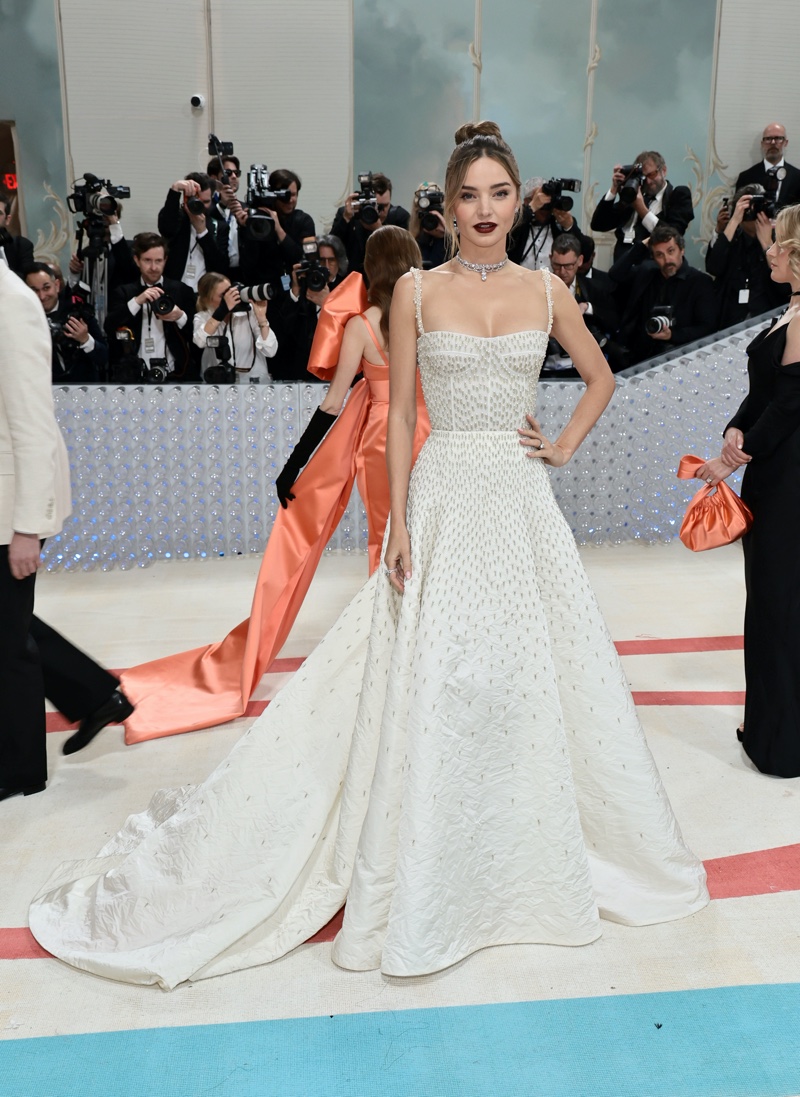 Salma Hayek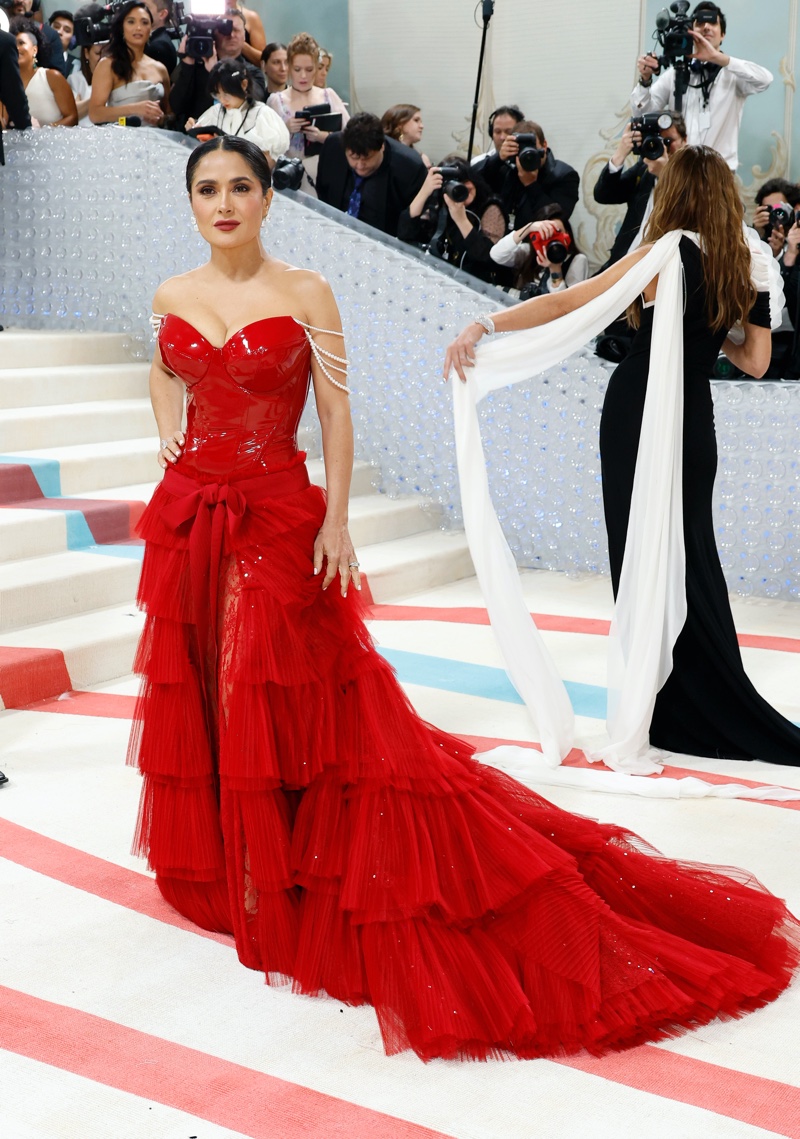 Sienna Miller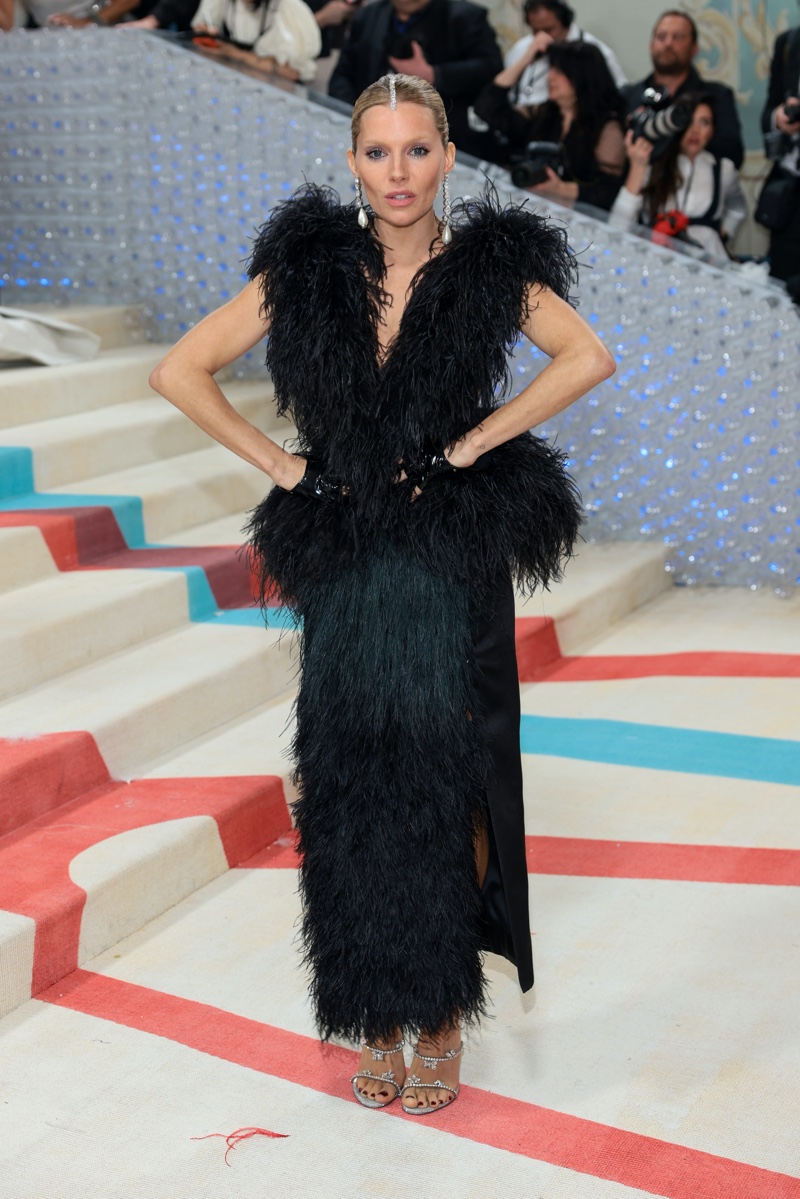 Vanessa Hudgens