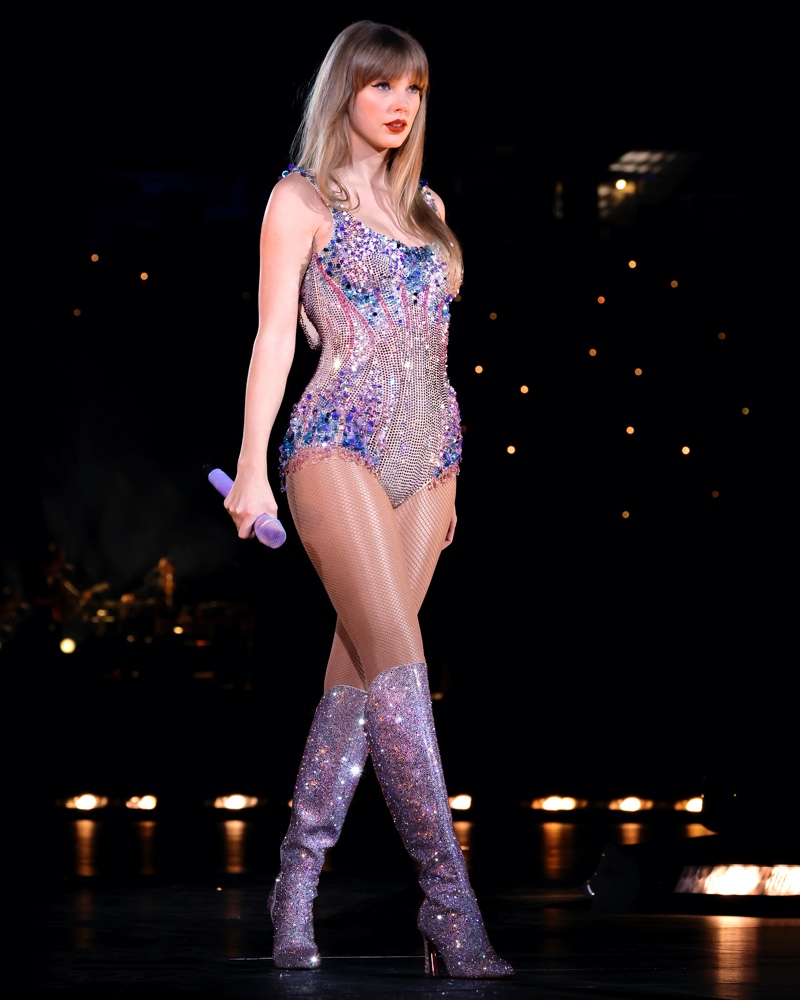 Taylor Swift is no stranger to rocking the stage in stylish outfits, and for The Eras Tour, there is no exception. The singer-songwriter has captivated audiences with her dazzling performances, and her custom-made designs from Atelier Versace have been an integral part of the show.
The Taylor Swift Era Tour outfits, designed by Atelier Versace, have been a highlight of the singer's performances. One of the most notable pieces from Taylor's wardrobe is a crystal embroidered bodysuit, which features a bustier boning structure and a degradé of paillettes in tones of blue and gold with iridescent elements.
Taylor Swift Eras Tour Outfits 2023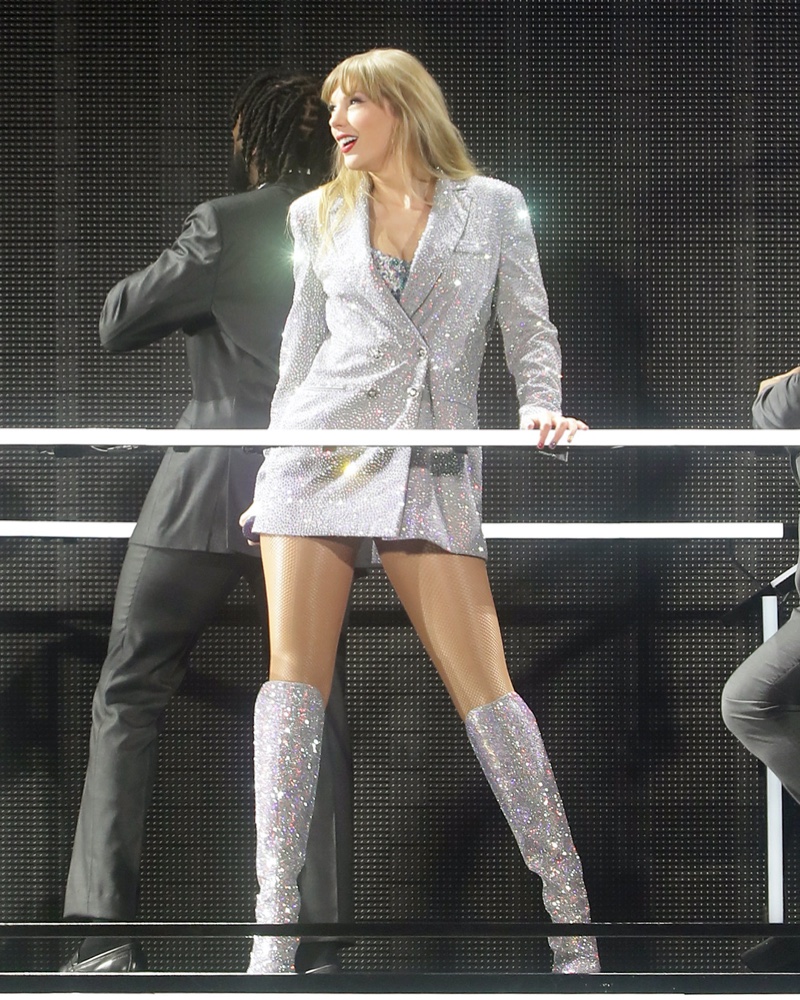 The intricate Versace embroidery and the shimmering tones of the bodysuit make it a work of art that beautifully complements Taylor's performance. Another standout piece from the brand is a double-breasted blazer adorned with black crystal paillettes and gold crystal pinstripes.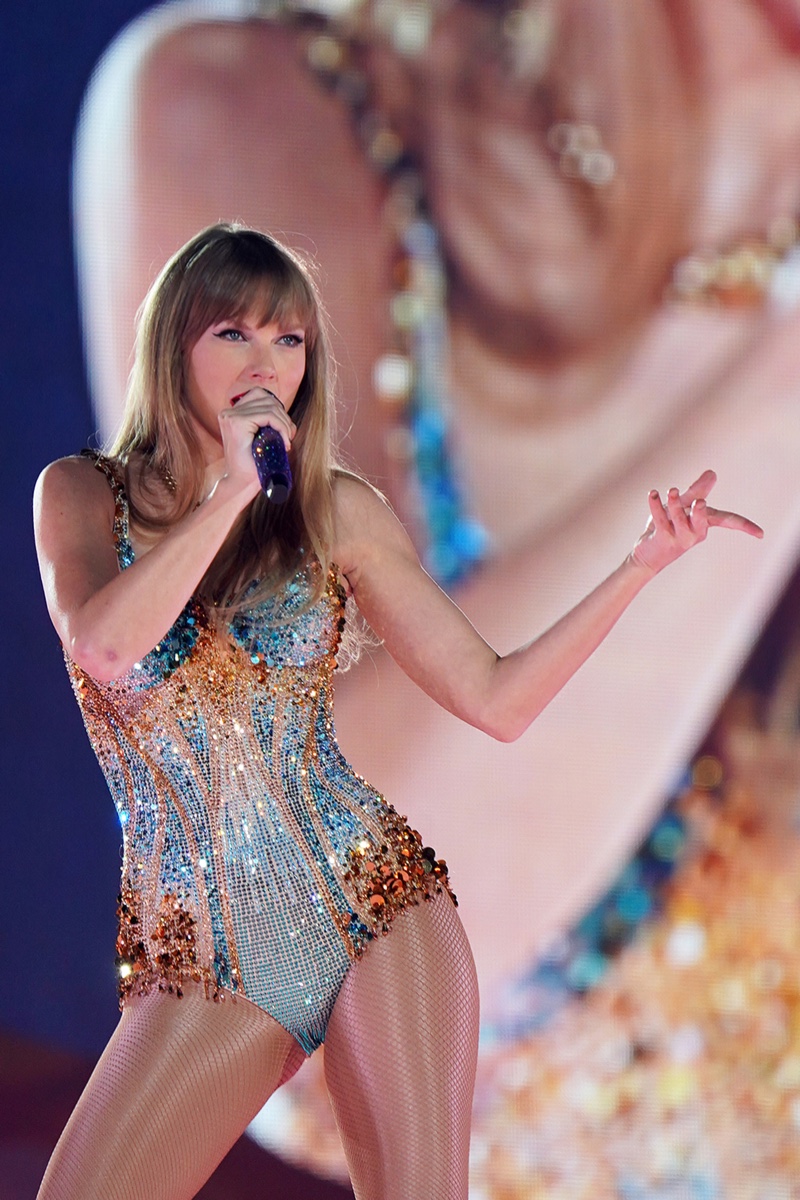 The blazer is accentuated by gold Medusa buttons, adding luxury to the ensemble. Taylor also donned a silver double-breasted jacket, which was equally impressive. Each ensemble is also paired with hosiery for a sleek look.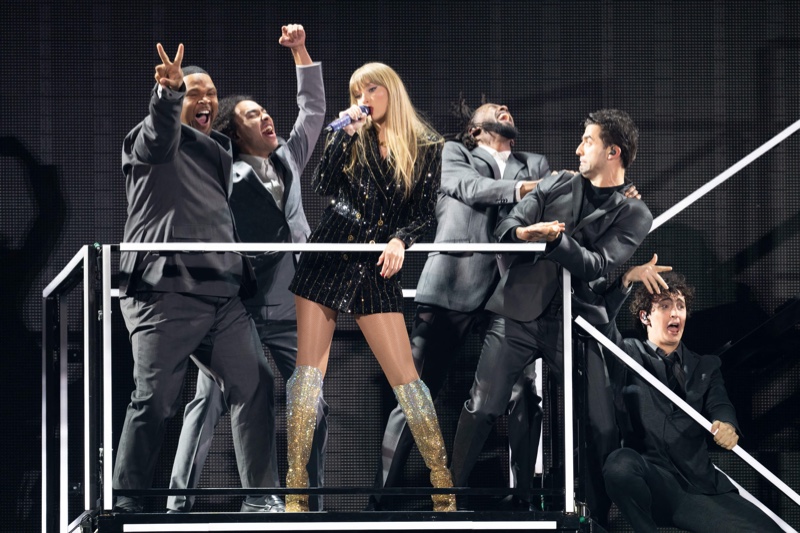 To complete The Eras Tour look, Taylor paired her outfits with knee-high boots, which elevated the glam factor of the whole ensemble. The boots featured a glittery and shiny finish, perfectly complementing the crystal embroidery and the paillettes of the outfit. The Italian fashion house also recently worked with Anne Hathaway for its Icons campaign.