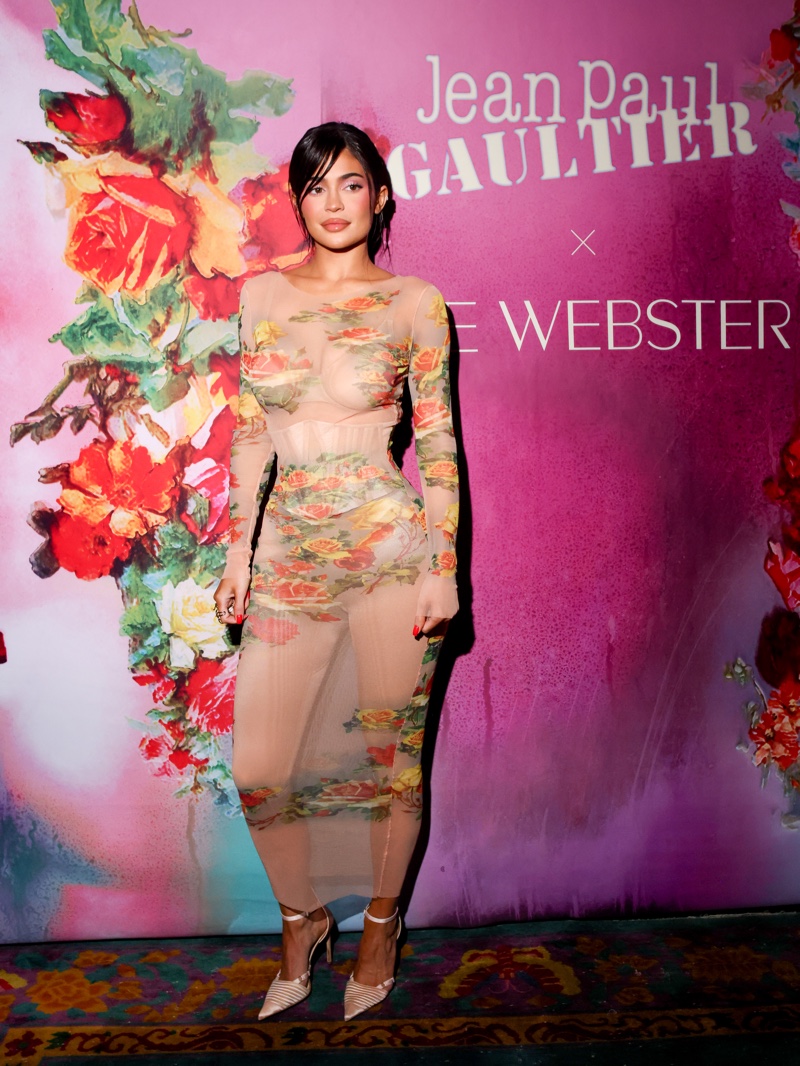 At the recent Jean Paul Gaultier x The Webster cocktail party, Kylie Jenner made a fashionable statement by embracing florals. The star turned heads in a sheer dress adorned with intricate floral details, perfectly capturing the essence of the brand's spring-summer 2023 collection, aptly named Flowers.
But that's not all. In an exciting development, it has been announced that Kylie will be the face of the collection's campaign, where she showcases her chameleon-like ability by transforming into an enchanting mermaid.
Kylie Jenner at Jean Paul Gaultier x The Webster Cocktail Event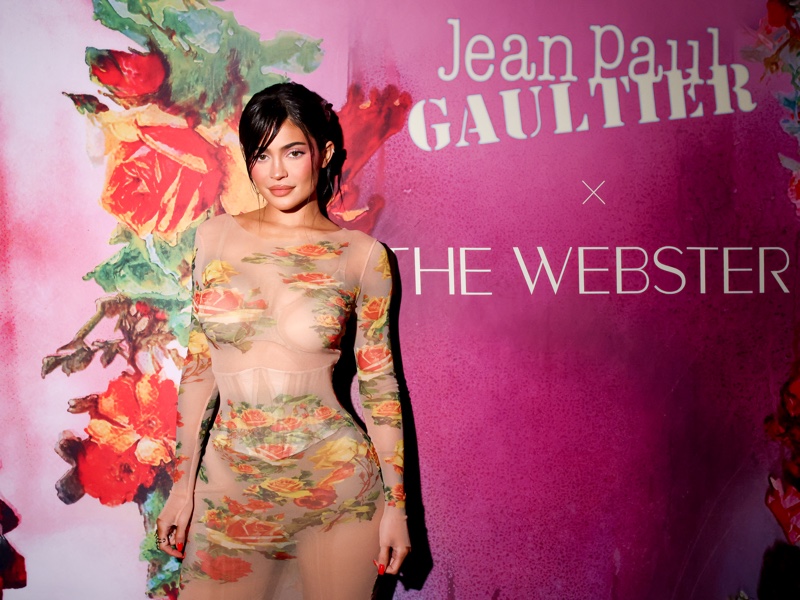 This collaboration marks a significant moment for the French fashion brand. It seems that Kylie's fashion journey is reaching new heights, with her recent appearance at the 2023 Met Gala also adorned in Jean Paul Gaultier. This further solidifies her status as a style star as she continues to align herself with esteemed fashion houses.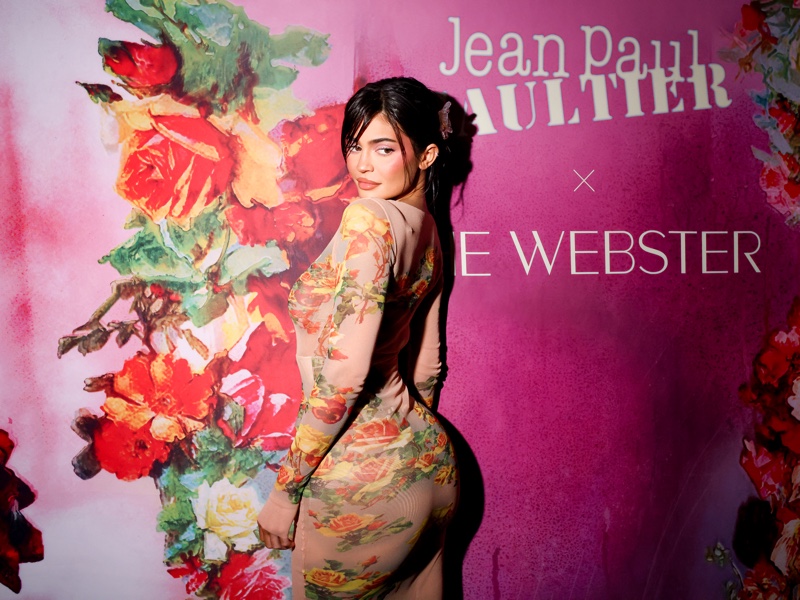 This major campaign for Jean Paul Gaultier follows hot on the heels of Kylie's recent partnership with Dolce & Gabbana, where she featured in their handbag and eyewear advertisements. We will be interested to see the upcoming campaign featuring Kylie Jenner.