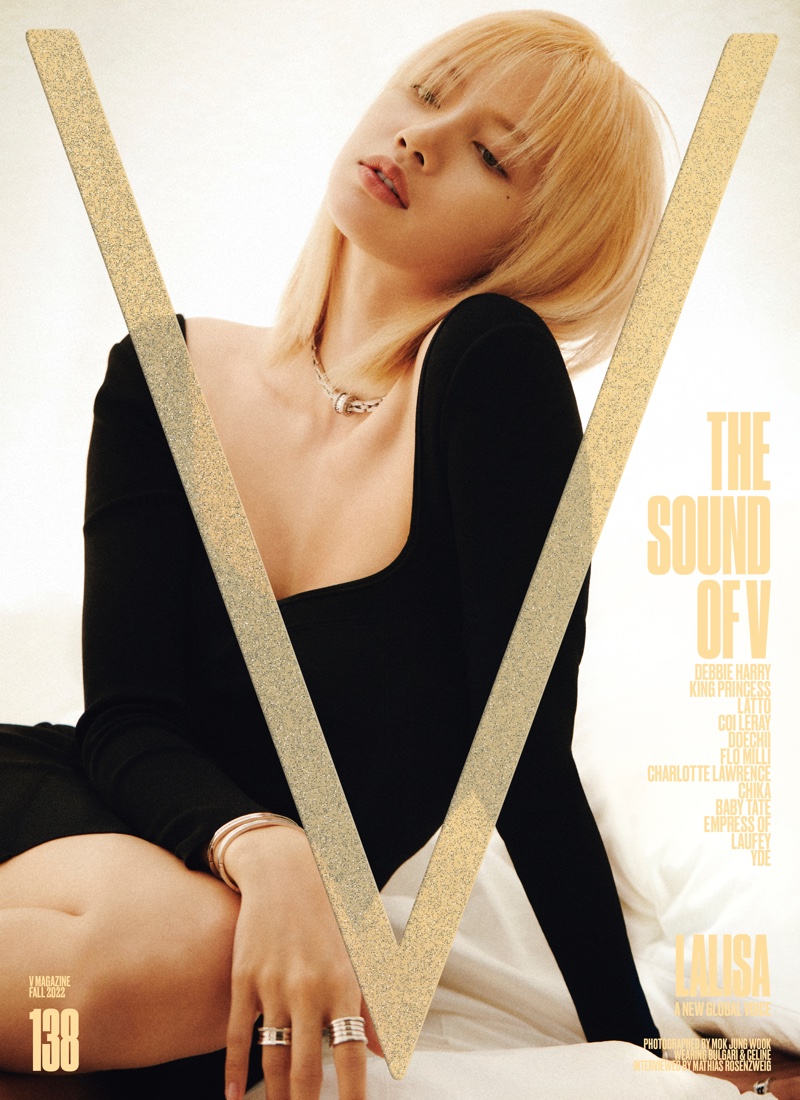 BLACKPINK star Lisa graces V Magazine's Fall 2022 Issue #138 cover. The stunning blonde, who is also known as Lalisa Manobal, appears on one cover donning a black dress and on another image wearing a white blazer, crop top, jeans, and accessories. The new issue is available for purchase now.
Cover Story: Lisa for V Magazine Fall 2022 #138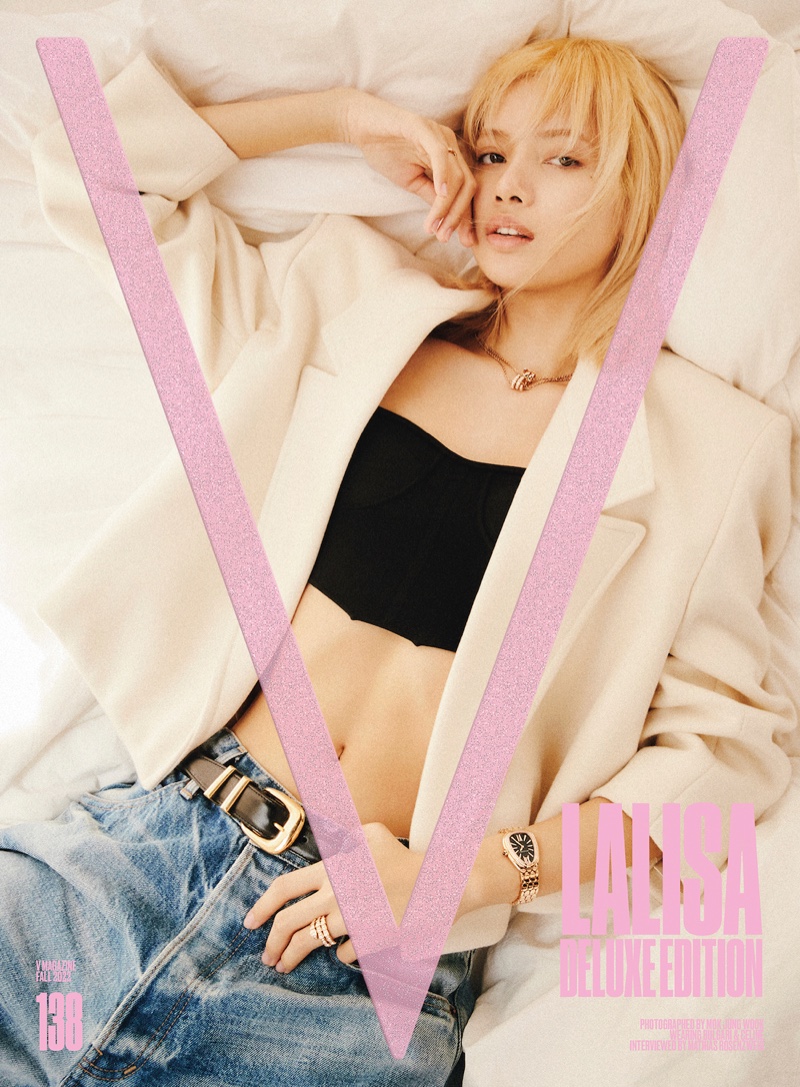 When my album came out last year, I was both excited and nervous because it was my first solo project. I felt a bit lonely since I was more familiar with being in a lively atmosphere, practicing and working as the four of us. Fortunately, I received a lot of love and support when my solo performance came out. I was very proud and happy, I even forgot how nervous I was before. I hope to see BLINKs soon and feel the same emotions again.

Lisa
Celine provided all of the clothing for the photo shoot (Lisa is a Celine ambassador), and Bulgari was responsible for the jewelry. Lisa looks captivating in each image that was taken by Mok Jung Wook and with styling by Park Min Hee. Editor-in-chief Stephen Gan oversees the magazine's creative direction.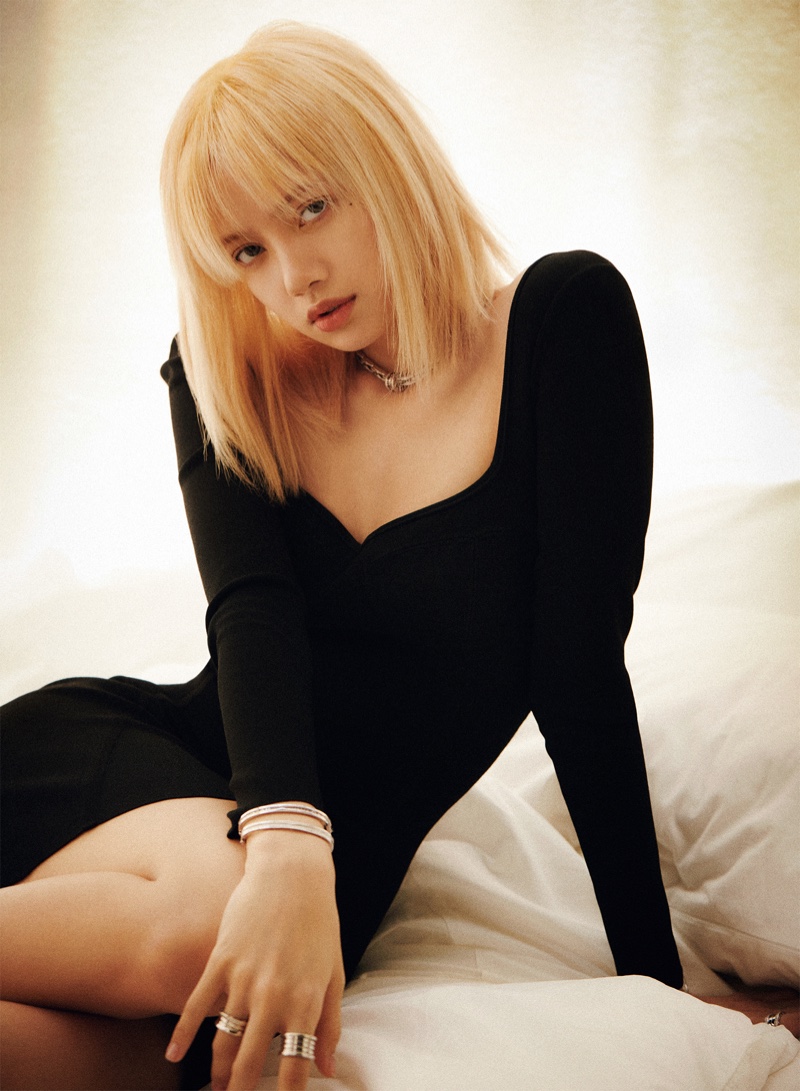 The star's signature bob is worked on by hairstylist Lee Seon-Yeong, while Myungsun Lee is responsible for her glamorous makeup, and Park Eunkyung is in charge of her manicure. Lisa discussed her first solo album, her V cover story, and what she would do if she didn't have music in her interview.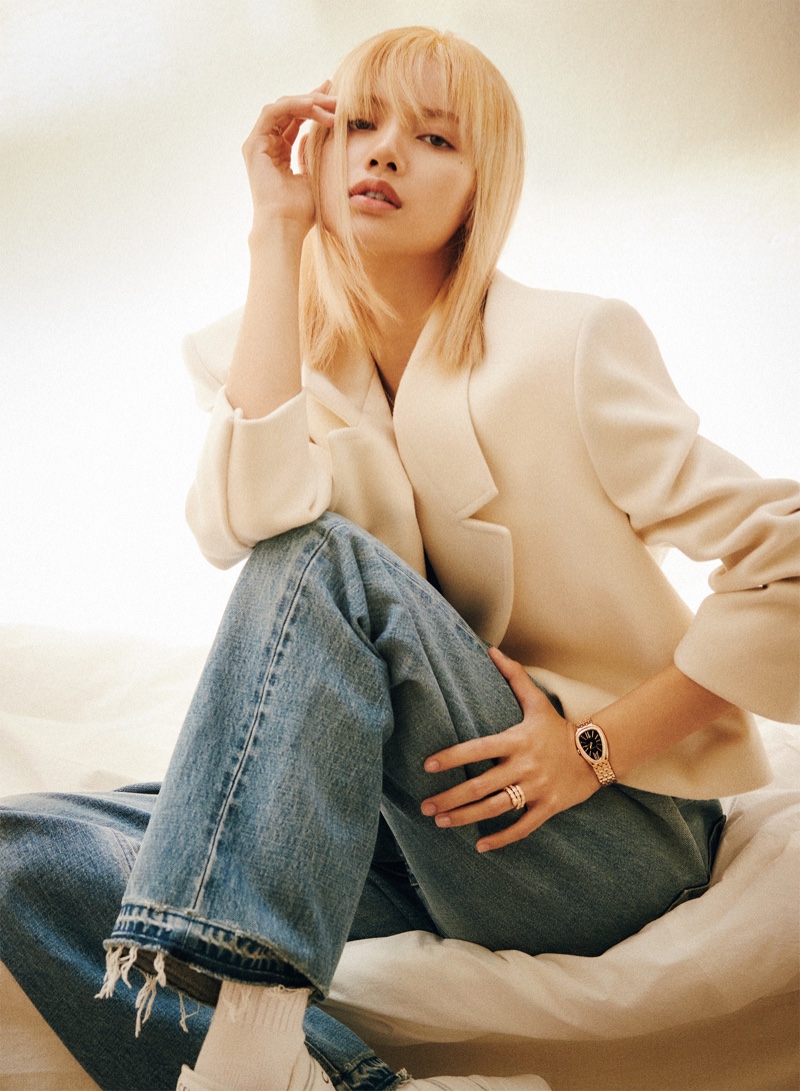 Lisa on what she would do without music:
"My love for music and passion would stay the same, but if I didn't do music for a living…I usually like to take pictures, so I think I would have done something related to photography. I usually carry my camera around and take pictures whenever I have the chance. Later when I look at those photos, it makes me feel good as the memories and emotions come alive again- just like certain music reminds you about the littlest details of the moment you listened to it."