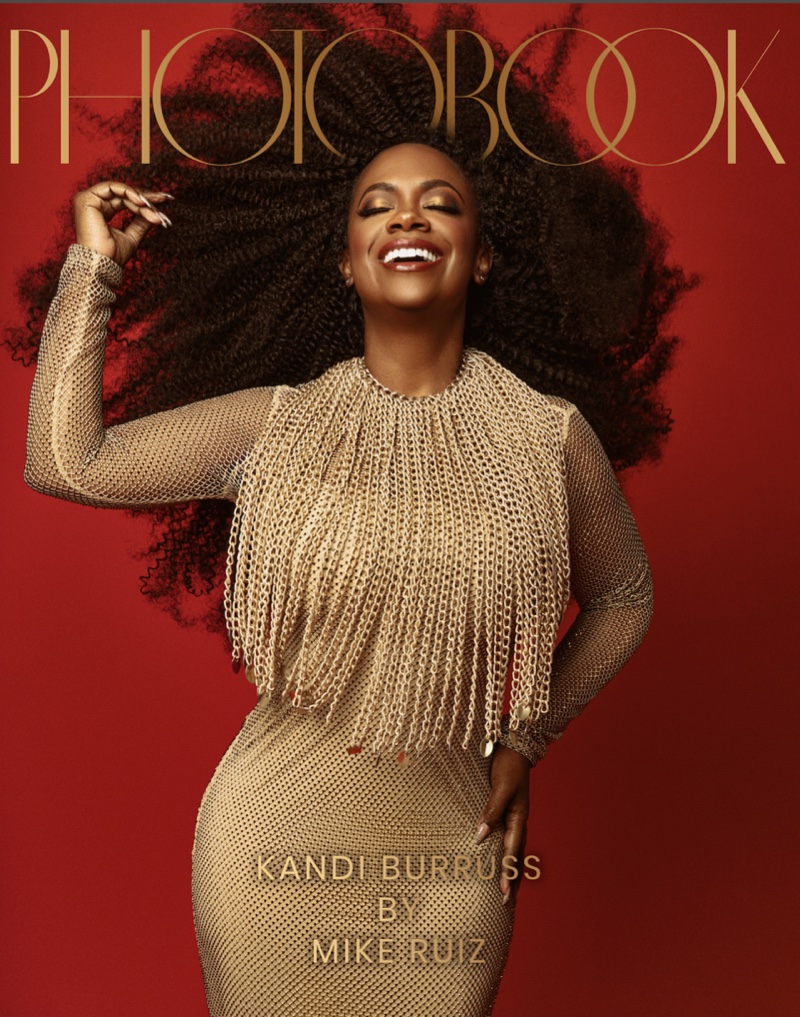 Kandi Burruss, star of The Real Housewives of Atlanta, dazzles in the latest cover story for Photobook Magazine. The cover shot, captured by Mike Ruiz, sees Kandi adorned in a Ramy Brook dress paired with a Laurel DeWitt statement necklace.
The metallic theme doesn't stop there; she radiates glamour in a sequin gown and a leather trench coat elsewhere. Alison Hernon, the stylist behind the shoot, chose brands like Amanda Richard, Jimmy Choo, and Jessica Rich.
Kandi Burruss Photobook Magazine 2023 Photoshoot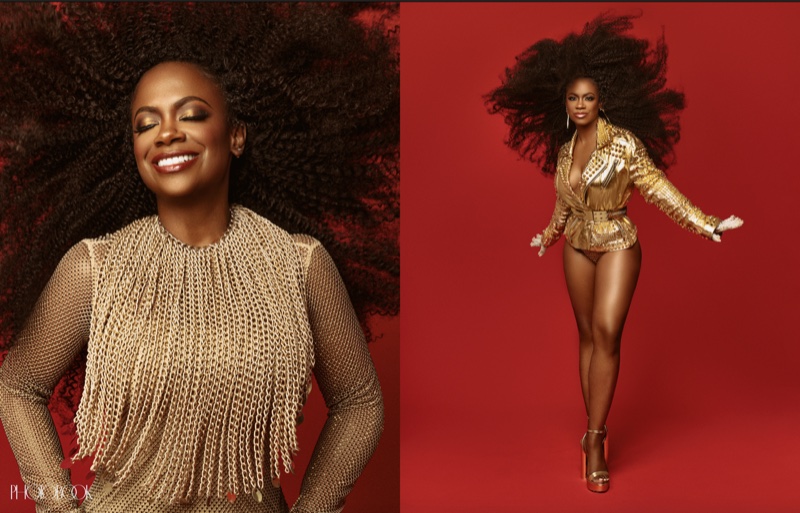 The beauty front is just as remarkable, with hairstylist Jodie Rowlands crafting 70s-inspired coils and makeup artist George Miguel Arnone creating a flawless finish. Adding to the theme, model Marco Cortez, painted gold, accompanies Kandi in some of the shots.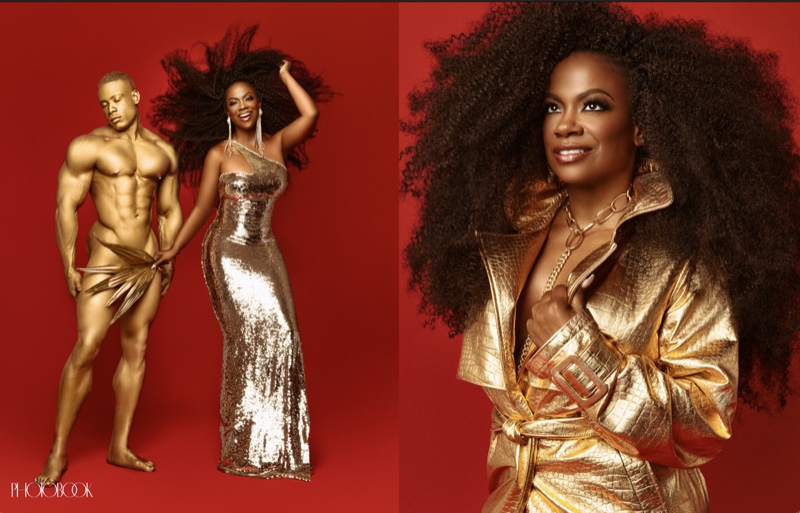 In her interview, Kandi reflects on her 14 seasons with RHOA, sharing valuable insights. One lesson she imparts is how she's learned to work effectively under pressure. She speaks of setting herself on unrealistic timelines to deliver the final product to the fans.
The new Marc Jacobs campaign starring Kim Kardashian is another notable feature in the world of celebrity fashion.