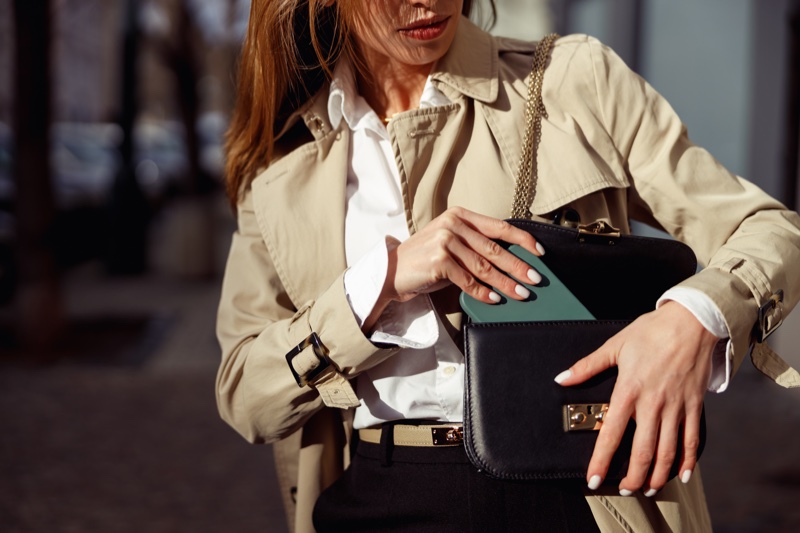 Getting a new phone is about more than just enjoying the updated technology. It gives you a new chance to make a fashion statement. By far, the simplest way to customize the appearance of a phone is to place a protective case around it.
Not only do they ward off damage from drops and other impacts, but there are various phone case colors and artistic designs. Even if you still need to upgrade your phone, a fresh case is a great way to revitalize your routine mobile activities. You may even score a few compliments along the way!
Of course, the abundance of color options can become overwhelming as you browse retailers. You also need to make sure it matches the model of your phone, such as getting the exact iPhone 14 case that you need. If you need help deciding which color matches your mood and style, check out these tips for choosing a phone case color you will ultimately be satisfied with.
1. Be Honest About Your Most Frequented Environments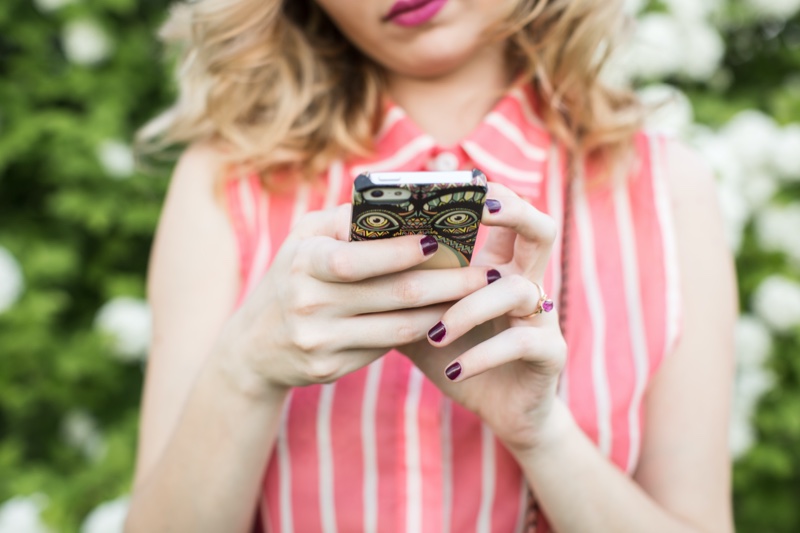 While you may be tempted to pick your favorite color and be done with it, you should ask yourself if that hue earnestly blends into the environments you visit most. For instance, office workers may not want bold colors such as hot pink or bright red.
Harsh tones might clash with the professional atmosphere of the workplace. Darker and more subdued tones, such as black or dark green, are a better choice for blending in. It's also an excellent way to complement your personal style by using a phone case color that completes your wardrobe.
Your favorite activities should also be placed into consideration. Wilderness fans who hunt, hike, or camp often will prefer a phone case that blends into the elements. Glare from a shiny case may alert wild animals and other threats to your presence. On the other hand, late-night users should choose a brighter phone case color that is easier to see when reaching for a phone without light.
2. Take Note of What Family Members or Roommates Have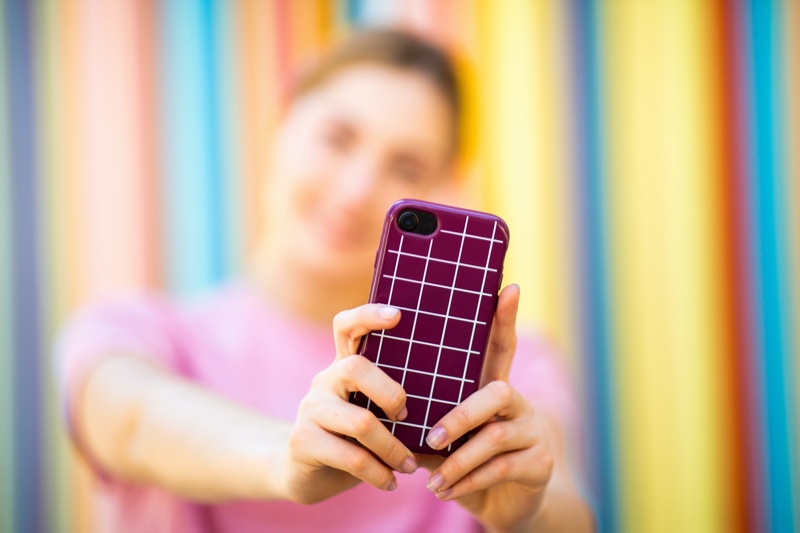 Most households contain a handful of phones, at least one for each person living at an address. These phones are often similar or precisely the same models, thanks to the nature of family phone plans. If multiple people have the same phone case color, there is a possibility of accidentally swapping phones when in a hurry to leave.
Before buying a new case, double-check what friends and family have. If you frequently share space with other people outside of your home, it is also worth checking their case colors. To minimize the chances of making mistakes, try to make your phone as unique and easily recognizable as possible.
3. Phone Case Colors To Match Your Personality
Since your phone constantly comes out in front of other people, it should match your vibe or personality. Are you an extrovert with a bright temperament? Then let it show with a pink or purple case. If you have a more subdued character, that's okay too. Don't hesitate to try a gray, black, or dark blue shade for your smartphone case.
4. Influence the Psychology of the Room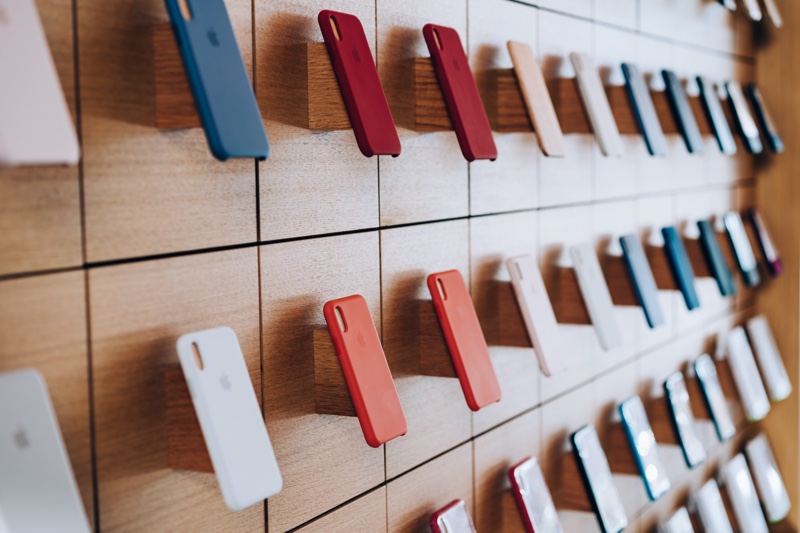 Although it may not seem like it, our subconscious minds react in subtle ways to every color we come across. Warm colors produce a sense of calm and easiness, whereas cool colors create a series of less tranquil emotions.
If you are meeting people for the first time, you have an opportunity to subtly guide the psychology of the room based on the first impressions you make. If you intentionally take out your phone case, its color can play a role in the situation.
The previous tip advised choosing a color matching your intrinsic personality. However, introverts looking to become more social may opt for a brighter case to influence the people they talk to on a daily basis. Take stock of what your goals are in social situations to determine if a color change is what you seek.
5. Remaining Neutral with White
Sometimes, you are really unsure how you want others to perceive you. Rather than go all in a specific shade, opt for a balanced white instead. White is perfect for mysterious people as the neutral nature of the color means people may not know what to expect from you. That mystique can be highly effective when you don't want to reveal your entire self all at once.
6. Order a Custom Case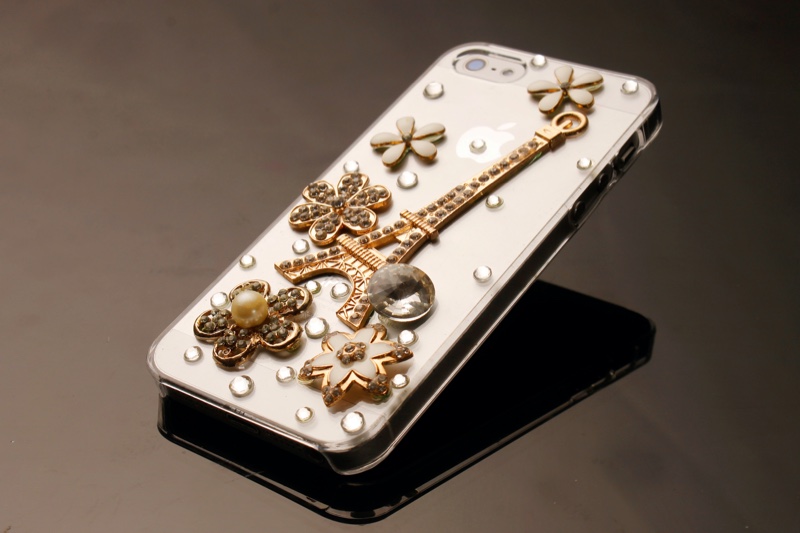 Another option to consider is the types of cases available for your phone model. For instance, both Samsung cases and iPhone lines have a different selection than Google Pixel cases. You might love a design that is only compatible with another manufacturer's device.
In these scenarios, you can order a customized phone case with a specific color or pattern just for it. These services cost a pretty penny but may be worth it if the stock options do not cut it.
More Ways To Accessorize a Phone
Your smartphone can be cosmetically upgraded in more ways than just your case. Accessories such as AirTag keychains, grips, and stands now come in a rainbow of different designs as well. You can also use a keychain or wallet to further enhance the look of your everyday carrying essentials.