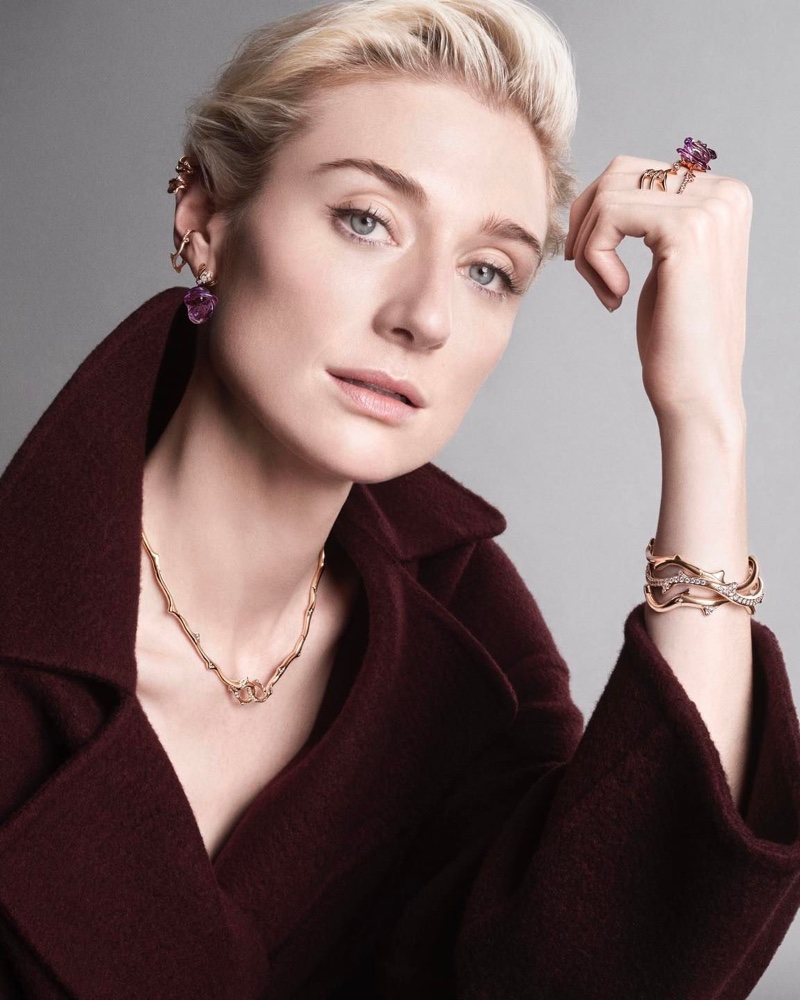 Elizabeth Debicki graces the latest La Rose Dior 2023 advertising campaign, bringing a renewed vision to the jewelry collection that celebrates Christian Dior's adoration for the rose. Photographed by Julien Martinez Leclerc, the blonde star is portrayed in a series of striking images that highlight the collection's elegance.
Elizabeth Debicki for La Rose Dior 2023 Campaign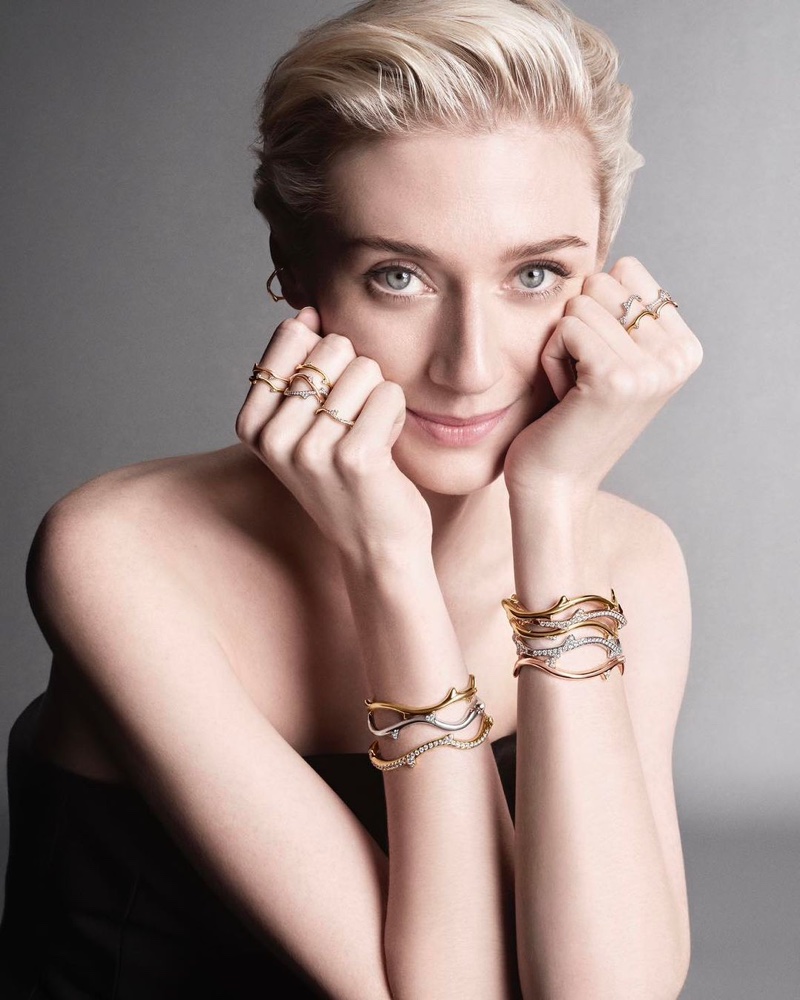 Her hair slicked back and makeup minimalistic, Debicki allows the intricate jewelry pieces to command attention. Adorned in the collection's radiant diamonds and gemstones, she presents an array of the line's offerings, including earrings, rings, bracelets, and necklaces.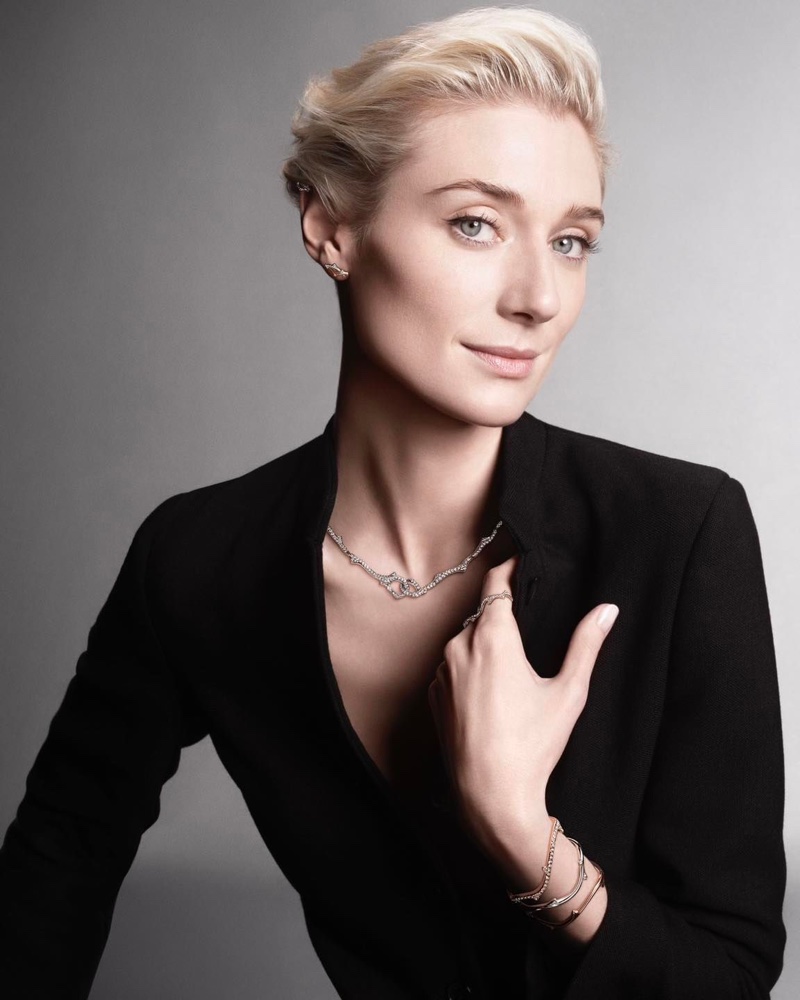 The images feature the Bois de Rose, Rose Dior Bagatelle, and Rose Dior Couture designs, all under the creative direction of Victoire de Castellane. Dior's latest creations in the Bois de Rose collection are a modern homage to the designer's cherished bloom, the rose.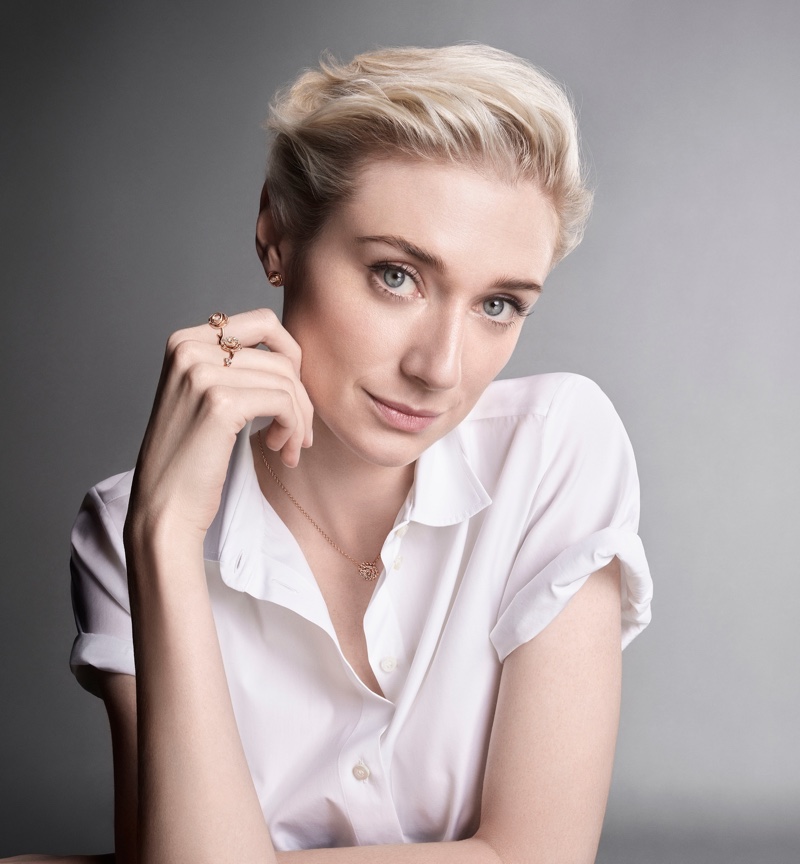 Each piece is a masterful play on abstraction, capturing the essence of the rose's form in a stylized manner. The collection introduces bangles for the first time, with gold and diamond-studded thorns that elegantly coil around the wrist, neck, or finger.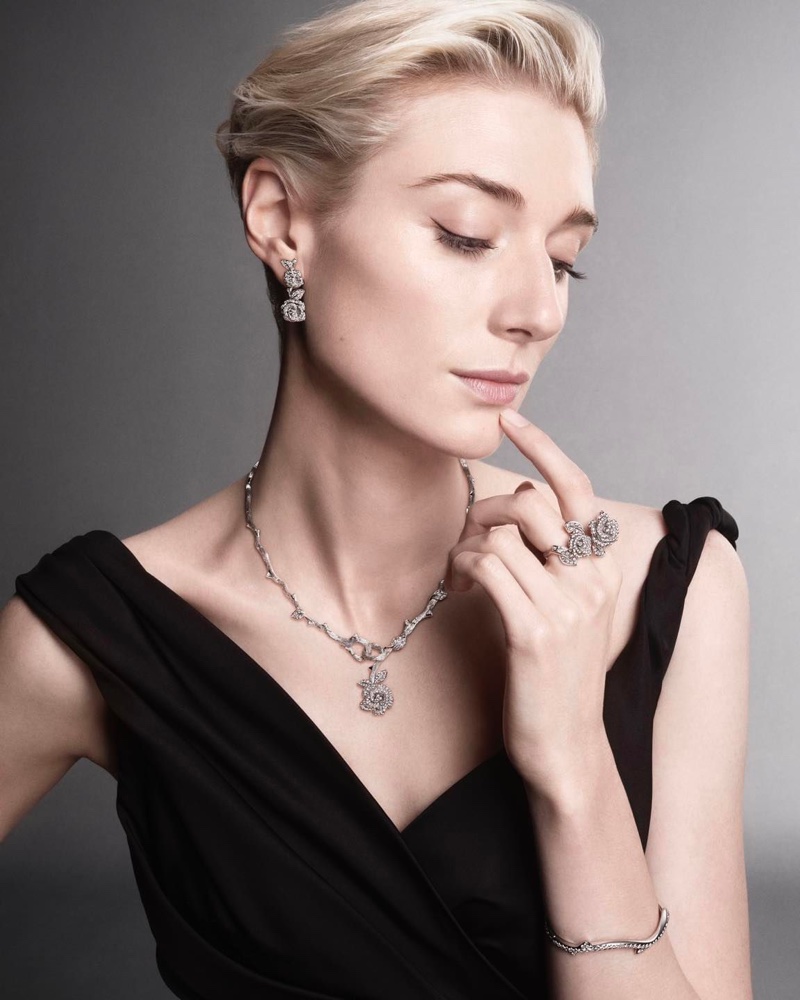 These pieces are versatile statements designed to be layered, shared, or given as tokens of affection, embodying a contemporary spirit of devotion. Recently, Dior unveiled its holiday 2023 campaign featuring Anya Taylor-Joy following the launch of its Rose des Vents jewelry line.