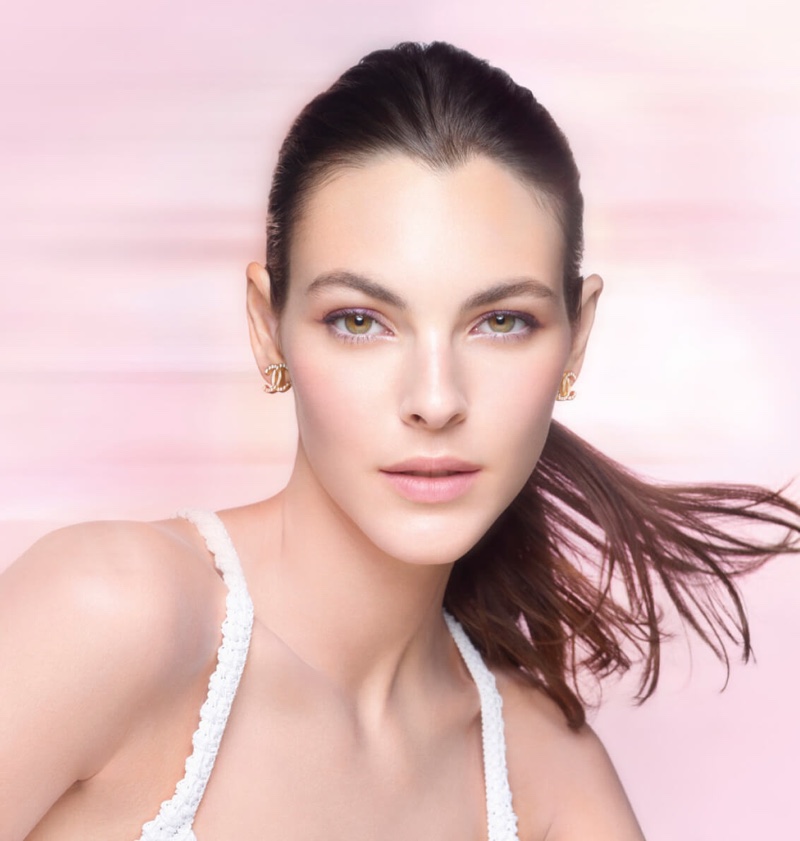 Drawing inspiration from Gabrielle Chanel's beloved summer fabrics, the Delices Pastel De Chanel collection is a tribute to the fashion icon's love for light and delicate colors. The collection features a range of vibrant pastel colors that beautifully illuminate the complexion, giving it a fresh and radiant look.
Model Vittoria Ceretti effortlessly exudes elegance in the collection's promotional images, sporting the brand's new eyeshadow, illuminating powder, and tinted lip balm. Color is vital to the brand, focusing the spring-summer 2023 makeup line on the color red.
Chanel Delices Pastel De Chanel 2023 Makeup Collection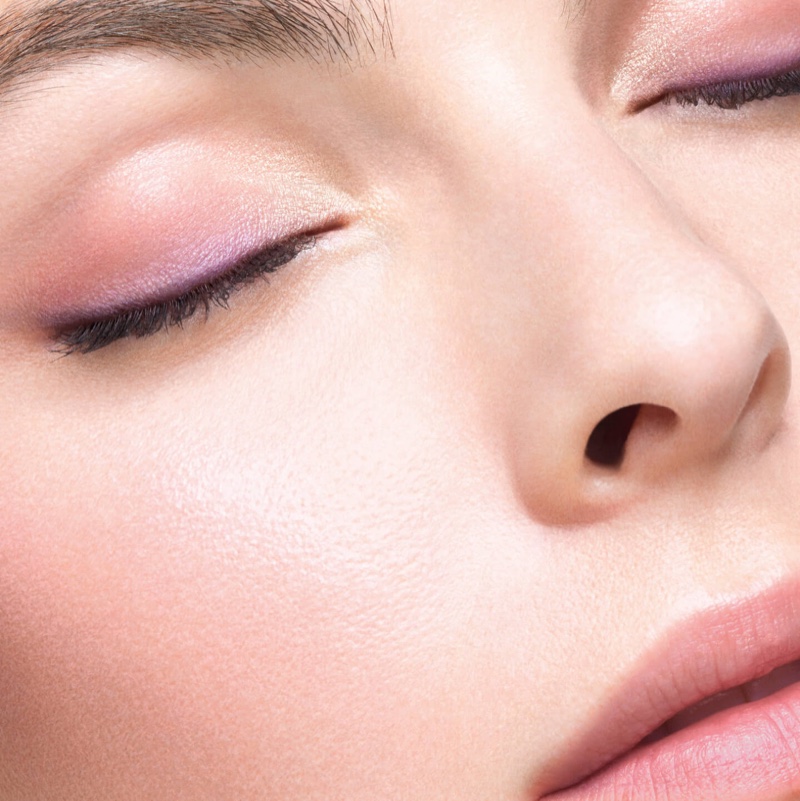 The limited-edition blush is one of the most exciting products in the Delices Pastel De Chanel collection. This light pink-toned powder has been embossed with a fabric-like design, coupled with the iconic double C monogram, leaving a veil of luminous color on the skin, creating an ethereal effect. Each creation in this range features an exclusive tie-dye pattern, making it a unique piece.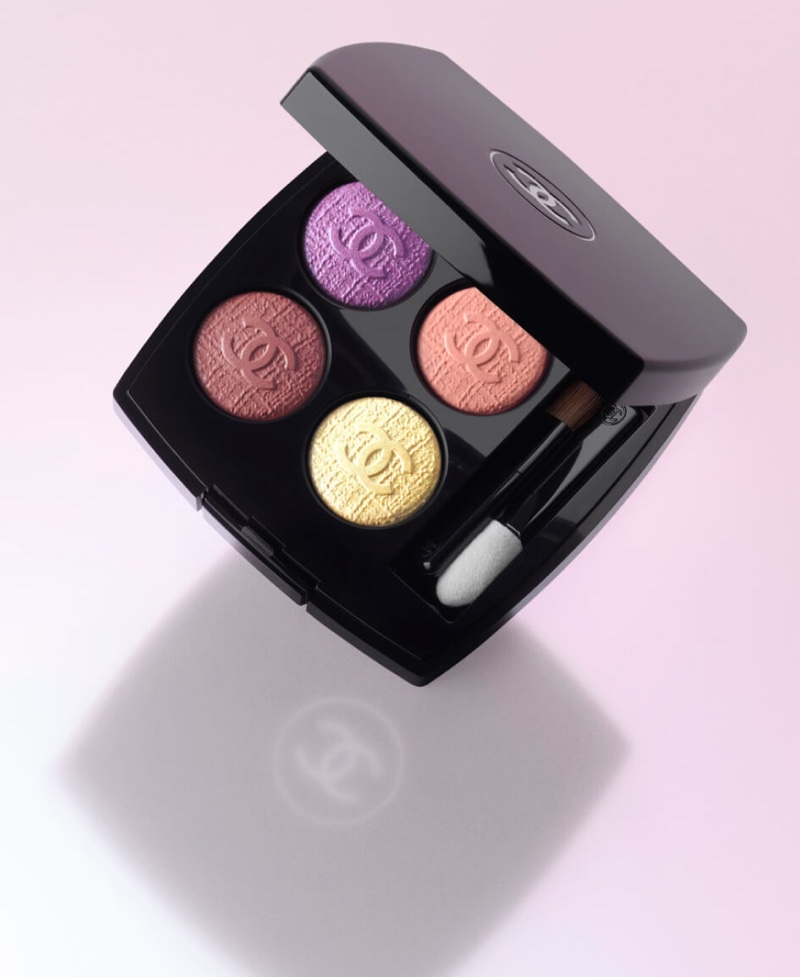 The Delices Pastel De Chanel palette of eyeshadow shades is another standout product in this collection. The shadows have been adorned with a fabric-like design and the double C monogram, giving a luxurious feel to the product. The eyeshadows provide shimmering eyes that will turn heads wherever you go.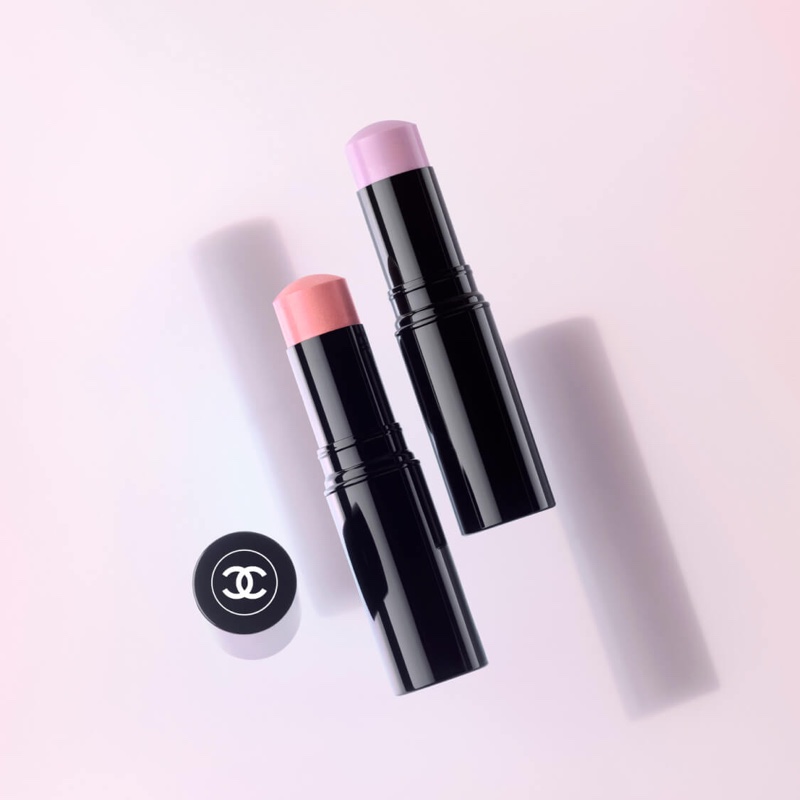 Lastly, the collection also features two new shades of the highlighting balm – soft pink and subtle lilac. These shades add a hint of iridescence, making it the perfect accessory to elevate your look. For more makeup inspiration, see the latest Rouge Allure Velvet lipstick.