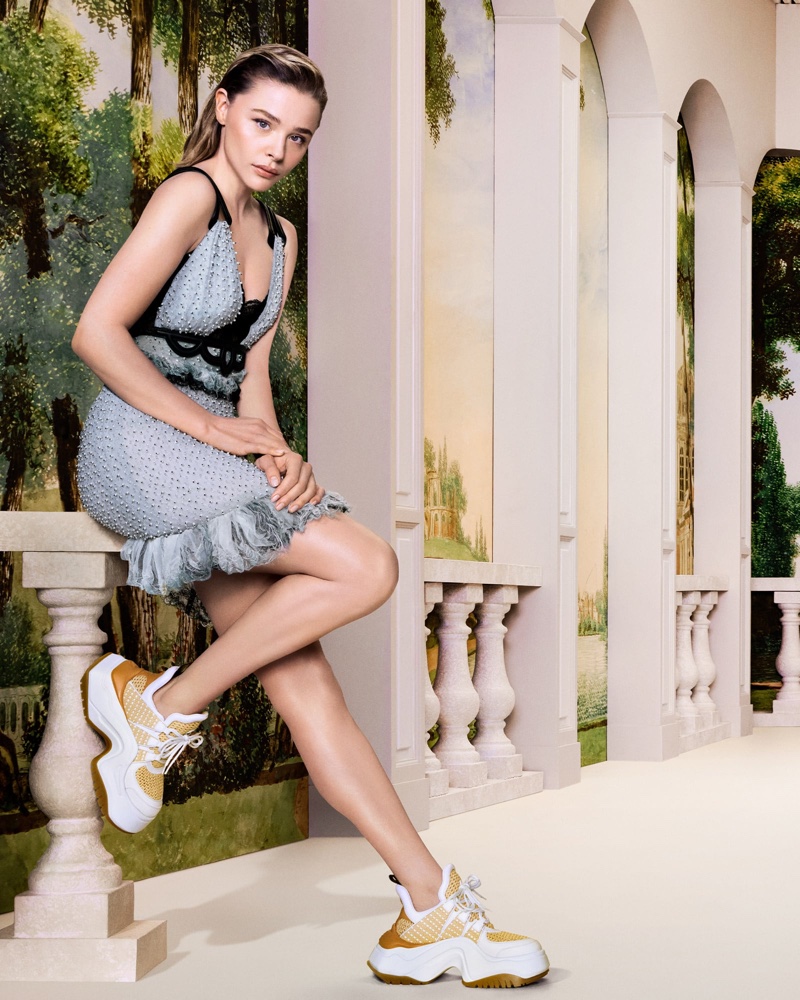 Louis Vuitton has just launched a new campaign for their updated LV Archlight 2.0 sneaker, and it's truly a style statement you don't want to miss. With its futuristic design and innovative features, this platform sneaker is the must-have accessory for any fashion-forward individual.
LV Archlight 2.0 Sneaker Collection by Louis Vuitton
The star-studded Louis Vuitton LV Archlight 2.0 campaign showcases Chloe Grace Moretz, Jaden Smith, and Mona Tougaard rocking the LV Mansion and LV Cottage aesthetics. Moretz, a blonde star and Louis Vuitton regular, pairs the sneaker with an embellished mini dress while wearing the shoe in neutral hues, creating a captivating contrast. The actress has previously appeared in sunglasses campaigns for the French fashion house.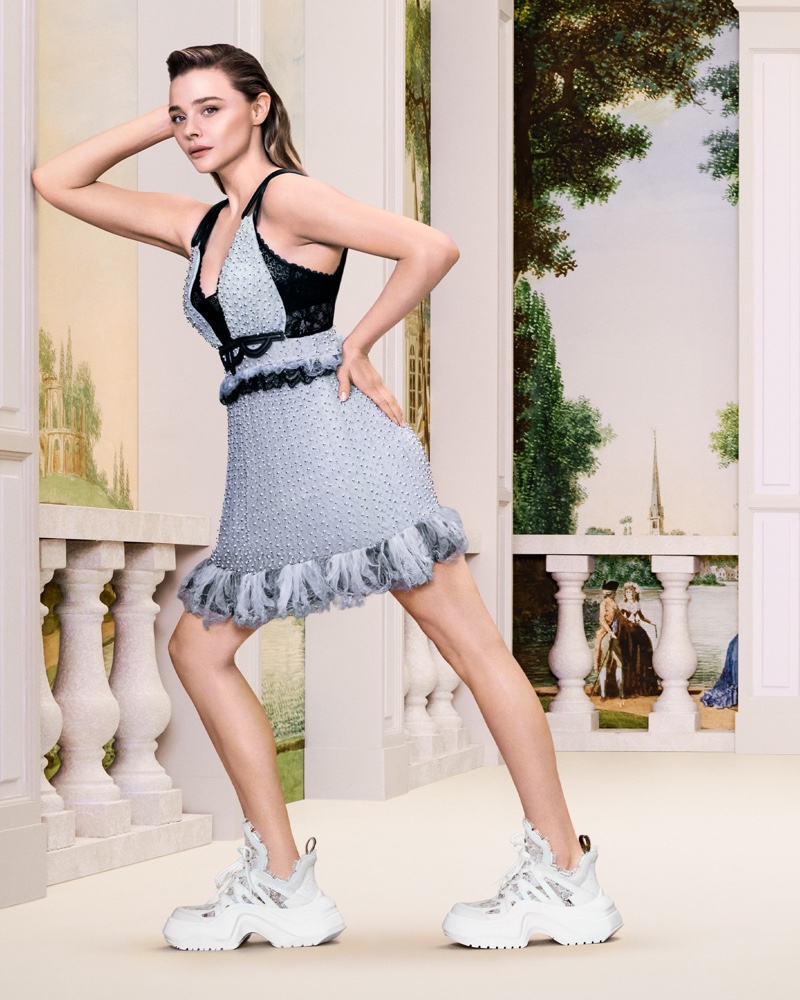 Tougaard, on the other hand, joins Smith while opting for the Mansion version with platform styling and lace details while wearing a leather dress and jacket. Guipure lace details bring a delicate touch to the LV Archlight 2.0 sneaker.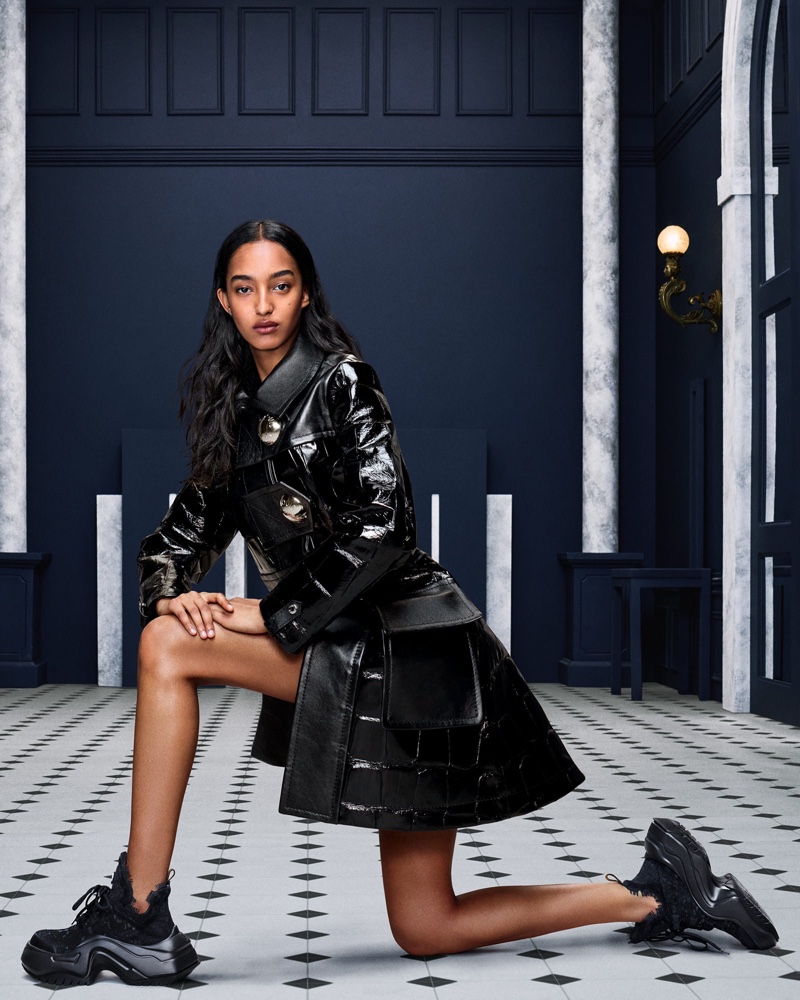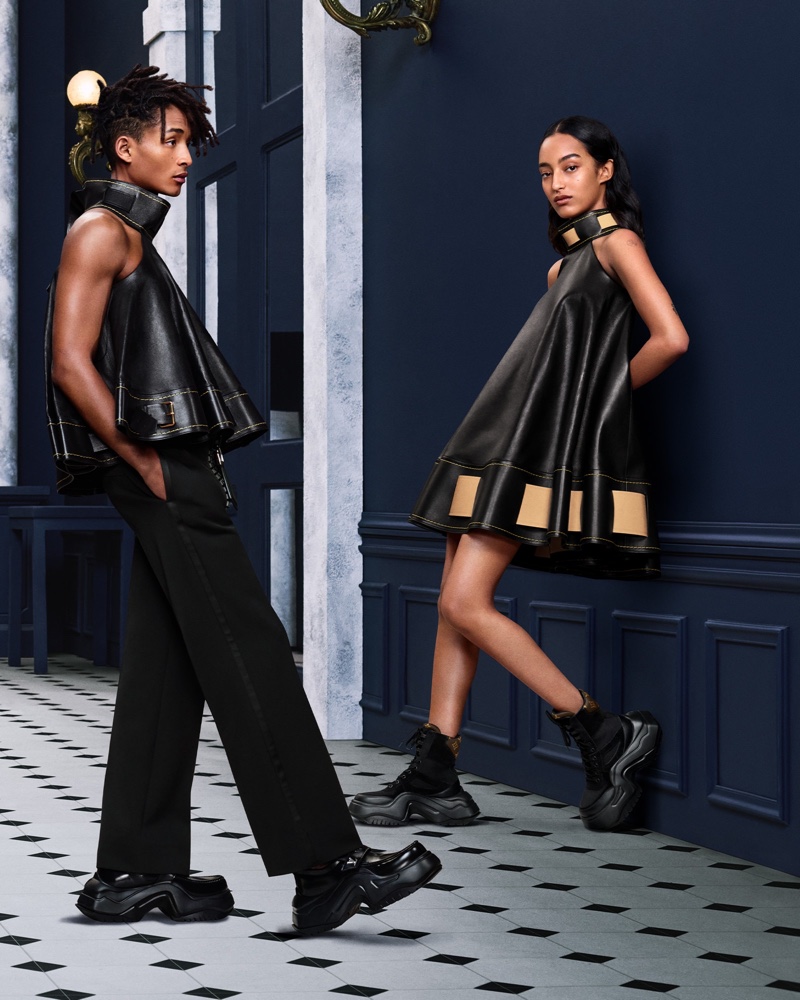 The innovative structured sole is a crucial feature of the platform sneaker. The Archlight 2.0 has evolved from its original 2018 predecessor, boasting new colorways and bold branding on the tongue for an even more futuristic feel.