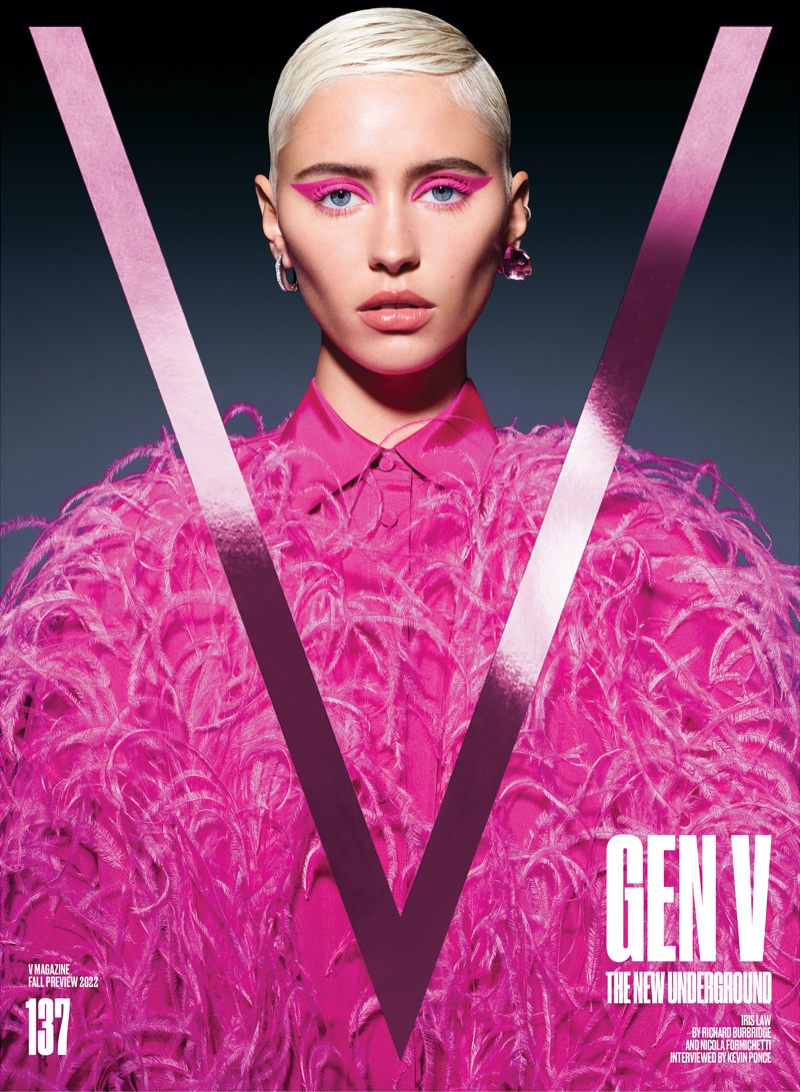 V Magazine thinks pink with the unveiling of its Fall Preview Issue #147, Gen V covers. Richard Burbridge's photographs feature stars from the worlds of fashion, music, and popular culture. Iris Law, Malika Louback, Charli XCX, Shygirl, Rina Sawayama, Eartheater, and Sky Ferreira are tapped for the cast.
Cover Shoot: V Magazine Fall Preview Issue #137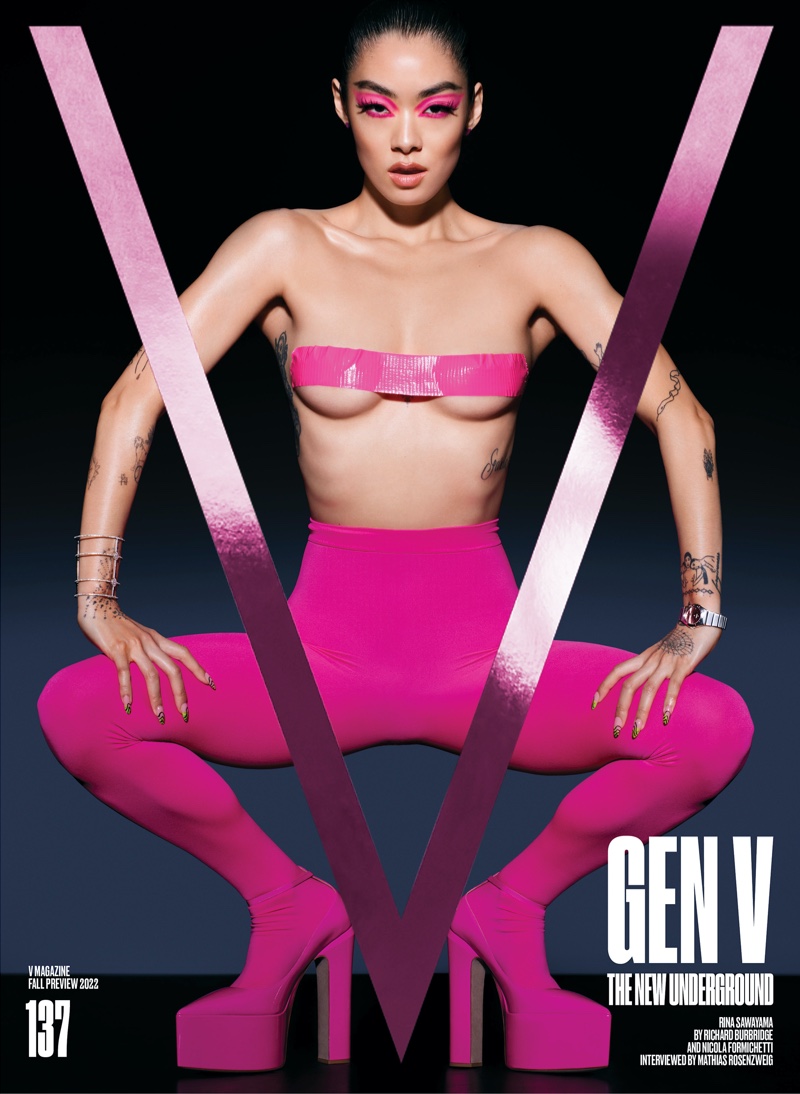 Fashion director Nicola Formichetti highlights prestigious brands such as Valentino, Chanel, CELINE Homme, and Swarovski for the fashion shoot. The color pink appears in various contexts throughout the photographs, including the talent's hair, makeup, accessories, and clothing. Stephan Gan worked on creative direction for the shoot with styling by Davey Sutton.
Related: Iris Law Hits the Beach in Versace La Vacant Swim 2022 Campaign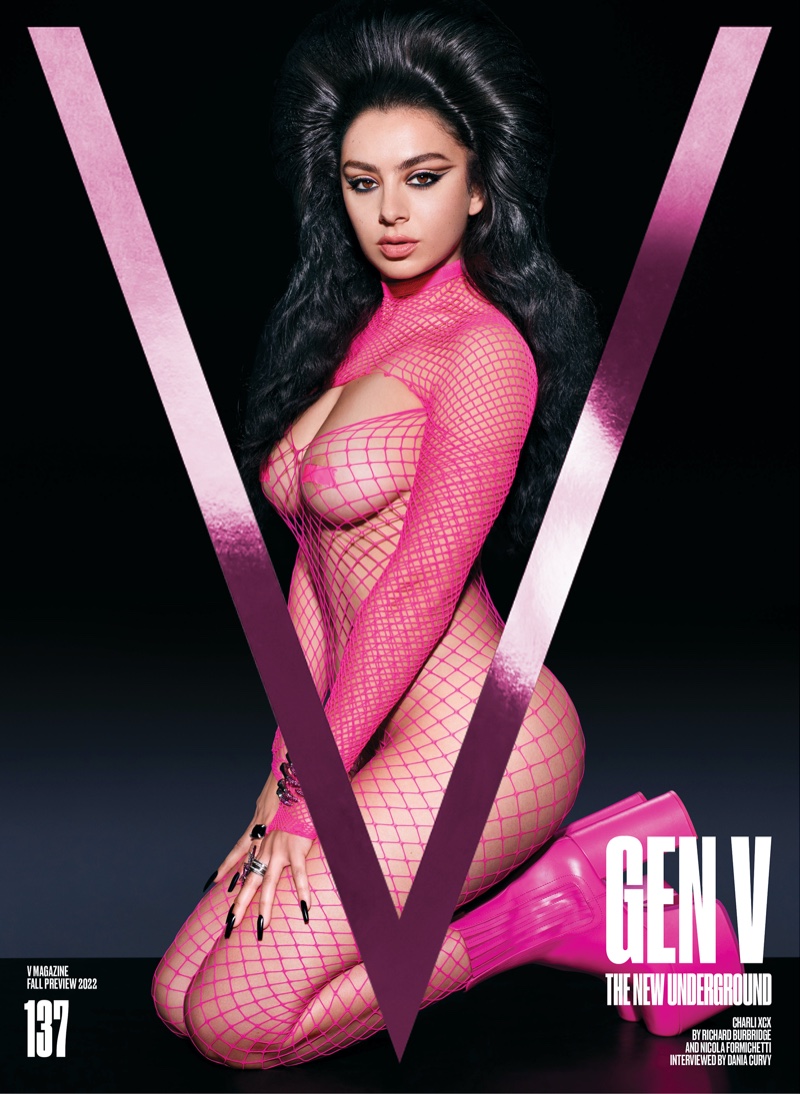 I used to just want to go-go-go all the time, and I've kind of built this infrastructure and ethos around me where that's encouraged. And it's great! But now that I'm happier as a person, and have found the love of my life, can appreciate that I've worked hard for what I have for many many years, I kinda just wanna slow down and take it all in.

Charli XCX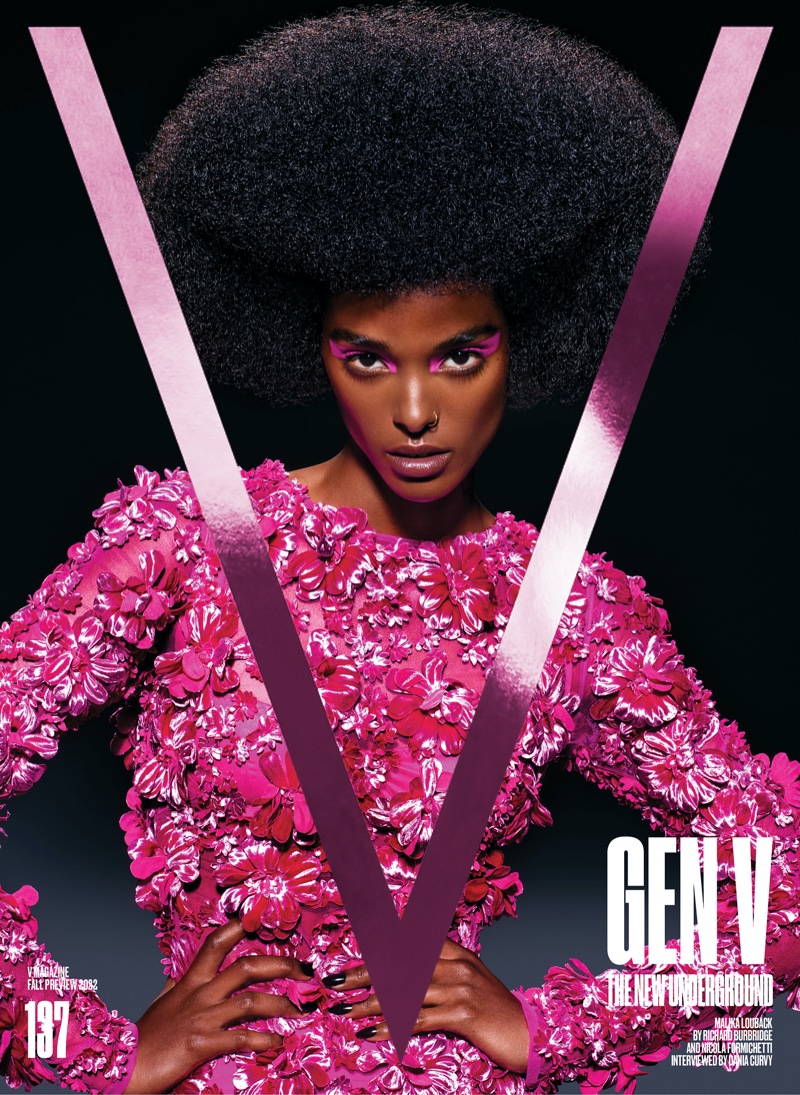 Raisa Flowers is in charge of the makeup, while Nicki Nelms and Ashley Stewart are responsible for the cast's hair. The Fall Preview issue of V Magazine is available for pre-order now at VMagazine.com.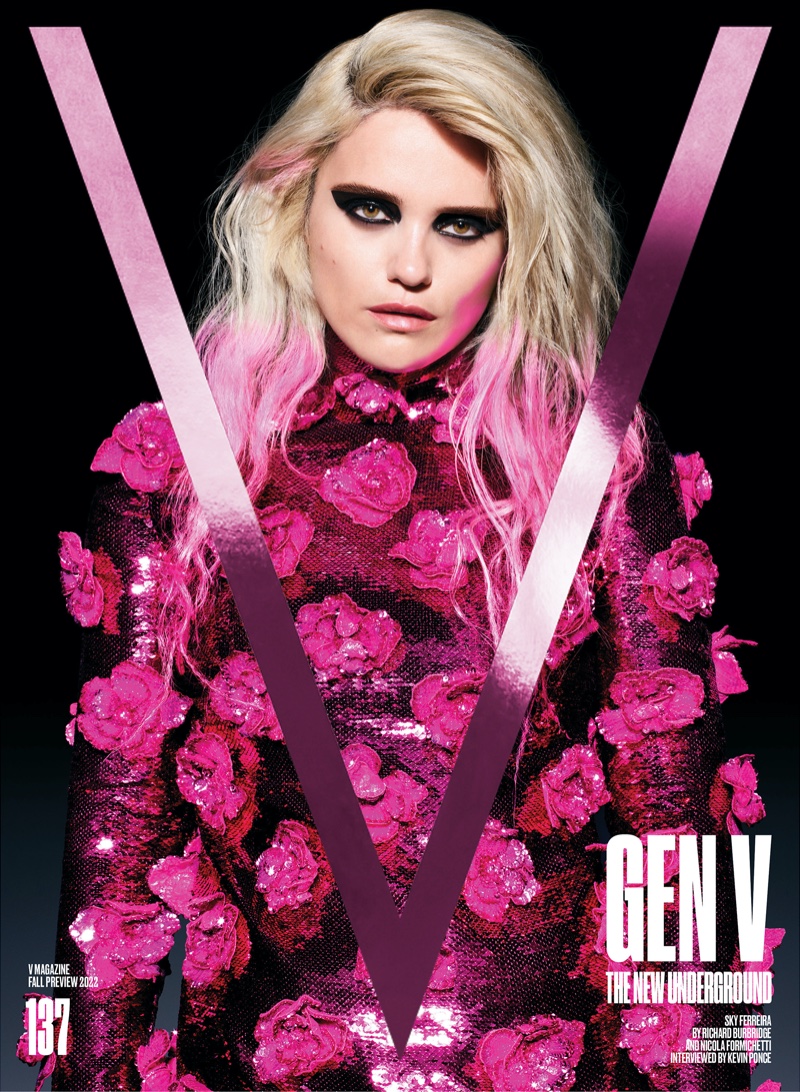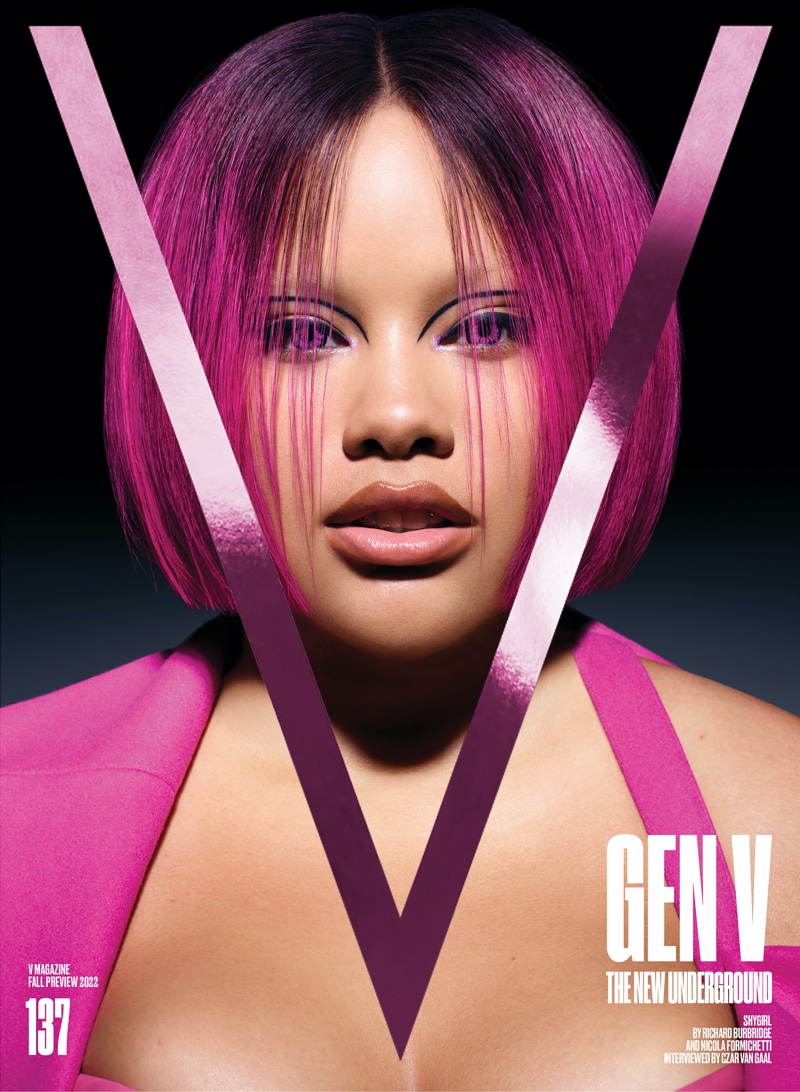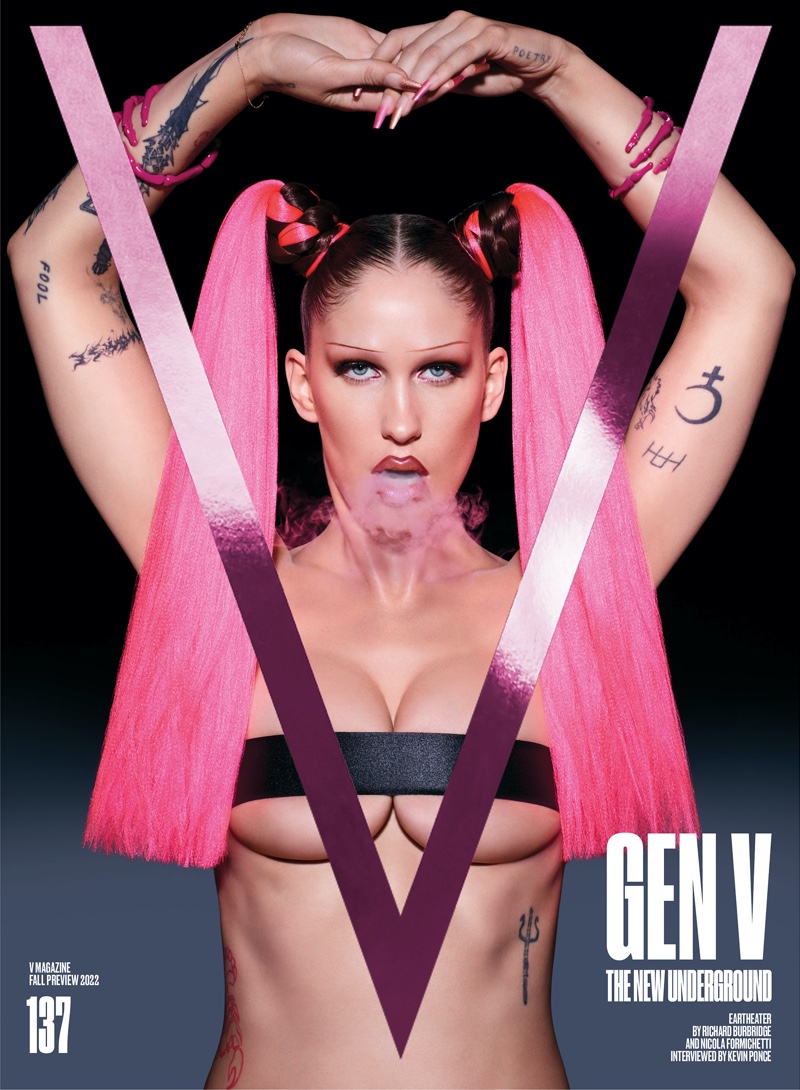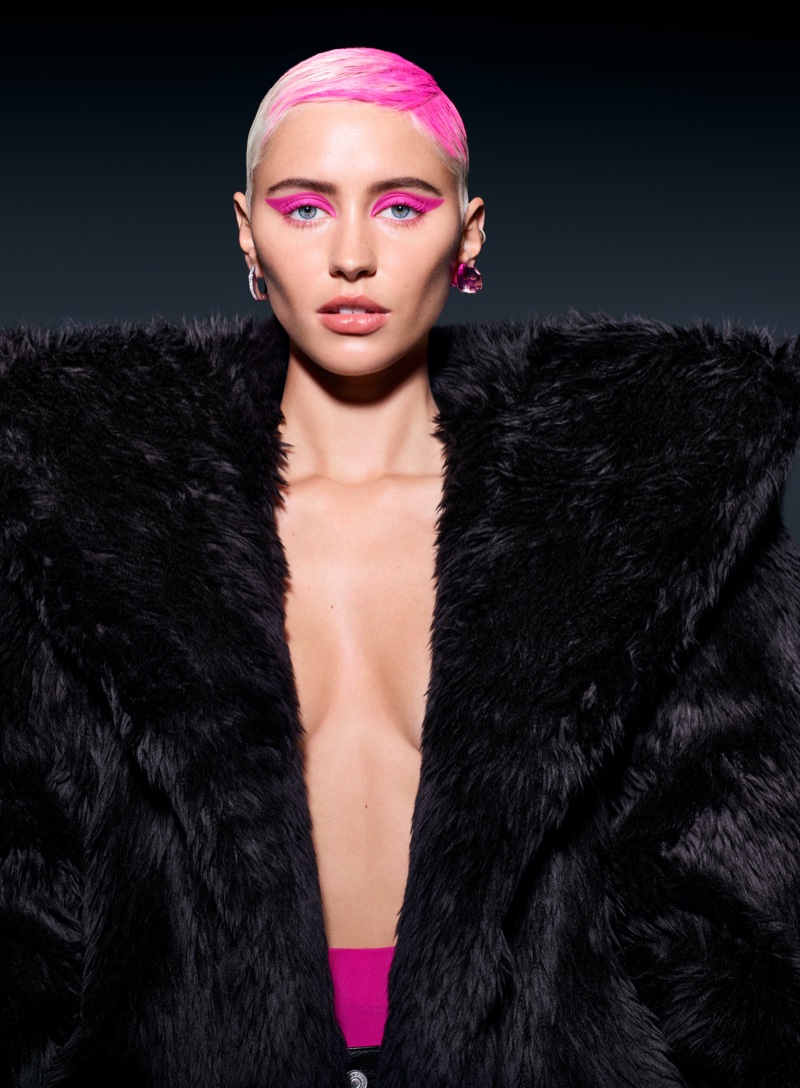 When I look back at my style, I think it represents a time in my life. I don't ever notice it changing until I look back, I always dress and style myself how I feel at the time and will always continue to experiment with my style.

Iris Law