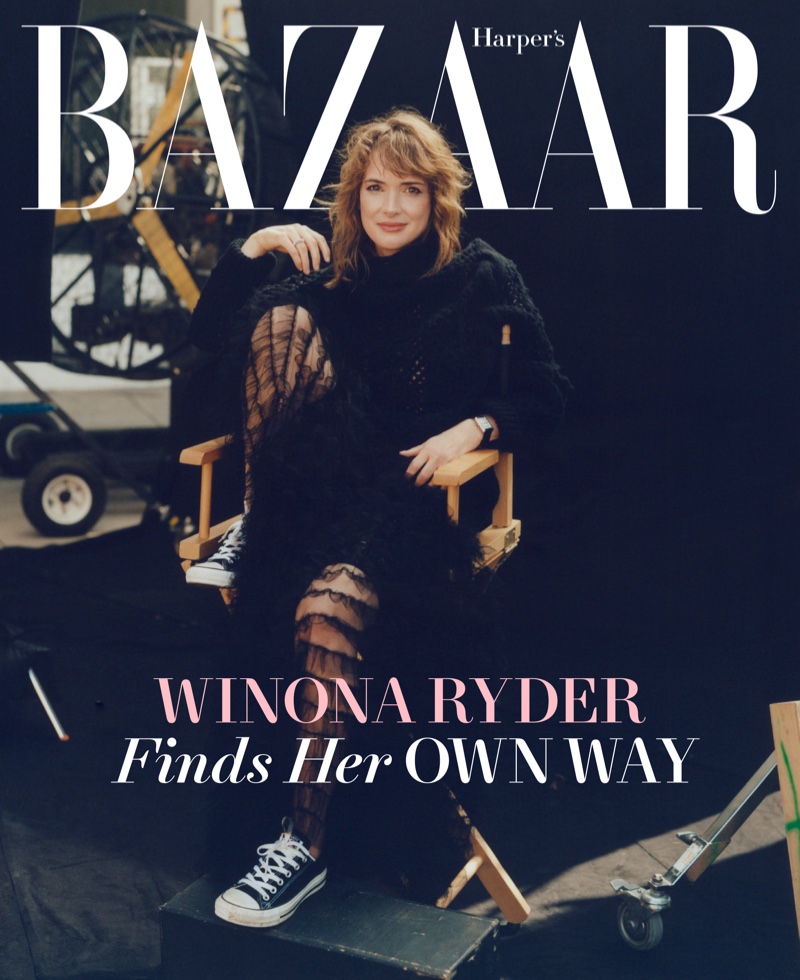 Wearing all black, actress Winona Ryder graces the July 2022 digital cover of Harper's Bazaar US. She wears a look featuring Converse sneakers and Cartier jewelry while wearing a tulle skirt, shorts, and a sweater by Dior. The Stranger Things star poses for photographs taken by Dan Martensen while on set wearing stylish outfits.
Digital Cover Shoot: Winona Ryder for Harper's Bazaar US July 2022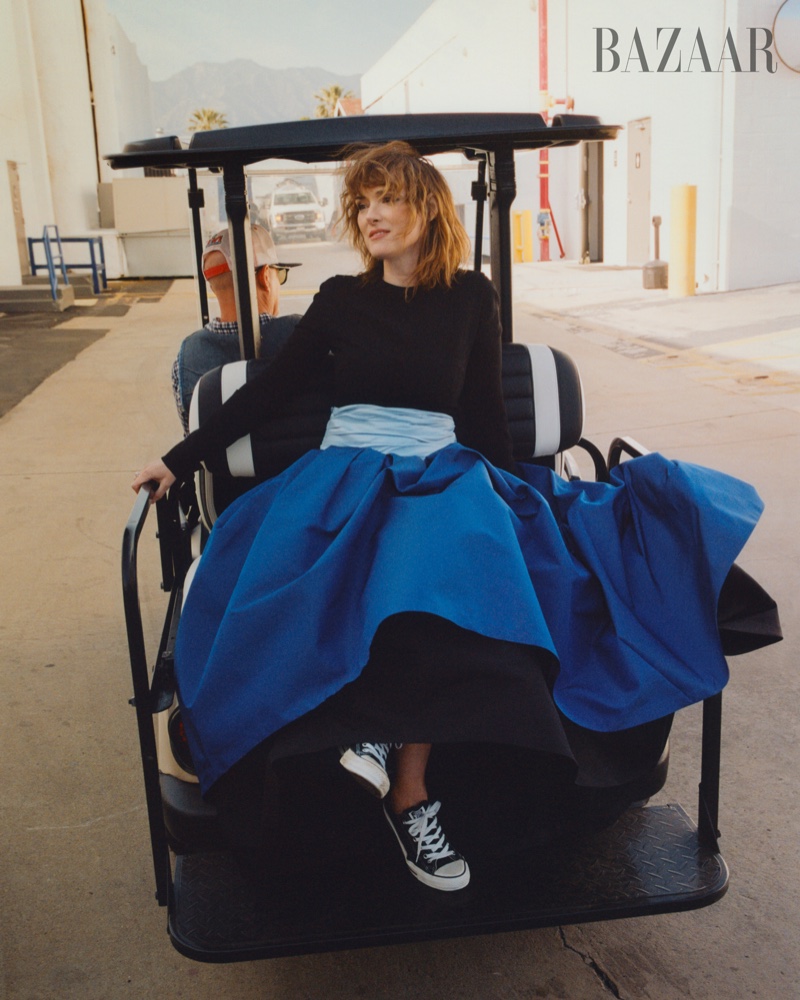 Show-stopping dresses, chic suit jackets, and laid-back t-shirts are highlighted in this photoshoot by stylist Caroline Newell. The photographs feature a number of notable designs, including those created by Simone Rocha, Lanvin, and The Row, amongst others.
Related: Winona Ryder Inspires in Marc Jacobs J Marc Bag Campaign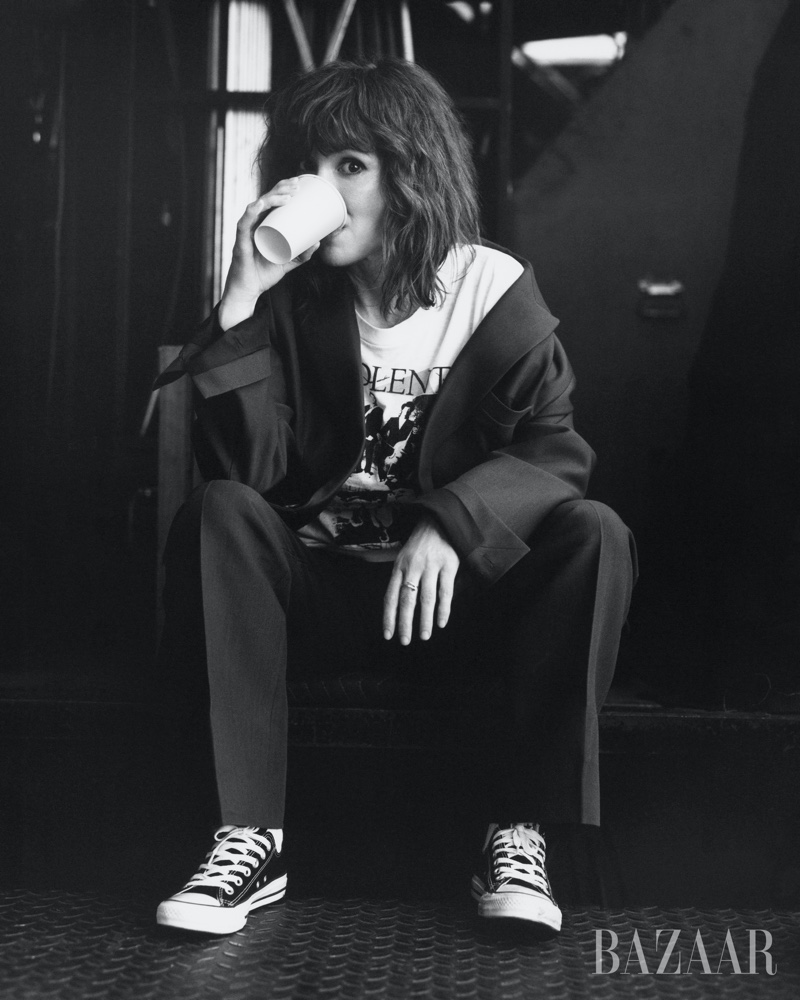 When it comes to beauty, hairstylist Edward Lampley works on her tousled tresses. Meanwhile, Maki Ryoke does her makeup, and Olivia de Montagnac takes care of her manicure and pedicure. She discusses the pressures of being a young movie star, tabloid culture in the early 2000s, her advice to her younger co-stars on Stranger Things, and more in her interview.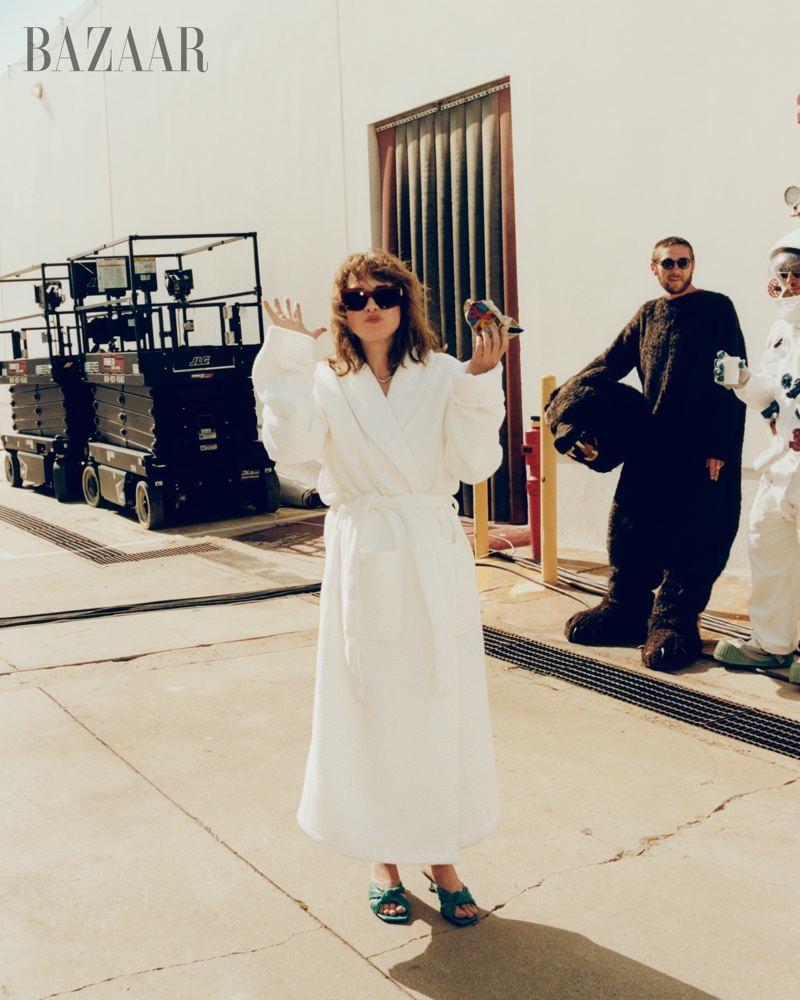 Winona On Advice to Her Younger Stranger Things Co-Stars:
"I want the kids to understand, this does not happen," she says of being on a show so zeitgeisty that people are clamoring for your attention. "This is really unusual. And I'm always telling them, 'The work is the reward!' Because when I was that age, it was so hard to enjoy the fruits of my labor."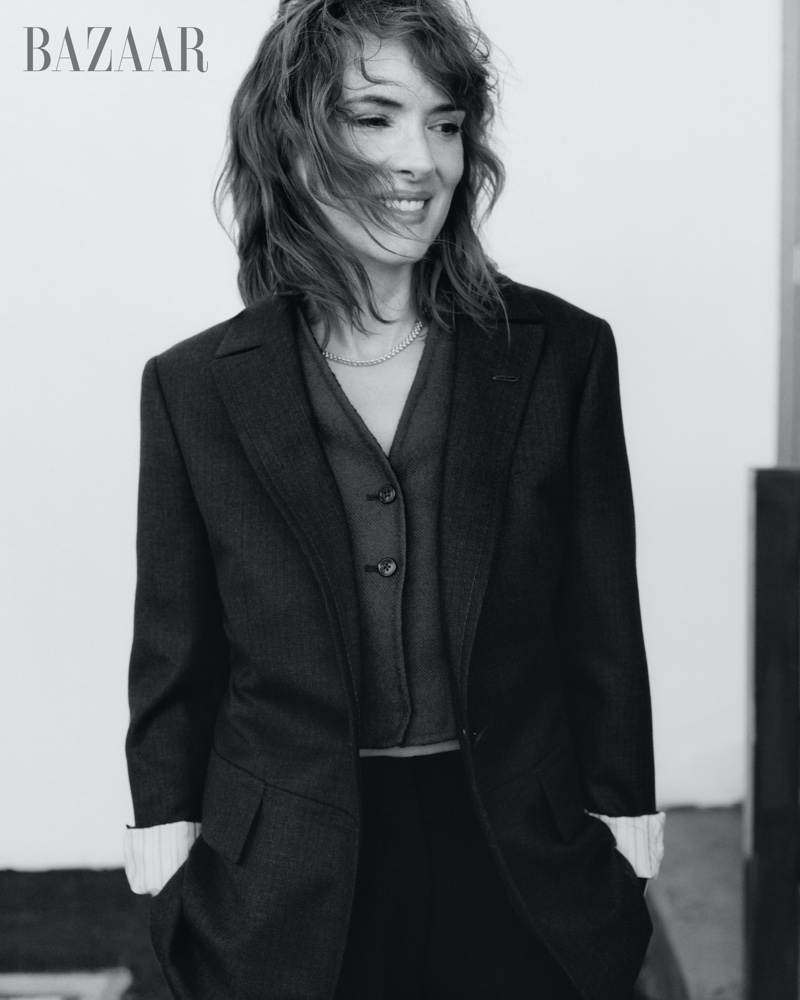 Winona on Early 2000s Tabloid Culture:
"I definitely retreated," Ryder explains. "I was in San Francisco. But I also wasn't getting offers. I think it was a very mutual break." "It's so interesting when you look at the early aughts," she says. "It was a kind of cruel time. There was a lot of meanness out there…. And then I remember coming back to L.A. and—it was a rough time. And I didn't know if that part of my life was over."