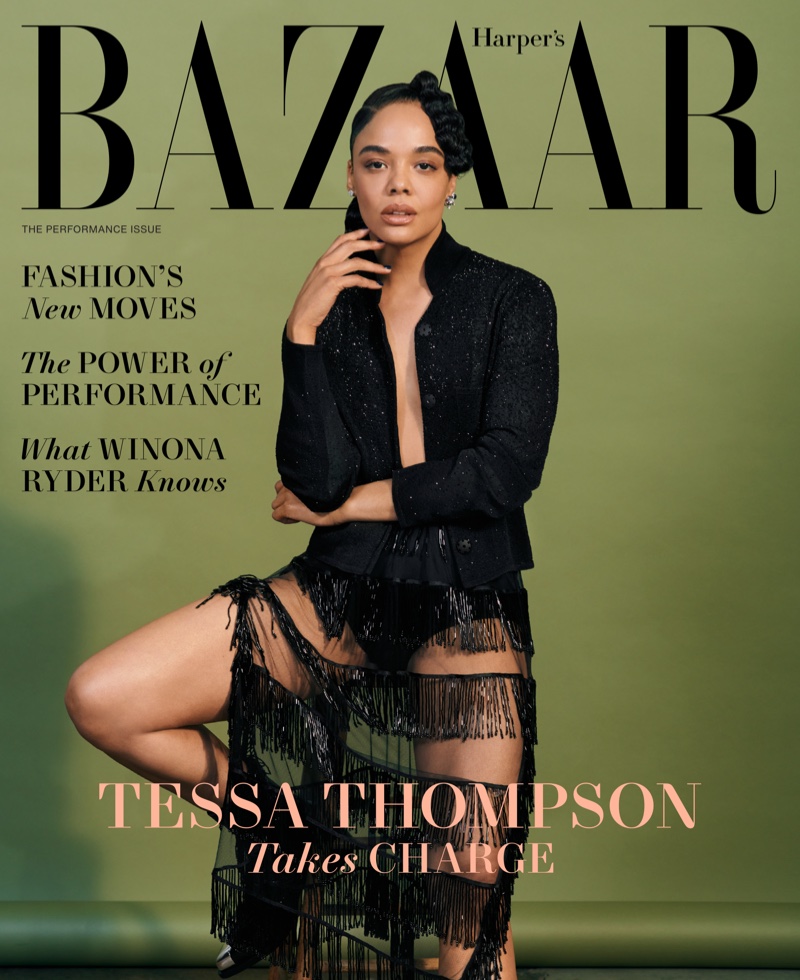 Tessa Thompson shines on the cover of the August 2022 issue of Harper's Bazaar US. The star of Thor: Love and Thunder is photographed by Collier Schorr while wearing a shimmering Giorgio Armani blouse and skirt, Commando briefs, Bulgari jewelry, and Alexander McQueen boots.
Cover Shoot: Tessa Thompson for Harper's Bazaar US August 2022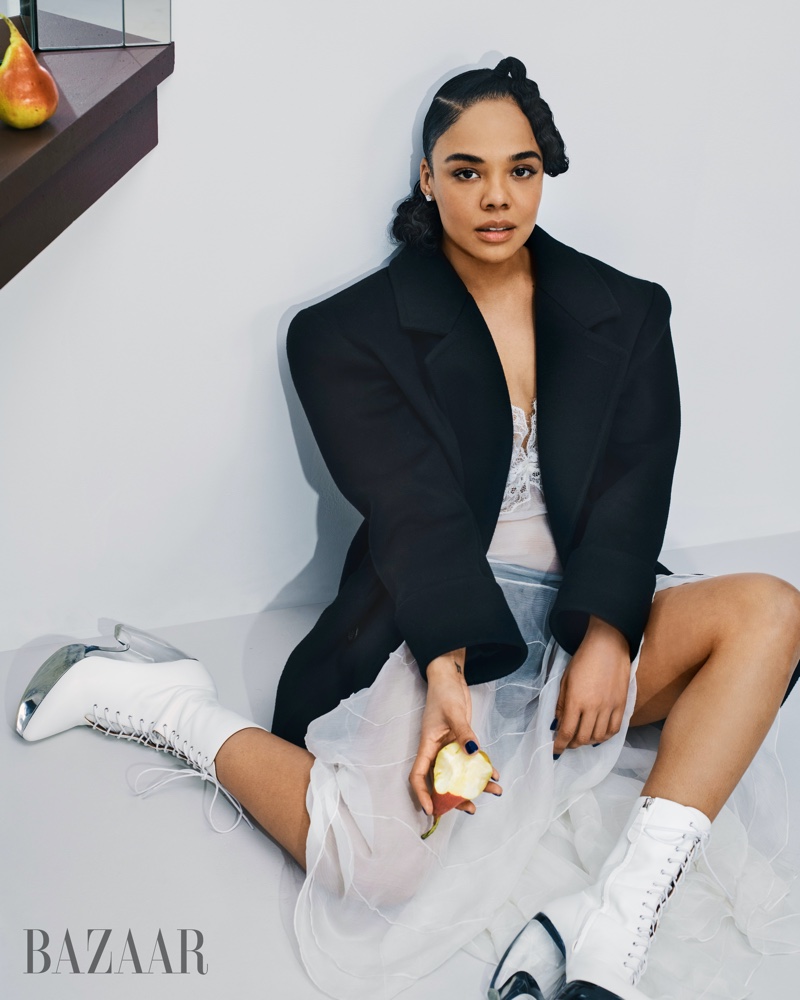 The actress flaunts the newest offerings from fall collections in the accompanying images. Tessa Thompson flaunts ruffled dresses, killer boots, and tailored jackets in these photos, which Samira Nasr styled. The star shows off high-end labels such as Fendi, Prada, Saint Laurent, and Dior in the photoshoot.
Related: Tessa Thompson is the New Face of Armani Beauty (Photos)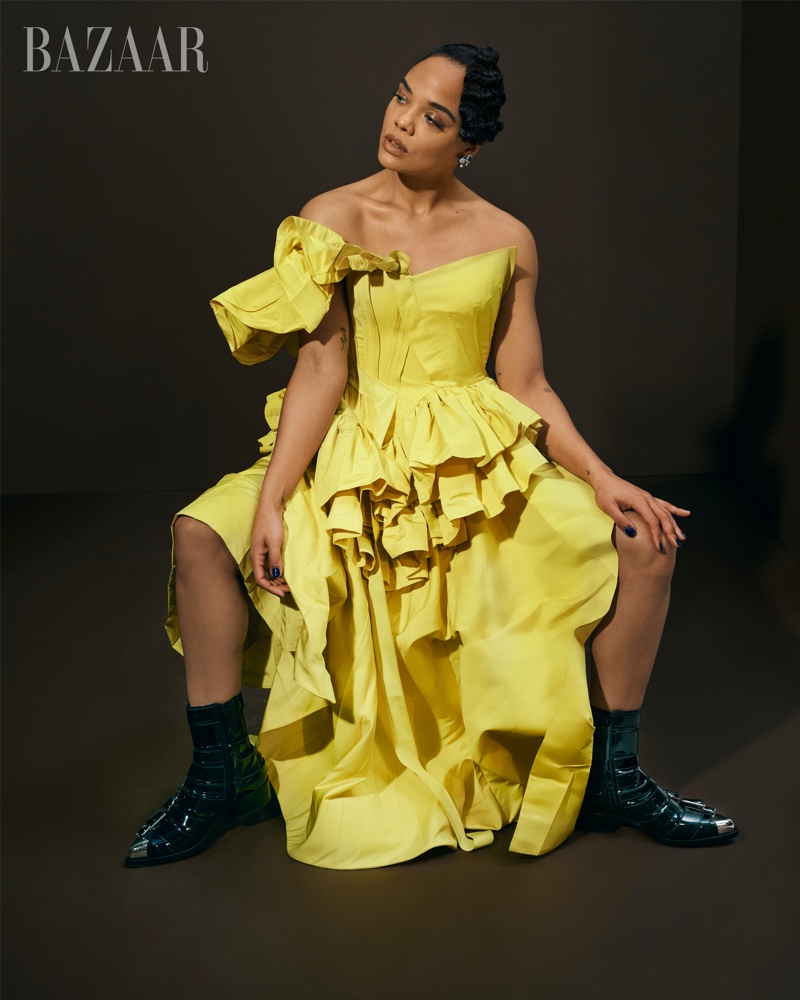 Tessa on returning to Thor: Love and Thunder after the height of the pandemic:
"That was something that was really perfect to explore post spending a year of being like, 'What am I when I'm not working? Do I exist?'" She's not, she says, that "kind of actor who was so immersed in character that they only had eyes for their particular contribution." Rather, "I come onto a set and I'm seeing everything."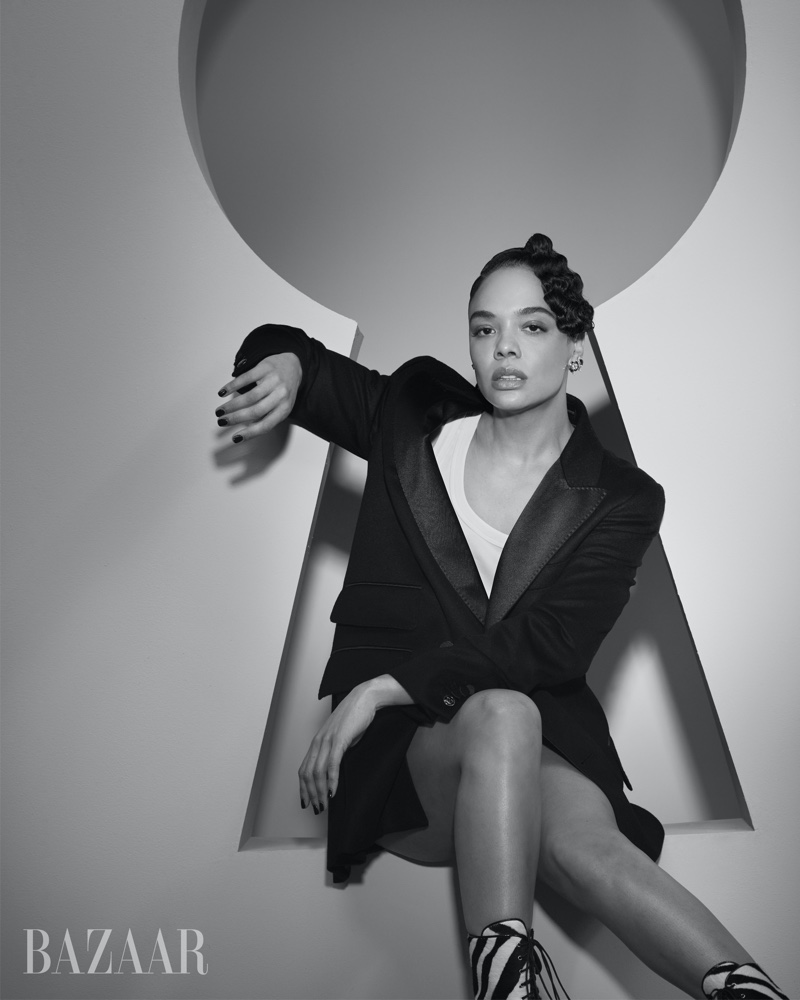 Lacy Redway, a hairstylist, creates a sculpted updo for the star, while Romy Soleimani, a makeup artist, and Gina Edwards, a manicurist, complete her glam look. Tessa Thompson discusses the red carpet, the newest Thor movie, and the 2021 film Passing being snubbed by the Oscars in the interview. The August issue of Harper's Bazaar hits newsstands on July 26th.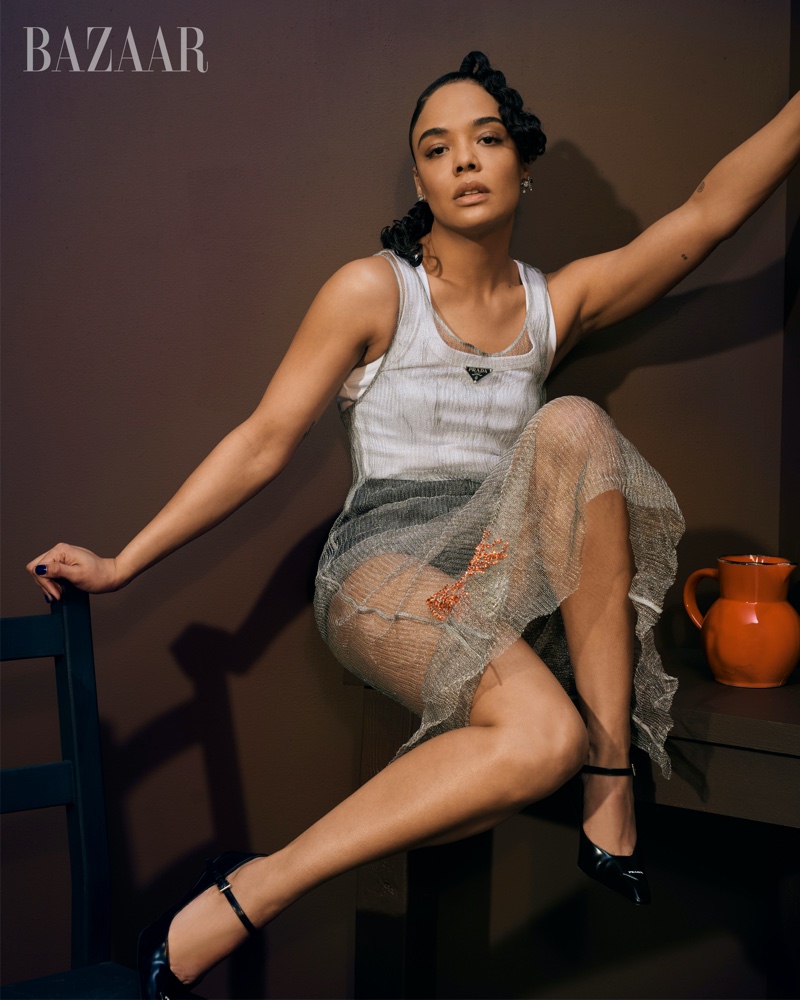 Tessa on red carpet glamour:
"I always see the red carpet as [creating] a character," she says. What she wears—a starbursting trail of bubblegum tulle by Carolina Herrera at this year's Met, a sculpted hooded jacket over bike shorts from Schiaparelli's latest haute couture collection to the Vanity Fair Oscars after-party— depends on the nature of the event. "It's always a costume to me."