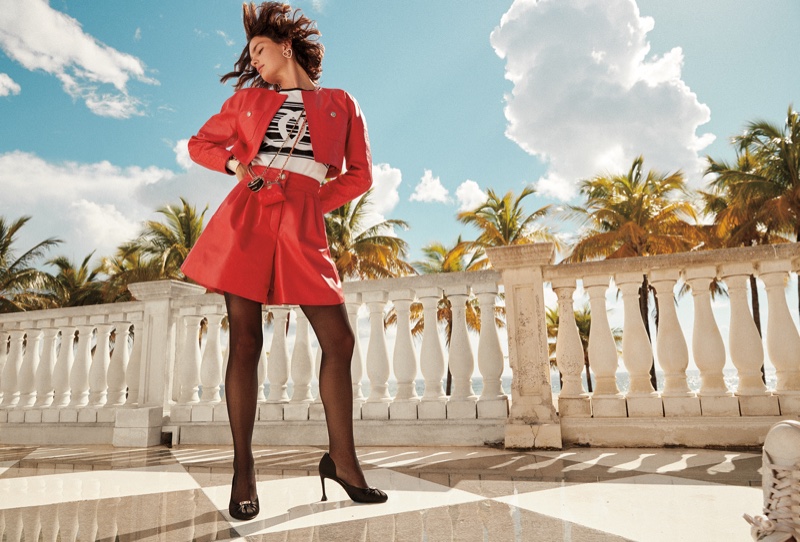 Photographed by David Roemer (Atelier Management), retailer Neiman Marcus unveils a fashion shoot that captures the dreamy and playful spirit of Chanel's Cruise 2023 collection. Model Delfina Morbelli stuns in the sun wearing bright tweed looks, sleek shorts, and must-have bags from the luxury French fashion house.
Neiman Marcus x Chanel Cruise 2023 Catalog by David Roemer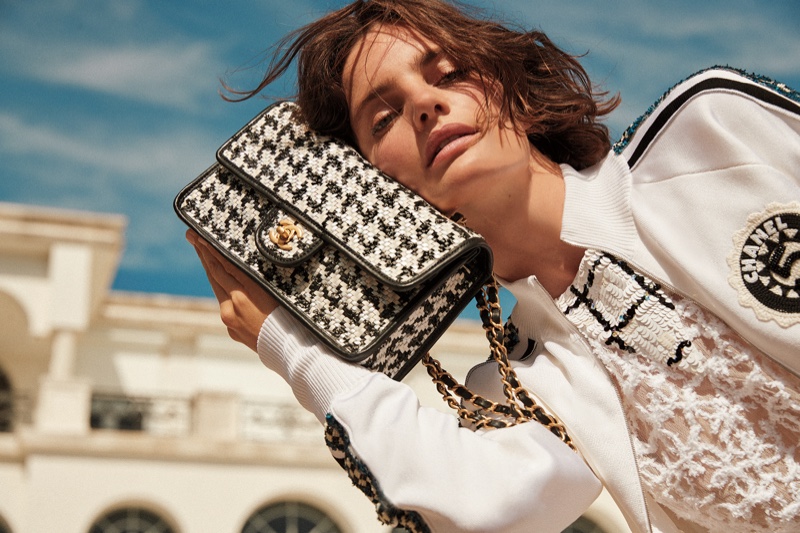 The styling by Isabel Dupre makes each ensemble look even more sensational, bringing out the best in each piece. Wavy hair by Gianluca Mandelli and warm, sun-kissed makeup by Tina Echeverri add the perfect finishing touches, making this photoshoot the ideal inspiration for warm weather.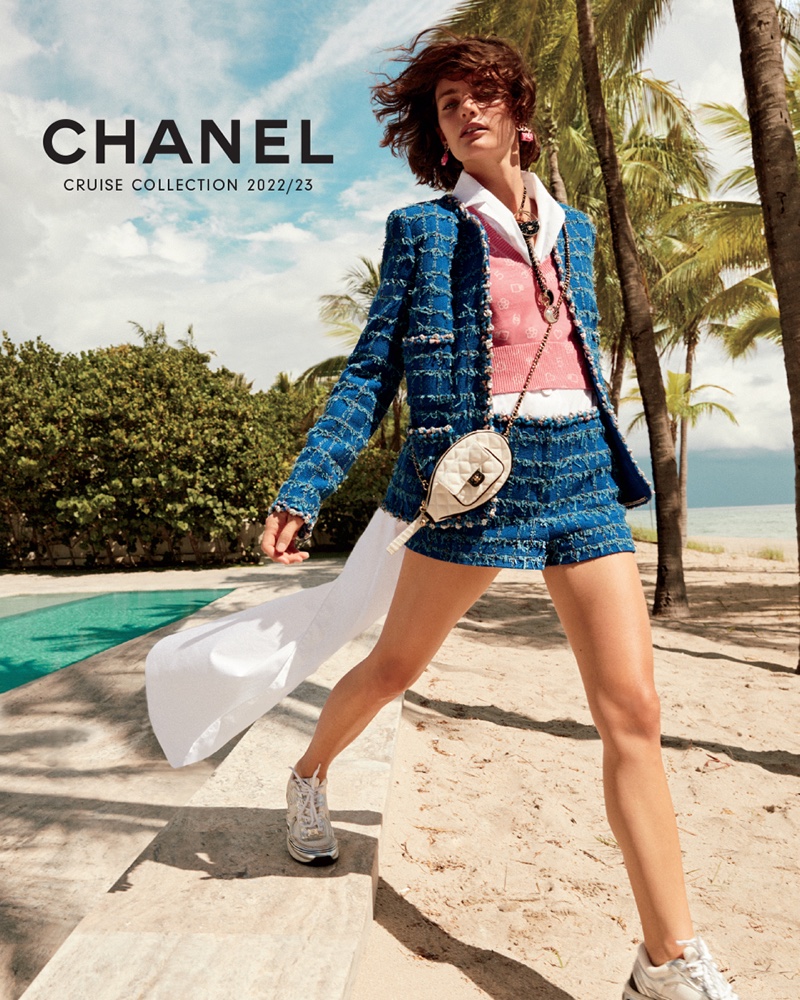 The images of Delfina wearing these elegant designs from Chanel feature a color palette that is tres chic with shades of red, white, and blue. In addition, remember to see the Chanel cruise 2023 campaign captured in Monaco, as well as Delfina Morbelli posing for a recent issue of ELLE Germany.