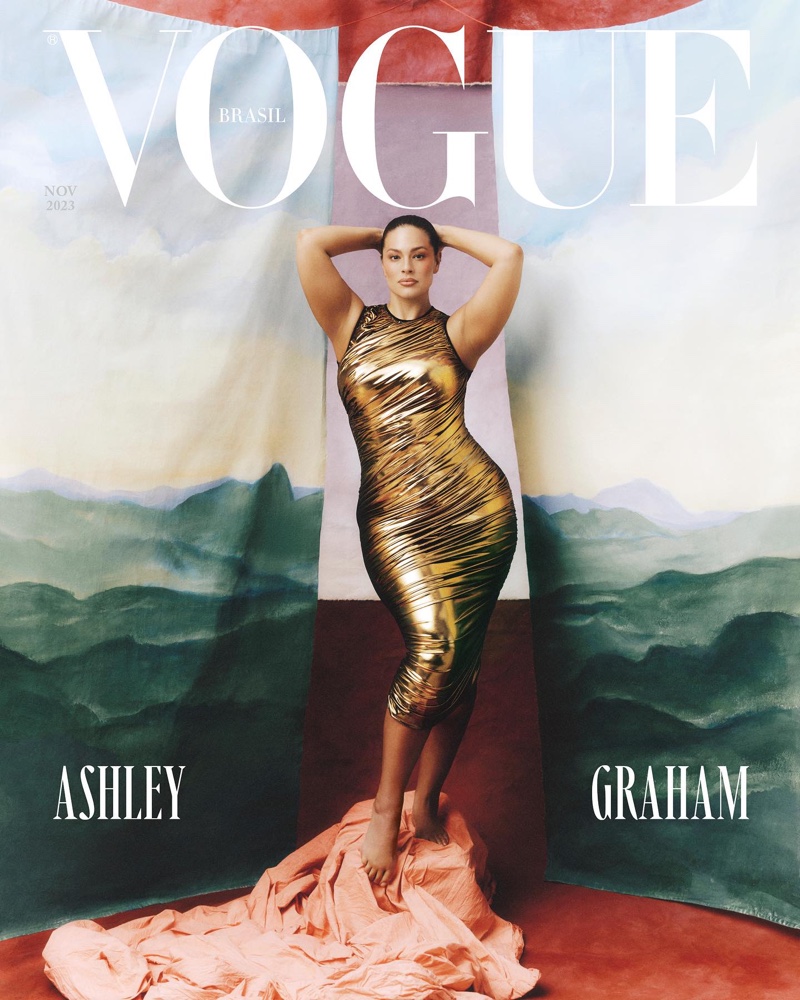 The November 2023 cover of Vogue Brazil has been graced by the radiant Ashley Graham, who elevates the glamour quotient to new heights. In a stunning display captured by the MAR+VIN, Graham showcases her versatility as a modeling icon through two distinct looks.
The first cover is a celebration of her figure, featuring the curve model in a shimmering gold Dolce & Gabbana dress that hugs her curves like a second skin. The backdrop is a cascade of draped material, reminiscent of an artist's sanctuary, setting a dramatic stage for Graham's striking pose.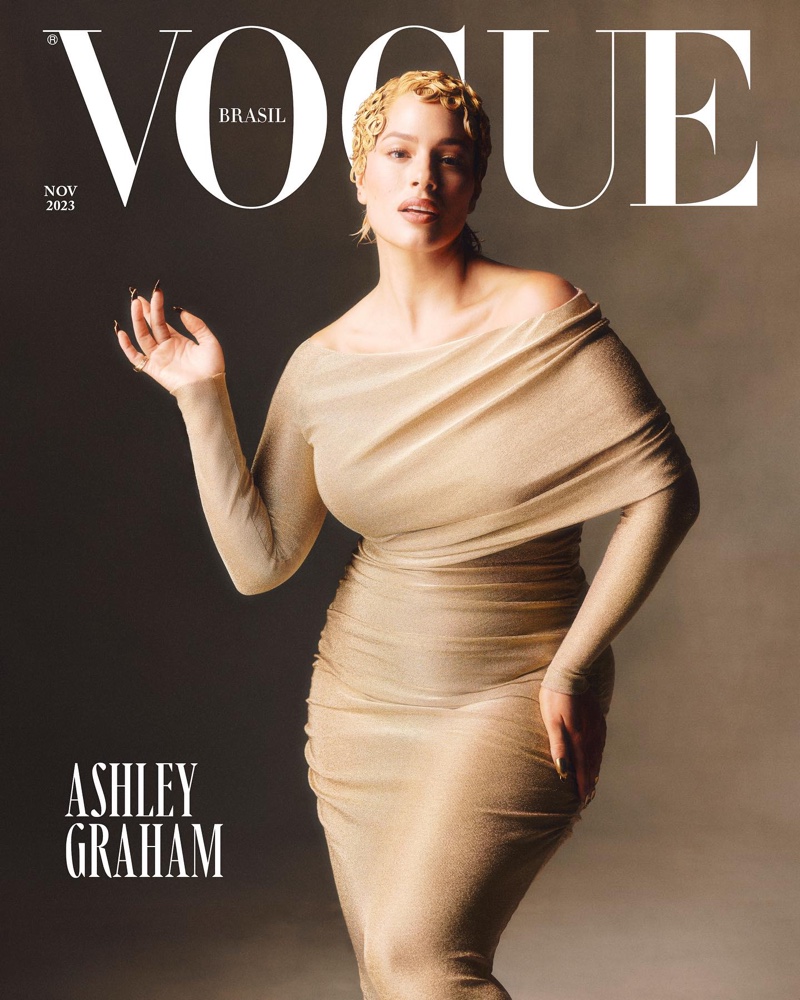 Transitioning to the second cover, Graham continues to dazzle in another Dolce & Gabbana creation that boasts a captivating luster. Her hair, styled in short, golden curls, pays homage to a bygone era, marrying the retro with the contemporary.
The creative force behind her looks is stylist Rita Lazzarotti, with hair and makeup artist Silvio Giorgio bringing the vision to life. Prior to this editorial triumph, Graham was seen at the much-talked-about Rabanne H&M launch, donning a leopard print ensemble from the high-profile partnership.
Graham's ability to seamlessly transition between high-street trends and luxury fashion, all while championing body positivity, makes her a muse for designers and an inspiration for women globally.
Ashley discusses with the magazine her commitment to boosting women's confidence across all sizes. The latest issue of Vogue Brazil hits newsstands on November 8th.