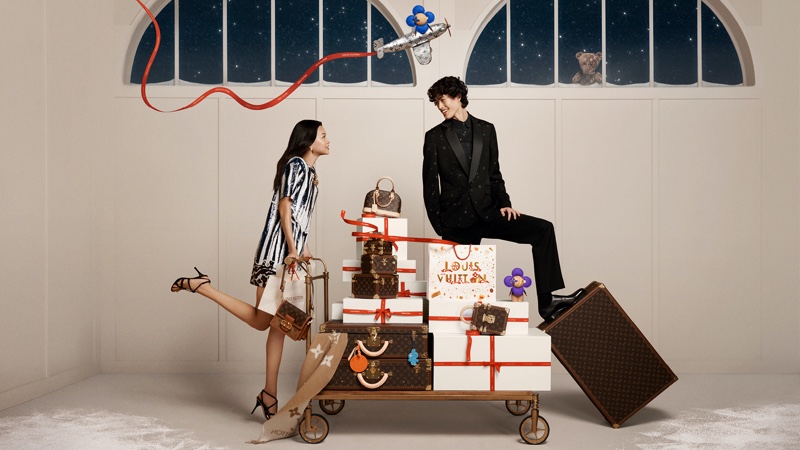 As the festive season approaches, Louis Vuitton launches the first chapter of its Holiday 2023 campaign, captured by photographer Oliver Hadlee Pearch. Showcasing a captivating blend of tradition and modernity, the advertisements feature models Mika Schneider, Valentina Castro, Aivita Mūze, and Mathieu Simoneau.
It puts a spotlight on the designer brand's hallmark monogram luggage, sleek handbags, and intricately printed scarves. Alongside charming visuals of gift boxes adorned with red ribbons, these items evoke a sense of timeless elegance and celebration.
Louis Vuitton Holiday 2023 Campaign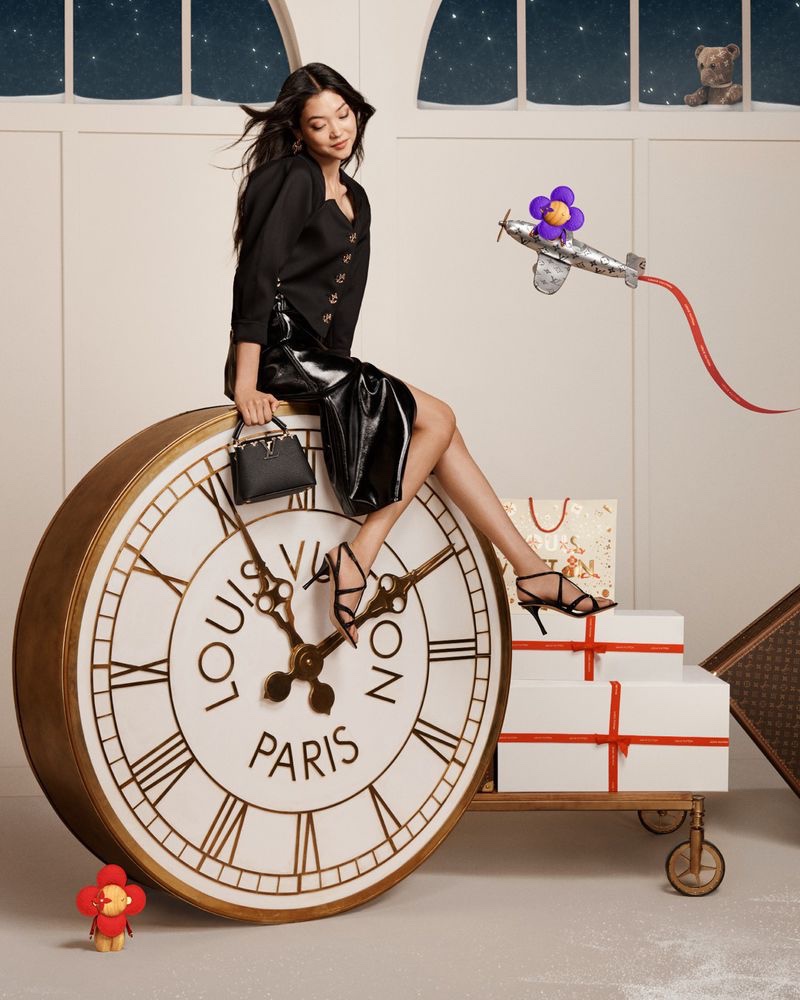 Following LV's winter iteration of Horizons Never End and its Baroque-infused cruise 2024 collection, this campaign continues to intertwine the brand's legacy with contemporary fashion narratives.
The festive attire has a color palette of black and white for a chic spin on the season. In a delightful turn, the maison introduces its iconic mascot, Vivienne, and her playful companion, Teddy, in the Louis Vuitton holiday 2023 campaign.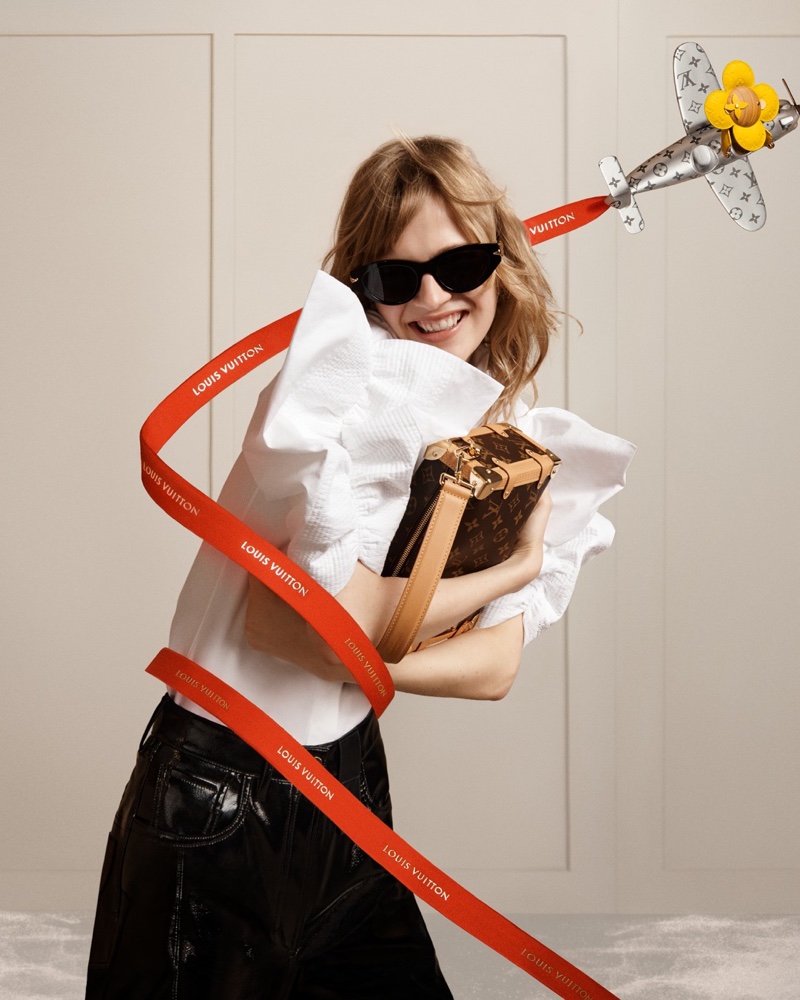 Their magical journey is a creative exploration through four inspiring gift selections. This narrative approach adds a touch of whimsy and fantasy to Louis Vuitton's prestigious image, inviting audiences to delve into a world where fashion meets fairy tales.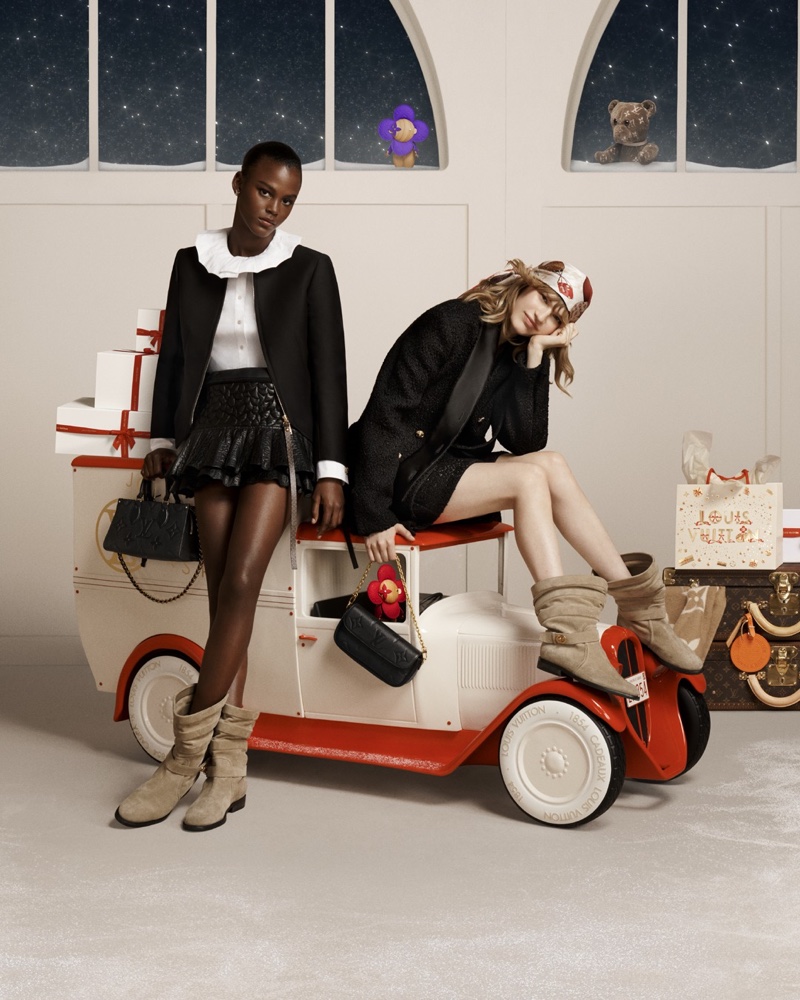 The latest gift selection features an array of signature women's bags and leather goods, each piece reflecting the brand's rich heritage and expert craftsmanship. This selection, highlighted under the festive lights, is a testament to Louis Vuitton's unwavering commitment to quality and style.