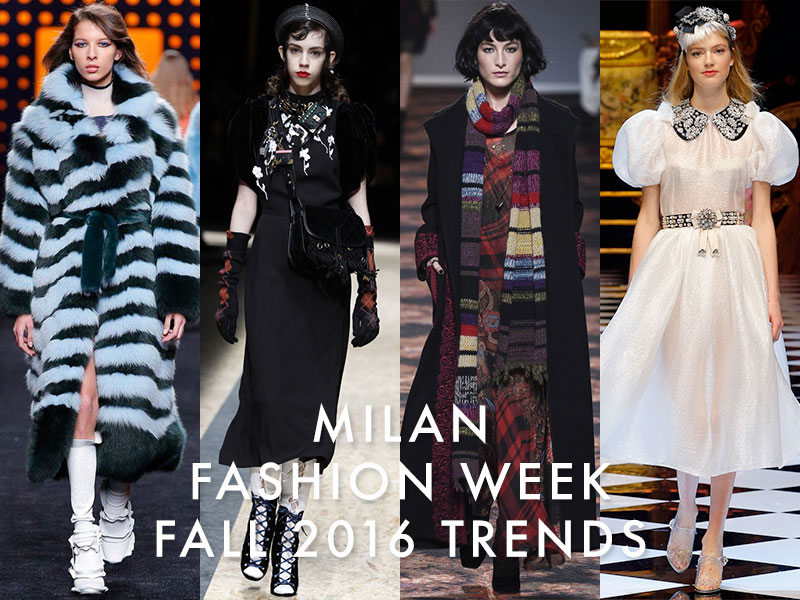 Surveying the shows at Milan Fashion Week fall-winter 2016, it was clear that four trends stood out from the six days of shows. Italian fashion brands including Prada, Dolce & Gabbana, Fendi and more led the pack when it came to standout styles. From fur stripes to puffy sleeves, take a look at the major trends from Milan Fashion Week below.
Furry Stripes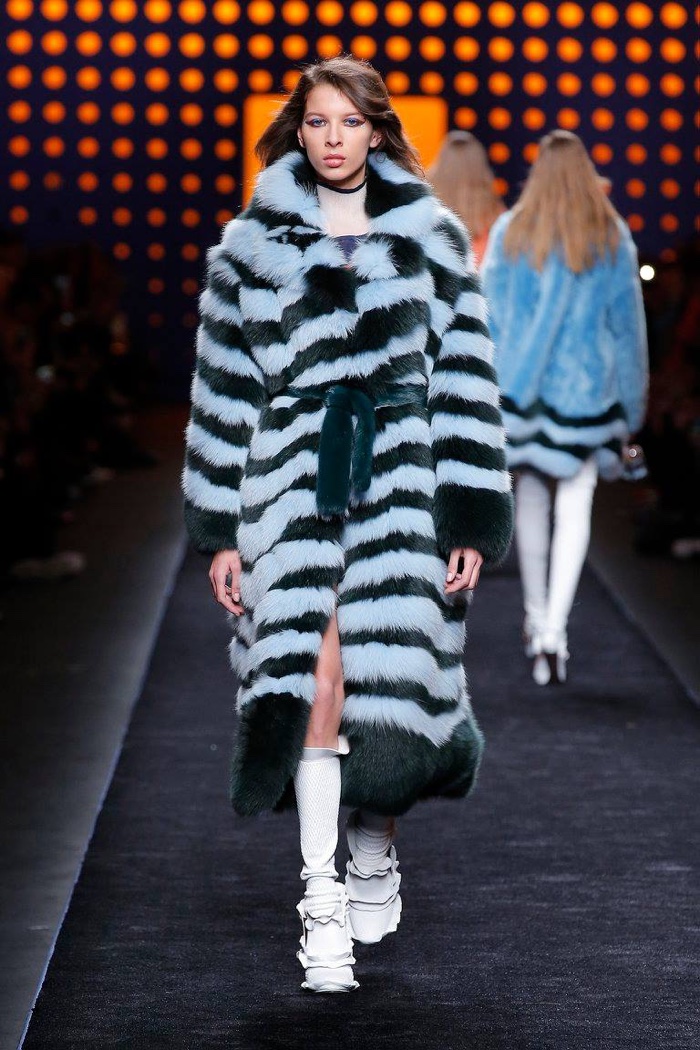 Colorful fur was already a standout trend in New York, but at Milan Fashion Week, fall 2016 saw the fur trend taken up another notch. Designers used bold stripes stripes–vertical, horizontal and even wavy to add another dimension to cold weather dressing. At Fendi, Karl Lagerfeld and Silvia Venturini Fendi created vibrant striped furs on coats and even accessories.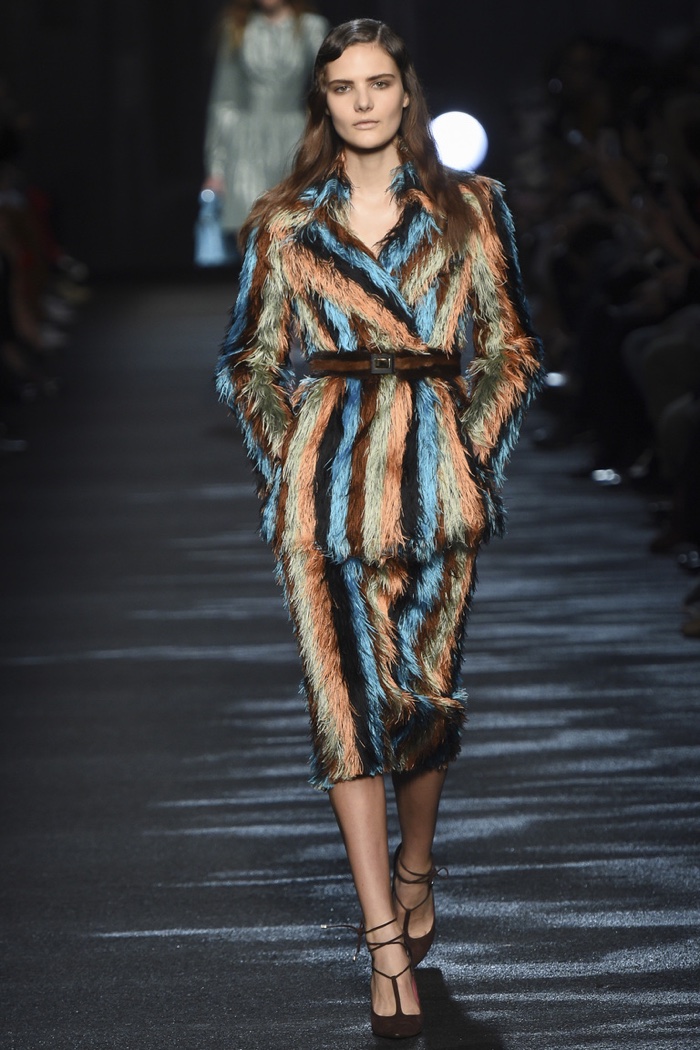 Furry Stripes–For Blumarine's fall 2016 show, ladylike elegance was key with 40s inspired silhouettes belted at the waist. Striped fur pieces added a touch of whimsy to the collection.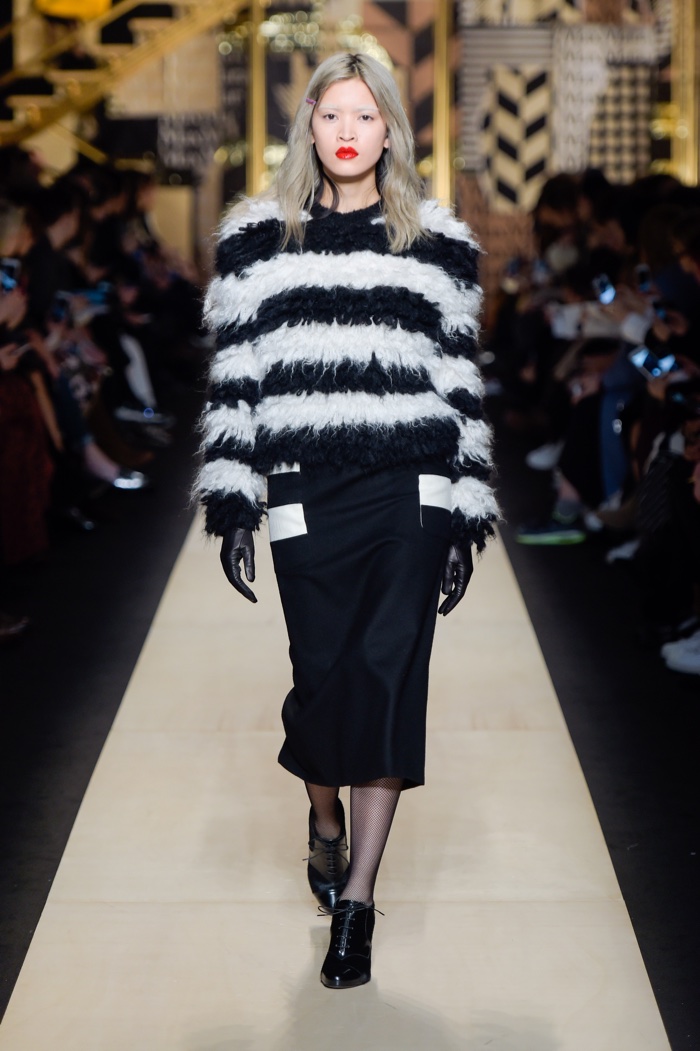 Furry Stripes–For Max Mara's fall-winter 2016 show, the Italian label focused on looks inspired by creative Berlin women in the 1930s. Paired with leather gloves, shaggy alpaca pieces with stripes hit the runway.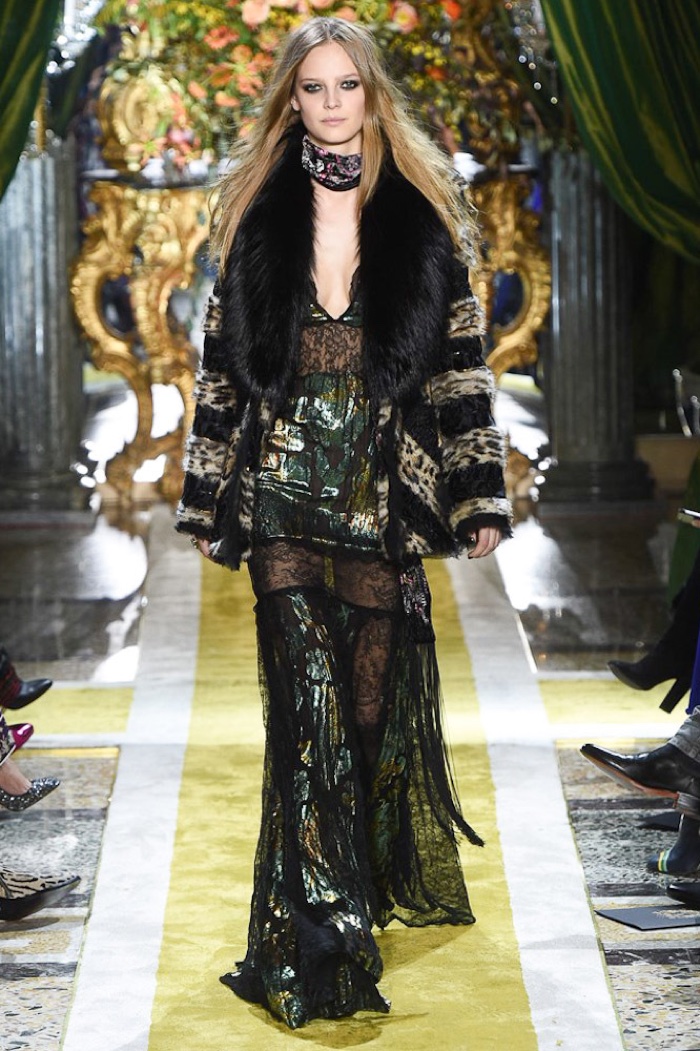 Furry Stripes–Presenting his sophomore runway collection for Roberto Cavalli, creative director Peter Dundas turned up the glam with a 1970s inspired outing. Plenty of fur hit the catwalk including this striped coat with spots.
Puffy Sleeves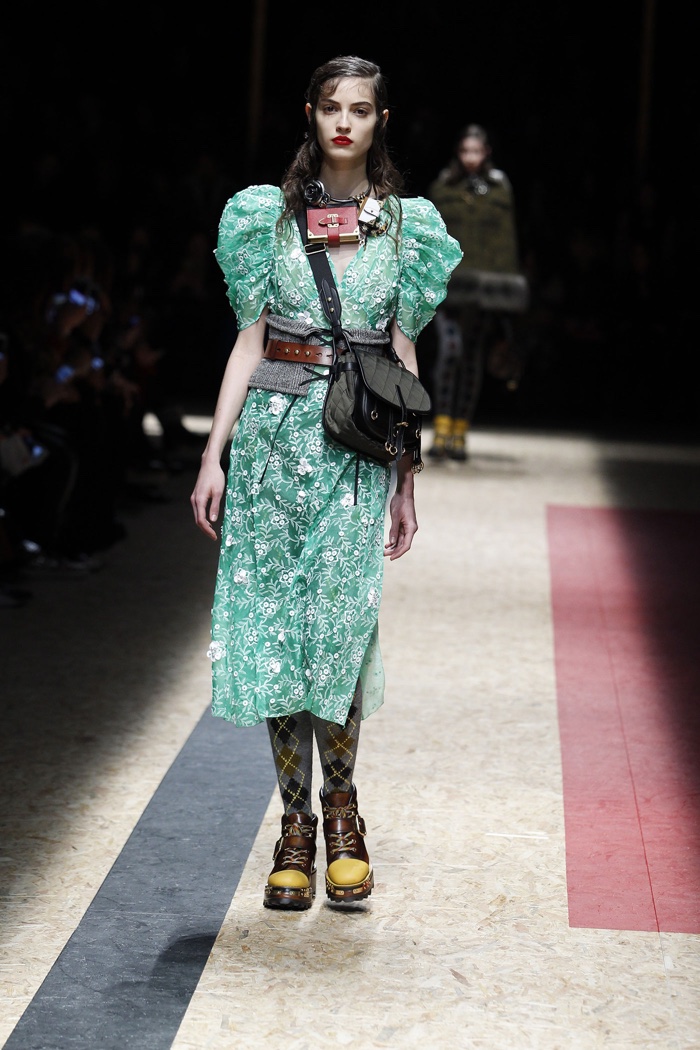 Another trend Milanese designers embraced for fall 2016 were exaggerated sleeves–puffy to be exact. From long, Victorian inspired sleeves to Renaissance era, leg of mutton styles, bold sleeves were all the rage. Miuccia Prada created an outing inspired by explorers where messenger bags where paired with puffed up shoulders for a unique look.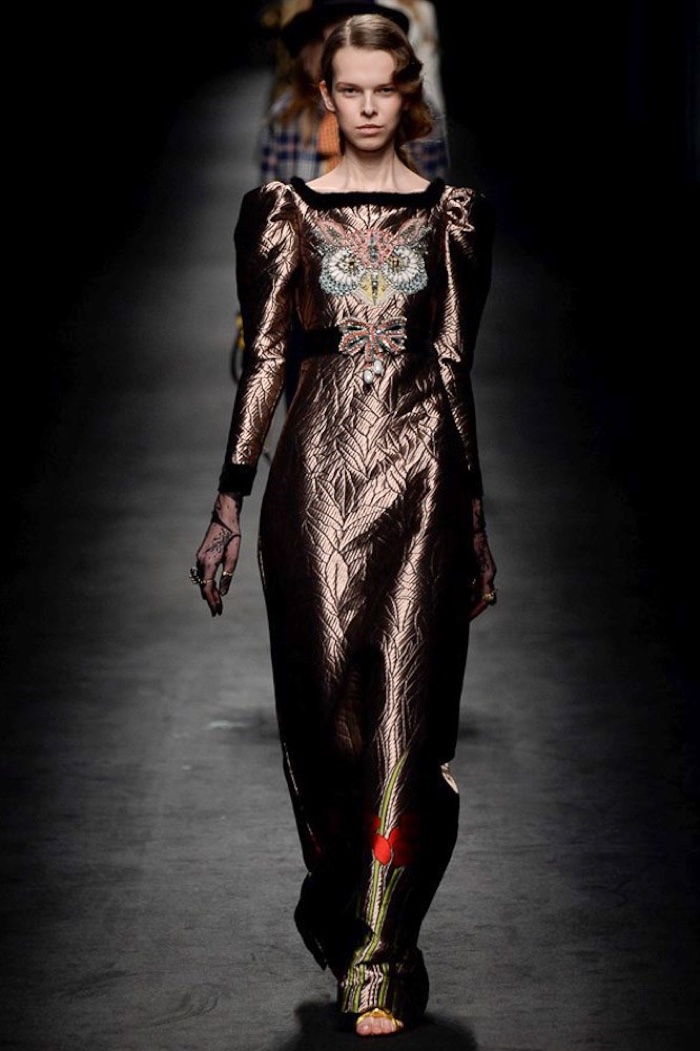 Puffy Sleeves–At Gucci, Alessandro Michele made a fall 2016 collection that was Renaissance meets Studio 54. Rich brocades and puffed sleeves brought some next level craftsmanship to the presentation.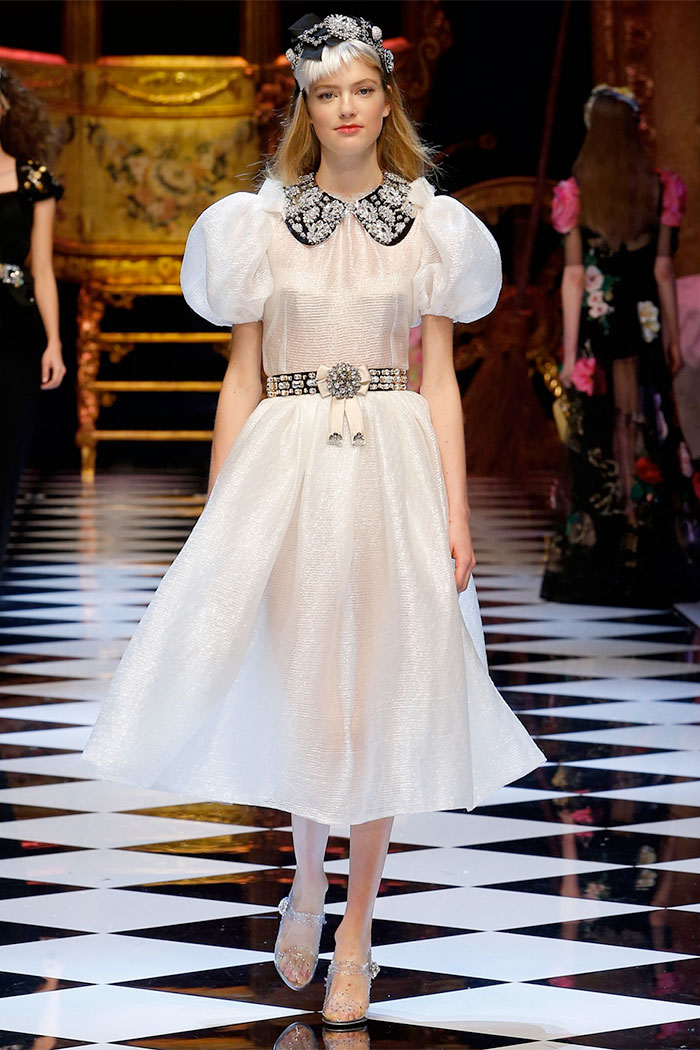 Puffy Sleeves—Domenico Dolce and Stefano Gabbana created a fall-winter 2016 collection that was inspired by Disney princesses. The theme tied in perfectly with puffed up sleeves in short versions reminiscent of 'Cinderella' and 'Alice in Wonderland' costumes.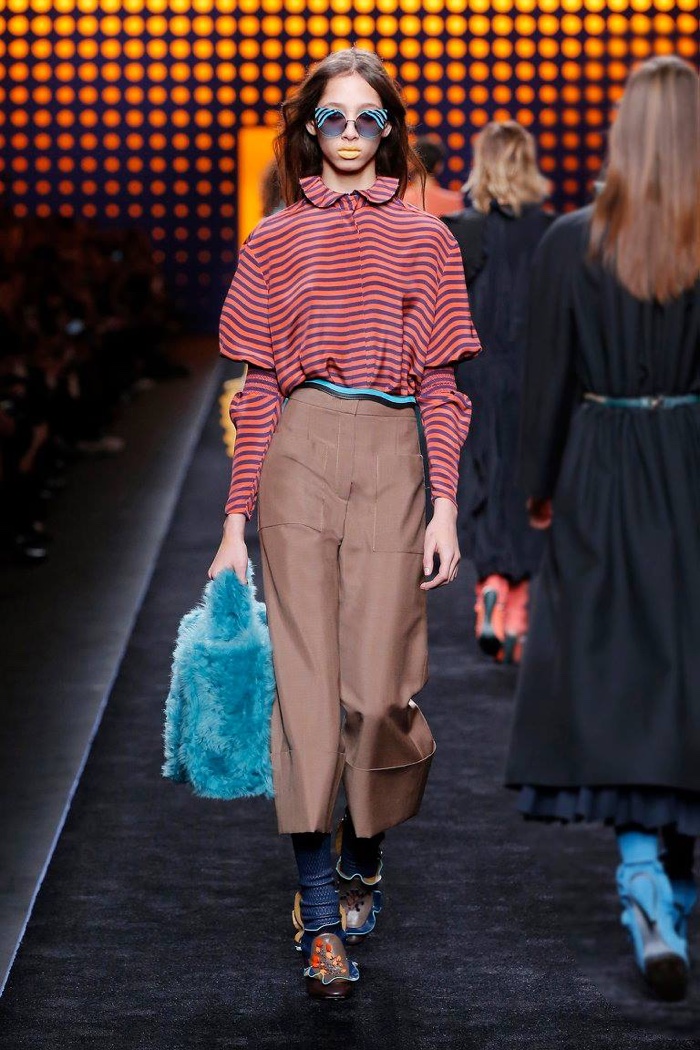 Puffy Sleeves–At Fendi, Karl Lagerfeld and Silvia Venturini Fendi focused on a theme of waves. Besides embracing ruffles and stripes, the Fendi woman was given a wardrobe filled with voluminous sleeves.