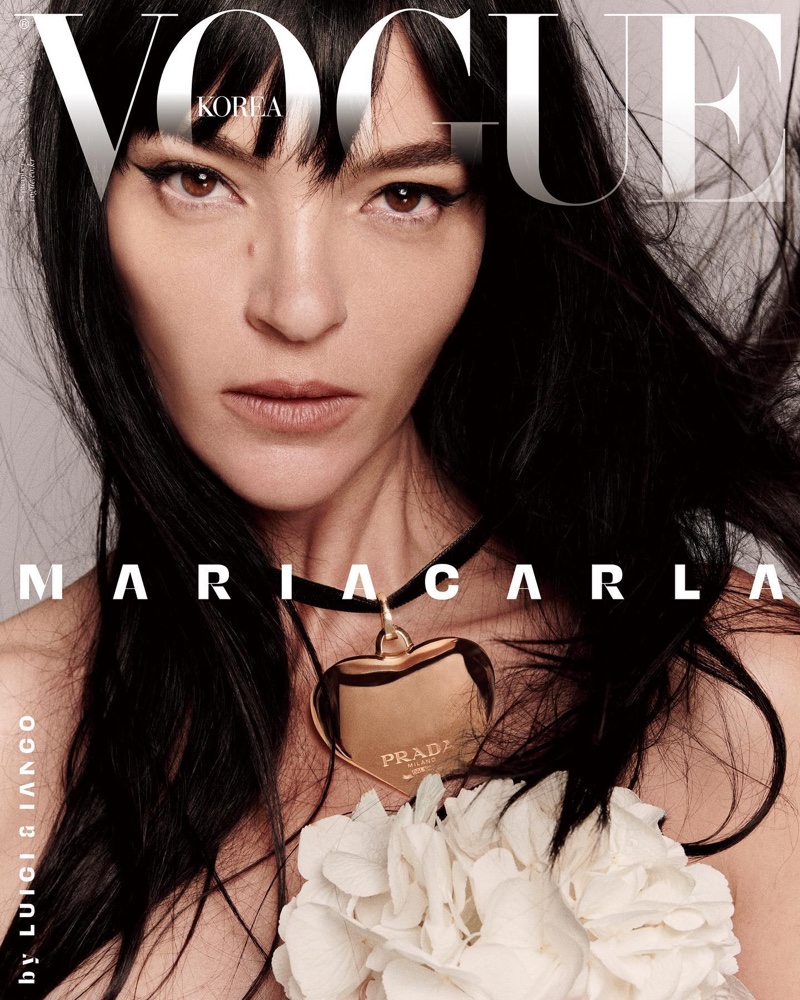 Mariacarla Boscono, the top model from Italy, graces the September 2023 cover of Vogue Korea in an eye-catching series of images. The fashion cover, landing three distinct looks, demonstrates a rich flowering of creativity and taste. The photos, captured by the dynamic duo Luigi & Iango, exclusively feature Prada's fall-winter 2023 collection.
Mariacarla Boscono Vogue Korea 2023 Photoshoot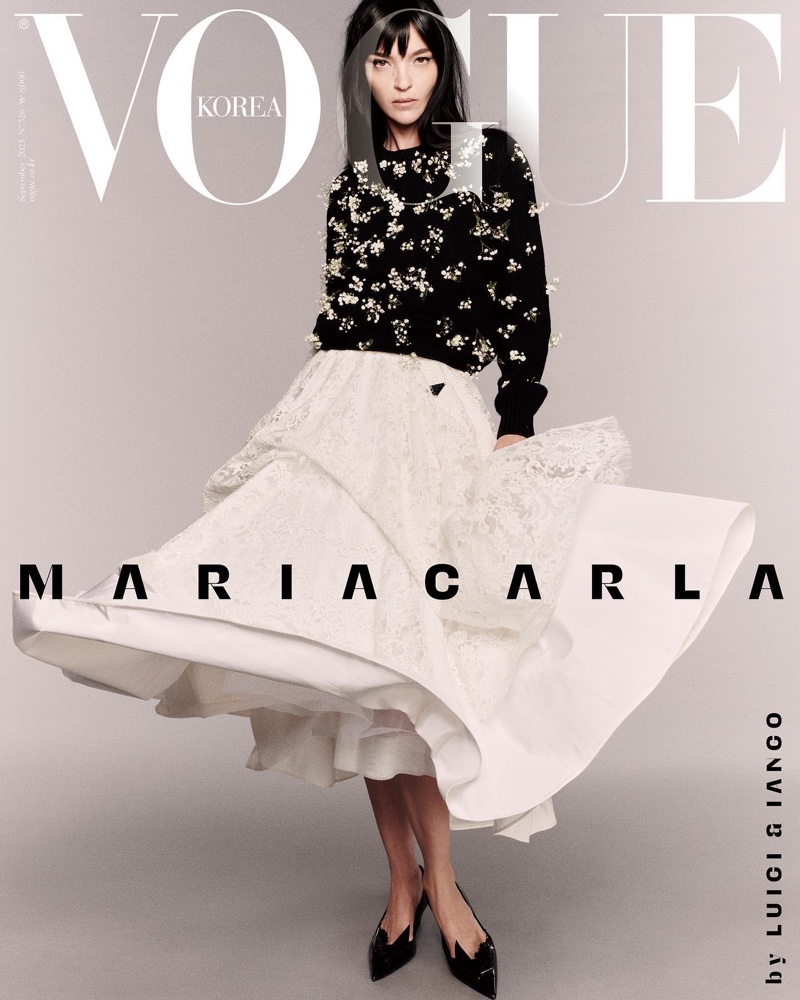 In the first image, Mariacarla enchants viewers by wearing a Prada gold heart-shaped pendant necklace, and her eyes are locked intensely on the camera. The second image reveals a softer side with a sweater and flared skirt adorned with miniature blooms and lace accents.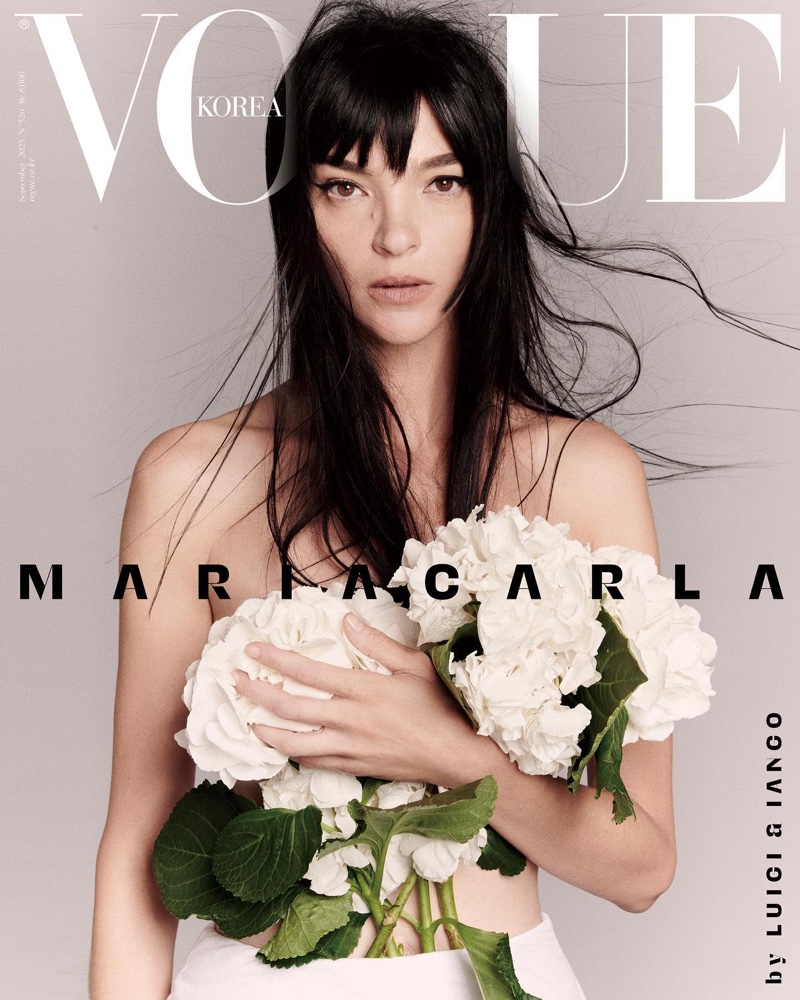 Perhaps the most striking is the third image, where she is posing, holding white flowers in an artful manner, subtly concealing a topless look. Key contributors include the magazine's fashion director, Eunyoung Sohn, with styling done by Amarsana Gendunova.
The beauty aspect is also notable, as Lorenzo Barcella worked on the model's chic bangs, and Georgi Sandev created a dramatic winged eyeliner look. Mariacarla's appearance in Vogue Korea is but a part of her ongoing influence in fashion, as seen in her recent campaign for Dolce & Gabbana's Maiolica collection.