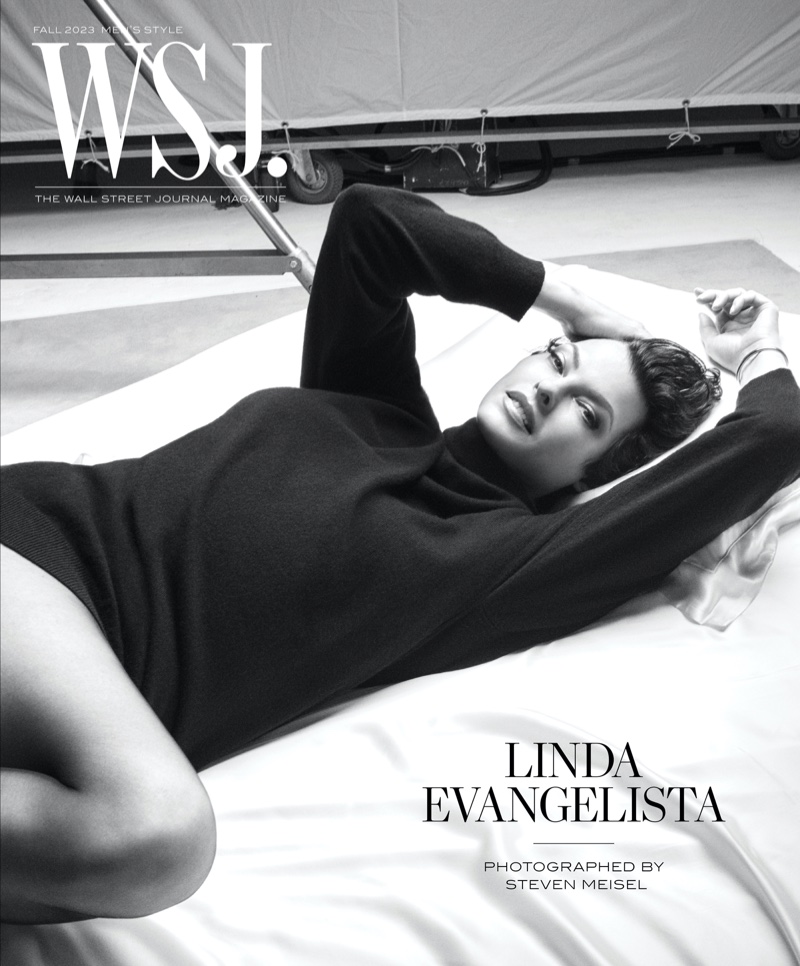 Linda Evangelista shines on the digital cover of WSJ. Magazine's Fall Men's Style Issue for 2023. Captured through the lens of photographer Steven Meisel, the feature with the 90s supermodel does not disappoint. The story unfolds on WSJ.com, with print versions hitting the newsstands on September 16th.
When you gaze at the images, time seems to stand still. A classic black-and-white palette serves as the canvas for Linda's magnetic presence. She is found reclining on a bed wearing looks styled by Karl Templer. Breezy dresses and tops are paired with hosiery for chic and classic looks.
Linda Evangelista WSJ. Magazine 2023 Photoshoot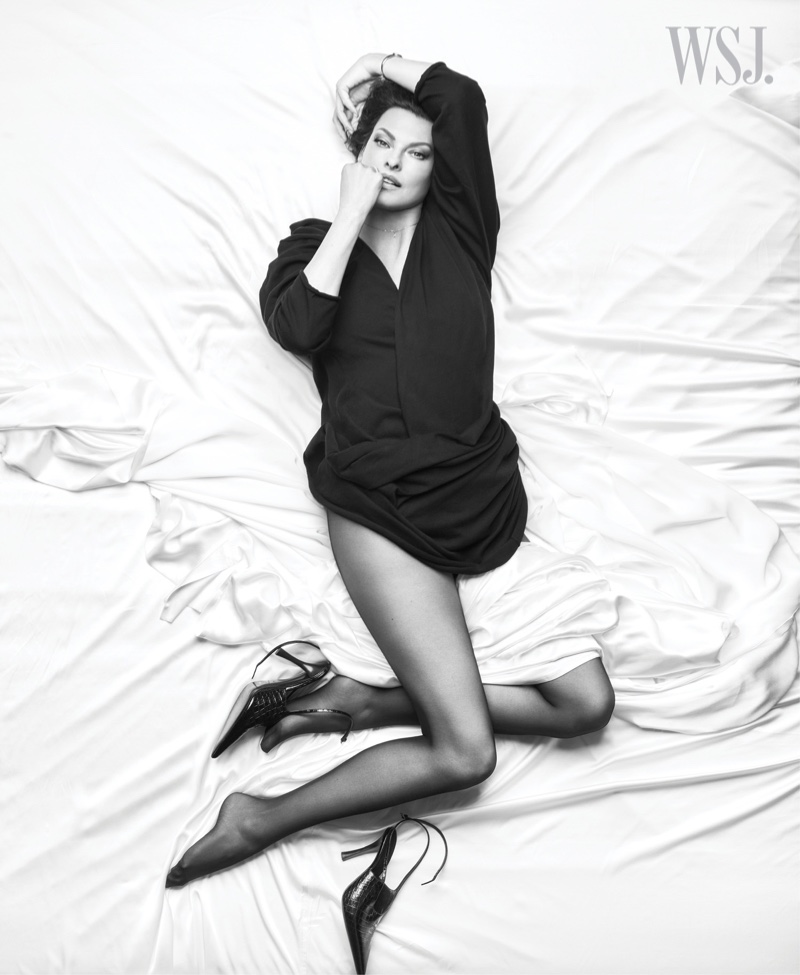 It's a setting that evokes nostalgia yet exudes a sense of the present moment, underscoring the timelessness of both her and Meisel's contributions to the fashion world. The feature doesn't stop at visuals; it probes into the minds of these creatives.
This issue carries a first-time dual interview, exceptionally rare for Meisel, in which they delve into their enduring friendship and an upcoming book, Linda Evangelista Photographed by Steven Meisel.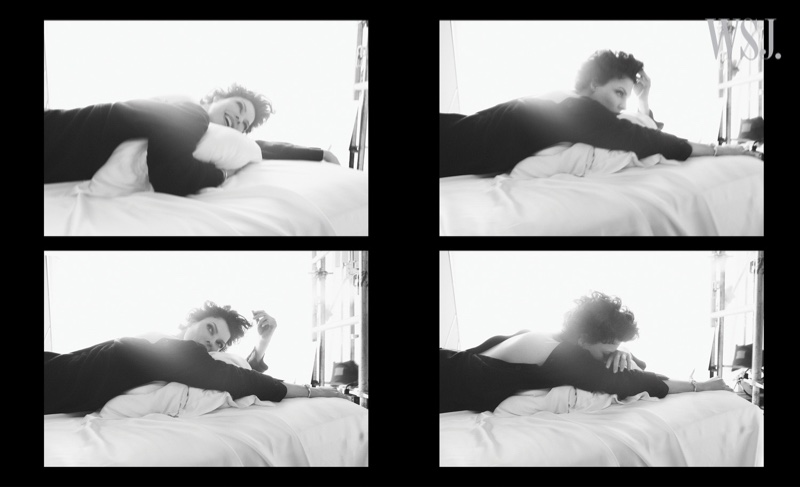 The supermodel isn't new to trailblazing collaborations. Fans might recall her dazzling stint in a Fendi campaign that left an indelible mark. But this feature takes a different turn. Linda Evangelista pulls back the curtain on her health journey, revealing a battle with breast cancer diagnosed in 2018 and then again in 2022.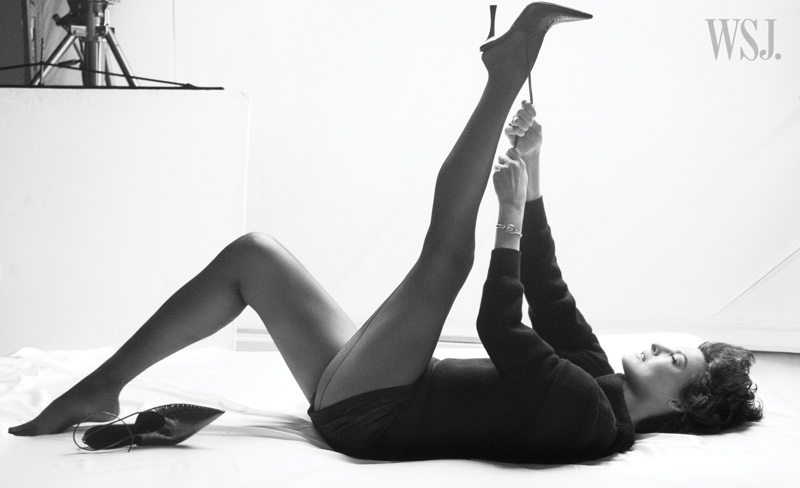 She articulates the resolve that propelled her forward, the unwavering support from her son Augustin and family, including Salma Hayek, and her approach to life that she defines as that of a "survivor on standby."
She says, "I'm so happy to be alive. Anything that comes now is bonus." Amid the pages filled with striking fashion and compelling storytelling, this message stands out, grounding the entire feature in a profound humanity.