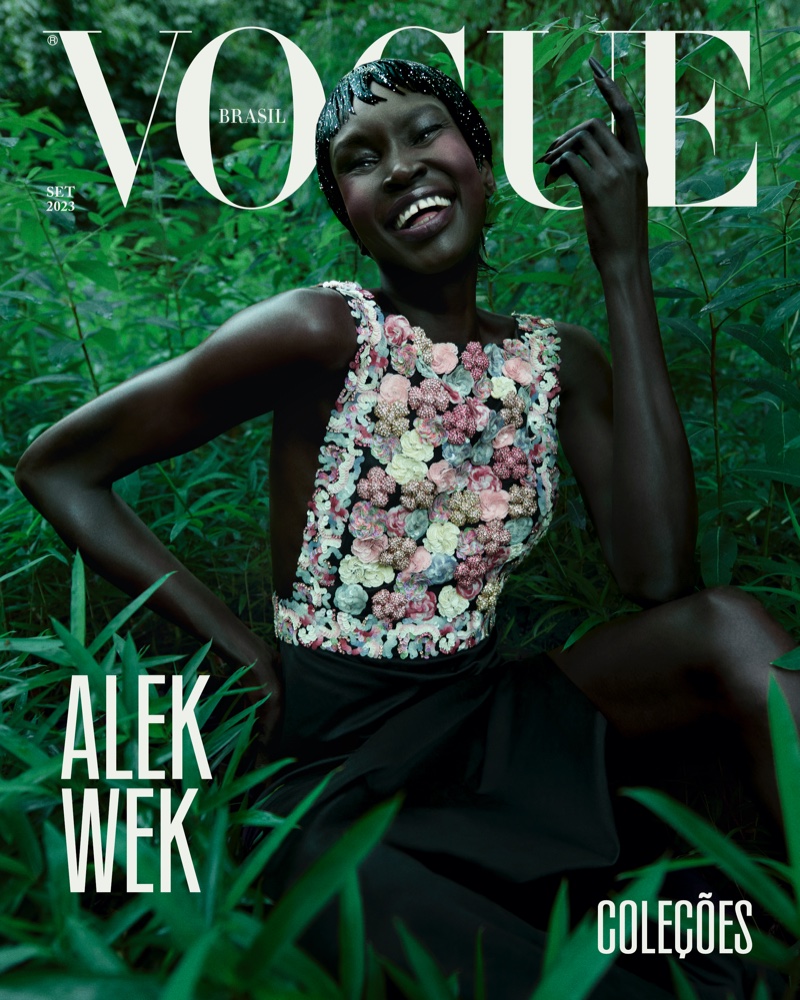 Alek Wek graces Vogue Brazil's September 2023 cover in a stunning Chanel ensemble featuring floral embellishments. The trailblazing beauty became the first black model to close a Chanel Haute Couture show in 2004.
Located in a verdant Manhattan garden, the outdoor shoot is a combination of glamour and natural allure, intertwining fashion and setting. Brazilian photographer Zee Nunes captures Wek, translating the lush hues of the garden into a vivid tableau. The magazine's at-large Fashion Director, Rita Lazzarotti, styles the cover shoot.
Alek Wek Vogue Brazil 2023 Photoshoot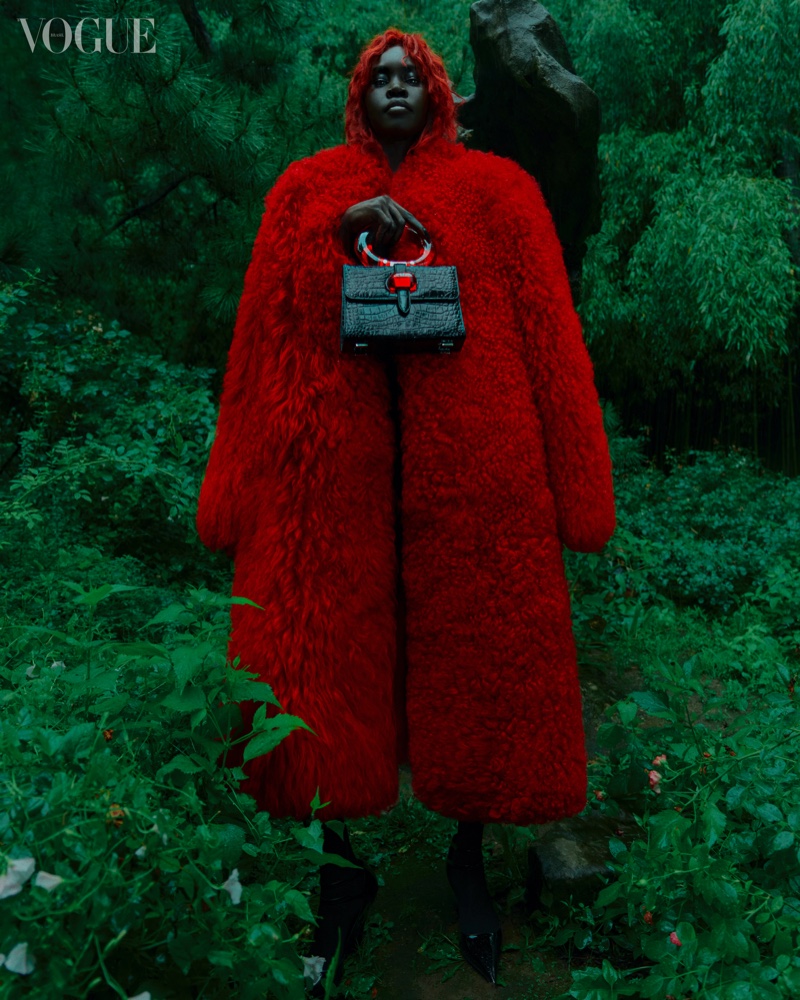 The editorial also features dazzling clothing items from other high-end brands. A Ferragamo red faux fur coat adds a daring touch of boldness, while a Gucci embellished look turns the spotlight on sparkling accents. The September issue is available now on newsstands.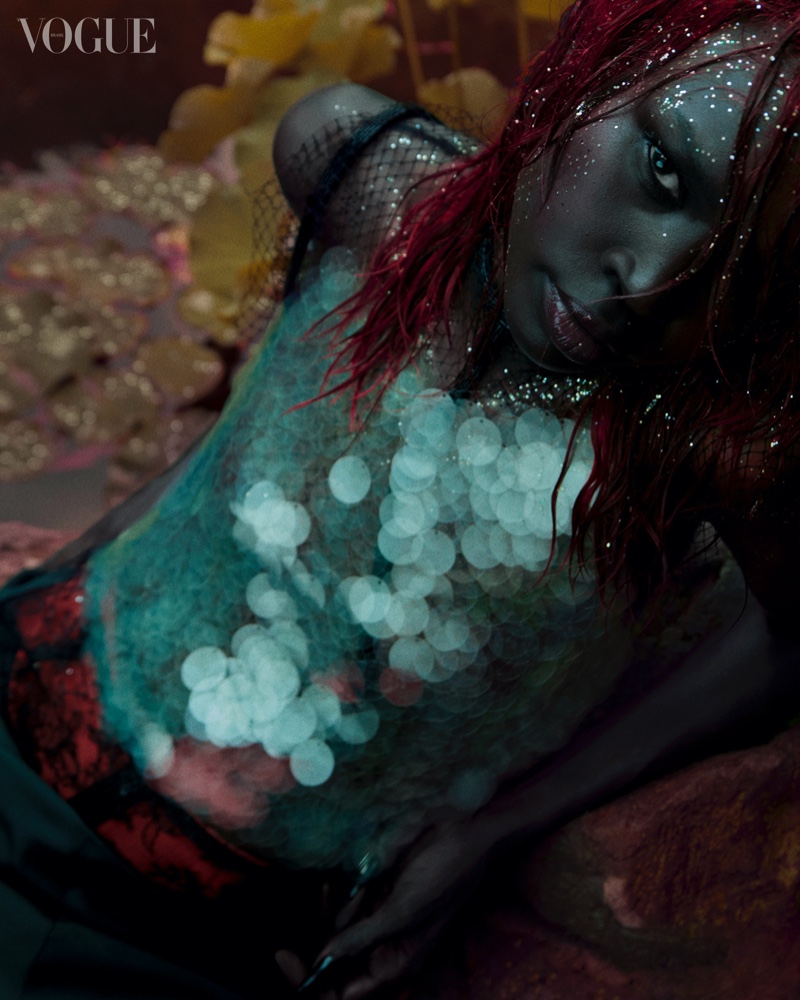 Last month, another supermodel, Gisele Bundchen, held the cover spot for Vogue Brazil's August issue, making the September edition with Alek Wek a compelling follow-up. The issue not only honors international and national fashion collections but also highlights Wek's pivotal role as a United Nations High Commissioner for Refugees Ambassador and her contributions to global humanitarian causes.