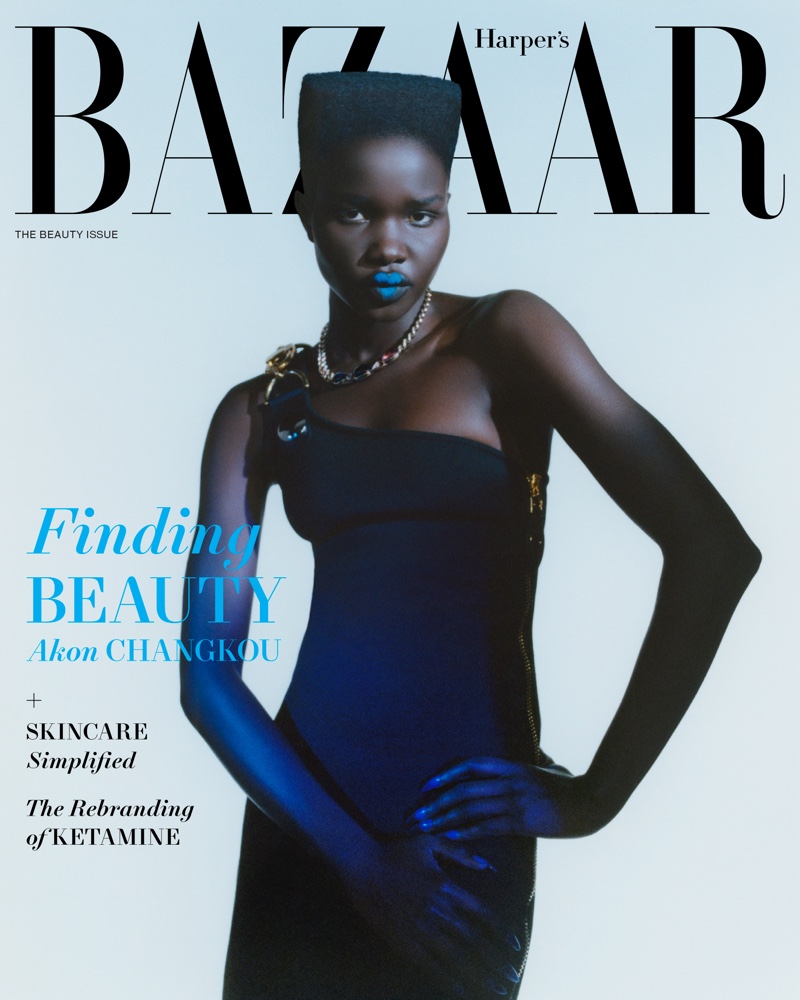 Akon Changkou is the perfect muse as one of the May 2023 cover stars of Harper's Bazaar US. The South Sudanese model joins supermodel Irina Shayk as one of the faces of the Beauty Issue. In a breathtaking display of grace, Akon captivates us with her magnetic presence, lensed by Lucie Rox.
Dressed to impress, Akon exudes sophistication in a one-shoulder Louis Vuitton dress, perfectly accented with a luxe Bulgari necklace, instantly capturing our attention on the cover styled by Stella Greenspan.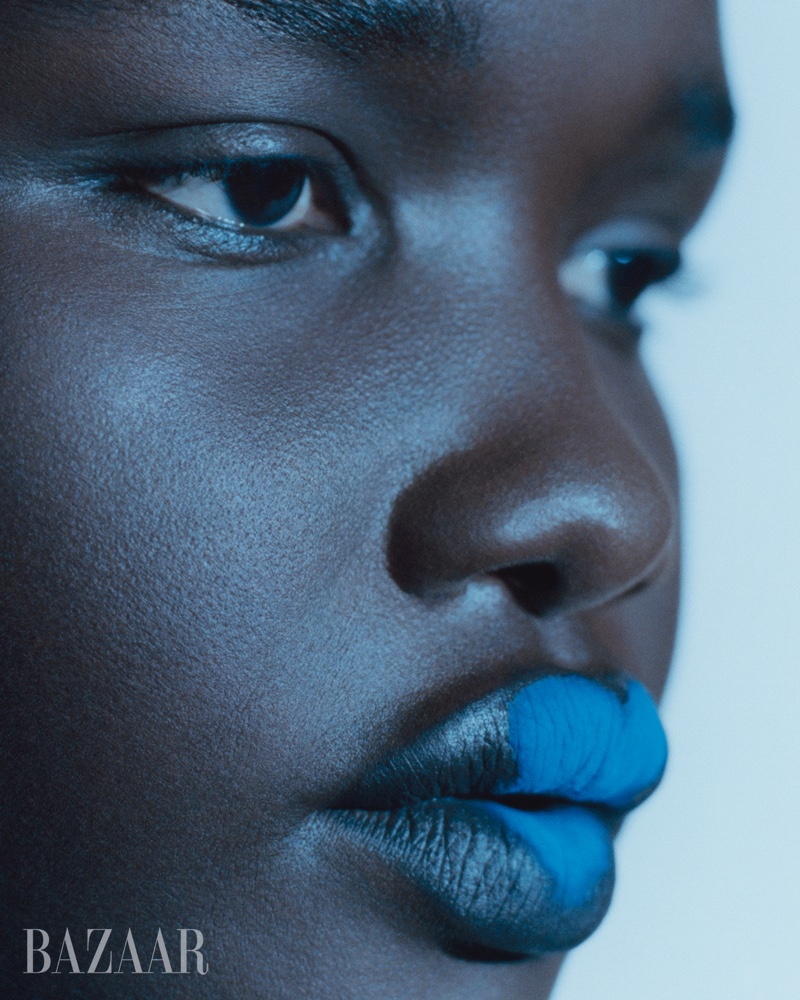 The editorial spread within the pages of Harper's Bazaar US does not disappoint either, with Akon donning audacious ensembles from the top of the fashion world, such as Valentino, Balmain, and Loewe.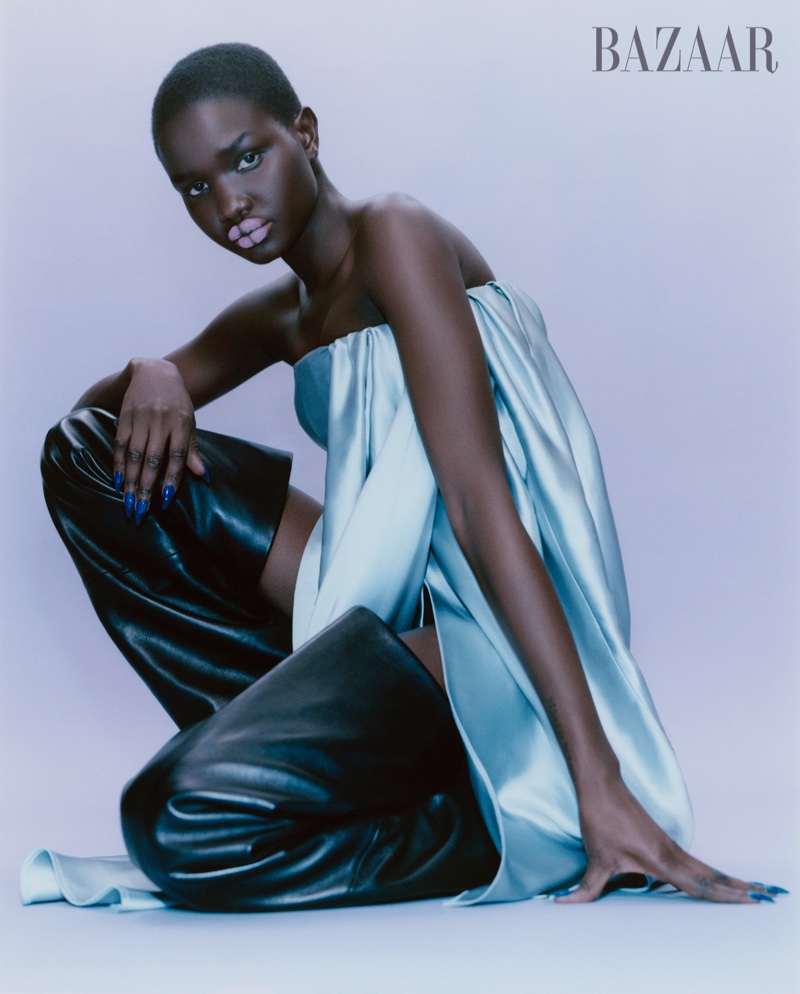 The magnificent vision is brought to life with the impeccable touch of hairstylist Yann Turchi, who enhances her natural cut, while makeup artist Aurore Gibrien skillfully highlights her striking features.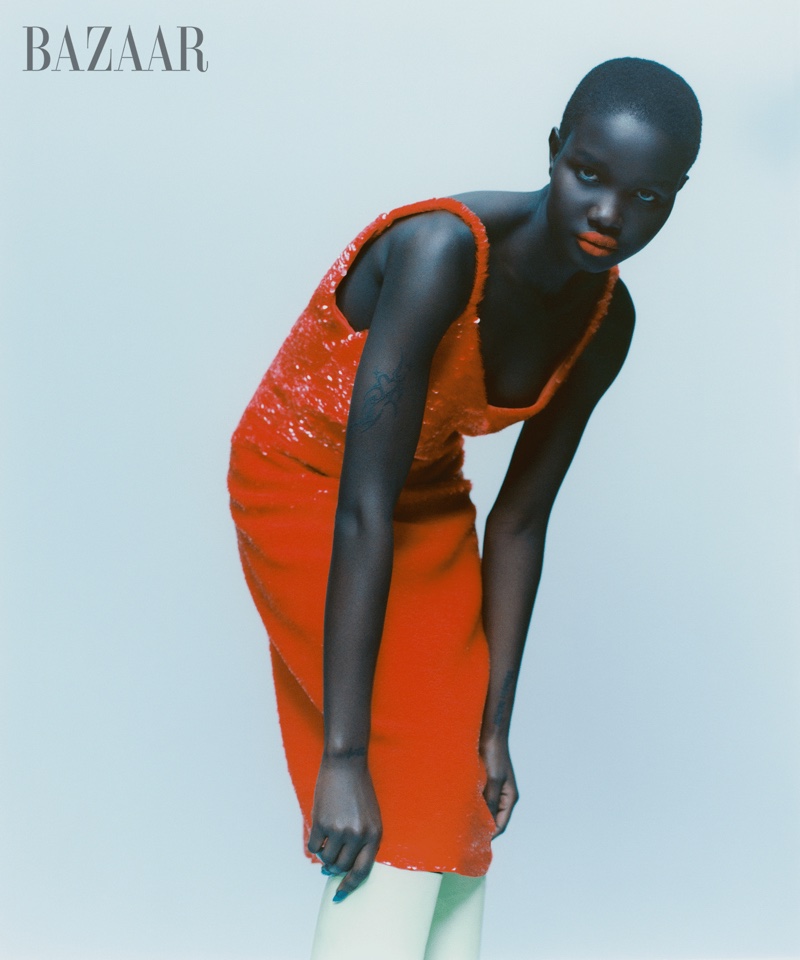 In a candid conversation with the magazine, Akon reflects on her journey of self-discovery and acceptance. "I still remember those times of not liking so much about myself: my lips, my nose, my round face. It's insane. I even used to have a certain way of smiling to make my lips seem smaller."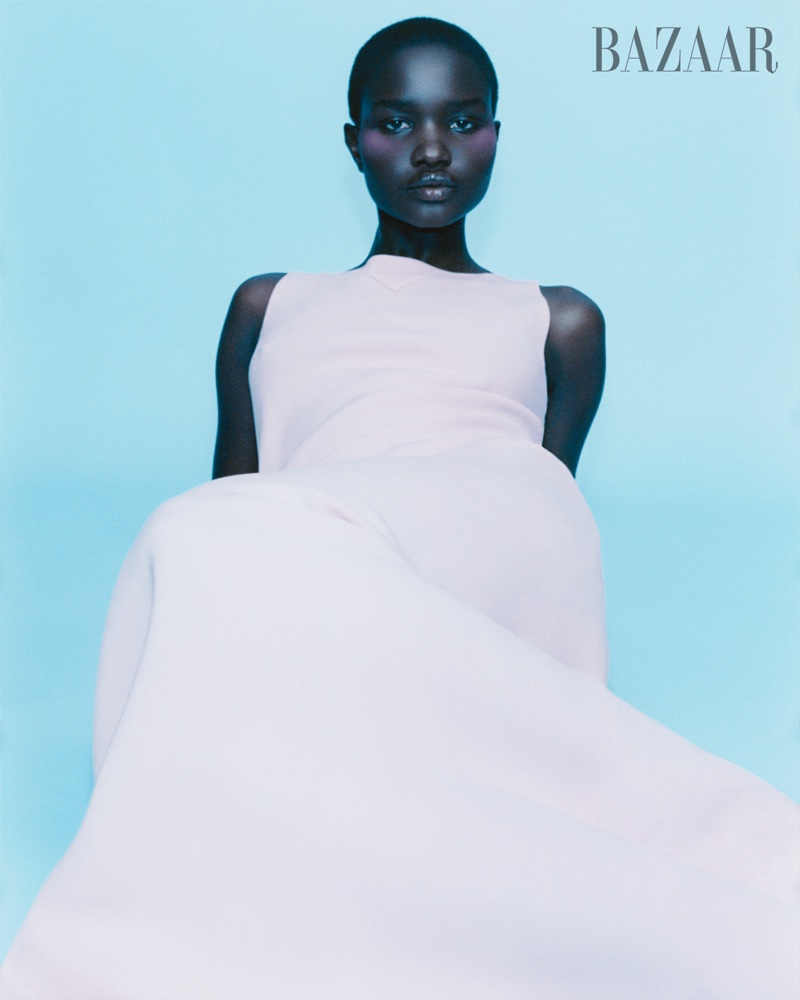 Akon expresses both appreciation and frustration with the evolving perception of beauty standards, noting, "Sometimes it feels like being Black is a trend because everyone's appreciating our features now. But it's frustrating because we've always been beautiful."
Look out for the new issue of Bazaar on newsstands starting May 2nd.