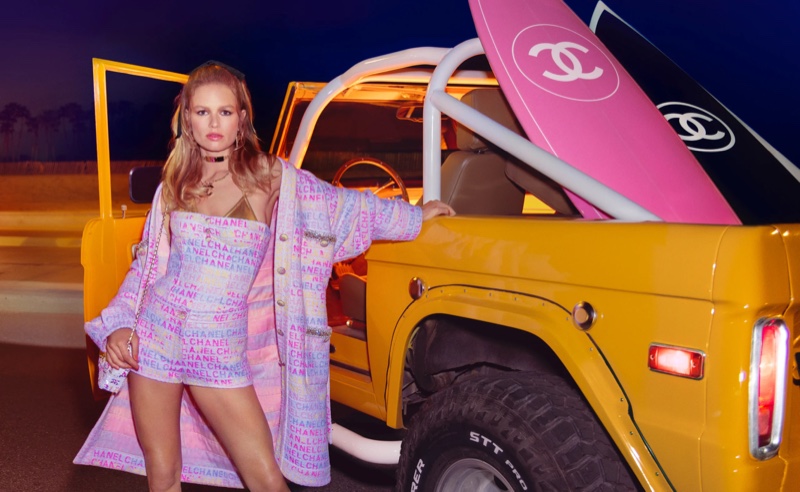 As the sun dips below the horizon, Chanel's cruise 2024 campaign finds its muse in the laid-back elegance of Southern California. The images shot by the famed Inez & Vinoodh capture the essence of a region where the beach is a lifestyle, and the basketball courts are as iconic as the palm trees that line them.
Models Anna Ewers and Loli Bahia become muses of this coastal haven, where the Chanel woman is as comfortable in pastel bikini tops and flowing maxi skirts as she is with her feet in the sand, her gaze fixed on a Pacific panorama.
Chanel Cruise 2024 Campaign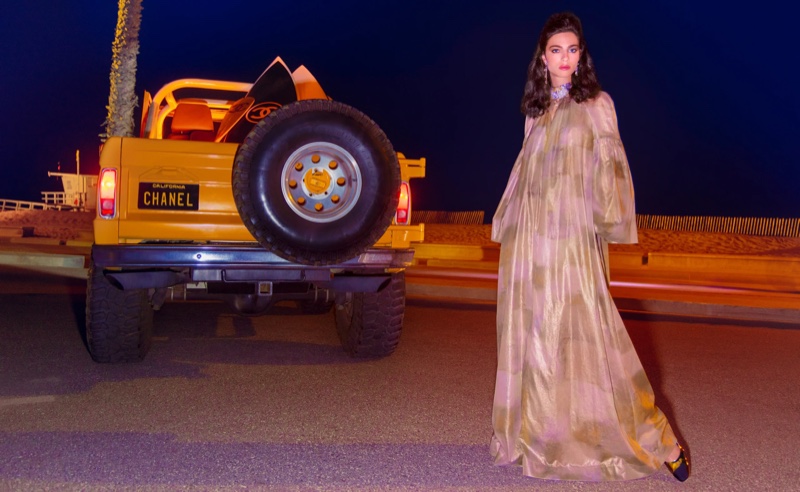 In these latest advertisements, Chanel's design marries casual with luxury, a sartorial mix against the backdrop of an ultra-violet dusk. Surfboards emblazoned with the unmistakable double C stand against palm trees. They're symbols of a high fashion meets surf culture that's uniquely Californian.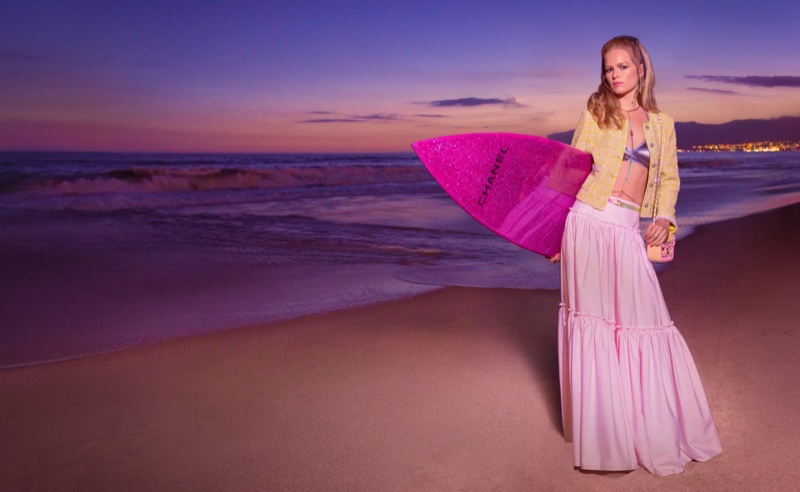 This is a world where metallic shades glint in the waning light, and sport meets sophistication. It's a nod to the maison's innovative spirit seen previously in the Coco Neige collection and the fall 2023 campaign also featuring Loli Bahia.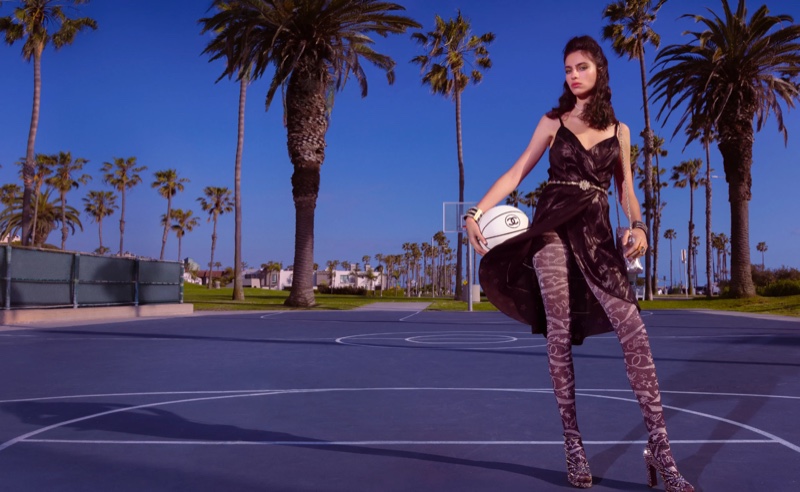 The transition from the serene beaches of Malibu to the vibrant basketball courts of Venice Beach evokes the French brand's vision of Californian life—a seamless blend of relaxation and activity under the West Coast sky. Here, the Chanel woman is as likely to cradle a branded basketball as she is to grace the boardwalk in a flowing gown.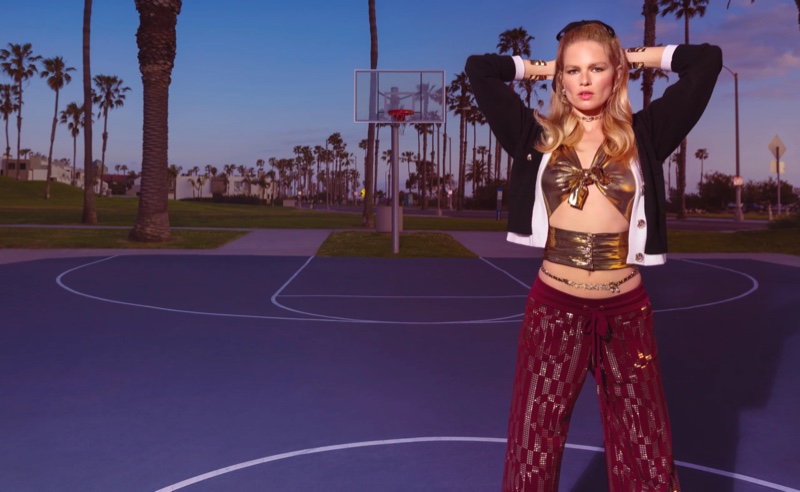 The Chanel cruise 2024 collection is an invitation to experience a lifestyle where every sunset is a canvas, and every piece of clothing is a brushstroke that speaks of freedom, movement, and effortless chic.