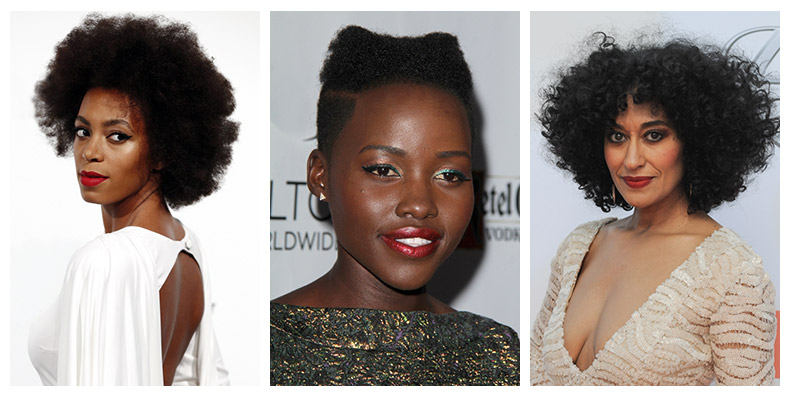 The natural hair movement has seen quite a bit of support from celebrities who sport their natural locks on the red carpet and on film. Stars like Solange Knowles, Tracee Ellis Ross and Lupita Nyong'o let their Afro-hair and curls standout even if it there is pressure to relax their God-given textures. Ross wrote in Entertainment Weekly last year about the importance of seeing black women embracing their natural hair on television shows like 'Black-ish' and 'How to Get Away with Murder'.
See Black Vogue Cover Stars Through the Years
"What I think is exciting is that to a certain extent, there is a revolution happening where black women are owning their own beauty, despite the standard of beauty that in the past has not had space for it," the actress noted and also added, "[It's] huge that I'm wearing my natural hair texture on ABC in prime time. As Dr. Rainbow Johnson on black-ish, I think my hair is part of the reality of this woman's life." Well said, Tracee! See nine natural-haired celebrities below.