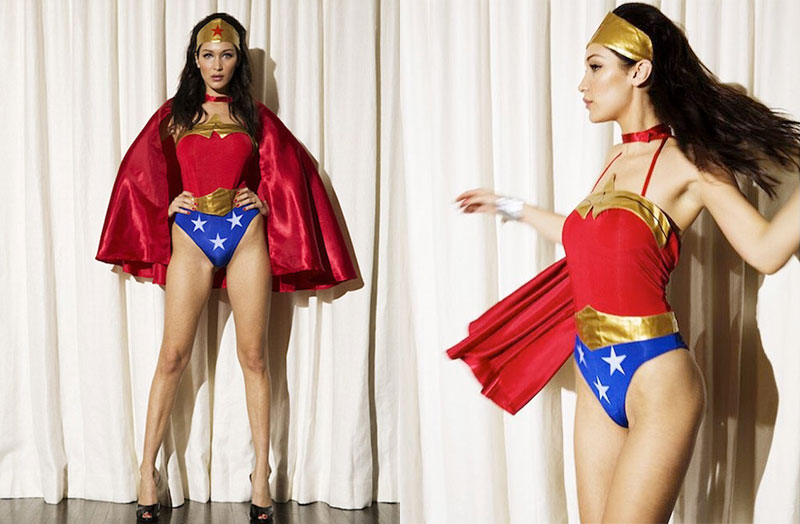 LOVE Magazine can't get enough of Bella Hadid. After showcasing a video yesterday with Bella, Kelly Rohrbach and Stella Maxwell as sexy vixens, the brunette stunner is back for day 15 of its annual advent calendar.
In the short film directed by Doug Inglish, Bella does a few quick spins while changing into a few sexy costumes including bunny ears, lingerie and cleavage baring shirts before ultimately becoming Wonder Woman. The 19-year-old model rocks a classic costume design inspired by the 1970s show starring Lynda Carter, a far cry from Gal Gadot's armored costume for the upcoming 'Batman v. Superman' film.
And in an ultimate nod to the original show, the clip ends with Bella "flying" an invisible plane.