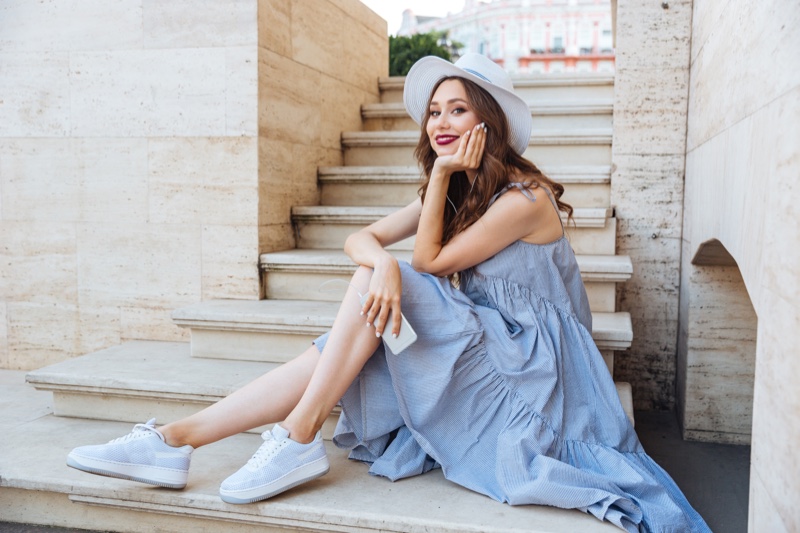 Casual shoes have been the go-to choice for any woman as casual attire becomes more accepted in workplaces, parties, and other situations. However, the improper selection of footwear might land you in the category of worst dressed.
Fortunately, there is a way to dress stylishly and chicly while remaining in the party aesthetic.
A stylish pair of party shoes will add a special touch to your outfit without going overboard.
Shoes for Women:
There are simply too many styles and alternatives to pick from, it seems. It might be tough to know which one to choose, given the growing popularity and acceptability of women's casual shoes on numerous occasions and events.
There are numerous women's shoe styles available, ranging from casual to fancy, trendy to classic, low to tall. Each shoe type serves a distinct function. However, there are several types of shoes that go with everything and can be worn with a variety of outfits and occasions.
It's critical to understand the various types of women's casual shoes in order to achieve the desired look. Here's a list of them.
Sneakers with Lace-ups: Lace-up sneakers are the most common type of footwear in stores and on women's feet. As the name says, they come with shoelaces to keep the shoe snug on your feet. Ever since the rise of streetwear, these shoes have gained traction all over the world.
By the turn of the century, sneakers had become true global favorites. Get a pair in white because it's the best color for shoes that will go with everything! Classic white sneakers from well-known brands such as Keds, Superga, Vans, Nike, and others are among the most popular lace-up sneaker styles today. Find discounts as well as deal offers, and these will be your go-to shoes for wearing with dresses.
Metallic Footwear: Metallic shoes have been popular for quite some time, and there is no better occasion to wear them than to a party. These high-shine hero shoes add just enough bling to any outfit to transform it into a chic party look.
Choose between stiletto and mule styles to keep your look appropriately dressed up and elegant. Gold and silver are obvious choices that will have the most significant impact on your feet.

Photo Credit: Adobe Stock

Sandals with Slides: This type of footwear, also known as slides, is the pinnacle of women's casual shoes. This type of women's shoe is 'backless' and open-toed. There can be several straps or just one. Slide sandals have been worn for millennia, with the ancient Romans proudly wearing them.
Loafers with Slippers: Slippers are the most formal of loafers due to their no-toe-stitch style and, on occasion, fancy materials and accessories. However, slipper loafers were initially designed for the British royal family.
Flat shoes: Flat shoes of high quality and durability are comfortable to wear. Whether looking for ballerina flats or espadrilles, you can wear them in so many ways. Girl school shoes make an excellent choice for a gift for the young ones so you can match with your mini me.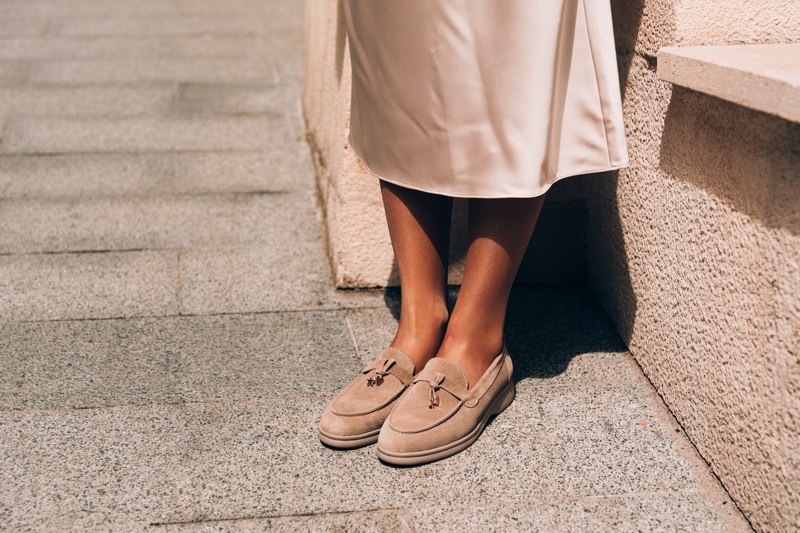 How to Wear Casual Shoes to a Party?
Here are some tips for wearing casual shoes to a party:
Loafers and Jeans: A fashionista does not have to try too hard to portray a cool and relaxed fashion statement. Wear a dark-hued summer coat with a pair of straight-fit or slim-fit styles of jeans and tanned loafers. The darker, the better; it's excellent for Friday dressing or a party at your best friend's house.
A Peep-Toe Shoe: This type of shoe looks stunning and perfect with bare legs, so if you are wearing a short or knee-length outfit, opt for peep-toes. Try flat peep toes with opaque leggings or jeggings that reach the hip.
Boho Sandals: This looks great with slacks, capris, and a-line skirts. If you prefer a more casual style versus a stylish one, this is a good option. They are preferable if you want a comfortable walk. Instead, don't settle with standard models and opt for something unique and contemporary.
Pump Shoes: Pumps add a fashionable touch to any outfit. Trench coats or jackets with skinny jeans and pumps will elevate your look. Wear pantsuits, pencil skirts, or short dresses with or without sheer stocking suits with this footwear style.
Boot Shoes: It's not as if you should only wear boots in the snowy winter; they can add a touch of whimsy to the autumn season. The best way to wear ankle and knee-length boots is with jeans, short or long dresses, a cape, or a knit skirt.
Oxford Shoes: For cooler weather and multi-colored outfits, one might wear a neutral one-toned oxford. These are comfortable, and you can wear a one hue or a two-toned one. If your attire is plain, your oxfords should be more fashionable.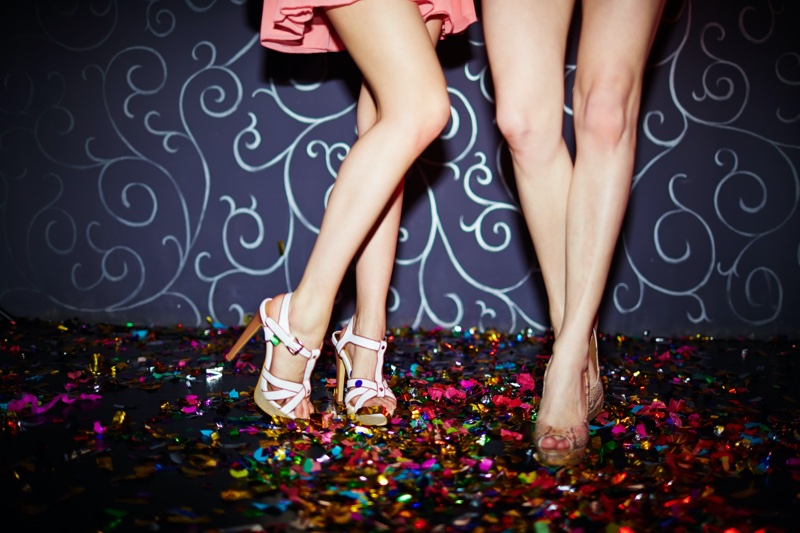 How to Choose the Best Footwear for Dresses on a Party Night?
Here are some examples of how to wear shoes with your party attire.
Party Dresses: Wear strappy sandals.
Party Dresses Without a V-Neck: Pumps and a closed-toe shoe.
Floor-length and Fancy Dress: Choose kitten heels or stilettos or flats.
Dresses with Bouffant Skirts: High-heeled pumps or sandals with a high heel.
Conclusion:
Casual shoes are more prone to wear and tear than formal shoes. Therefore, investing in the right pair is critical. Good shoes will take you to great places, so choose them properly.