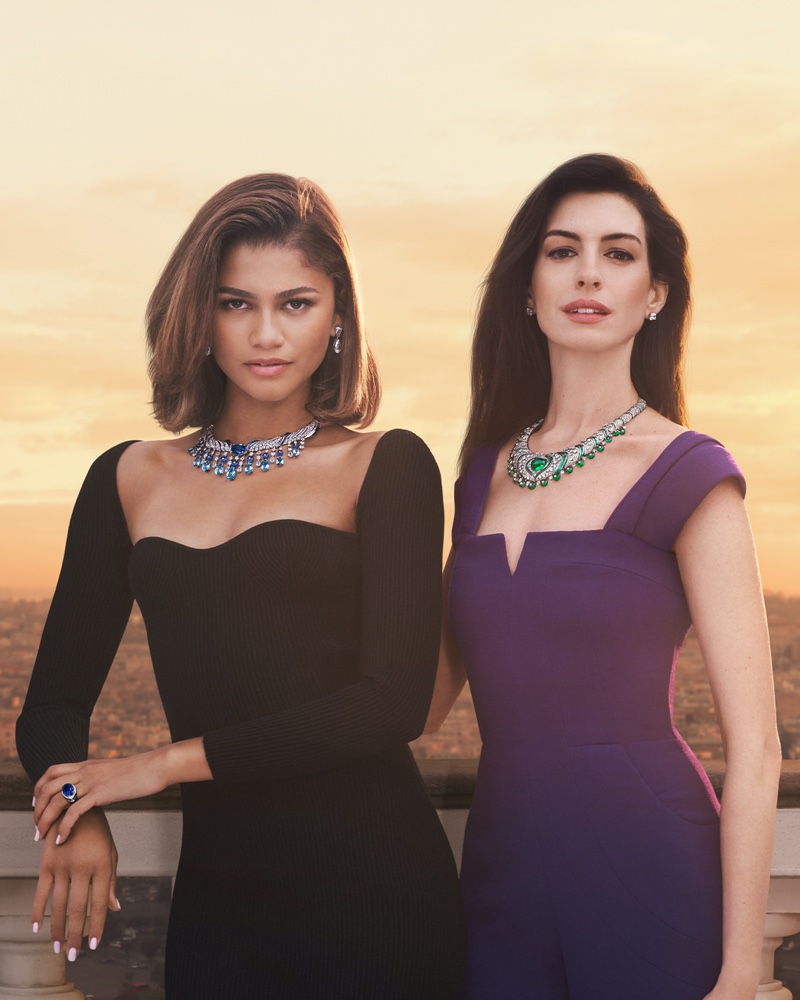 Bulgari's Magnificence Never Ends campaign for 2023 brings together the dynamic duo of Anne Hathaway and Zendaya, both celebrity ambassadors for the brand. In a series of striking images captured by the renowned photographer David Sims, these actresses effortlessly exude pure opulence and luxury.
Bulgari 2023 Campaign: Magnificence Never Ends
Adding to the visual spectacle, director Paolo Sorrentino presents a mesmerizing short film featuring the pair elegantly dancing amidst glamorous settings adorned with floating flowers and the majestic presence of a peacock.
It is worth noting that Hathaway and Zendaya had previously graced last year's campaign, further solidifying their association with the iconic brand.
Zendaya for Bulgari 2023 Jewelry Campaign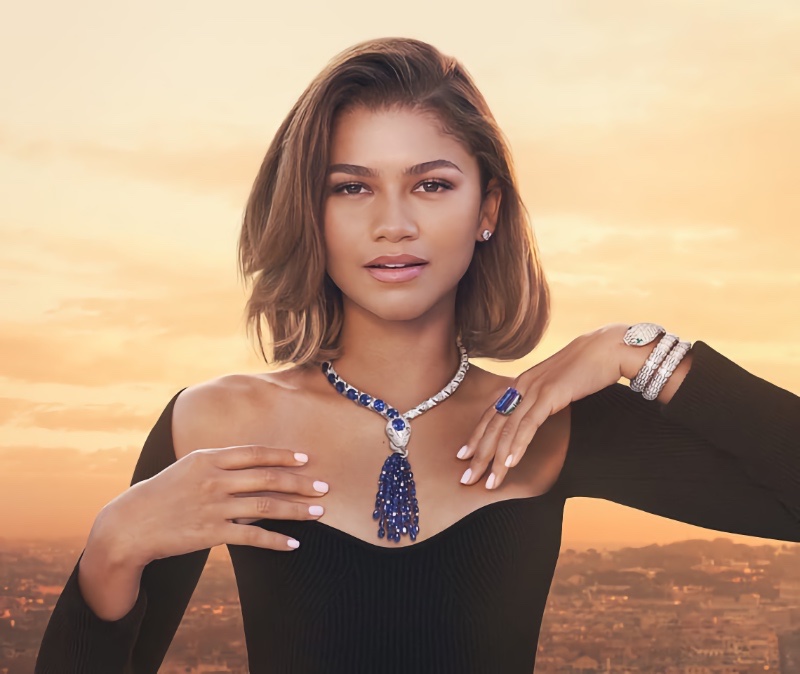 Zendaya, the award-winning star of the hit series Euphoria, enchants us with her beauty while adorned in the resplendent Mediterranean Sapphire Necklace. The stunning piece, embellished with dazzling blue gems, harmoniously complements her elegant black dress.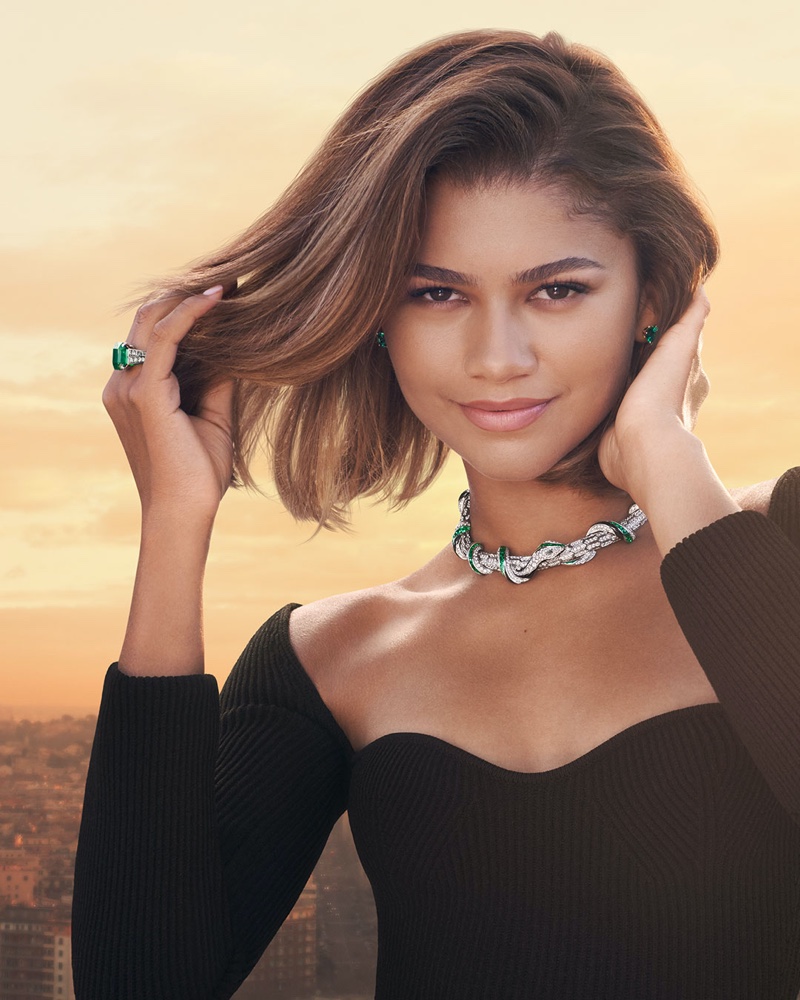 A trademark Bulgari serpent gracefully wraps itself around the necklace, and a glittering tassel adds the perfect finishing touch to this remarkable creation.
Anne Hathaway for Bulgari 2023 Jewelry Campaign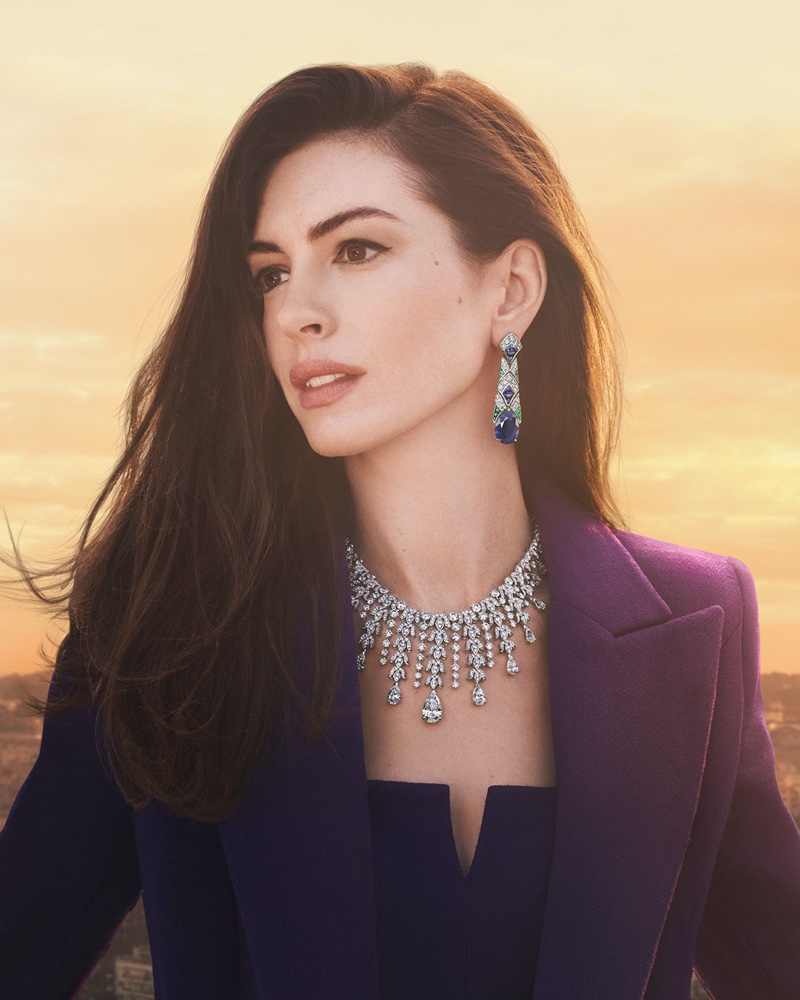 Anne Hathaway, on the other hand, enchants us with her own unique allure, showcasing the Bulgari High Jewelry necklace with the radiant brilliance of the Diocletian Garland earrings.
Accompanied by a stylish purple jacket and top, Hathaway radiates confidence and grace. It is worth mentioning that she recently attended an event for Bulgari, effortlessly turning heads in a hooded glitter gown that left onlookers in awe.
With the magic woven by Sims' photography and Sorrentino's direction, combined with the timeless elegance of Bulgari's creations, the campaign showcases the eternal allure of true magnificence.