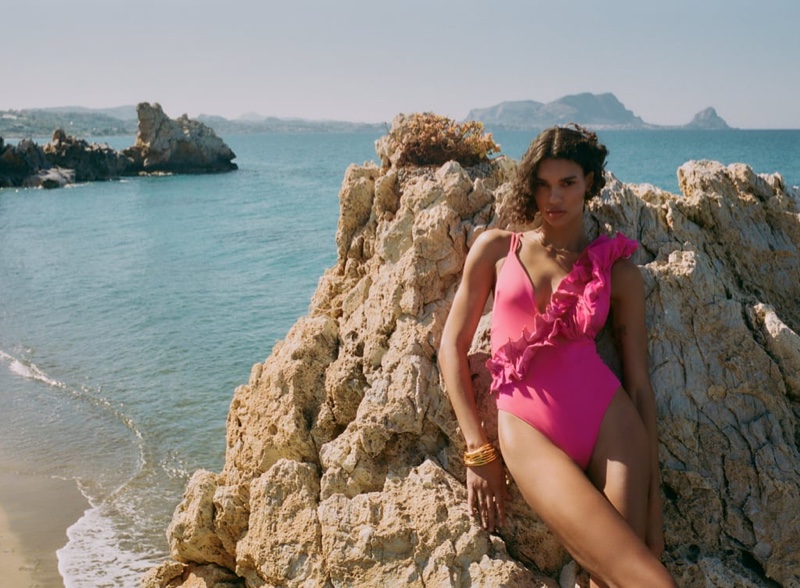 Zara is delivering style this summer with its sizzling swimsuit collection for 2023. Leading model Barbara Valente effortlessly flaunts the latest designs that will surely make a splash on the beach. With an array of eye-catching details, Zara has elevated swimwear to a whole new level.
Zara Swim 2023 Collection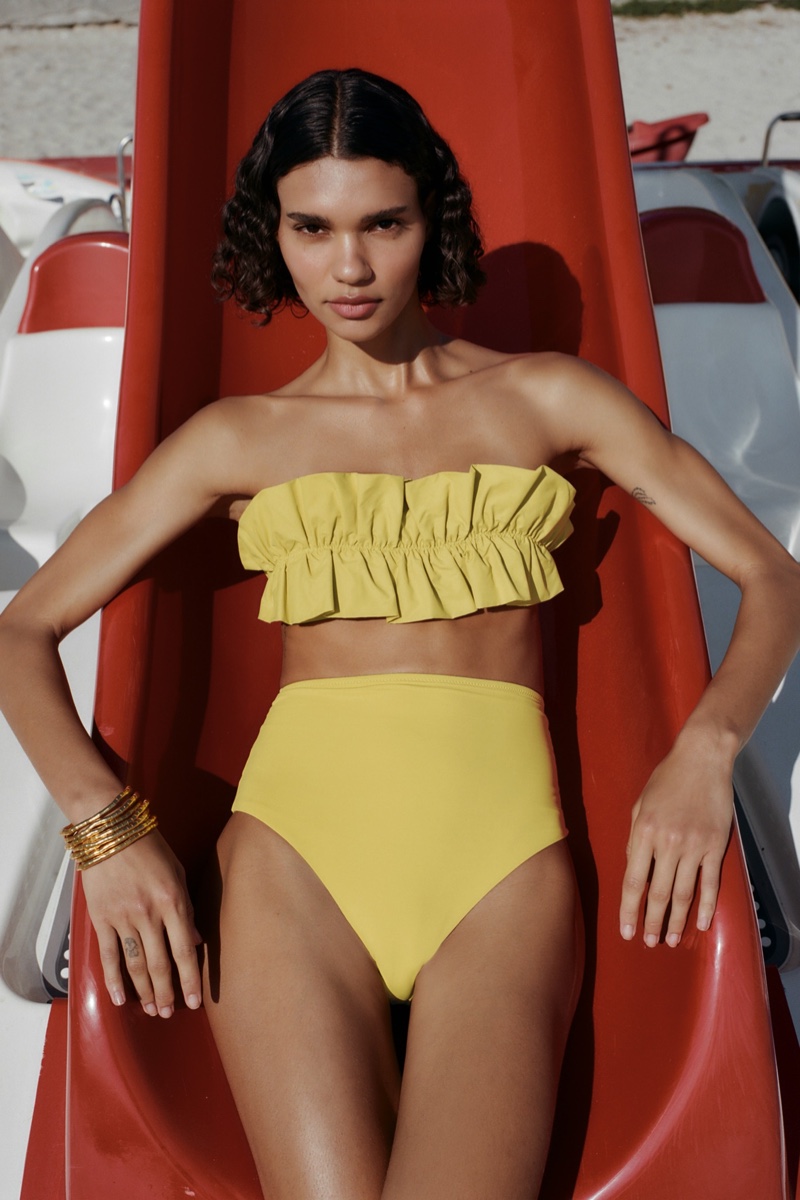 Dramatic ruffles take center stage in the Zara swim 2023 collection, adding a touch of elegance and flair. Playful prints, bursting with vibrant orange, neon green, fuchsia pink, and deep purples, create a kaleidoscope of colors that are sure to turn heads. Zara knows how to make a statement!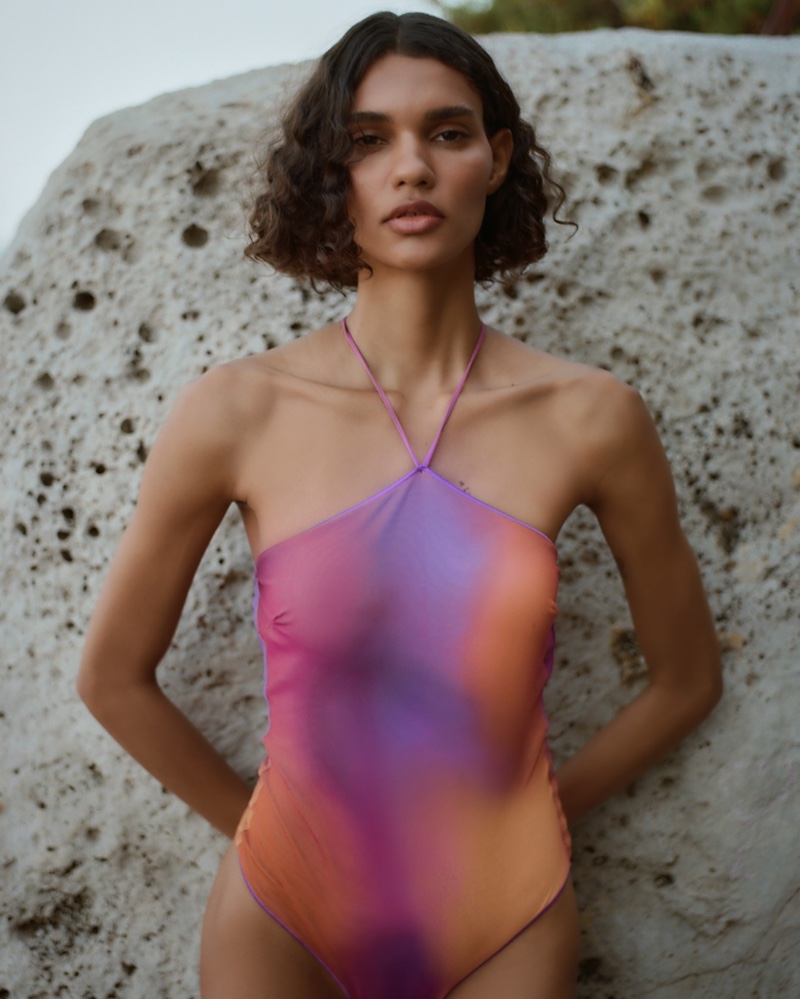 In one gorgeous shot, Barbara Valente dons a tulle and tie-dye print one-piece with a halter neckline, exuding confidence and style. Another stunning look features a bikini adorned with a delightful floral print, perfect for soaking up the sun in style.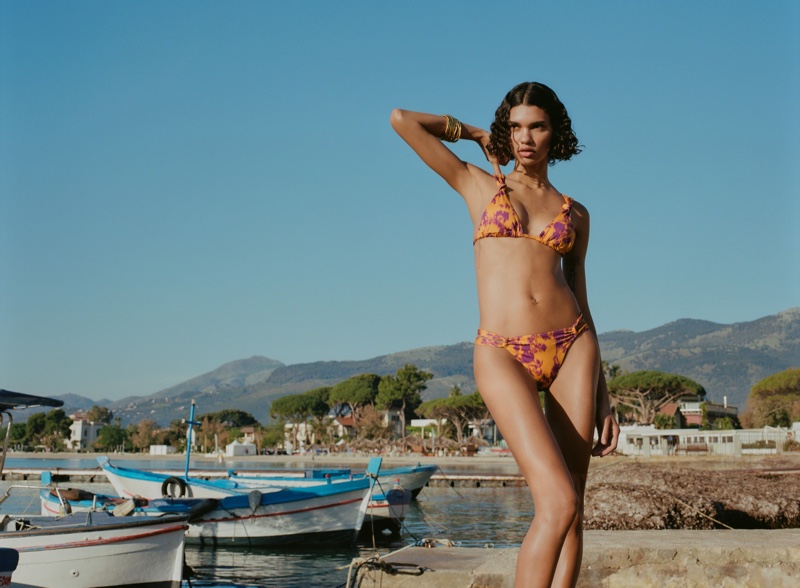 Photographer Paulo Almeida captures the essence of this collection, ensuring that every detail is showcased to perfection. But Zara doesn't stop at swimsuits. Don't forget to explore their summer denim and spring Beachwear collection, offering a wide range of fashion-forward options for all your warm-weather adventures.