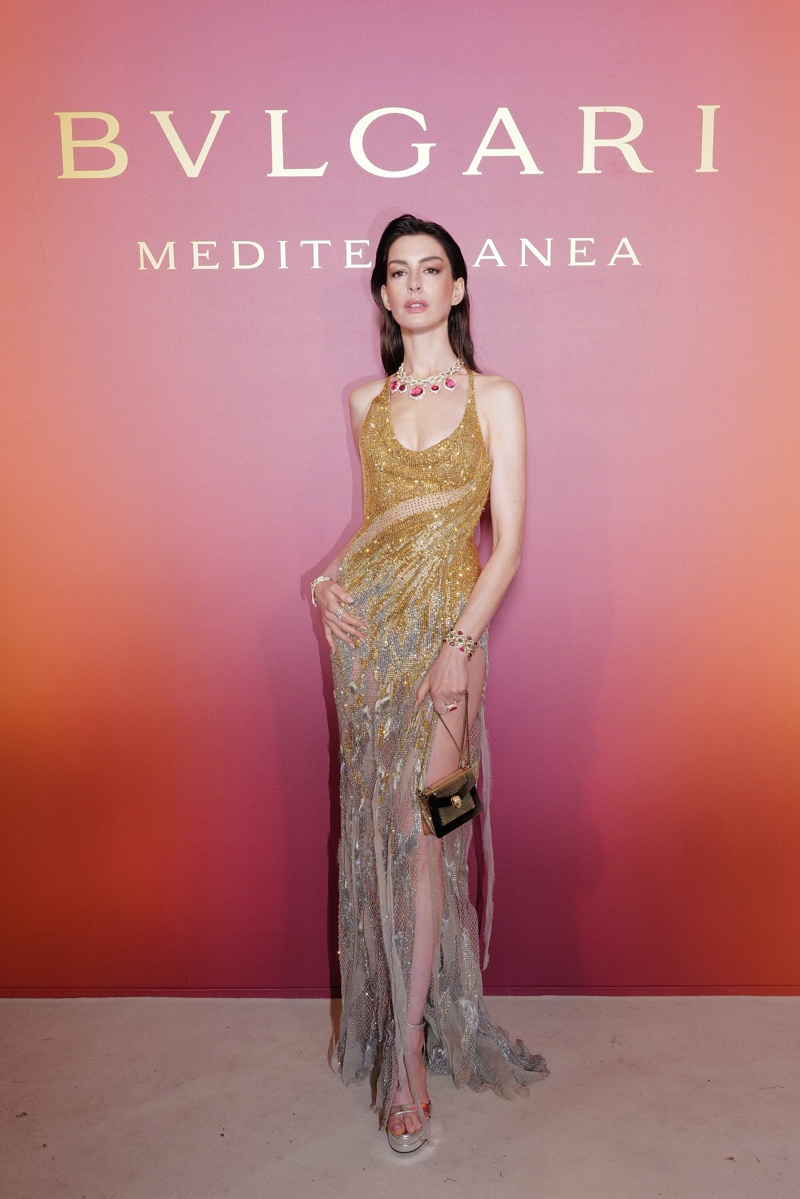 In Venice, Italy, all eyes were on Anne Hathaway as she graced the launch of the Bulgari Mediterranea High Jewelry Collection. As an ambassador for Bulgari, she showcased an exquisite gold crystal degradé dress, exclusively crafted by Atelier Versace from the brand's anticipated fall-winter 2023 collection.
The ensemble seamlessly blended artistic mastery with contemporary elegance. The captivating transition from gold to silver hues, embellished with an intricate crystal net and delicate chiffon strip, added a hint of ethereal charm. Notable design elements, including a central cut-out, side leg slit, and detachable hood, brought a daring edge to the ensemble.
Anne Hathaway's Gold Dress at Bulgari High Jewelry 2023 Event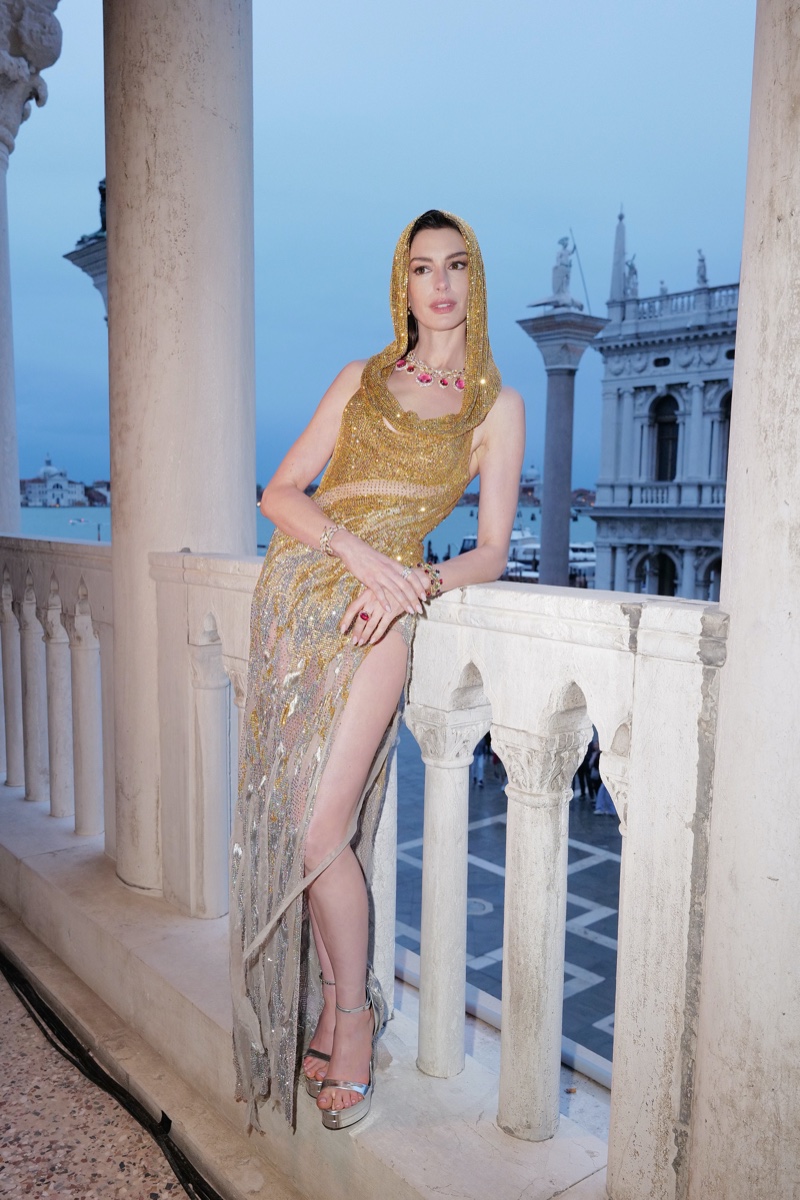 Hathaway's affinity for Versace is undeniable. She has consistently embraced the brand's exquisite creations, leaving a lasting impression at prestigious events like the 2023 Met Gala. Her association with the renowned fashion house extends even further, as she has been featured in their stunning ICONS campaign.
Completing her extraordinary look, Hathaway opted for Versace's silver platform sandals, elevating her style and highlighting her elegance. The ensemble was perfectly complemented by a selection of Bulgari jewelry pieces, enhancing her beauty with refined luxury.