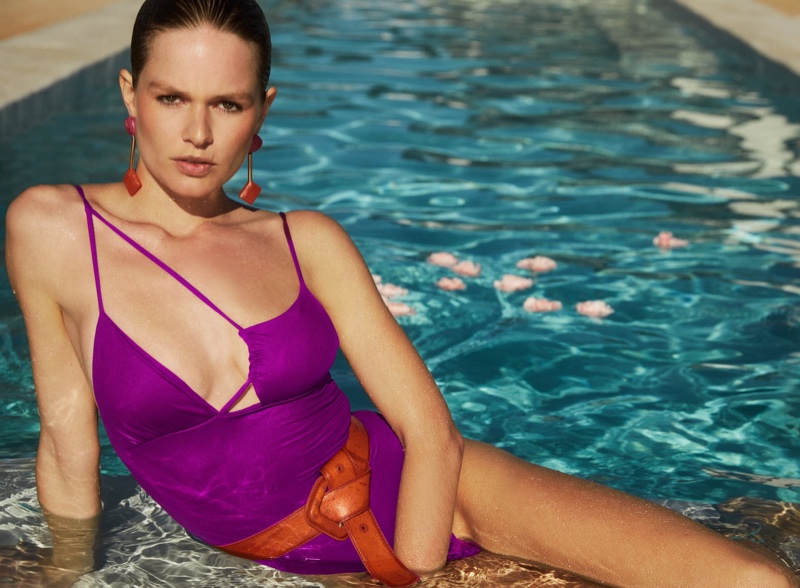 Get your beach wardrobe ready because Zara Beachwear's spring-summer 2023 collection is here! Channeling a glamorous 80s vibe, German model Anna Ewers takes center stage in the brand's latest trend guide, showcasing a stunning range of asymmetrical and bejeweled swimsuits with chic cut-outs.
Zara Beachwear Spring 2023 Collection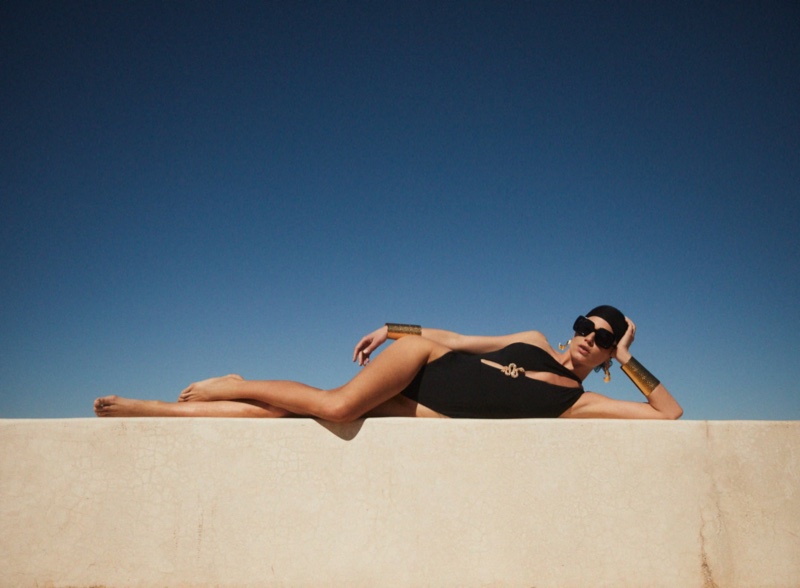 Anna Ewers, the ultimate beach babe, rocks eye-catching designs such as the crocodile-adorned halter swimsuit, asymmetric snake swimsuit, strappy styles, and cut-out rhinestone swimsuit. But the collection doesn't stop there! Zara Beachwear also introduces a semi-sheer kaftan with metallic thread to add a touch of sophistication to your beachside lounging.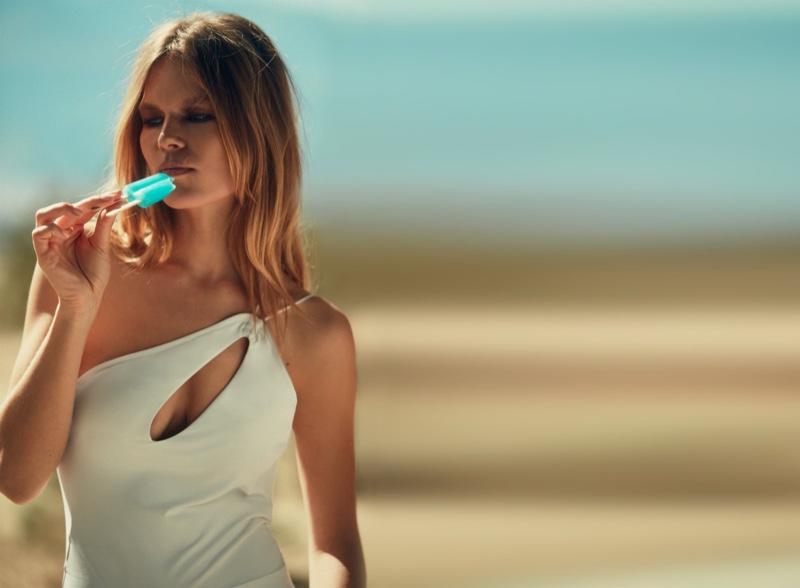 Zara Beachwear pairs these gorgeous swimsuits with statement jewelry like gold-tone belts, necklaces, and cuffs to make sure you shimmer in the sun. These accessories are the perfect finishing touch to elevate your beach look and make you the envy of every sunbather.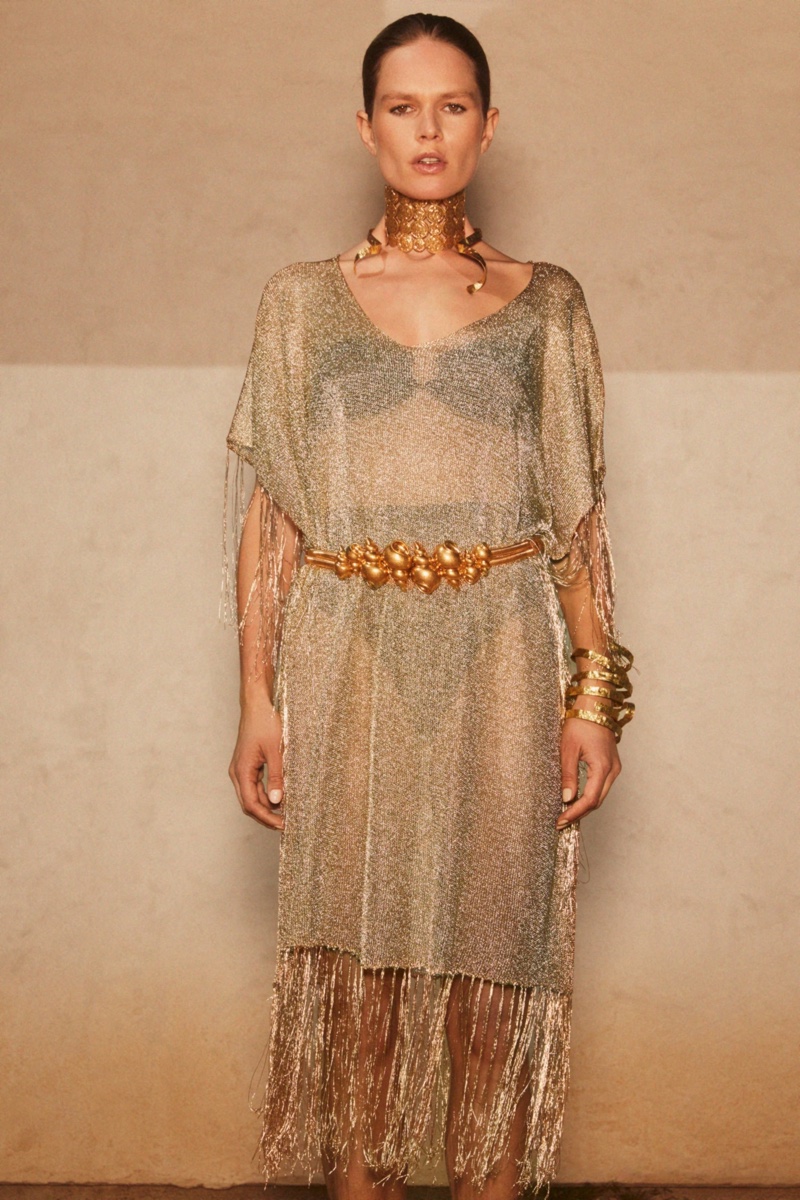 Zara is not just about beachwear, though. The brand recently unveiled its spring Studio campaign, featuring ethereal looks perfect for warm weather. With so many options, Zara has got you covered from beach to street, making sure you stay stylish all season long.