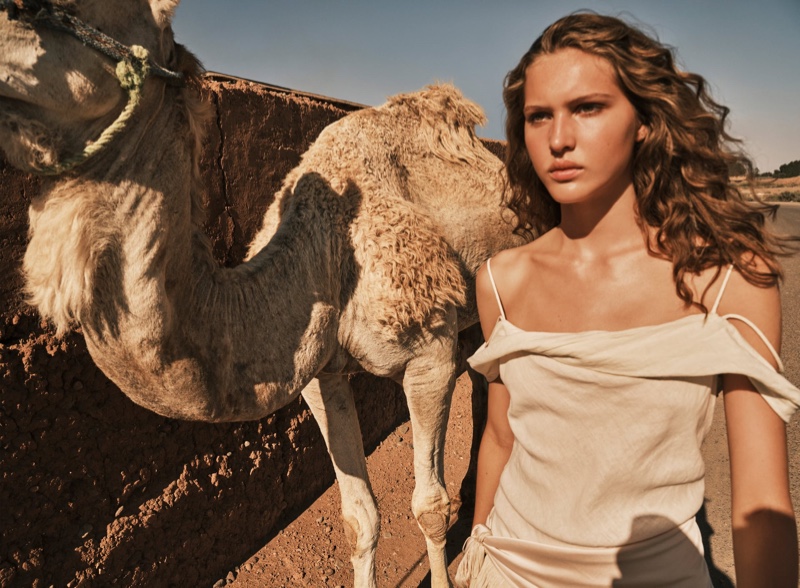 In Zara's summer 2023 collection, linen takes center stage, bringing a fresh and breezy feel to the fashion scene. Photographer Daniel Jackson beautifully captures the essence of this collection in a fashion shoot featuring rising model Angelina Kendall.
Zara Linen Summer 2023 Collection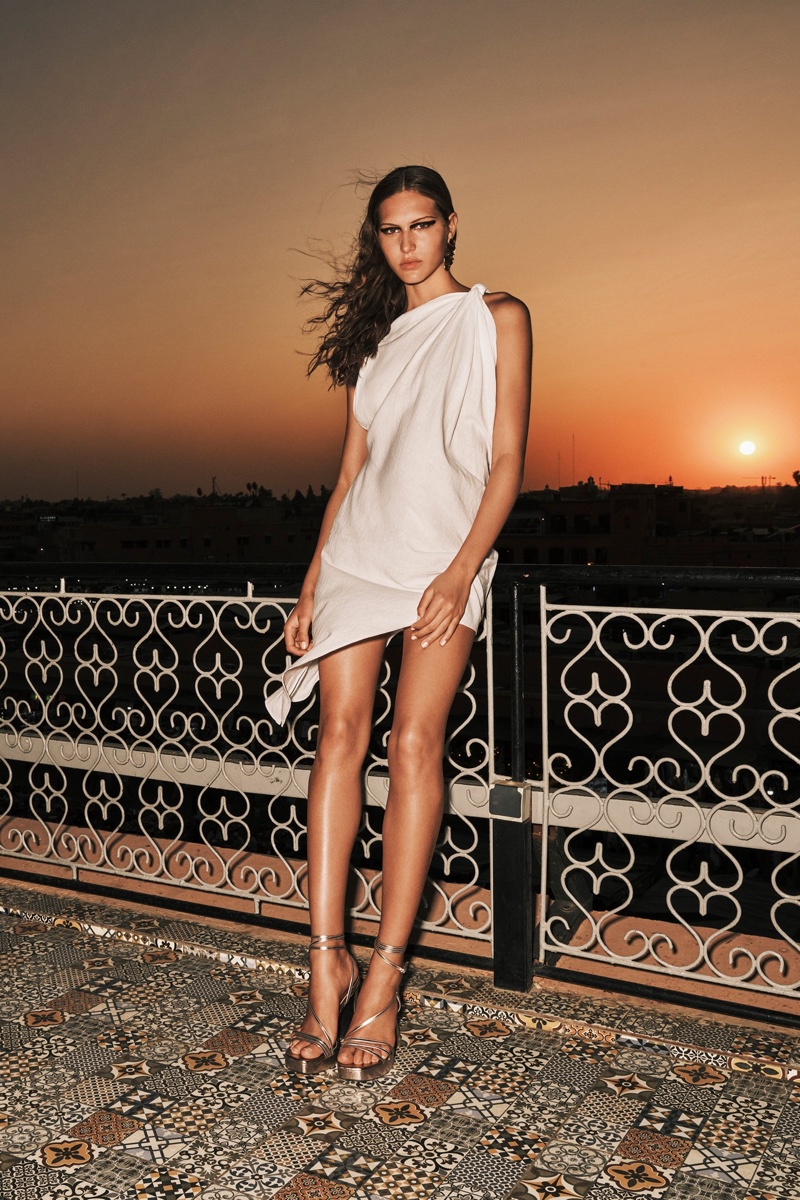 With her effortless grace, Angelina showcases a variety of lightweight ensembles that epitomize the relaxed elegance of Zara linen dresses and separates. From an asymmetrical dress to a fringed linen skirt, Zara presents a range of options that are both stylish and comfortable.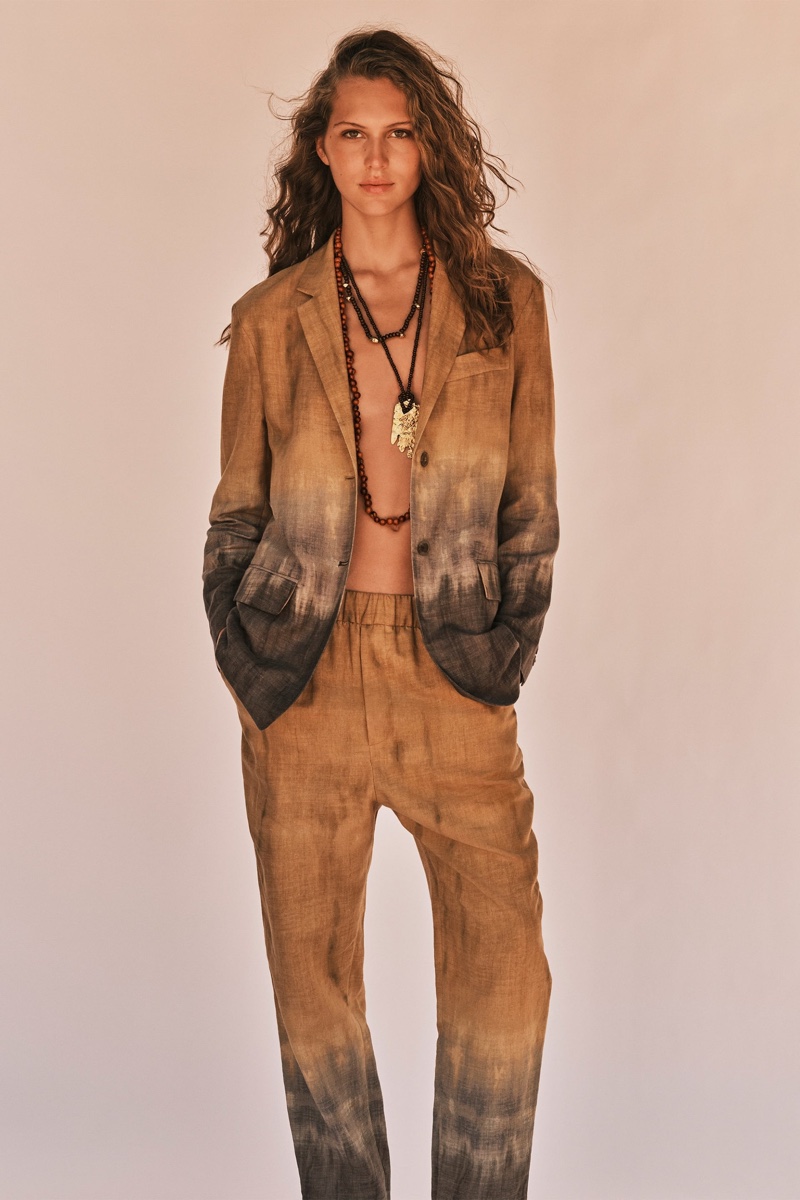 The collection also includes a striking tie-dye linen blend jacket paired with matching pants, as well as a limited-edition fringed dress, among other captivating pieces. The color palette, dominated by neutrals, offers endless possibilities for mixing and matching, allowing every fashion fan to create their own unique summer looks.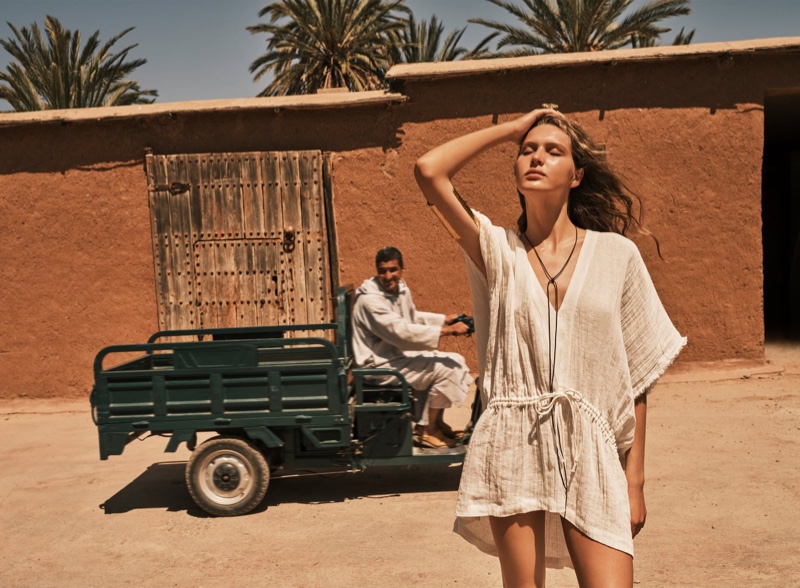 Zara's summer selection doesn't stop at linen. Recently, they unveiled an impressive array of denim and swimsuit styles, ensuring that every fashionista's needs are met this season. Complementing Angelina's natural beauty, hairstylist Rudi Lewis adds soft waves to her tresses, while makeup artist Siddhartha Simone enhances her features with a touch of dramatic eye makeup.