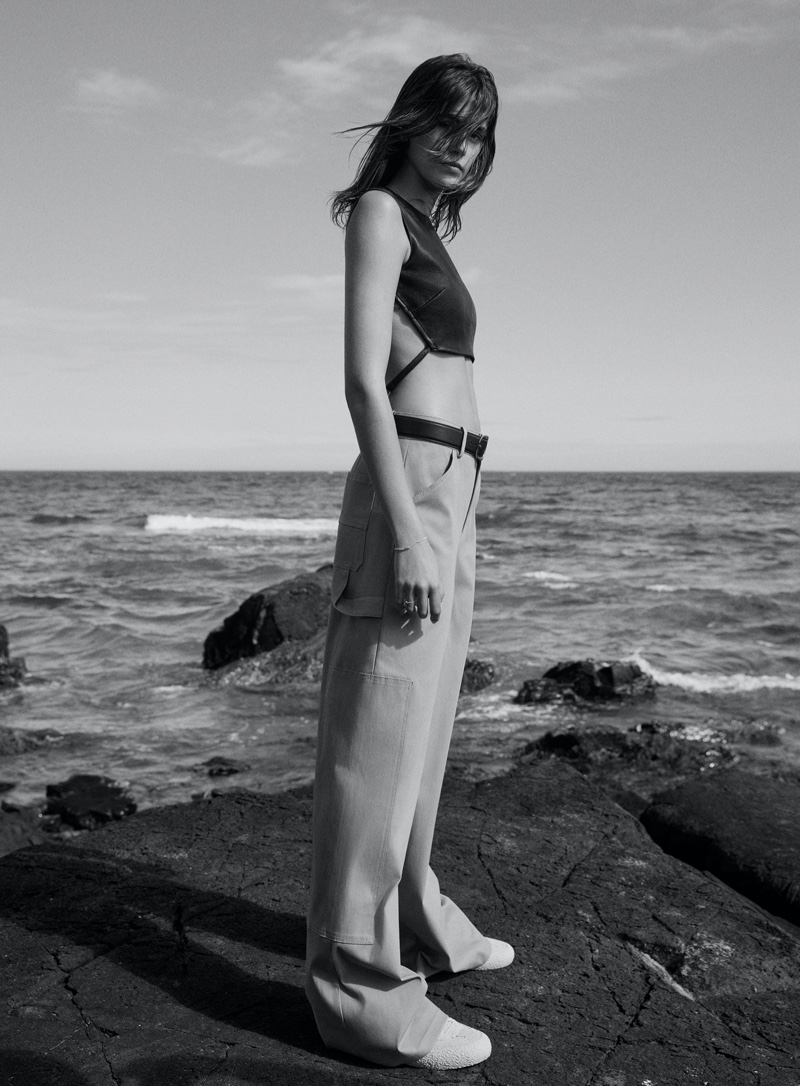 Supermodel Kaia Gerber and Zara have joined forces on a capsule collection of elevated essentials. The collaboration consists of over 30 different pieces and includes essentials for any wardrobe, such as cropped sweaters, slip dresses, bra tops, and tailored pants.
Kaia x Zara 2022 Collection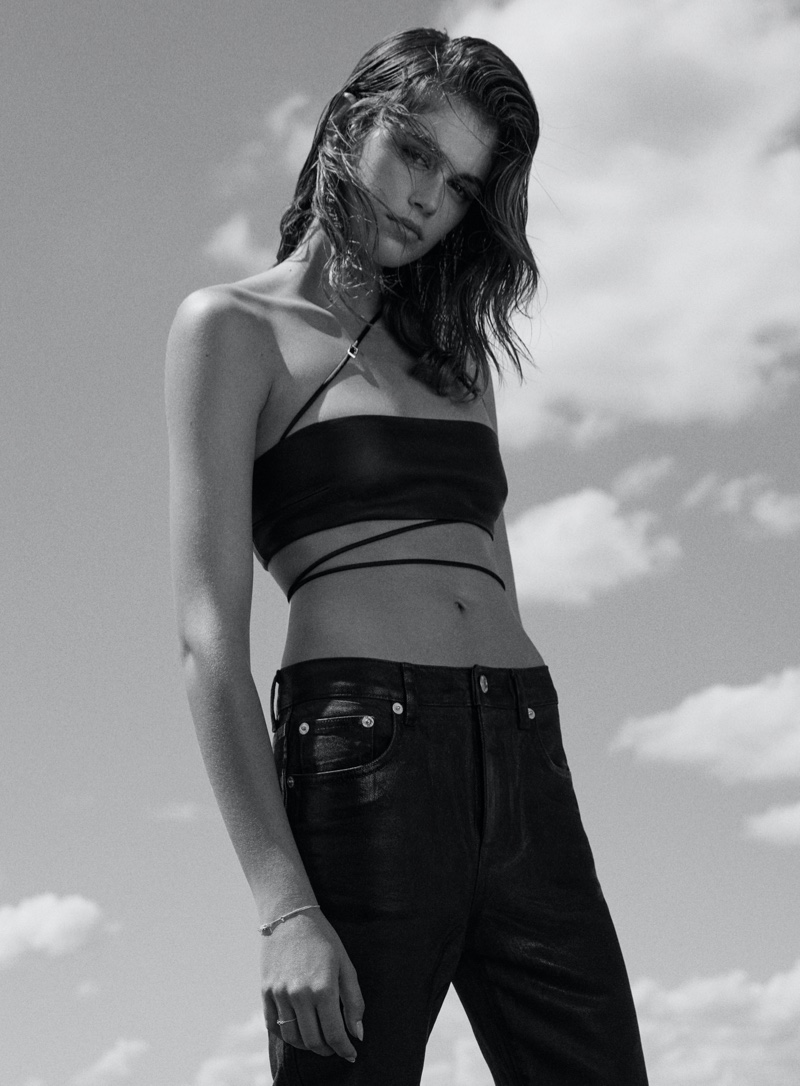 Fabien Baron was the photographer behind the black and white campaign images, and Karl Templer was responsible for the styling. When it came to designing clothes inspired by the 1990s, Kaia Gerber looked to her mother, Cindy Crawford, for inspiration, as well as her friends and own style.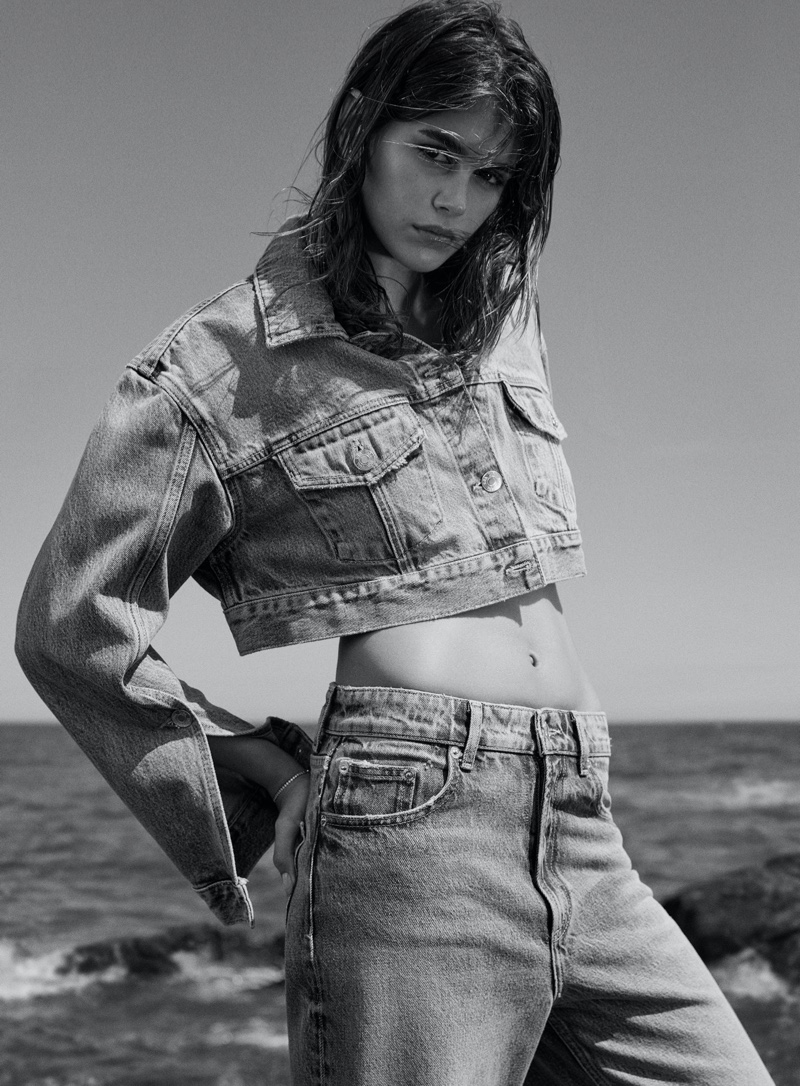 "My starting point for this collaboration with Zara was to ask if it is possible to do a collection that has everything you would ever need in your closet," Kaia shares. "If you were traveling and packed an entire collection, could it cover every possible need that you had? I think we've achieved that."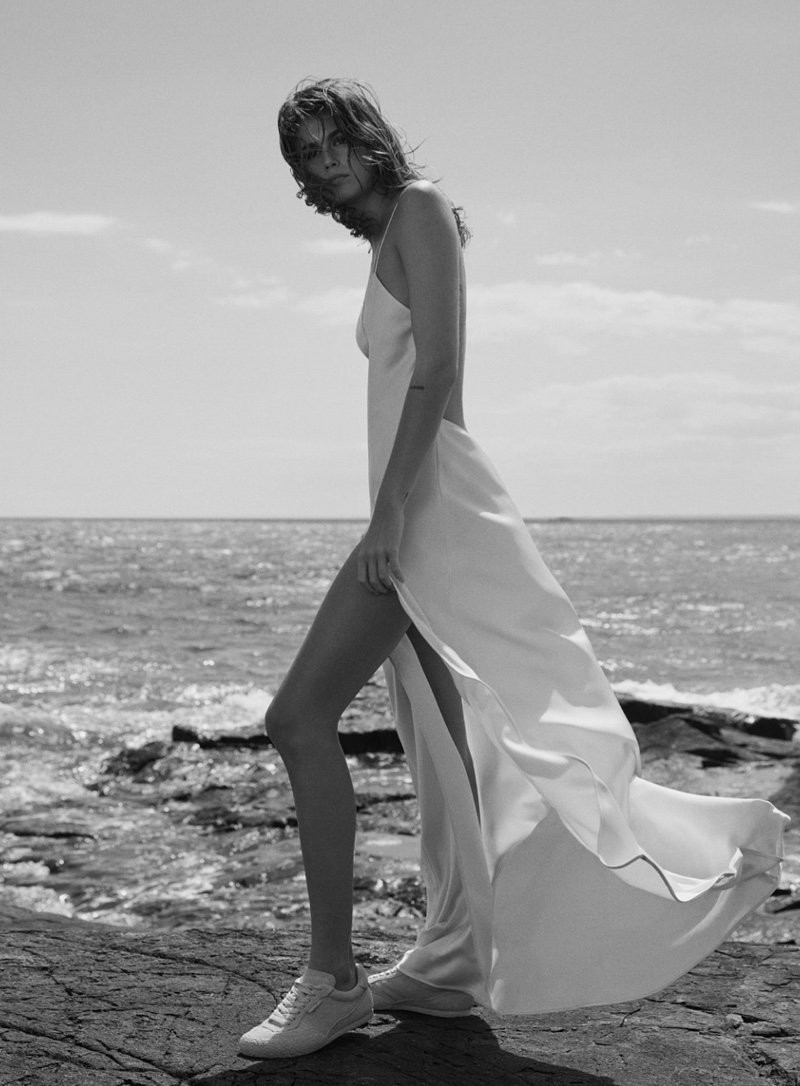 Black, cream, and tan are the three earthy tones represented in the minimalist pieces' color palette. At $35, accessories start at $35; the most expensive item is a leather coat at $439. You can also see Kaia pose in Celine's winter 2022 campaign and shop Kaia for Zara now.