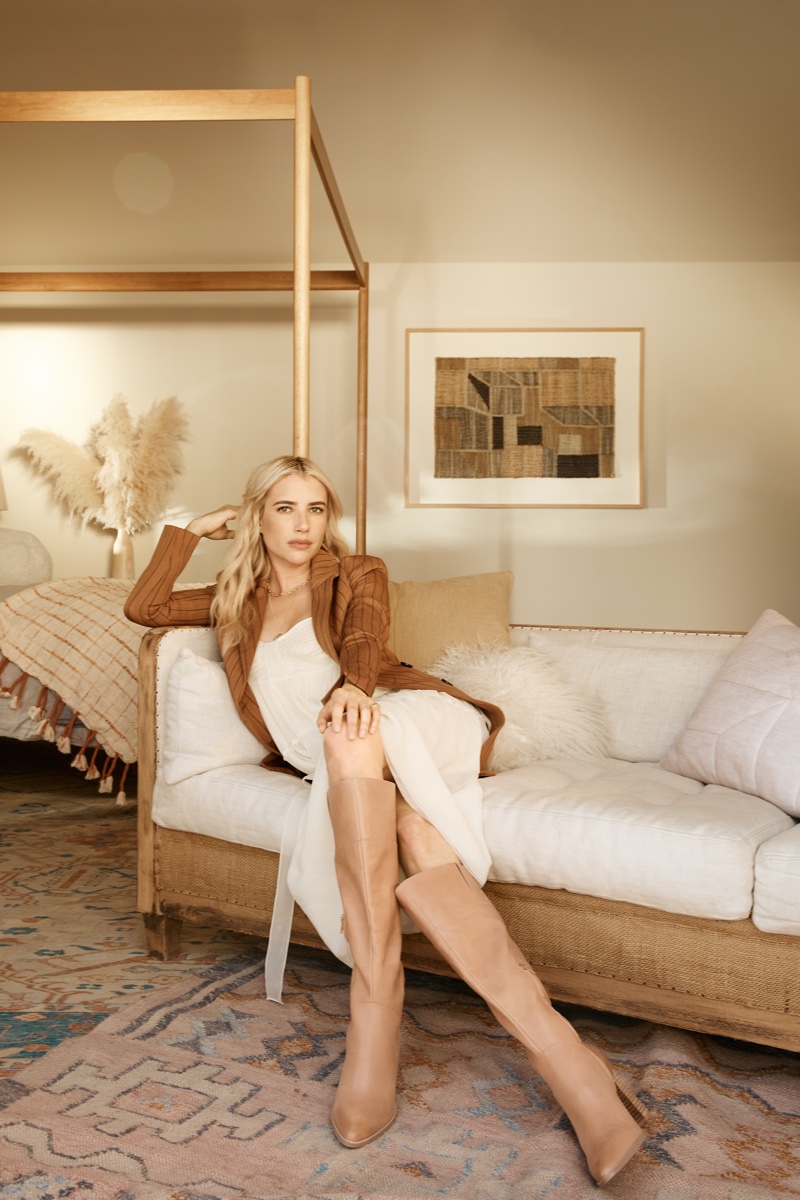 Crown Vintage, which is owned by DSW, has chosen actress Emma Roberts to represent the brand for its fall 2022 campaign. The images show the blonde, looking ready for autumn, posing with multicolored leaves and a predominantly neutral color scheme.
DSW Crown Vintage Fall 2022 Campaign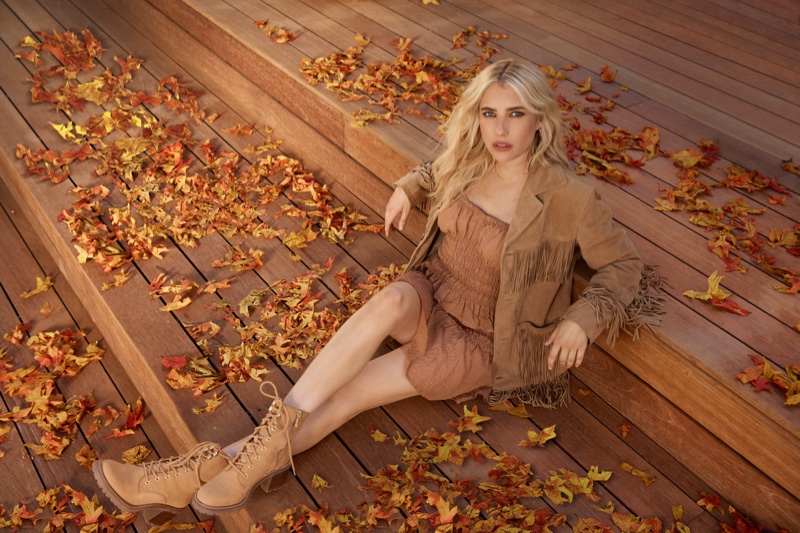 The images were taken on location in Los Angeles in August of this year. All the styles featured in the advertisements have prices ranging from $35 to $129, making them affordable. Emma Roberts can be seen in one shot sporting a ruched dress, a jacket with fringe detailing, and a pair of Yuliana boots with a block heel and a lace-up front. See Emma's Cosmopolitan cover story from last year.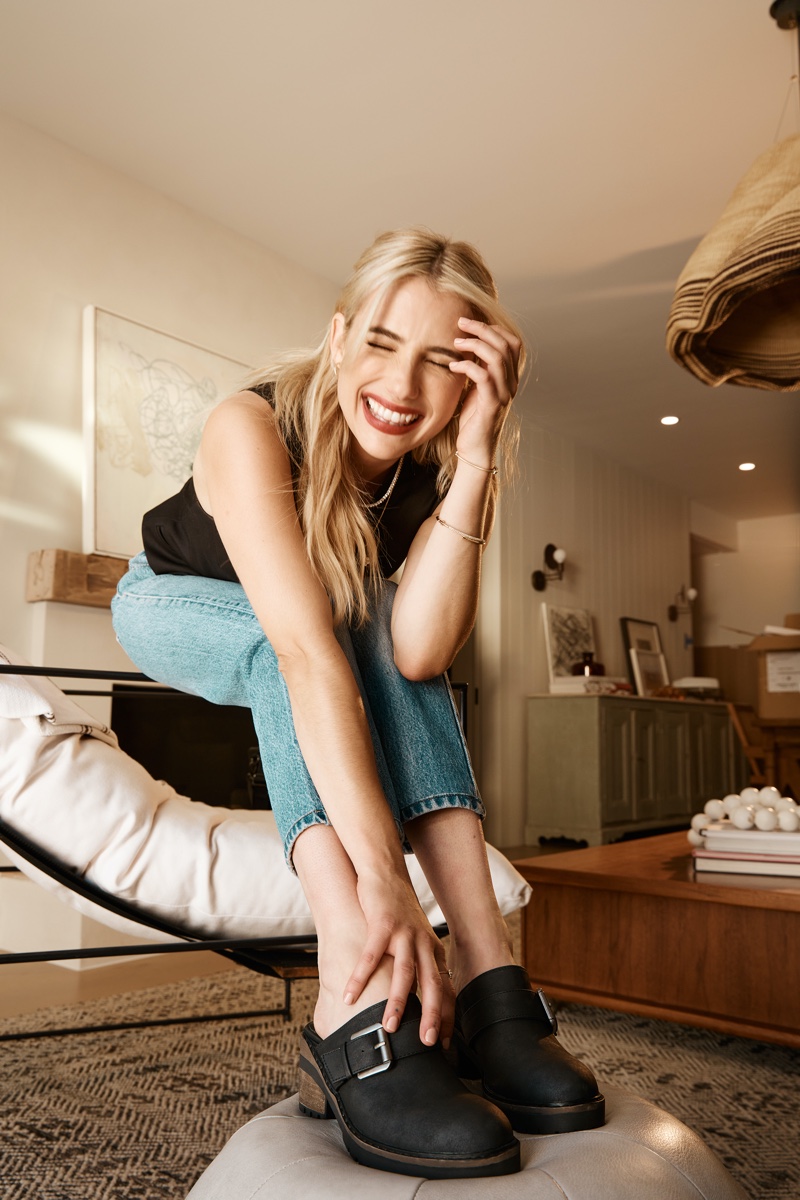 "I gravitated to Crown Vintage brand because it embraces and encourages individuality," shares Emma. "I live in the shoes, everything from loafers to boots. They're so comfy and chic and I love a place where I can get one of everything."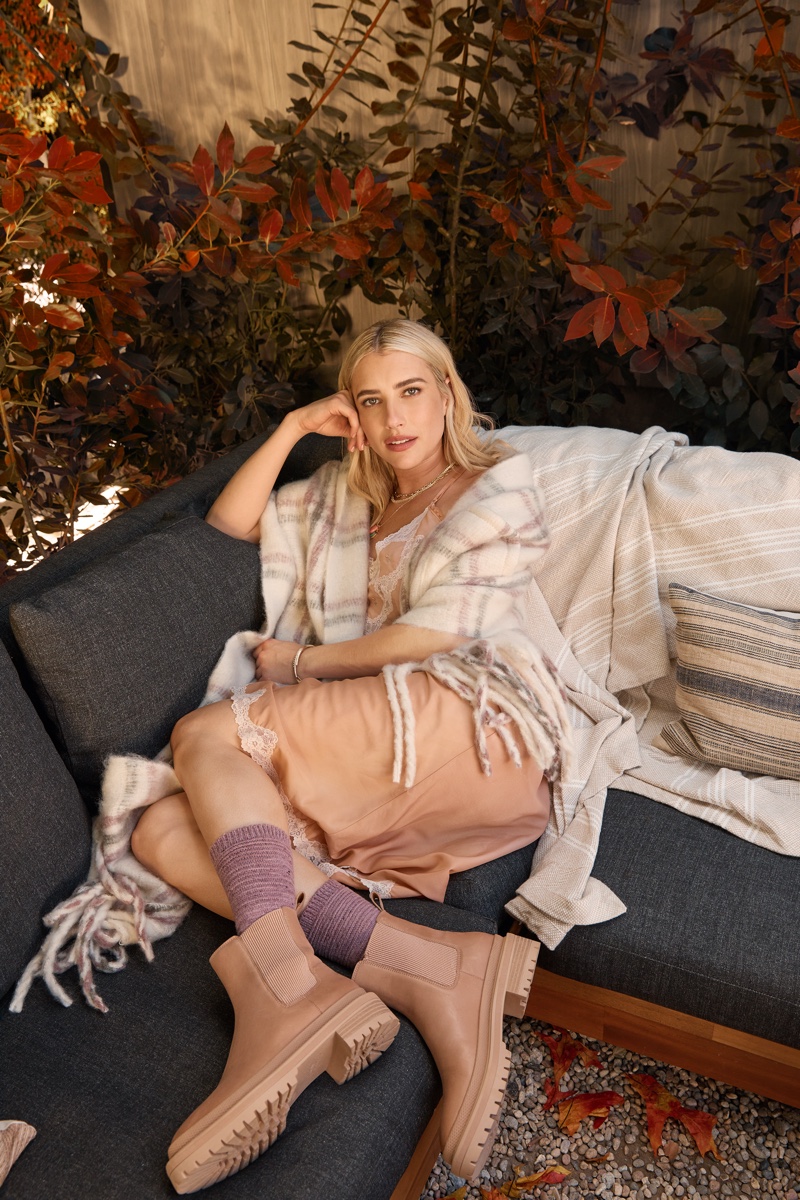 In another photo, she wears a denim outfit while modeling the black Janis clog. In addition, Emma Roberts relaxes while wearing a fringed shawl, a slip dress with lace embellishment, purple socks, and the Gianzia Chelsea boot. Emma Roberts will also work with the Crown Vintage brand on the upcoming spring, summer, and fall 2023 collections.