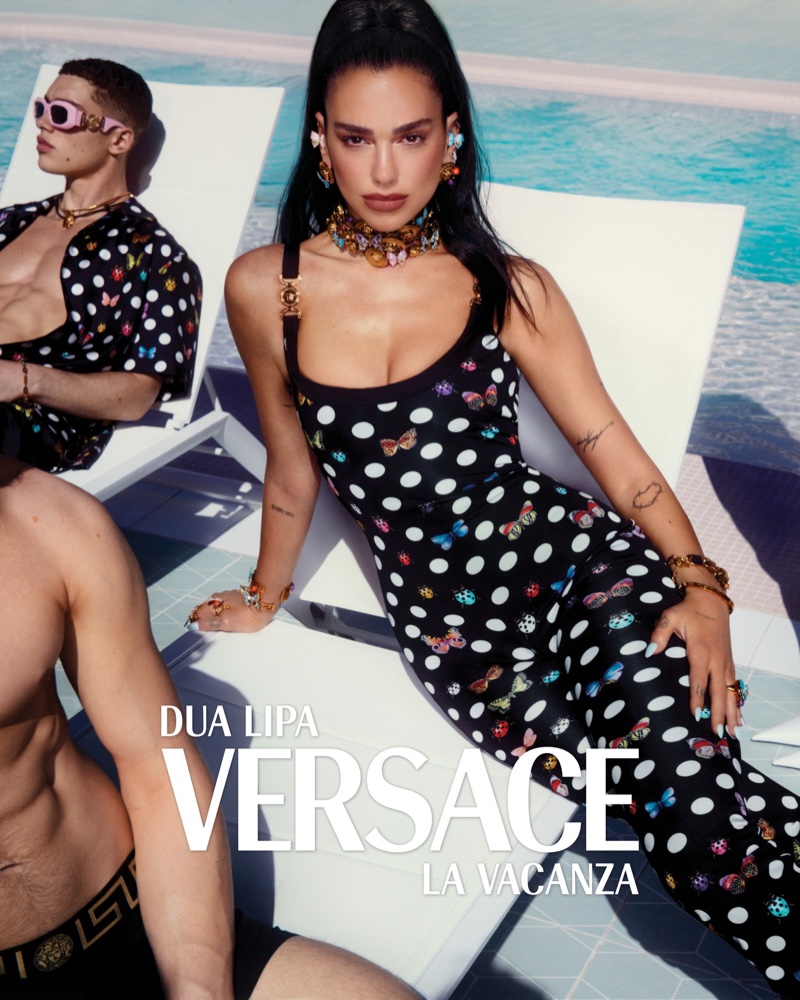 In a fusion of fashion and music, Dua Lipa and Versace have united forces to unveil the La Vacanza 2023 collection. This scintillating summer campaign pays homage to the allure of glamorous style, showcasing a mesmerizing array of evening gowns, printed swimsuits, and shimmering sequins.
Dua Lipa x Versace La Vacanza 2023 Campaign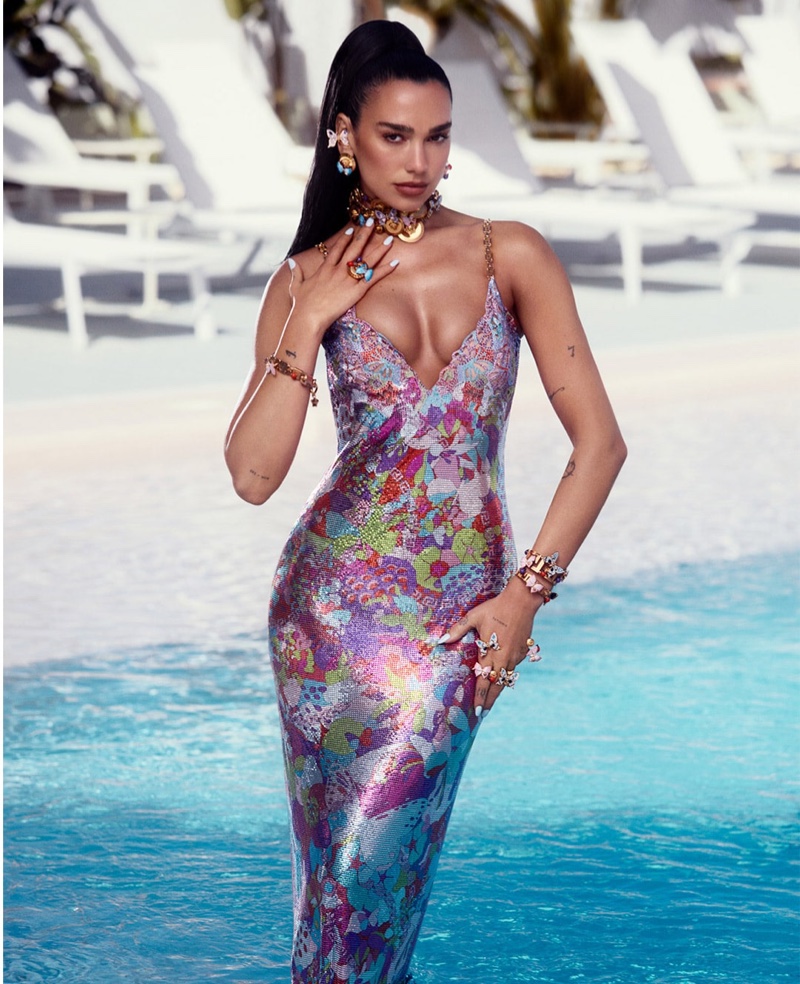 Through the lens of Carlijn Jacobs, Dua Lipa embodies the quintessential Versace girl, following her previous triumph as the face of the Italian fashion powerhouse's fall 2021 campaign. Butterflies flutter delicately across the fabric while polka dots playfully dance on a number of designs.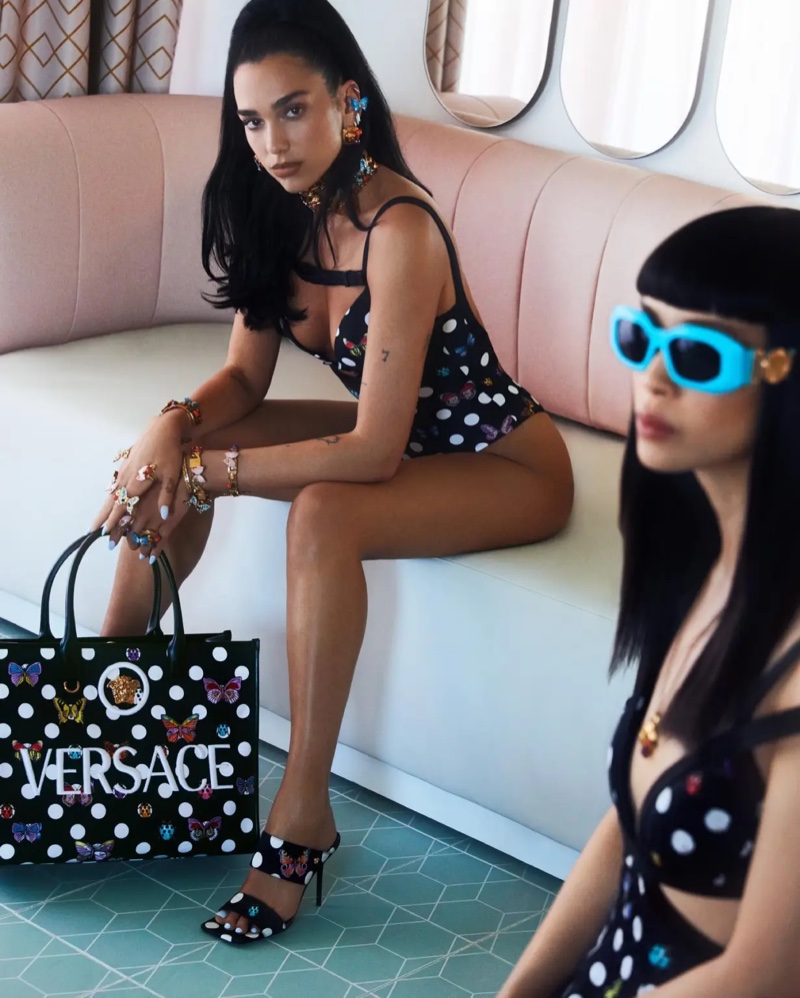 Bold, vibrant colors command attention, serving each piece with an unapologetic sense of chic. What sets the Dua Lipa x Versace collection apart, however, is the personal touch contributed by the pop star herself. Collaborating closely with designer Donatella Versace, the multifaceted singer has lent her creative genius to co-design these extraordinary creations.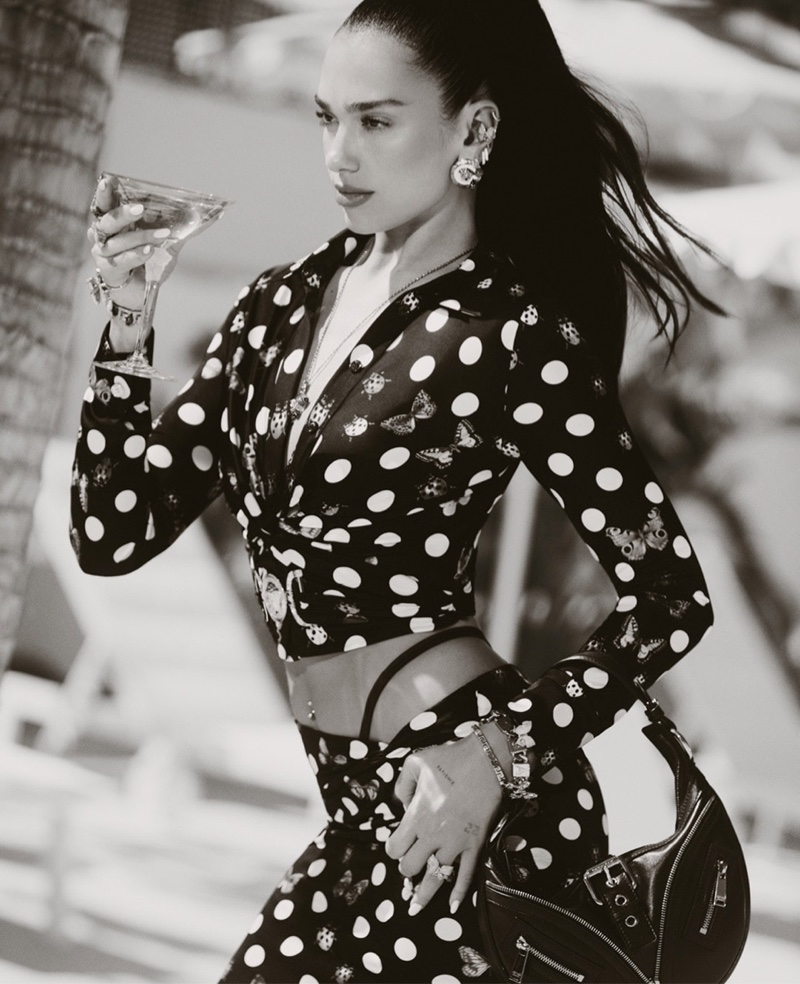 Versace's longstanding relationship with celebrities continues to shine brilliantly, as exemplified by their collaboration with Anne Hathaway. The renowned actress previously lent her radiant presence to the brand's Icons ads and elegantly adorned their pieces at a prestigious jewelry event.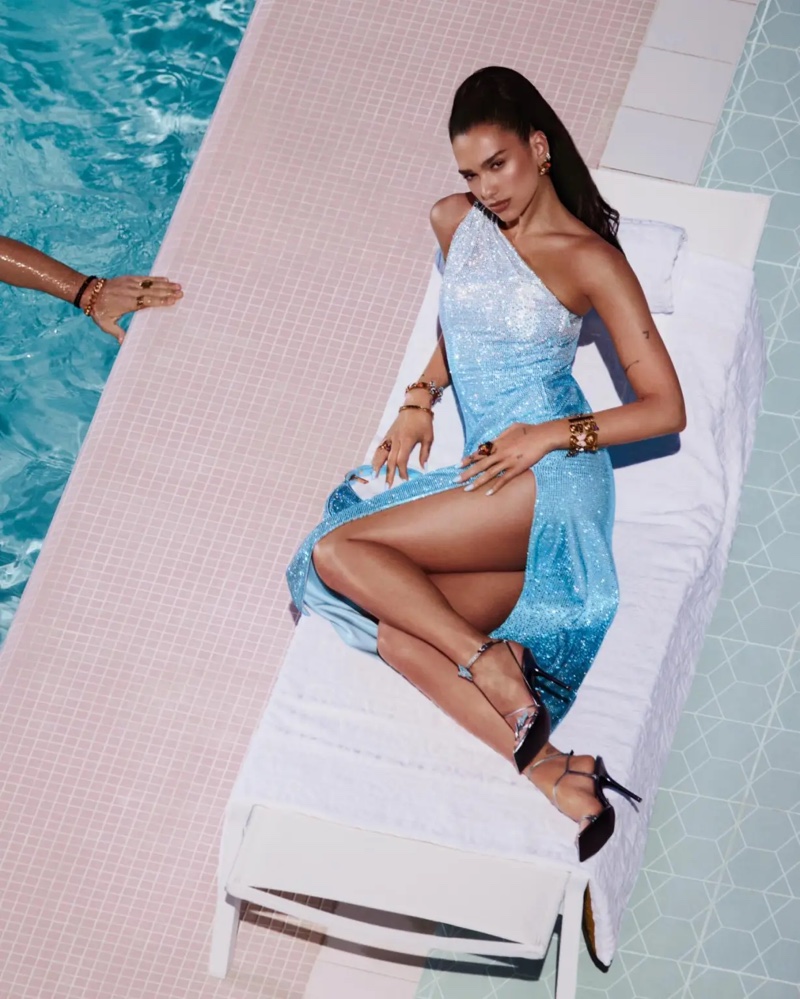 As Dua Lipa's lustrous high ponytail cascades down her back, along with layered jewelry, the spirit of retro glamour is effortlessly evoked. With La Vacanza 2023, Versace and Dua Lipa have created a collection that encapsulates the essence of modern luxury.