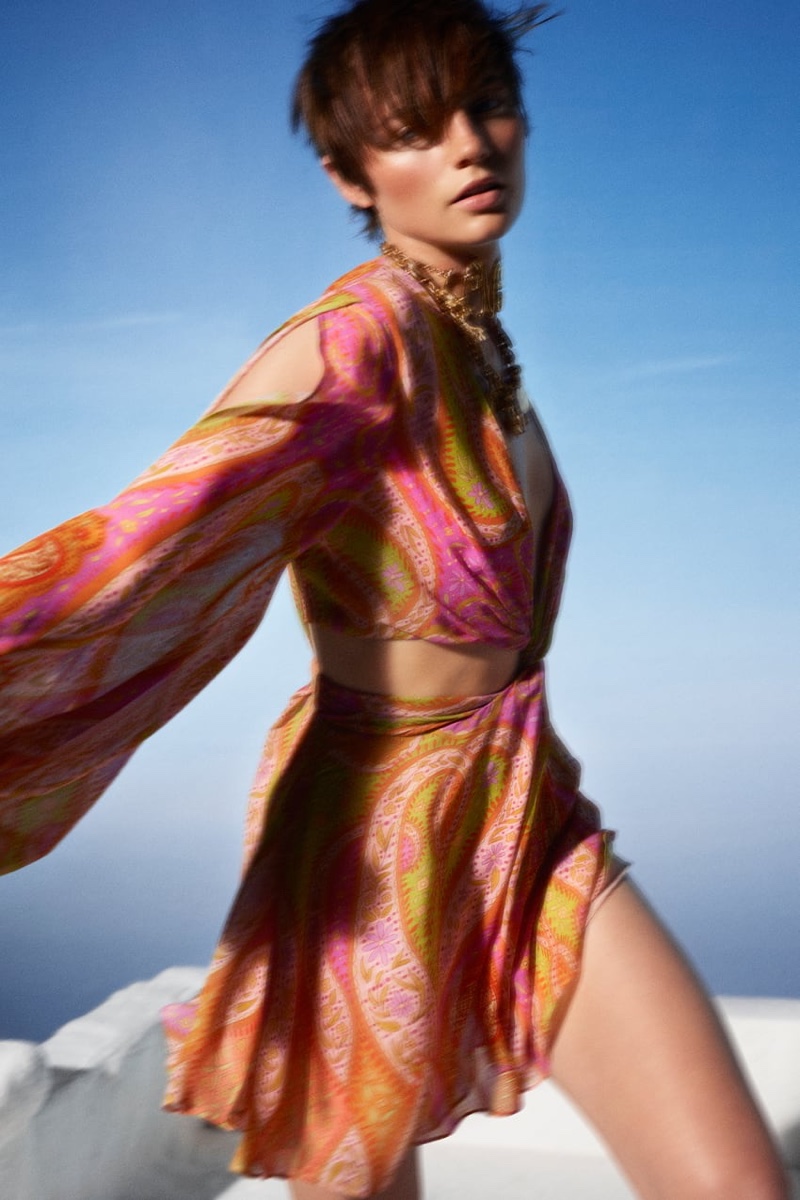 Prints are in for a recent trend guide from Spanish fashion giant Zara. The captivating Fran Summers, a British model, is featured in the editorial. She wears patterns with a boho-inspired aesthetic that are bold in color and have relaxed silhouettes. In a photoshoot, designs that stand out include wrap dresses, beaded separates, and wide-leg pants.
Zara Prints Fashion Trend 2022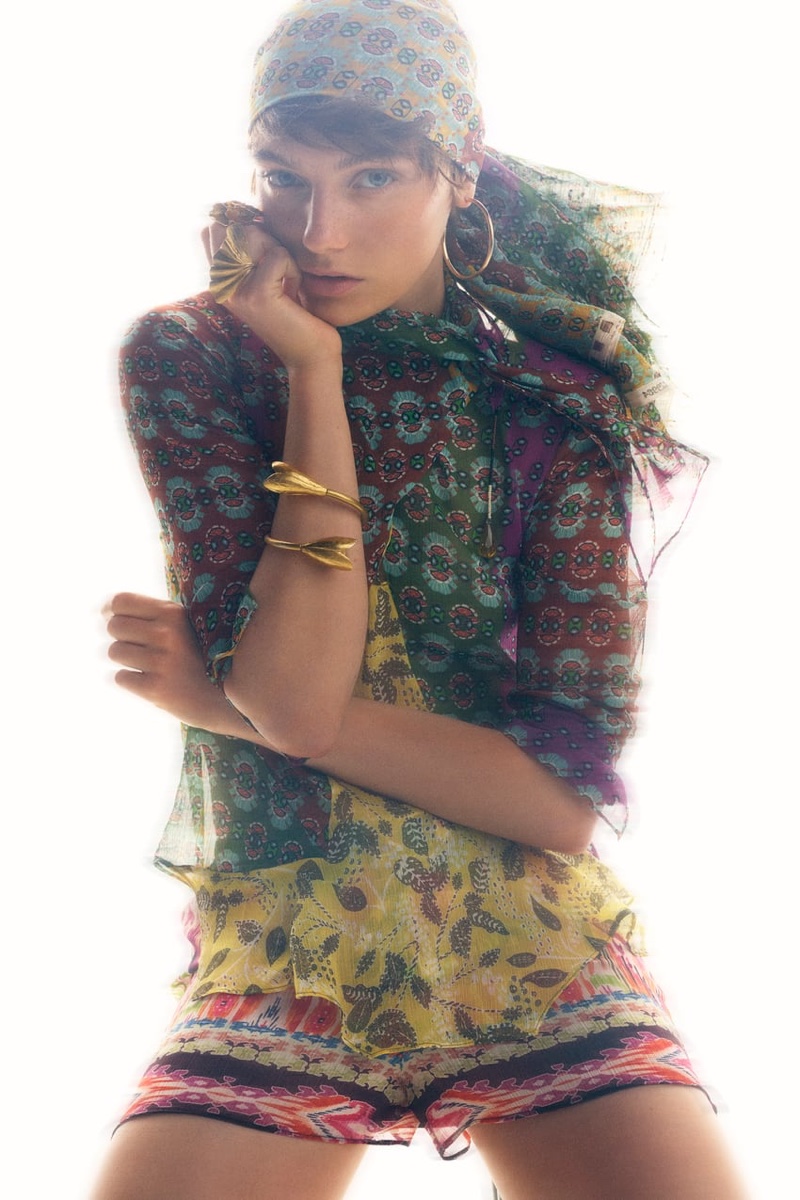 The outfits are accessorized with printed scarves covering hair, chunky platform sandals, and jewelry with a gold-toned finish. The fact that Fran sports both a short pixie cut and a long fringed hairstyle evokes strong associations with the decade of the 1960s.
Related: Imaan Hammam Embraces Summer in Zara Swimwear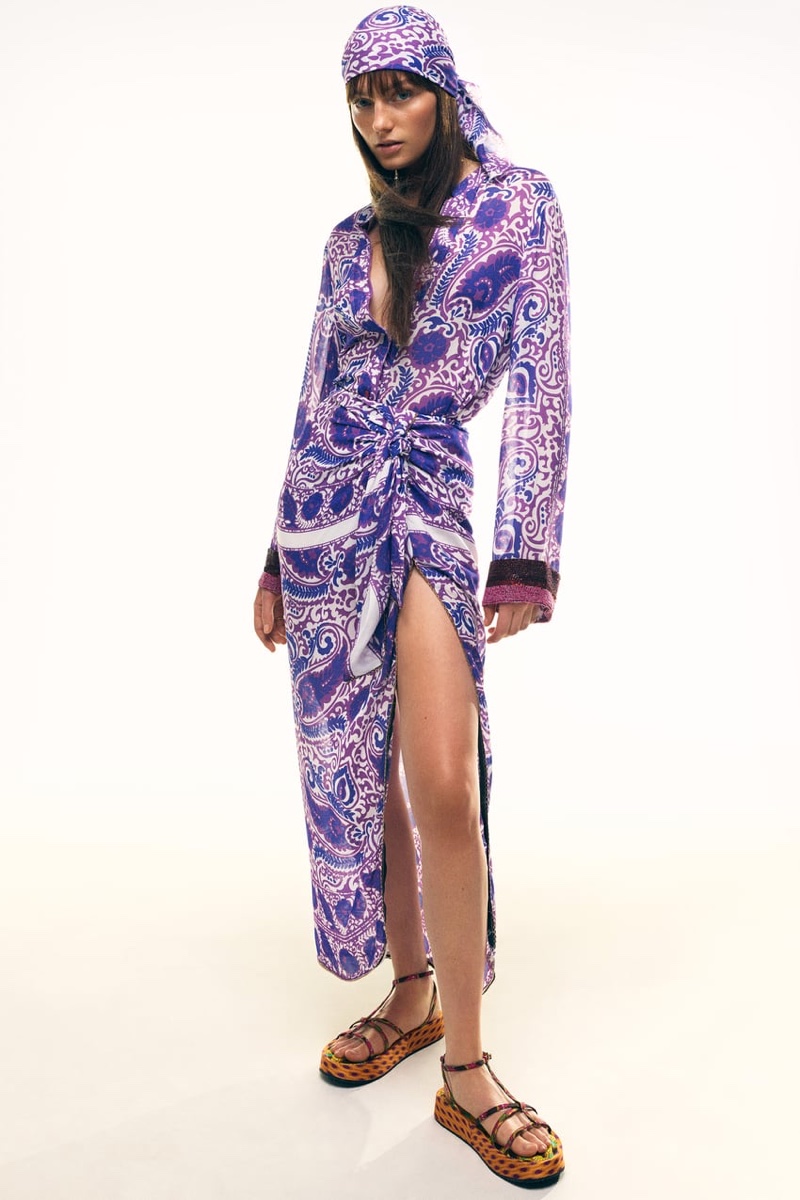 A color palette boasts of vibrant hues of marigold yellow, indigo purple, and emerald green. Additionally, Fran showcased the brand's newly introduced wedding dress designs made of silk, lace, and satin, released earlier this year.