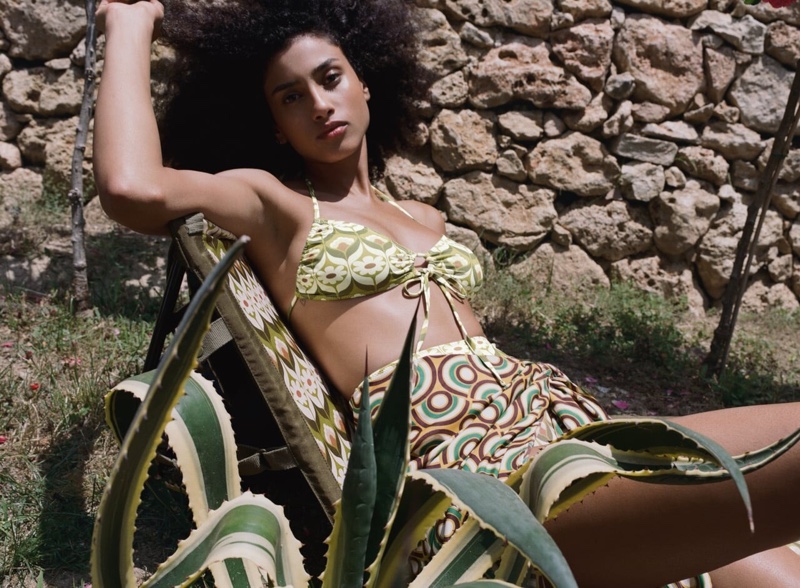 When it comes to the warm weather season, swimsuits are always in style. The new arrivals at Zara for the year 2022 are primarily comprised of swimwear. Imaan Hammam, a leading face, appears in a photo shoot where she poses in looks appropriate for a vacation getaway. The Dutch model looks stunning in every photograph, whether she is wearing a daring print or a sultry cutout.
Zara Women's Swimwear Summer 2022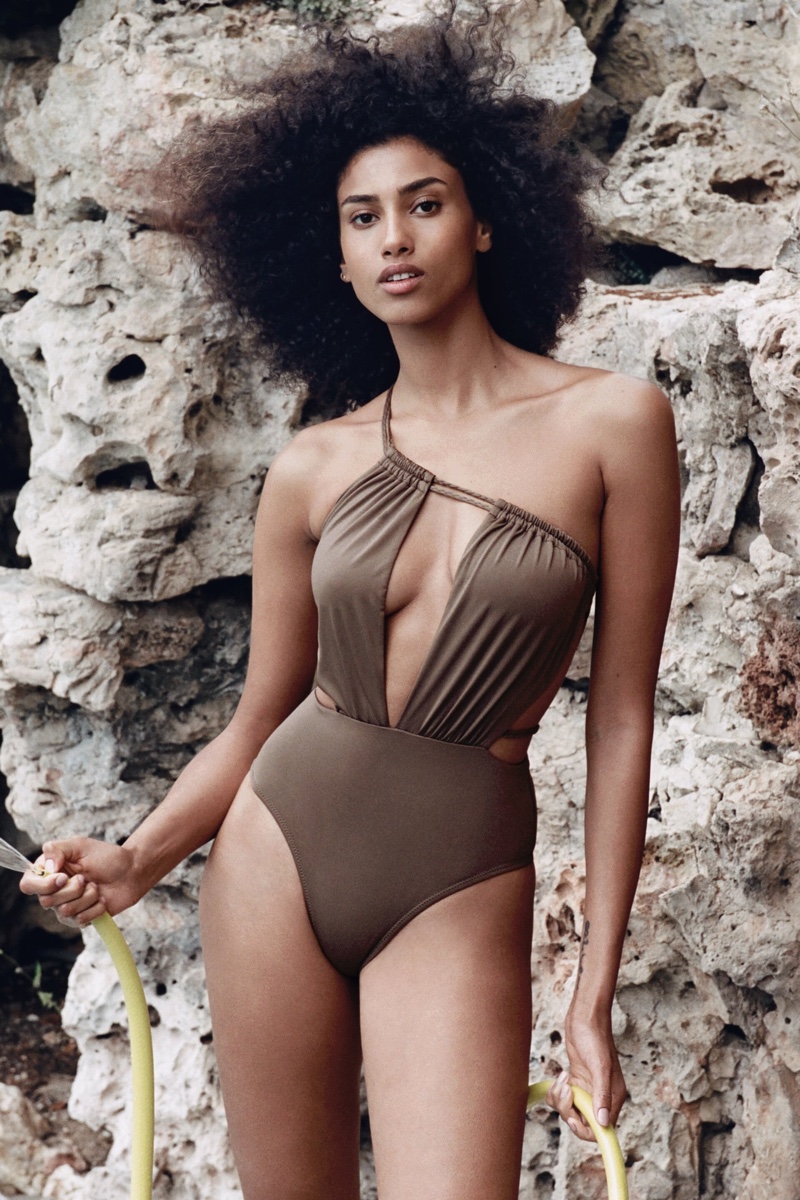 In one picture, Imaan Hammam can be seen sporting a braided bikini bottom and a woven bikini top in a brilliant blue color. A one-piece swimsuit in a strapless style and a retro-inspired print stands out in the color purple. In another photograph, she can be seen striking a pose while holding a water house in one hand and modeling a knot-detailed, taupe-colored asymmetrical swimsuit.
Related: Imaan Hammam Graces the Pages of Harper's Bazaar US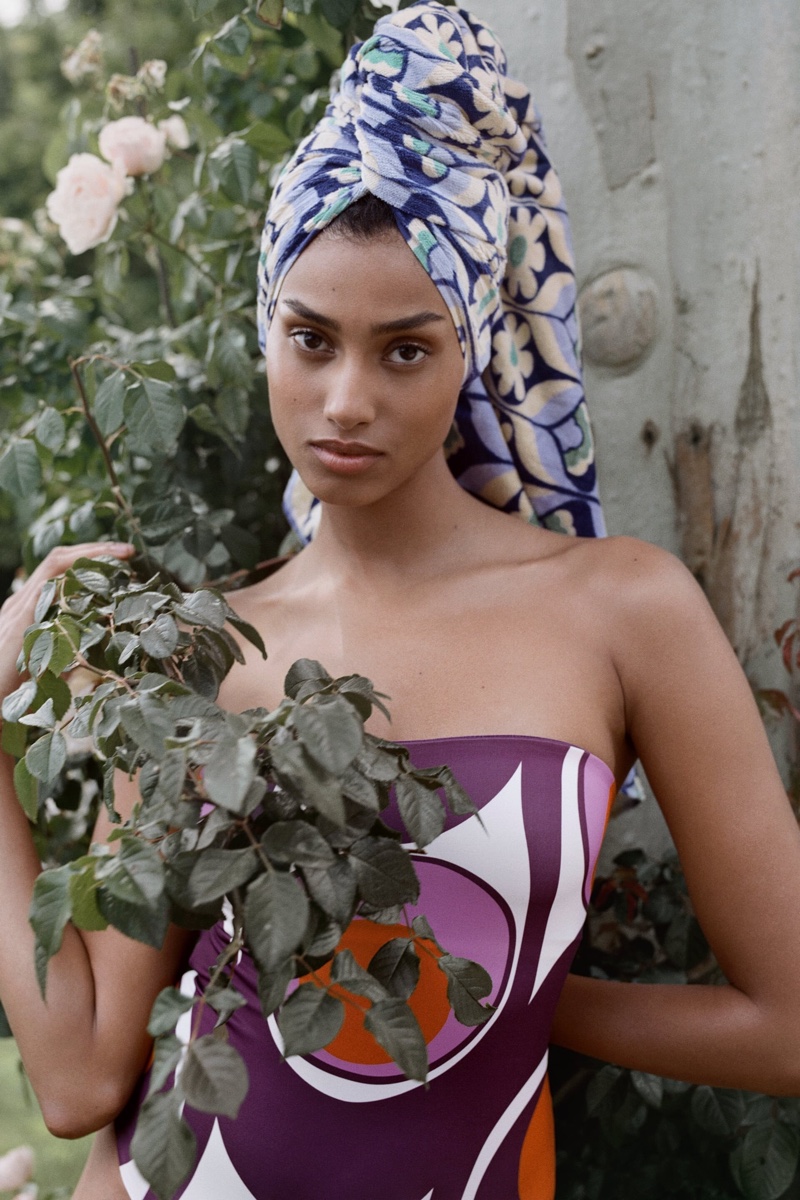 Surrounded by green plants and floral blooms, Imaan Hammam evokes natural beauty in the fashion shoot. Zara Home also recently launched its beachwear collection, which features minimal silhouettes for additional summer 2022 inspiration.