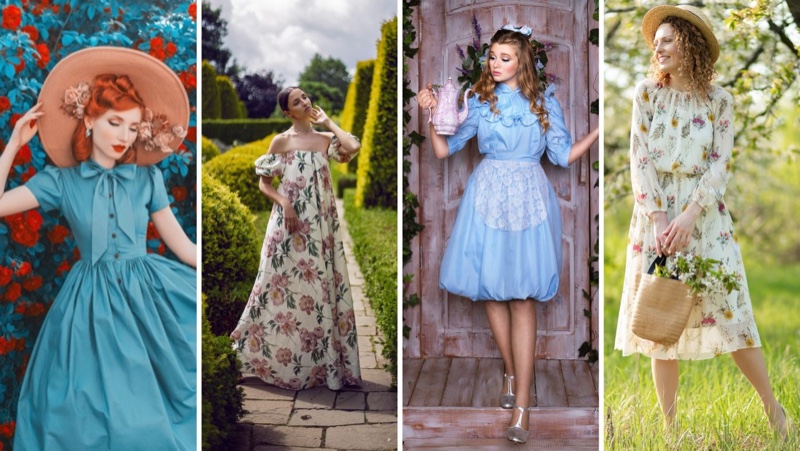 Tea parties are occasions that call for elegance and sophistication in your outfit. When finding out what to wear to a tea party, whether you're attending a garden tea party, an indoor tea party, a vintage tea party, or even a costume tea party, it's essential to dress appropriately for the event. 
Our comprehensive guide will explore the ins and outs of tea party attire, from dresses to accessories, so that you can make a stylish statement at your next tea party. 
What to Wear to a Tea Party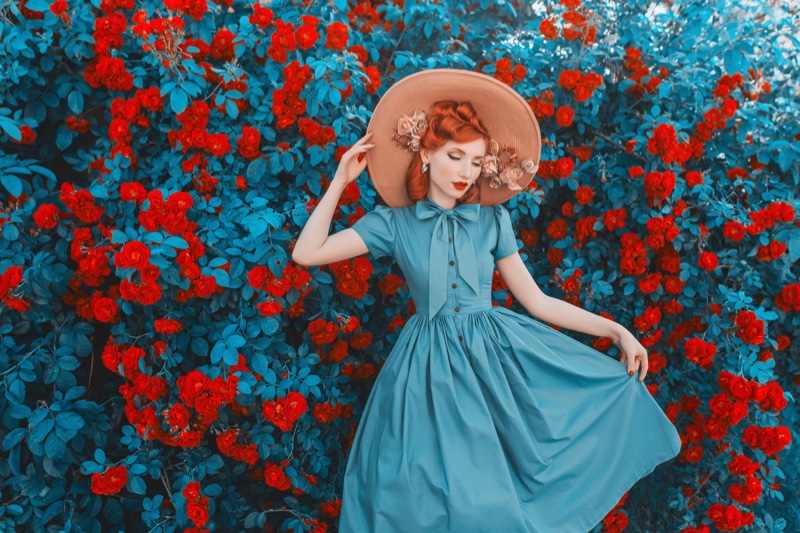 When it comes to tea party attire, the general rule of thumb is to keep it modest and elegant. Tea parties are special occasions that call for dresses or skirts, but a nice blouse and dress pants can also work well if you want something more tailored.
The length of the skirt or dress should be knee-length or longer, and it's best to opt for elegant cuts and silhouettes. Much like a white party, pay attention to the dress code on your invitation to find out what to wear.
Dresses: Midi or Maxi Length, Floral Prints & Pretty Pastels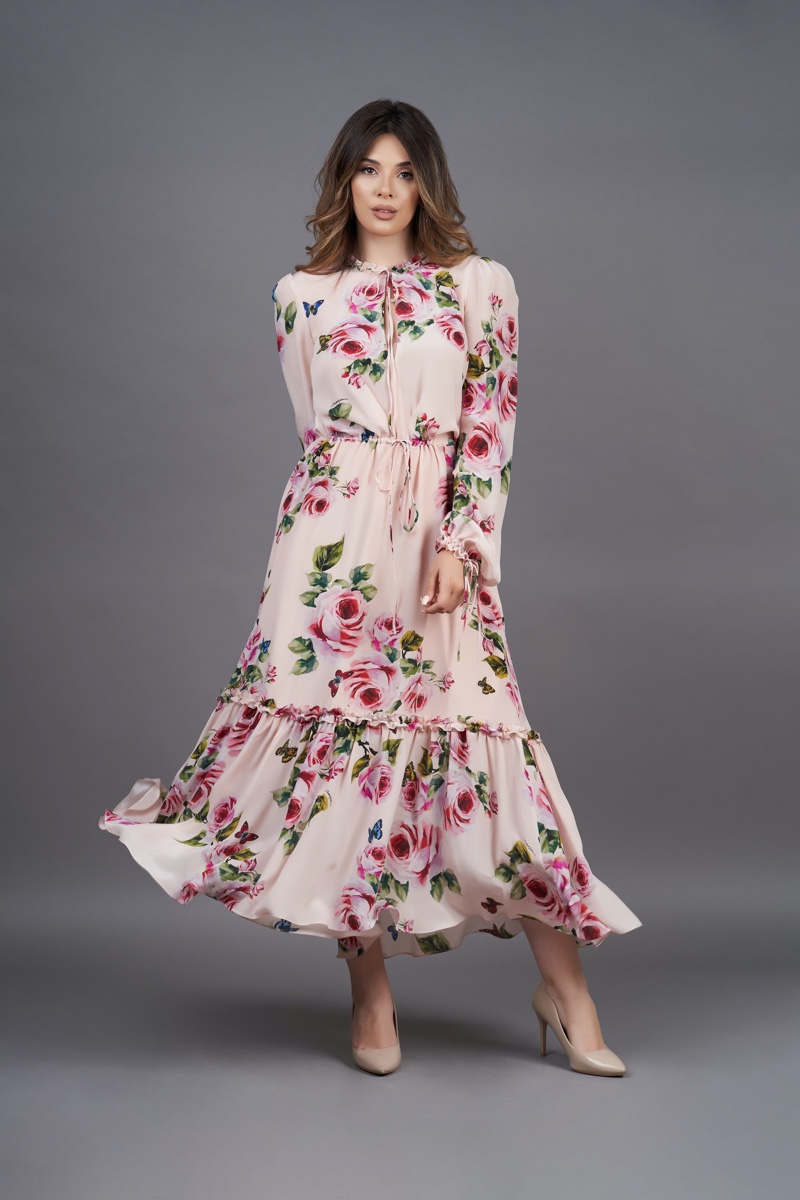 A tea party is the perfect occasion to showcase your love for dresses. Look for midi or maxi-length dresses in floral prints or pretty pastel colors. These feminine and timeless patterns and hues are perfect for tea parties.
Choose classic and flattering cuts like fit-and-flare dresses or tea-length dresses. These styles are flattering on most body types and exude a sense of grace and elegance.
Skirts & Blouses: A Lovely Combination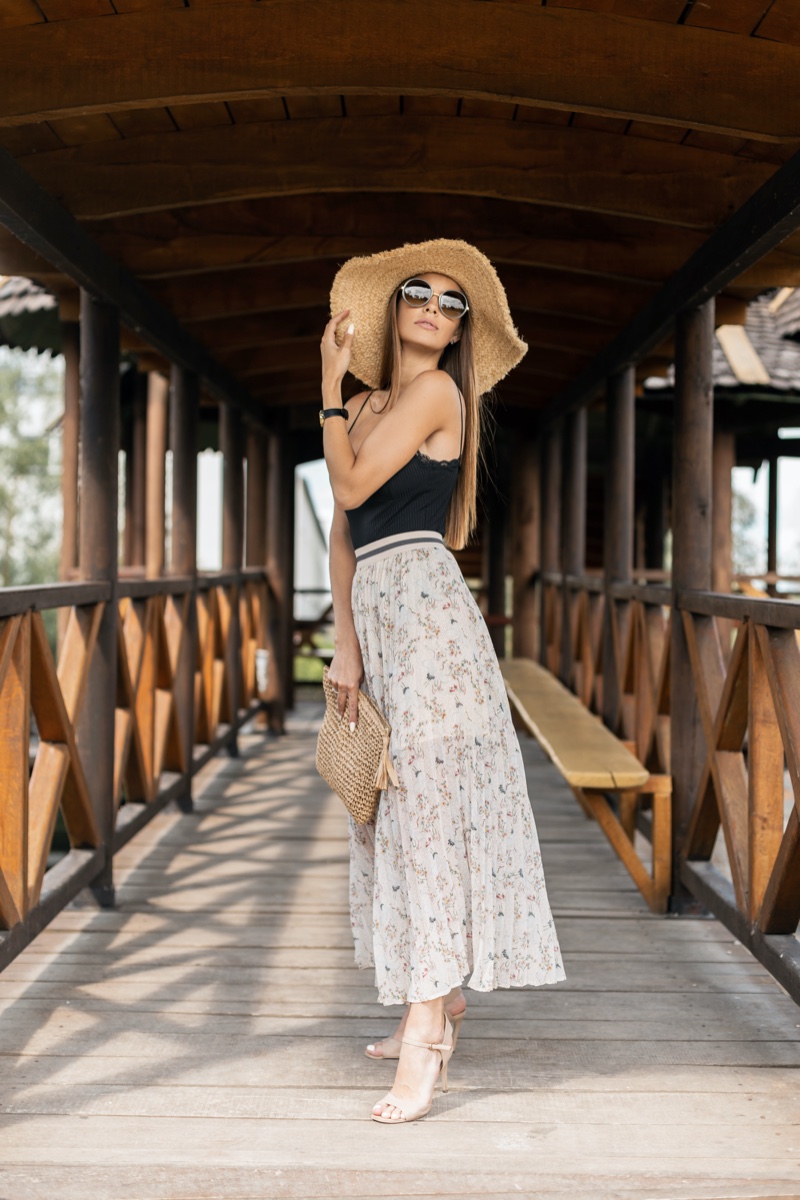 If dresses are not your cup of tea, you can opt for a lovely long skirt paired with an elegant blouse. Look for skirts in flowy fabrics like chiffon or silk, and pair them with a blouse in a complementary color or pattern.
Make sure the skirt and blouse are well-fitted and create a cohesive ensemble. This combination is perfect for those who prefer a more relaxed and comfortable outfit while still looking chic and sophisticated.
Pants: A Suitable Sophistication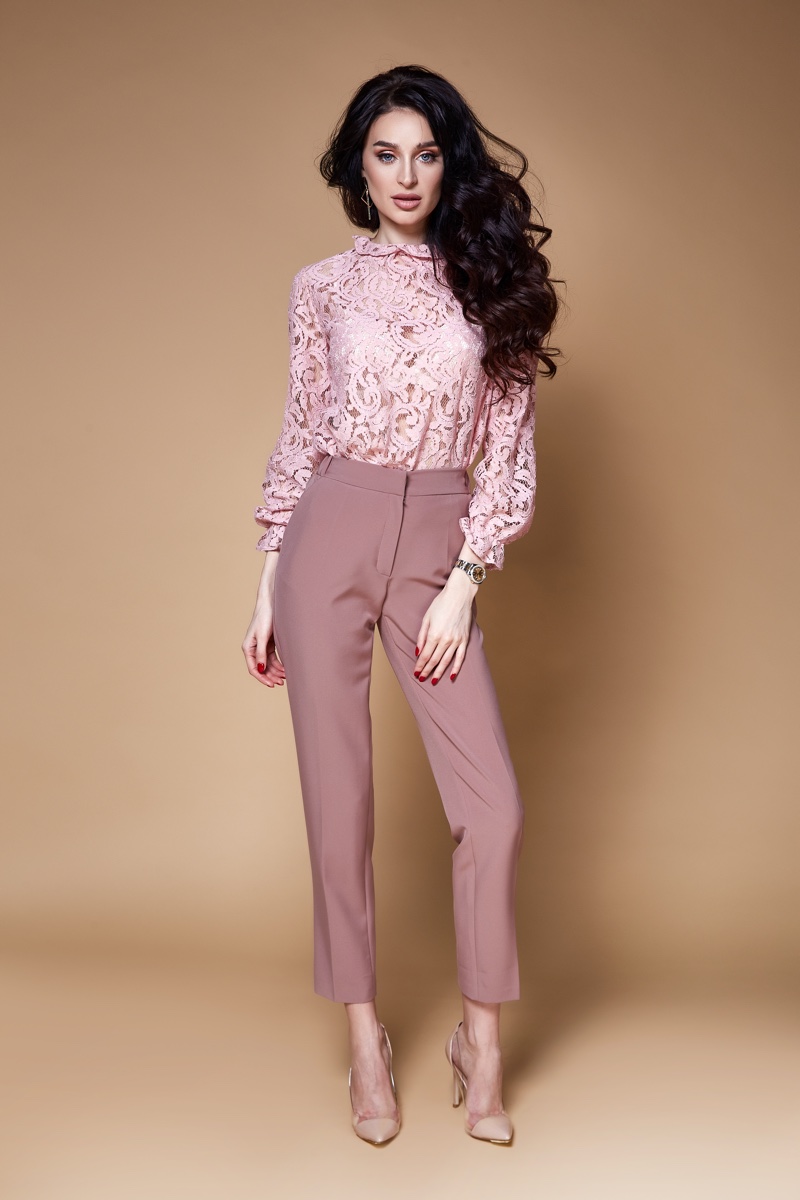 When it comes to tea party outfits, dresses and skirts often steal the spotlight. However, pants can be a chic and sophisticated choice for a tea party ensemble. Opt for tailored trousers in luxurious fabrics like silk or satin for an elevated look.
Pair them with a feminine blouse or a delicate lace top to maintain a polished look. Complete the outfit with statement accessories such as a chic belt, a stylish handbag, and dainty jewelry. Choose pants that have a tailored fit and a flattering silhouette to strike the perfect balance between comfort and style. 
Accessories
Accessories play a crucial role in completing the perfect tea party ensemble. To ensure you're dressed to impress, let's explore the different sections of accessories that will elevate your look and maintain an elegant tone.
Hats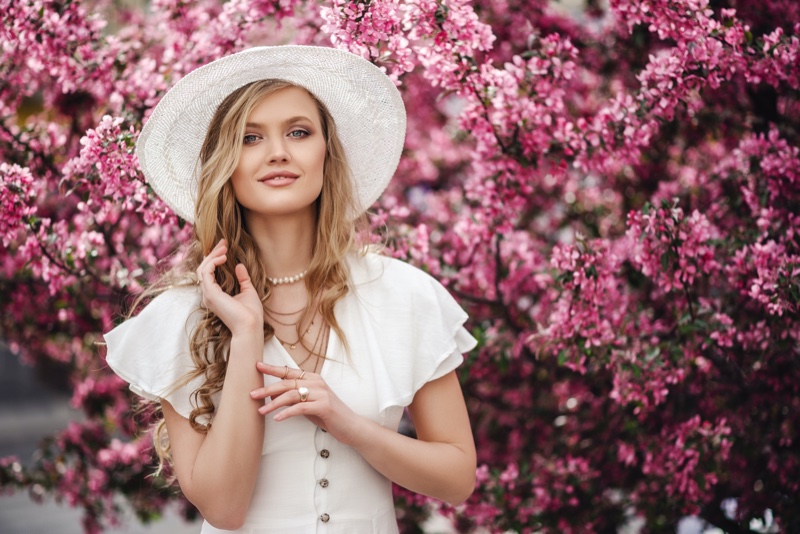 No tea party outfit is complete without a stunning hat. Hats are a timeless accessory that exudes sophistication and charm. Consider a wide-brimmed hat for added glamour or a classic pillbox style for elegance. 
Adorn it with feathers, flowers, or ribbons to make a striking statement. Protect yourself from the sun while looking fabulous.
Delicate Jewelry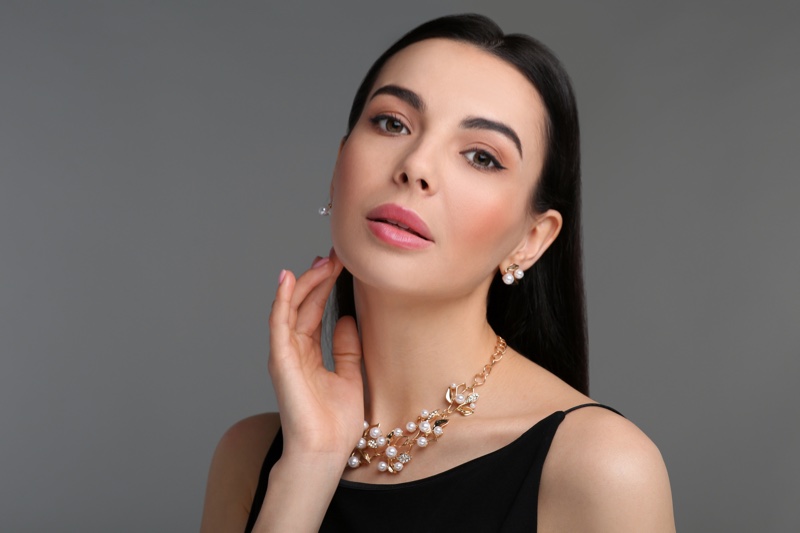 Elevate your tea party ensemble with delicately crafted jewelry. Choose timeless pieces like pearl necklaces, earrings, and bracelets for an elegant touch.
Pearls add a soft luster and sophistication to your look. Opt for dainty designs that complement your outfit without overpowering it.
Delicate gold or silver chains with small gemstones can provide subtle sparkle and refinement. Let your jewelry enhance your overall appearance with grace and beauty.
Dressy Footwear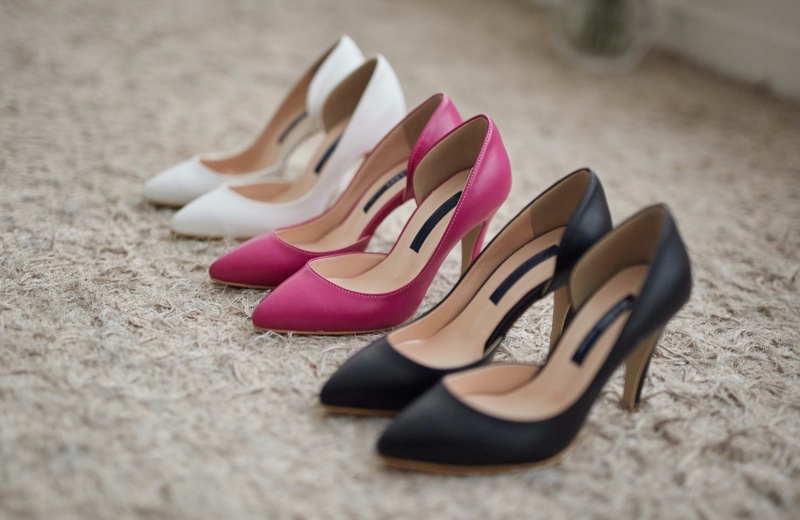 Strike the perfect balance between style and comfort with your tea party footwear. Closed-toe pumps are a classic choice that adds a polished touch to your outfit.
For warm weather, choose dressy sandals that offer style and breathability. Kitten heels are comfortable yet chic if you prefer a lower heel.
And if you value both style and comfort, dressy flats are a versatile choice that allows you to move gracefully throughout the event. Avoid sinking into the grass with super tall stilettos, and enjoy the party without discomfort.
Handbags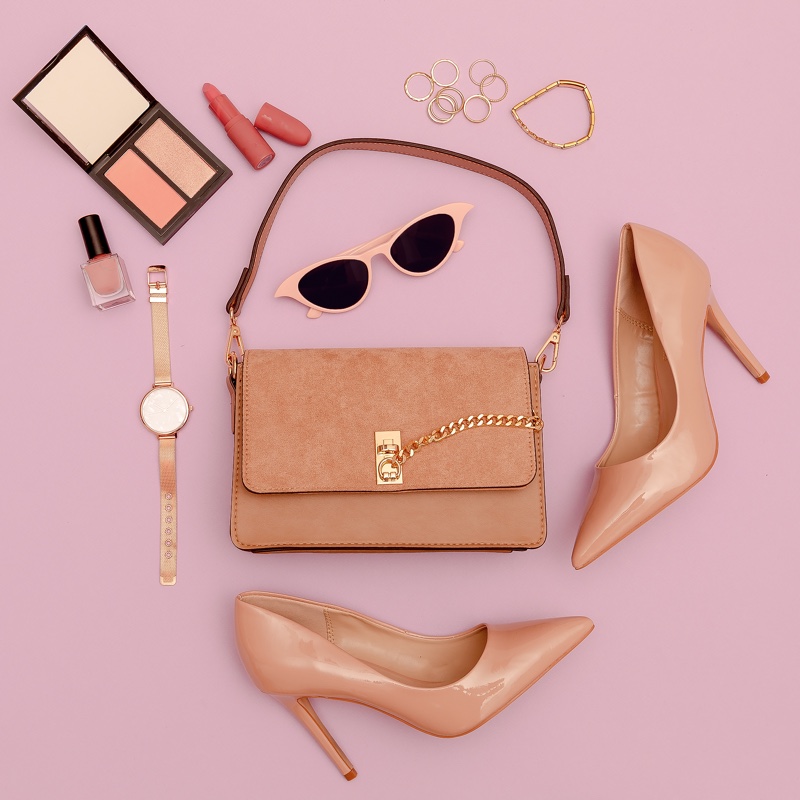 No tea party outfit is complete without a stylish and functional handbag. Opt for a small clutch or vintage-inspired frame bag for a classic and sophisticated look. These compact options hold essentials without overwhelming your outfit.
Look for intricate details like beading or a delicate chain strap to add charm. A structured tote or satchel offers room for extras like an umbrella or notebook.
Choose a handbag that complements your outfit's color palette and theme. Look for secure closures and comfortable carrying options to ensure practicality and style at the tea party.
What Not to Wear: Dressing Appropriately for a Tea Party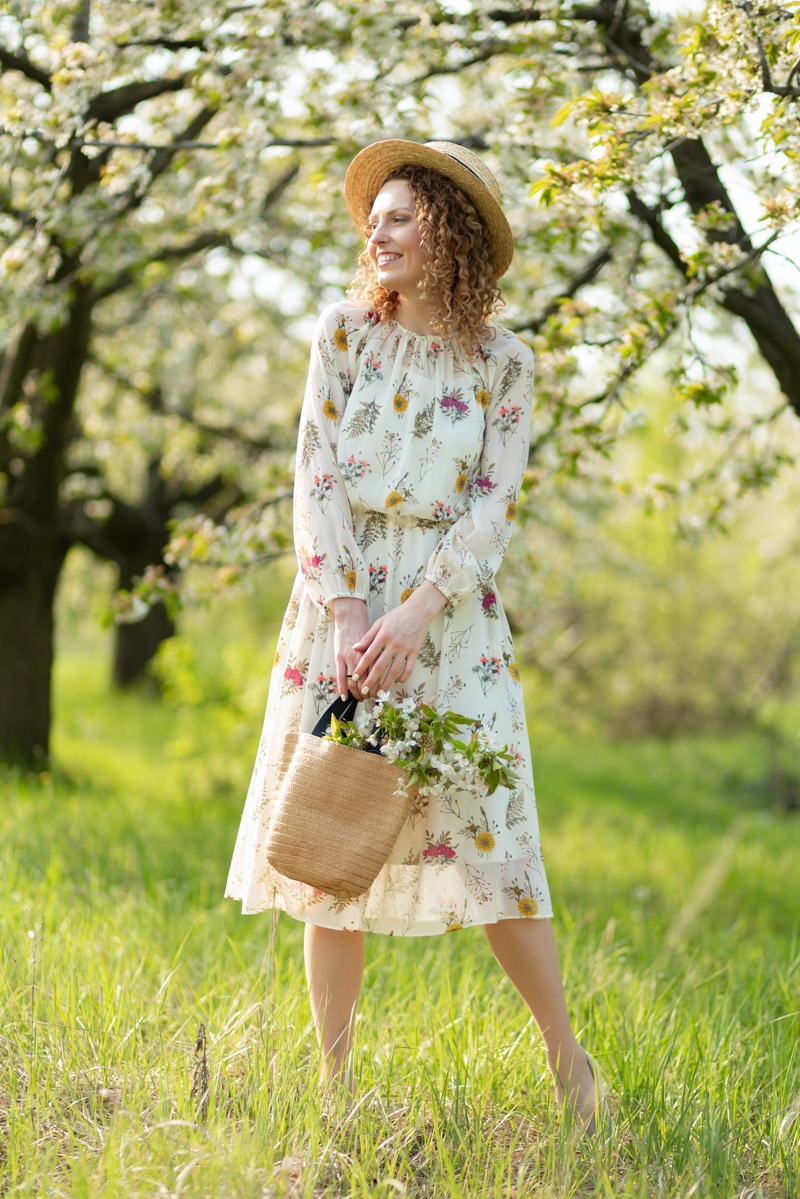 Tea party etiquette is all about dressing appropriately for the occasion. While there are no strict rules, it's best to avoid certain styles that may not be suitable for a tea party setting. Here are some outfits to save for a different occasion:
Bodycon Dresses: Tea parties are typically modest events, so saving your bodycon dresses for a night out at the club is best.
Little Black Dresses: A little black dress is a wardrobe staple and may not be the best choice for a tea party. Opt for lighter colors or floral prints instead.
Cocktail Attire: Tea parties are usually more casual and relaxed than cocktail parties, so save your cocktail attire for another occasion.
Overly Revealing Clothing: Tea parties have a more conservative dress code, so avoid wearing anything that shows too much skin, such as crop tops or short skirts.
Tea Party Themes: Dressing to Match the Occasion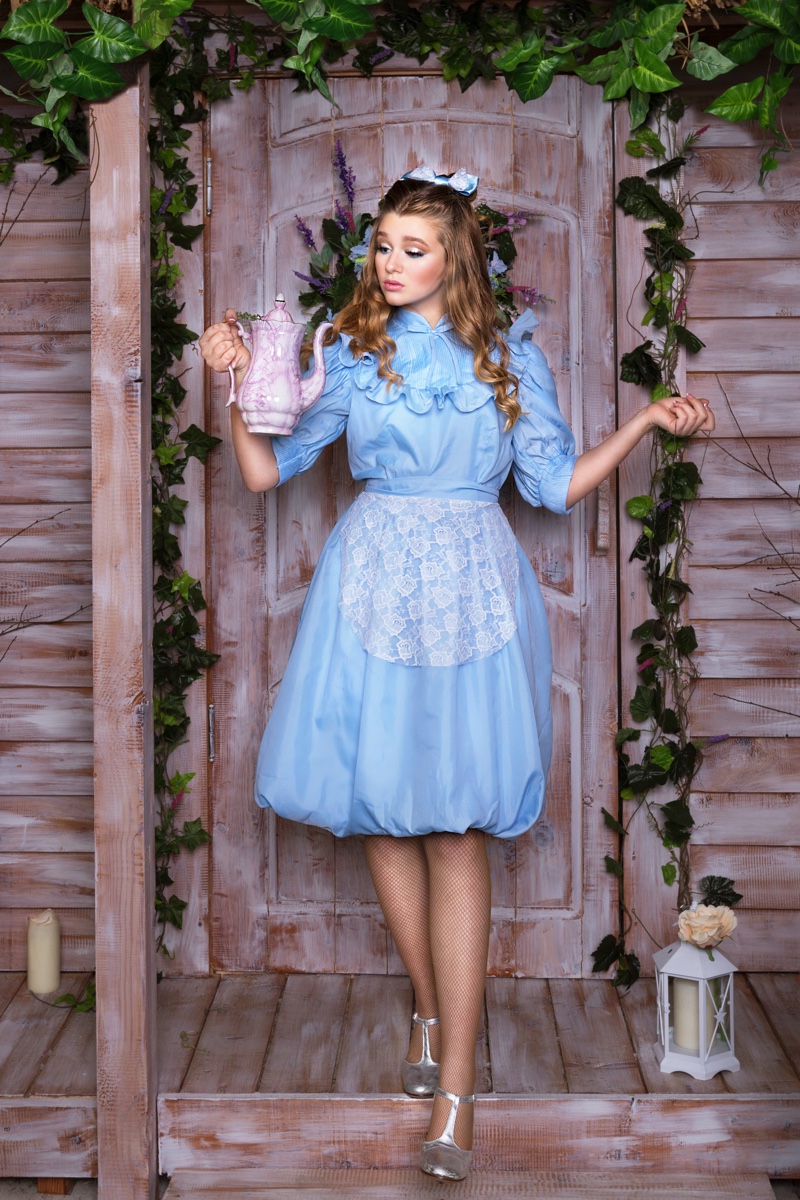 Tea parties often have specific themes, and dressing to match the occasion can make your outfit even more special. Let's explore some popular tea party themes and outfit ideas to help you make a statement at themed tea parties.
Garden Party: Embrace Florals, Pastels & Long Skirts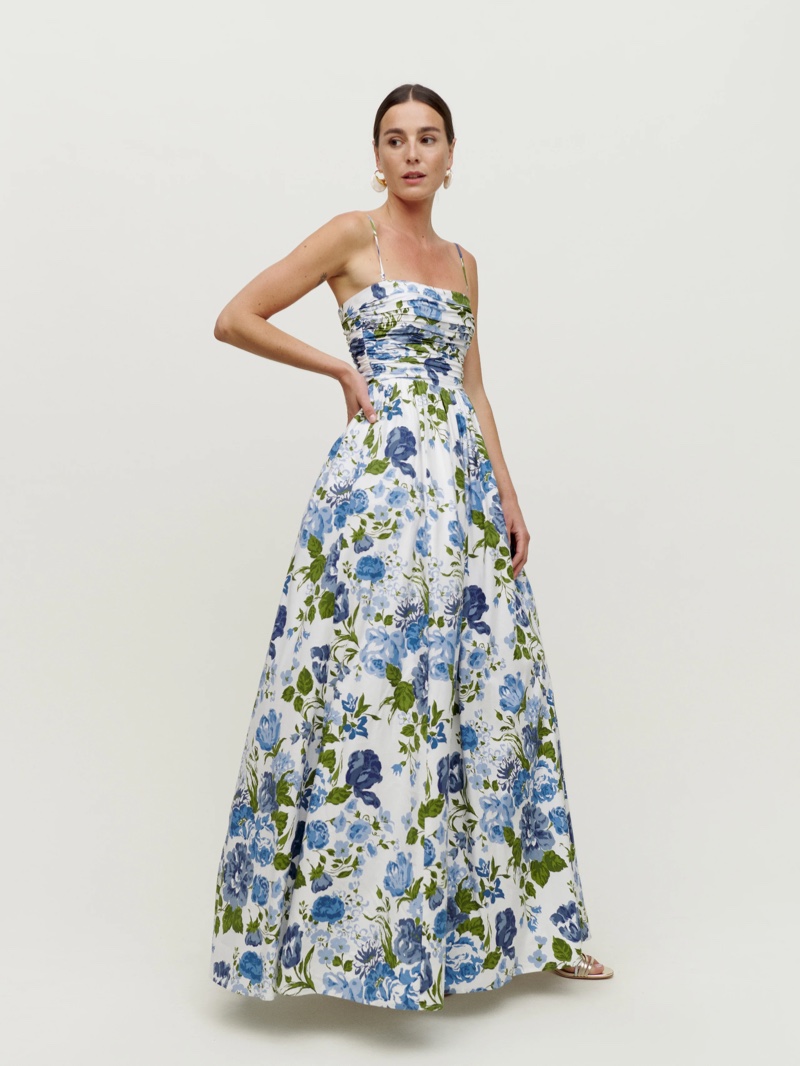 A garden party tea party calls for outfits that embrace the beauty of nature. Opt for floral prints, pastel colors, and long skirts. These feminine and romantic elements will complement the lush surroundings of a garden party. Accessorize with a sun hat, sunglasses, and a lightweight cardigan or wrap in case it gets chilly.
Vintage Tea Party: Channel the Elegance of the Past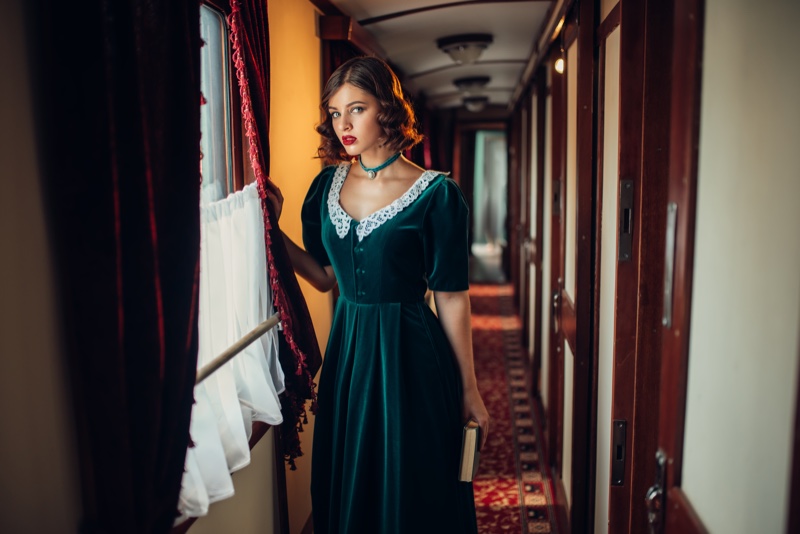 For a vintage tea party, channel the elegance and charm of the past with your outfit. Consider wearing vintage-inspired dresses in styles reminiscent of the 1920s flapper or the 1950s woman.
Accessorize with pearl necklaces and gloves; don't forget a bold red lipstick. This theme allows you to have fun and be playful while maintaining a sense of sophistication.
Formal Tea Party: Classic Cocktail Dresses & Glam Accessories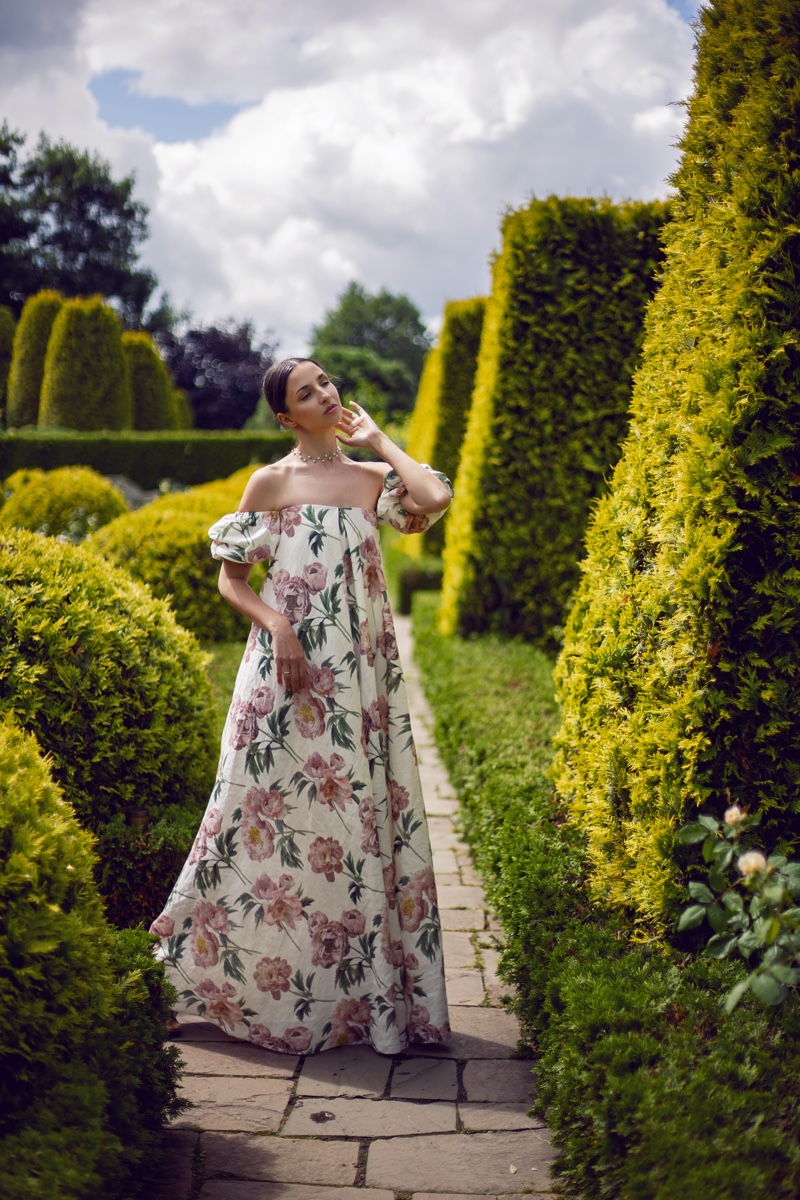 If you're attending a formal tea party, it's time to bring out your cocktail and floor-length dresses and glamorous accessories. Choose a classic cocktail dress in a flattering silhouette and pair it with sparkly jewelry and a clutch. 
Keep your look simple and chic, allowing the elegance of your outfit to shine through. This is the perfect occasion to showcase your refined and polished style.
High Tea Attire: Dressy Casual for a Relaxed Affair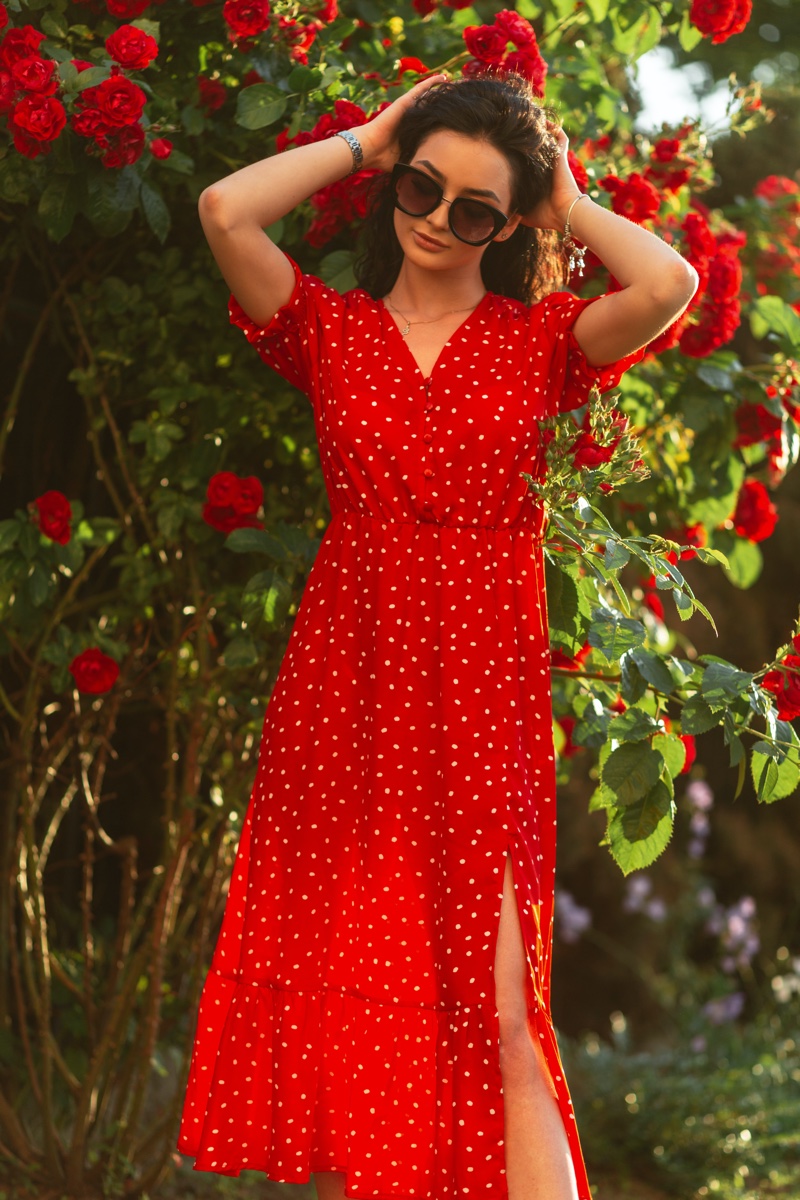 High tea attire can be confusing, as the term "high tea" is often misunderstood. High tea originated in England as a substantial meal served in the late afternoon or early evening, similar to dinner but lighter.
When it comes to high tea attire, the key is to dress in a dressy casual manner. You want to look nice but not overdressed.
Consider wearing a sundress, a skirt and blouse combo, or a pair of trousers with a flowy top for high tea. Opt for comfortable yet dressy footwear, such as sandals or ballet flats.
The goal is to look put together without looking like you're trying too hard. Remember, high tea is a time to enjoy delicious treats and good company, so choose an outfit that allows you to do just that.
Hair & Makeup: Simple & Elegant Beauty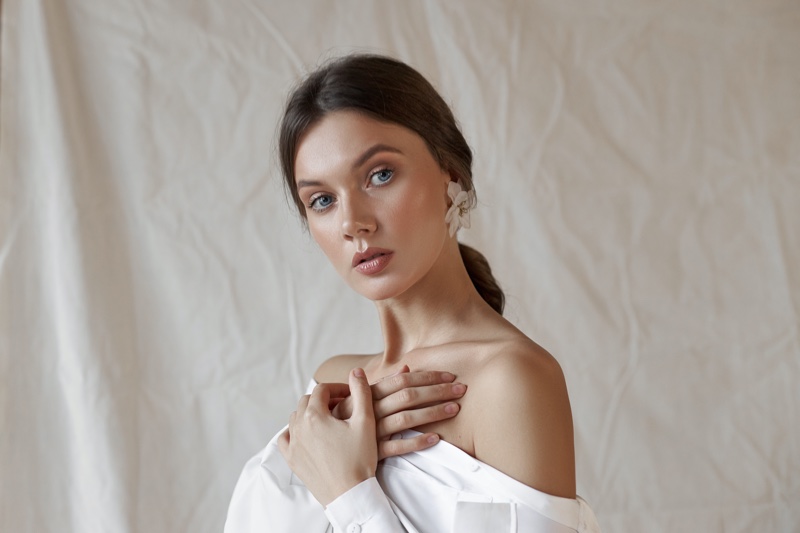 Simplicity and elegance are essential when it comes to hair and makeup for a tea party. Aim for a natural, fresh-faced look that enhances your features without being too bold or flashy.
Stick to soft or natural colors for your makeup, with a subtle lip color and a touch of mascara. Keep your hair simple yet polished, whether you choose to wear it up or down.
Consider the dress code and theme of the tea party when deciding on your hairstyle. A sleek updo can be perfect for a formal high tea, while soft, loose curls or waves can complement the natural surroundings of a garden party. The goal is to look refined, allowing your natural beauty to shine through.
Final Words on What to Wear to a Tea Party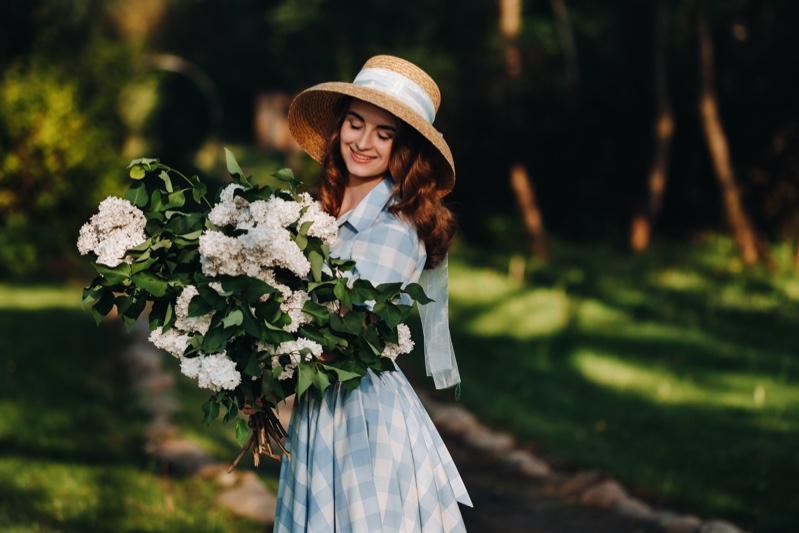 Knowing what to wear to a tea party involves embracing elegance, femininity, and timeless style. Whether you opt for a dress, a skirt and blouse ensemble, or even pants, it's essential to choose modest cuts and silhouettes that exude sophistication.
Accessorizing with hats, delicate jewelry, and dressy footwear adds the finishing touches to your outfit, allowing you to make a memorable statement. Consider the theme of the tea party and select your attire accordingly, ensuring it aligns with the ambiance and setting. 
Frequently Asked Questions
What is the appropriate attire for a tea party?
The appropriate attire for a tea party is generally modest, feminine, and elegant. Opt for dresses, skirts, or tailored pants with blouses or sweaters. Choose soft colors, pastel tones, or floral prints for a delicate and refined look.
Can I wear jeans to a tea party?
It is generally best to avoid wearing jeans to a tea party. Jeans are considered too casual for the elegant atmosphere of a tea party. Opt for more formal and dressier options such as dresses, skirts, or tailored pants.
Is it appropriate to wear black to a tea party?
While black is a classic and versatile color, it may not be suitable for a tea party. Tea parties often have a light ambiance, and black can appear too formal or somber. Opt for softer colors, pastels, or floral prints instead.
Are hats necessary for a tea party?
While hats are not mandatory for a tea party, they are often associated with the tradition and elegance of tea parties. A hat can add sophistication to your outfit and complete the tea party look. 
If you choose to wear a hat, select one that complements your attire and the overall theme of the tea party.