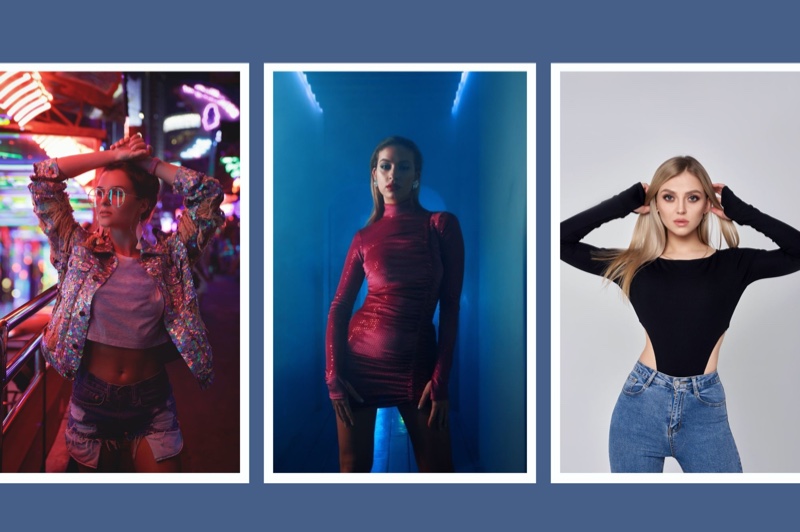 When it's time to hit the club scene, nailing your outfit is just as crucial as picking the perfect spot. We've all wondered what to wear to a club before a night out.
Well, the answer isn't a one-size-fits-all solution. It actually depends on the club's dress code, the type of event, and your own personal style. Some clubs have strict rules about what you can wear, while others are about embracing your individuality.
What to Wear to a Club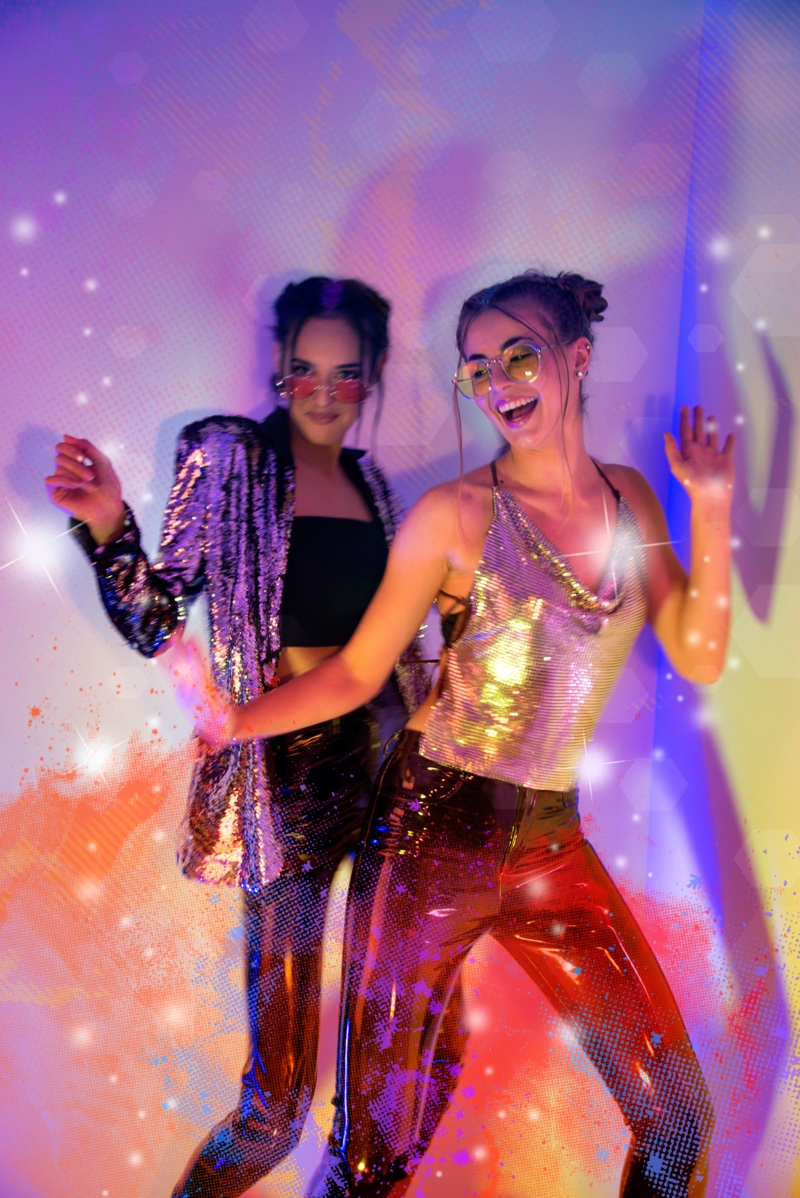 It's wise to do some digging beforehand and find out the dress code of the club you're planning to groove at. You might find yourself needing fancy attire for one place while another allows you to rock a more laid-back look.
Being in the know about the dress code not only saves you from any last-minute surprises at the door but also ensures you feel confident and comfortable in your chosen ensemble.
Understanding the Club Scene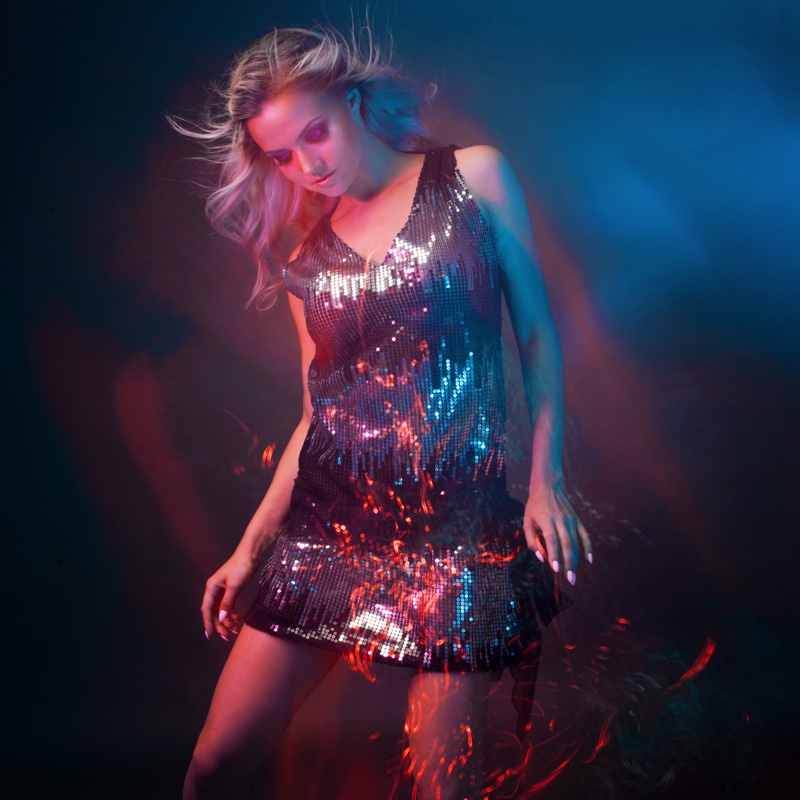 When you're getting ready for a night out at a club, you must know the different club types and their dress codes. Whether you're heading to a happening nightclub, a lively strip club, or an upscale yacht club, each spot has its own set of rules and style expectations.
Night clubs are all about dancing and socializing, making them super popular. These places often have a dress code that demands a touch of class and sophistication. Depending on the specific club, this might mean rocking a cocktail dress or wearing a trendy outfit paired with stylish heels. 
Make sure to check the club's website or give them a call in advance to confirm the dress code and avoid any surprises. Strip clubs, on the other hand, tend to have a more relaxed dress code.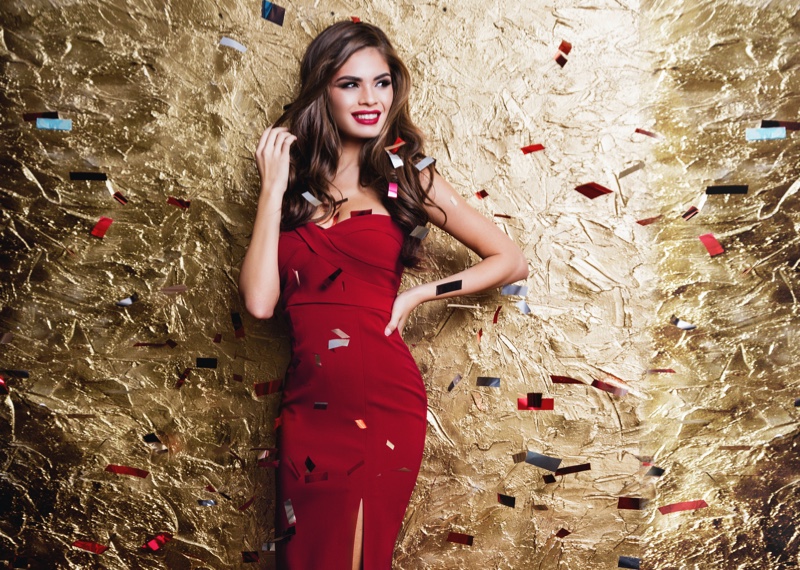 While dressing appropriately is essential, many strip clubs allow for a more casual vibe, like wearing jean shorts and a nice top. Remember that strip clubs are still professional venues, so keep it classy and avoid going too simple. 
Yacht clubs are another type of club that often enforces a specific dress code. These places usually require more formal attire, with men expected to wear blazers and slacks while women are expected to don dresses or skirts.
Remember to double-check the club's website or ring them to confirm the dress code before attending any yacht club events. Overall, understanding the type of club you're going to and its dress code is key. By dressing appropriately, you'll have a fantastic time without worrying about being turned away at the door. Now go on and rock that perfect outfit!
Decoding Club Dress Codes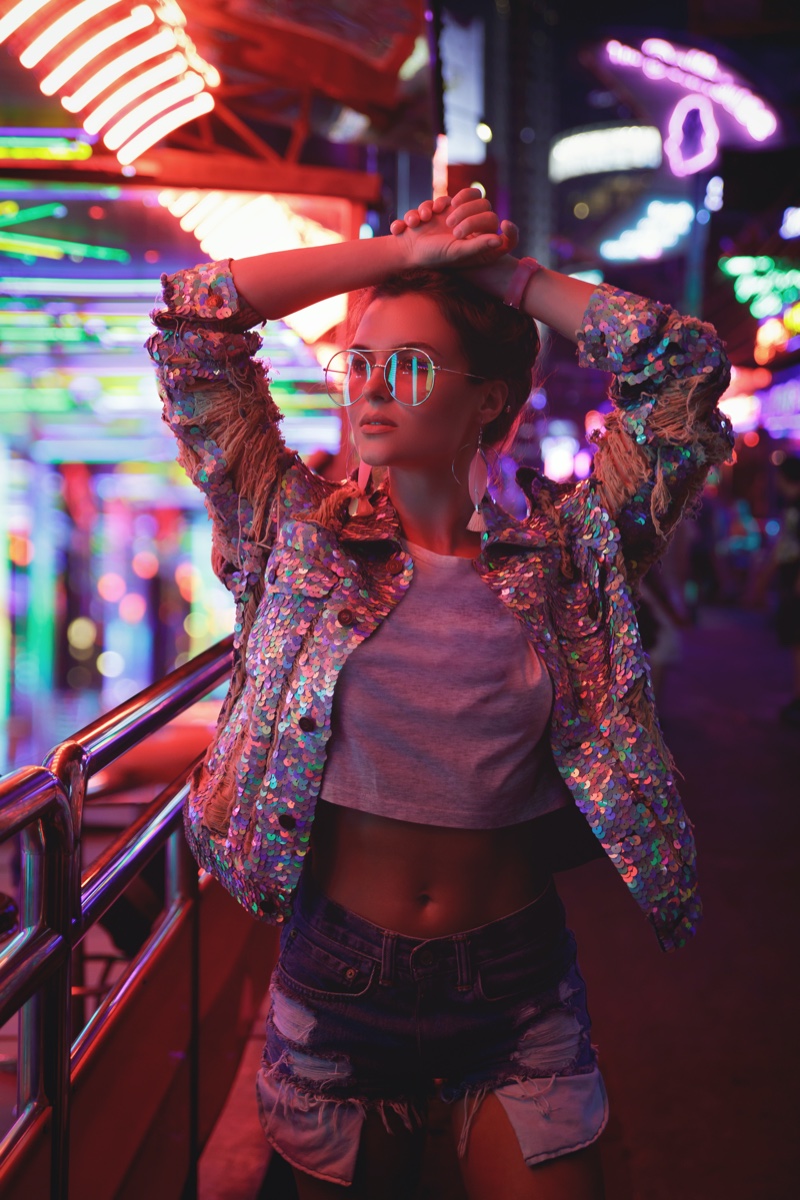 When heading out to a club, it's crucial to grasp the dress code to ensure you're rocking the right attire. Numerous clubs have specific dress codes that you must follow to gain entry. Getting a handle on the dress code helps you sidestep any rejection at the door and guarantees you'll be dressed to slay.
Let's break down some common dress codes you might encounter:
Black Tie: This one is all about fancy formal events. Men, suit up in tuxedos, while ladies go for stunning long gowns or elegant cocktail dresses.
Formal: A step down from black tie, but still sophisticated. Gents, rock your suits, and ladies, slip into lovely dresses or dressy separates.
Semi-Formal: Time to relax a bit while staying classy. Guys, suits are still your go-to, and ladies, opt for dressy separates or chic cocktail dresses.
Business Casual: Picture networking events where you want to look professional yet approachable. Men, go for slacks and a collared shirt, while women can go for dresses or dressy separates.
Casual: Now we're in the most laid-back zone. You have more flexibility with your outfit here. Jeans and sneakers are typically allowed, but remember to dress appropriately for the venue.
It's important to note that some clubs may have more specific dress codes, such as requiring all-black attire or prohibiting certain types of clothing. Checking with the club beforehand can help you avoid any dress code mishaps.
In general, it's always better to overdress than underdress when going out to a club. Dressing up can show that you're taking the event seriously and can help you stand out from the crowd. However, it's also essential to dress comfortably and in a way that makes you feel confident and stylish.
Club Outfit Ideas for Women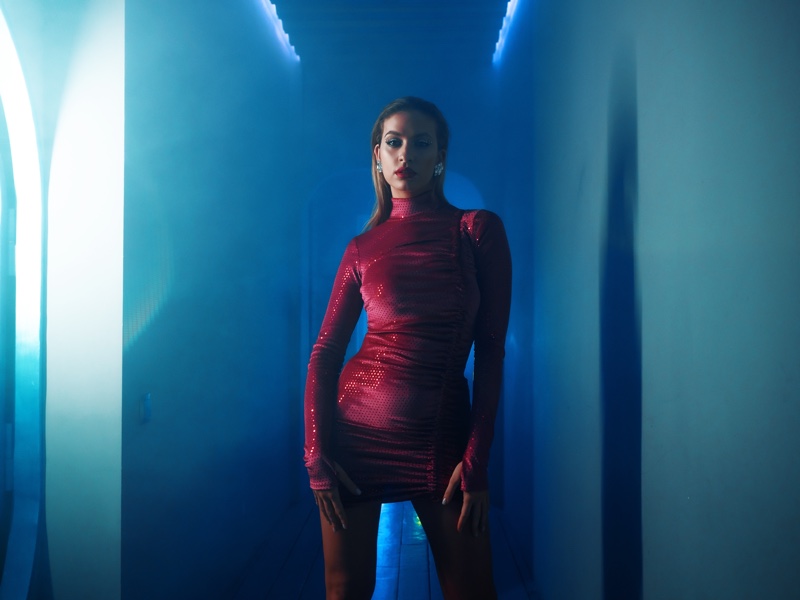 Regarding clubbing, women have a wide range of options to choose from. From bodycon dresses to casual separates, the possibilities are endless. Here are some outfit ideas that will make you stand out on the dance floor.
Bodycon Dresses
When it comes to hitting the club scene, bodycon dresses are a go-to choice for many. These dresses fit snugly, embracing your curves and giving you that extra boost of sexiness and confidence.
While the little black dress is a timeless pick, don't be afraid to explore vibrant colors and eye-catching prints. To complete your look, slip into a pair of high heels and accessorize with statement jewelry. Get ready to own the dance floor in style!
Bodysuits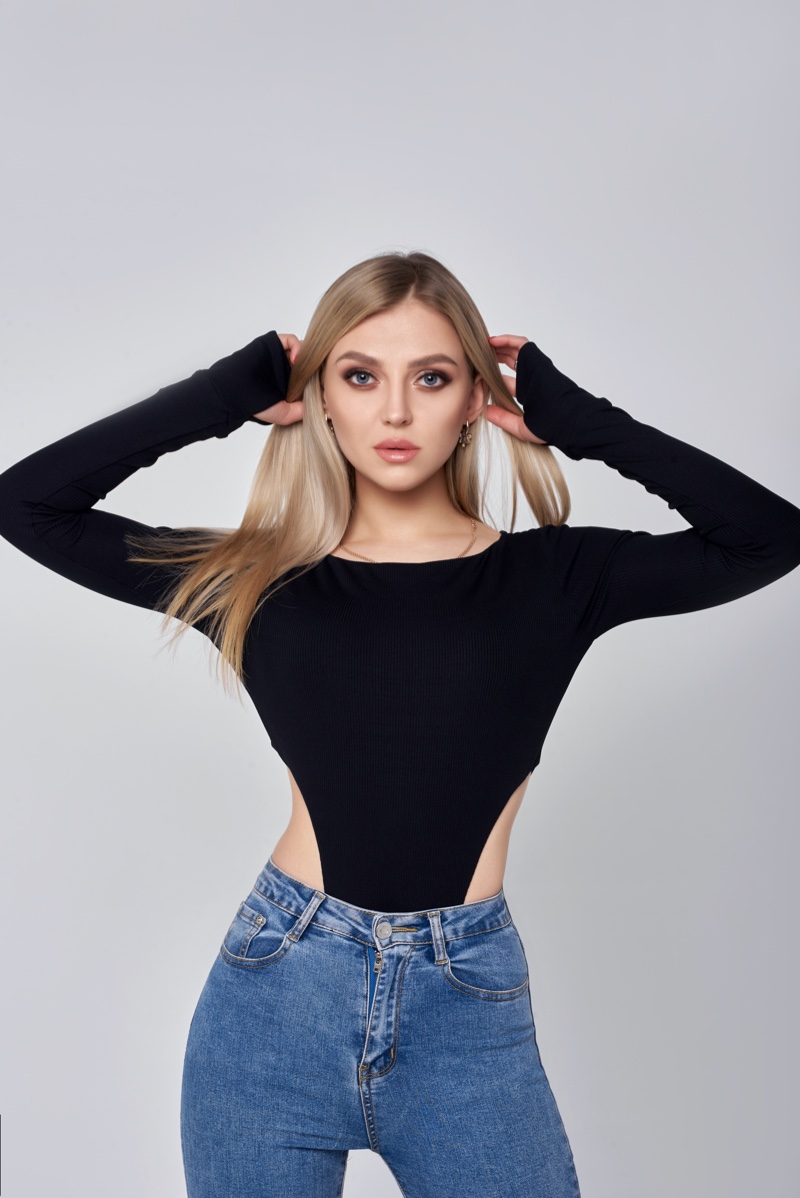 Bodysuits are another excellent option for clubbing. They are versatile and can be dressed up or down depending on the occasion. You can wear a plain color or playful print with black or denim jeans for a casual look.
Alternatively, you can pair a bodysuit with a mini skirt or dark jeans for a dressier look. Add some accessories like a clutch purse or hoop earrings to complete the outfit.
Casual Separates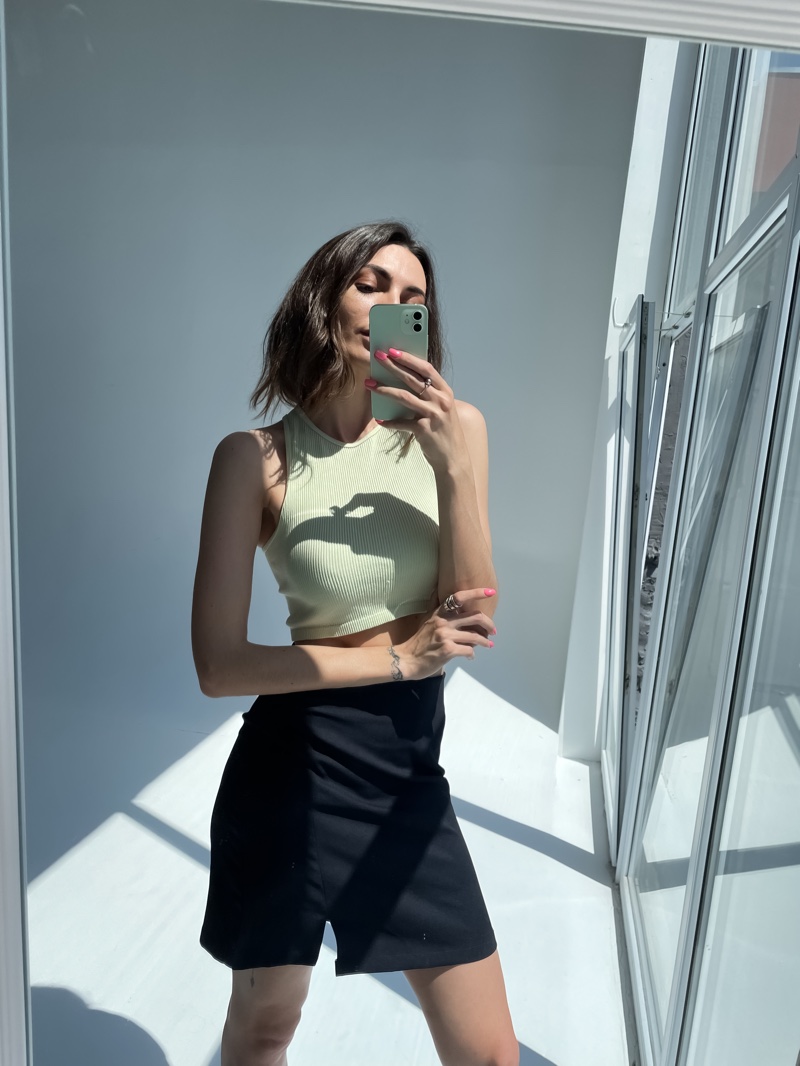 Casual separates like a crop top, mini pencil skirt, tube top, and blue jeans can also make great club outfits. They are comfortable and easy to move in, which is important for dancing. You can dress up your casual separates with high heels and statement jewelry or keep it simple with sneakers and a crossbody bag.
Shoes & Accessories for the Club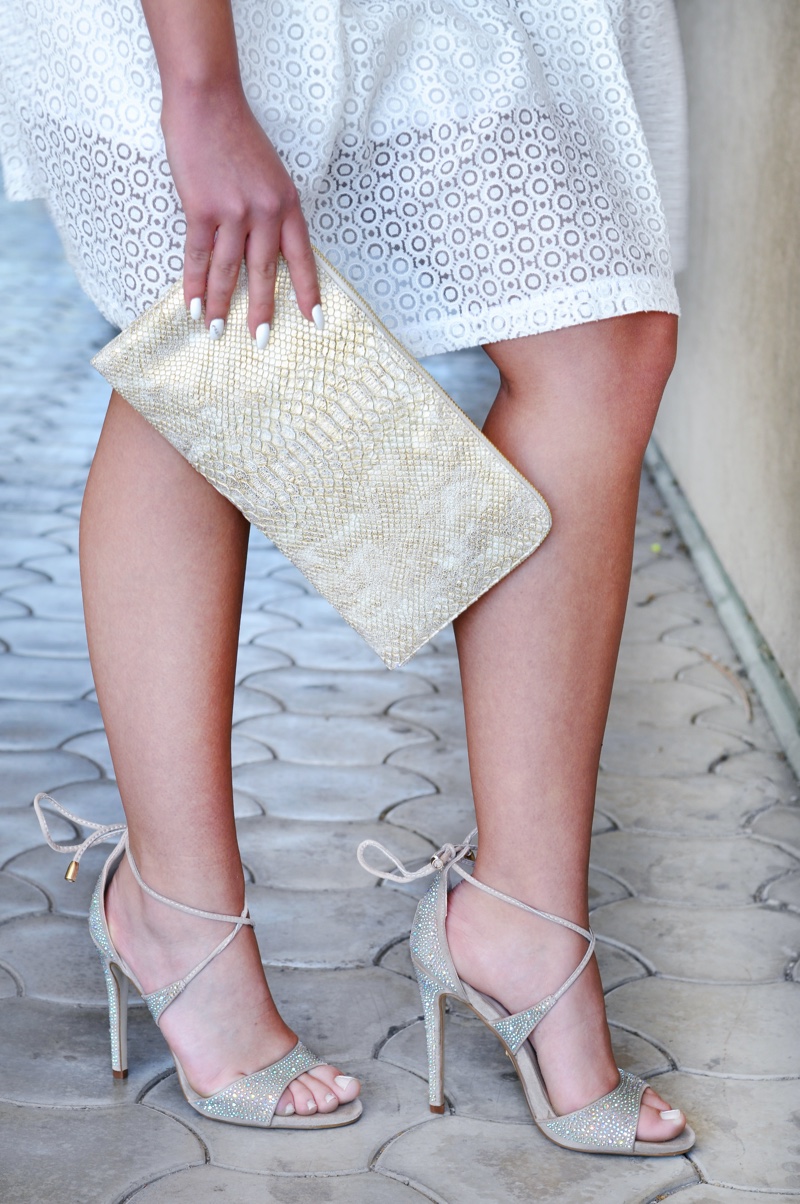 When it's time to hit the club, the right shoes and accessories can take your outfit to the next level. Get ready for some expert tips on choosing the perfect shoes and accessories to rock at the club.
Shoes
The shoes you choose can vary based on the dress code and your personal style. While high heels are a popular choice for women, they might not be the comfiest option. Men often go for timeless dress shoes like Chelsea boots or loafers. But guess what? Athletic shoes or white sneakers can be both comfy and stylish for everyone.
Stiletto heels bring the glam factor, but they might not be dance-floor friendly. If you plan on showing off your moves, go for shoes that let you groove without a hitch. Comfortable shoes not only keep your feet happy but also help prevent pesky blisters.
Jewelry & Accessories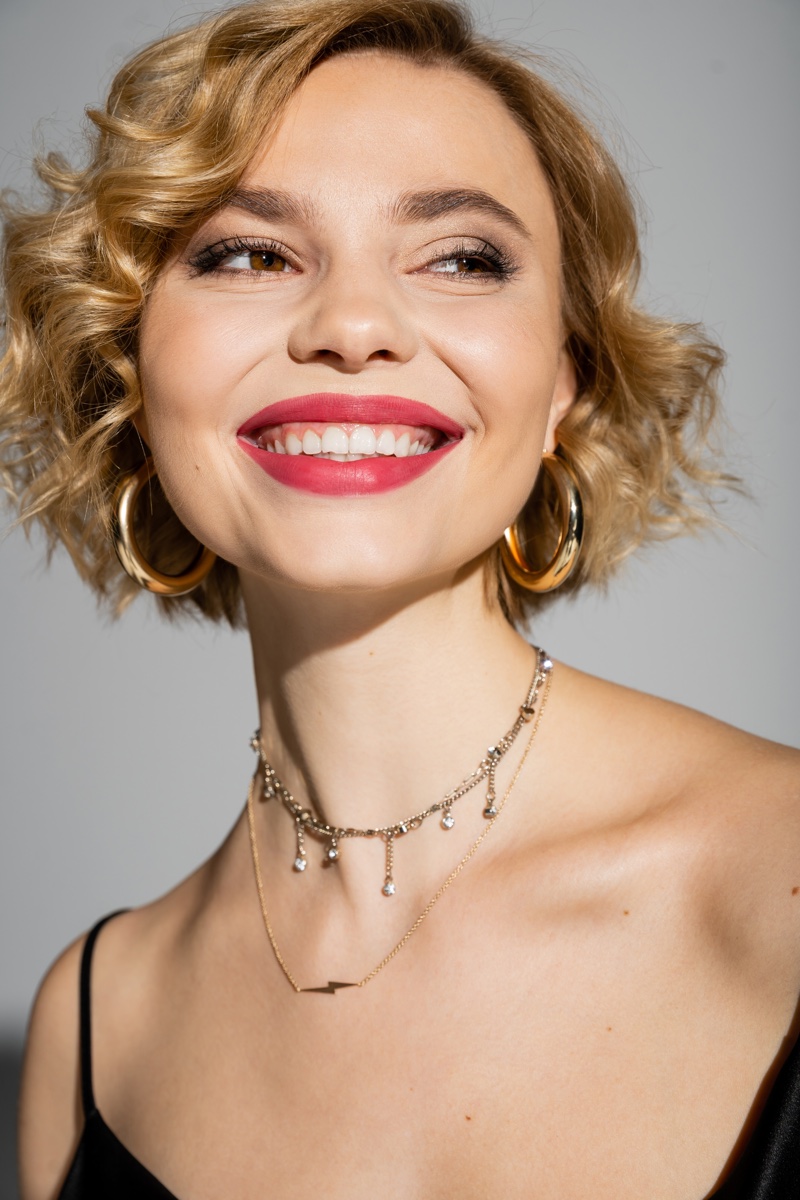 ​Now, let's talk jewelry and accessories! They can add a splash of color or a touch of sparkle to your outfit. Ladies, hoop earrings in different sizes and styles are all the rage. Keep your jewelry safe and organized with a handy travel jewelry case.
So let's focus on purses and bags; less is more. Opt for a small purse or crossbody bag to keep your essentials close without weighing you down. If you're planning to dance the night away, a purse with a strap can be a smart choice. Remember, the right shoes and accessories can take your clubbing look from ordinary to extraordinary. So, put your best foot forward and accessorize like a pro!
Dos & Don'ts for Clubbing Outfits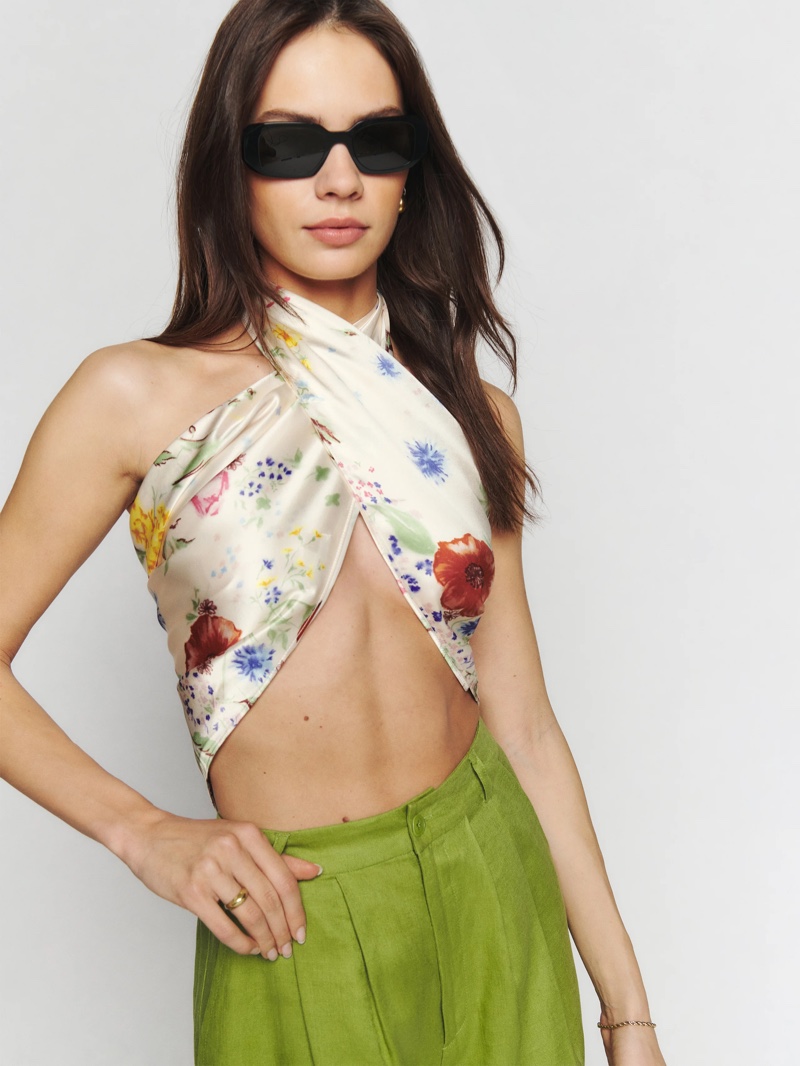 When you're getting ready for a night out at the club, knowing the dos and don'ts of outfit selection is essential. We've got you covered with some fabulous tips to ensure you're the star of the dance floor and look absolutely stunning.
The Right Outfit for Your Body Type
One of the most important things to consider when choosing a clubbing outfit is your body type. Different styles will flatter different body shapes, so choosing something that accentuates your best features and makes you feel confident is essential.
For example, if you have an hourglass figure, a form-fitting dress or jumpsuit can show off your curves. A top with a plunging neckline and flared pants can balance out your proportions if you have a pear-shaped body. If you have a rectangular body shape, a crop top and a high-waisted skirt can create the illusion of curves.
What to Avoid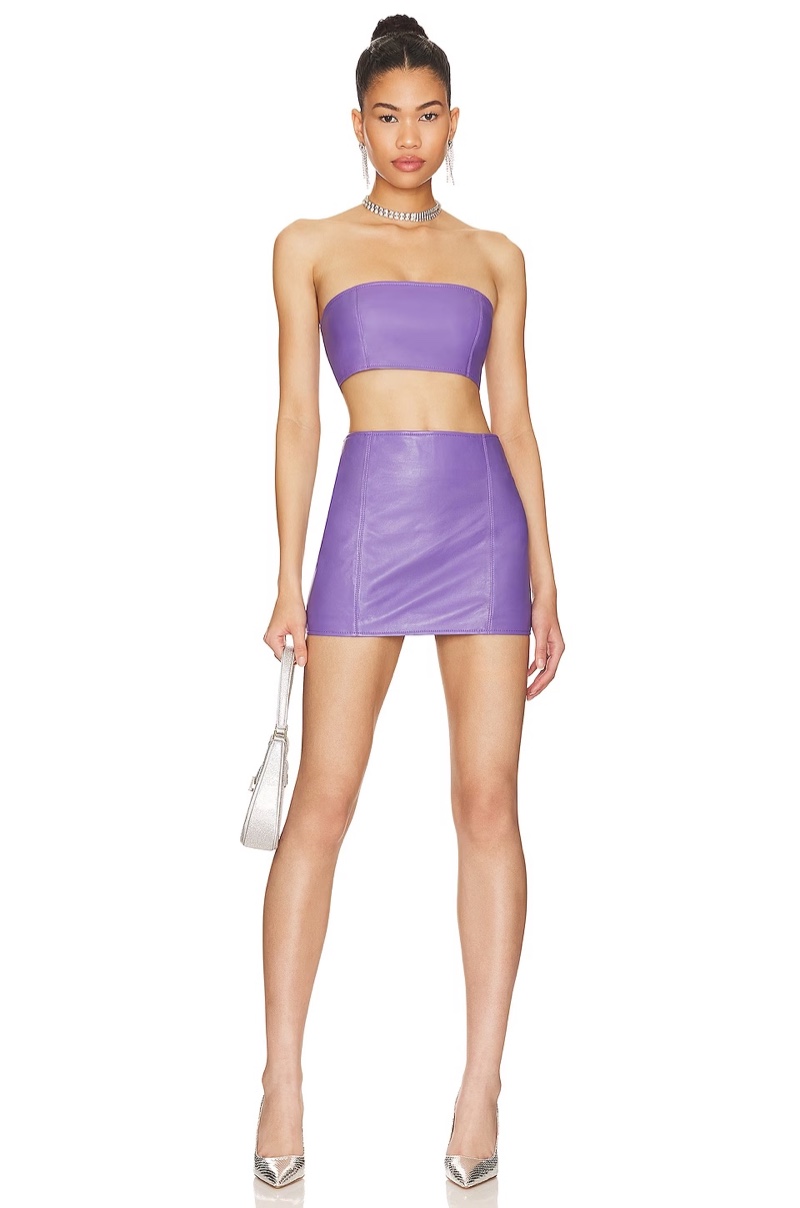 While there are no hard and fast rules regarding clubbing outfits, there are some things that are generally best avoided. Here are some things to keep in mind:
Only wear something revealing if you're comfortable with it. It's important to feel confident and comfortable in your outfit, and if you're constantly tugging at your clothes or worrying about a wardrobe malfunction, you won't be able to enjoy yourself.
Bright colors can be a good idea for clubbing outfits, but choosing colors that flatter your skin tone and don't clash with the lighting in the club is essential. Avoid neon colors, which can be harsh and unflattering in specific lighting.
Check for specific rules at the club you're planning to attend. Some clubs have dress codes that prohibit certain types of clothing or footwear. It's always a good idea to check beforehand to avoid surprises.
Don't go barefoot. While kicking off your shoes and dancing the night away may be tempting, going barefoot in a club is generally not a good idea. Broken glass, spilled drinks, and other hazards can pose a risk to your feet. Opt for comfortable, dance-friendly shoes instead.
Finally, don't forget to bring your best friend along. Having a trusted companion can help you feel more confident and comfortable and can also be a lot of fun. Just make sure you're both dressed appropriately for the occasion.
Final Words on What to Wear to a Club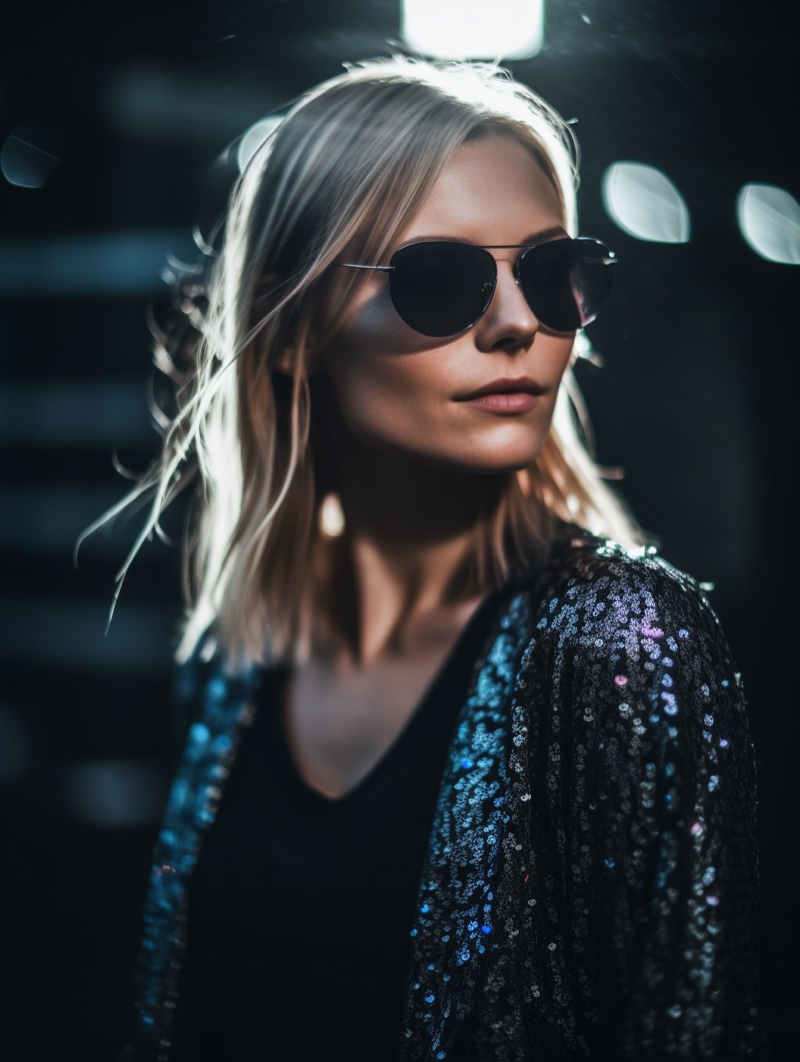 Getting your outfit right for a night out at the club is an absolute must. Confidence and comfort start with understanding the dress code and choosing the perfect ensemble. So, when considering what to wear to a club, it's wise to do your research ahead of time. 
From fancy night clubs to upscale yacht clubs, each spot has its own unique style requirements. Deciphering the dress codes, whether it's black tie or casual, is the key to success. 
When in doubt, it's always better to overdress and make a statement. Ladies, you have a range of options, from bodycon white dresses to trendy bodysuits and casual separates. Just remember to complement your look with the right shoes and accessories. 
By following the guidelines and checking club rules, you can enjoy a stress-free night of dancing and fun. So embrace your personal style, dress to impress, and own that flawless clubbing look!
Frequently Asked Questions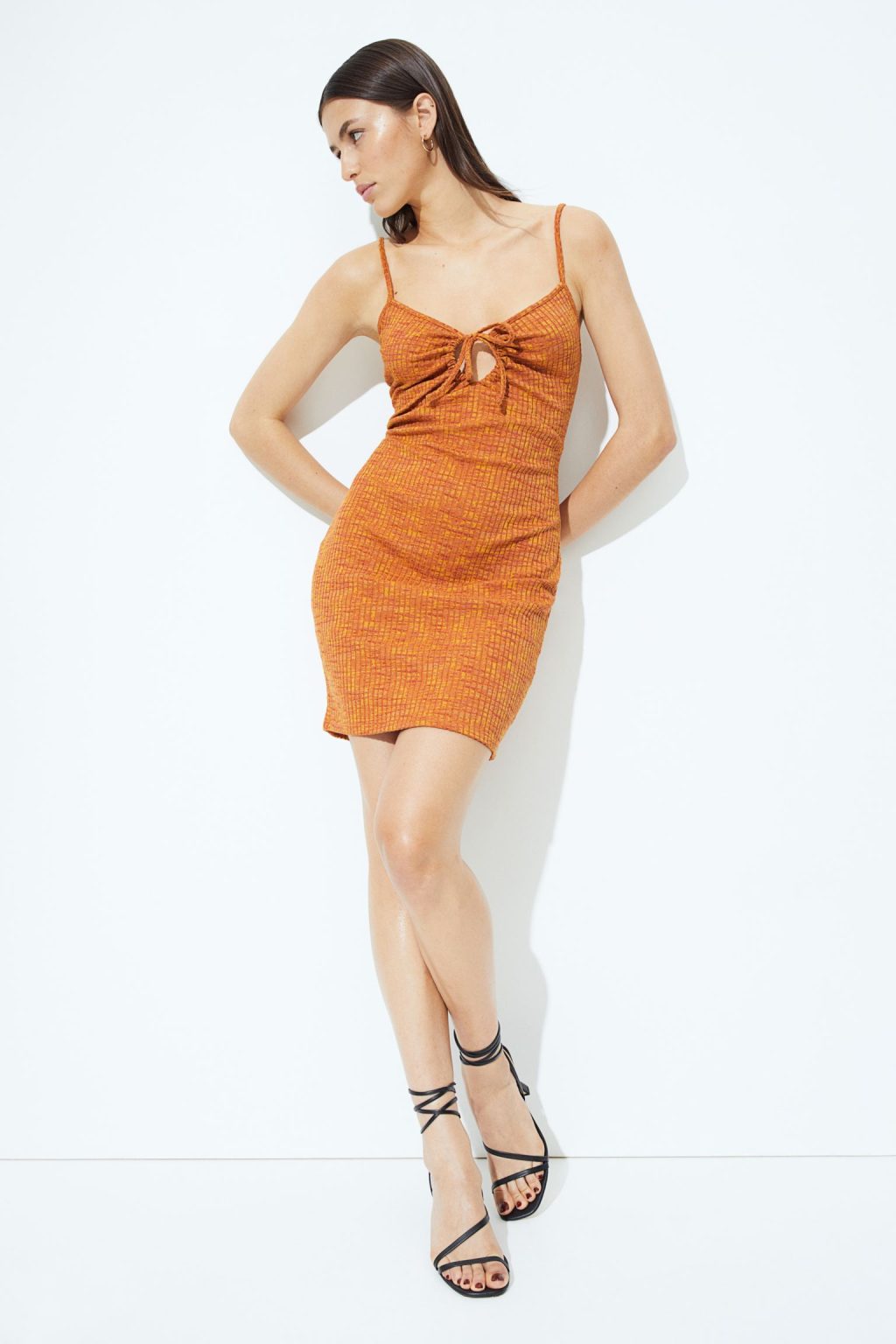 What is appropriate attire for a club?
Dress codes vary, but generally, fashionable outfits are suitable for clubbing. Women can opt for dresses, rompers, jumpsuits, or well-fitted pants paired with trendy tops. 
Can I wear jeans to a club?
Yes, jeans can be a great choice for a club outfit, especially if paired with a stylish top and the right accessories. Opt for well-fitted jeans that flatter your figure and pair them with a fashionable shirt or blouse. Add some statement shoes and accessories to complete the look. 
However, it's important to note that some high-end clubs may have stricter dress codes that prohibit jeans, so it's always a best bet to check the club's guidelines beforehand.
Do I have to wear high heels to a club?
High heels are a popular option for women at clubs, as they can elevate your look and add a touch of glamour. However, they are not mandatory. If you're not comfortable wearing heels or prefer a more casual vibe, you can opt for stylish flats, wedges, or fashionable sneakers. 
The key is to choose footwear that complements your outfit and allows you to dance and move comfortably throughout the night.