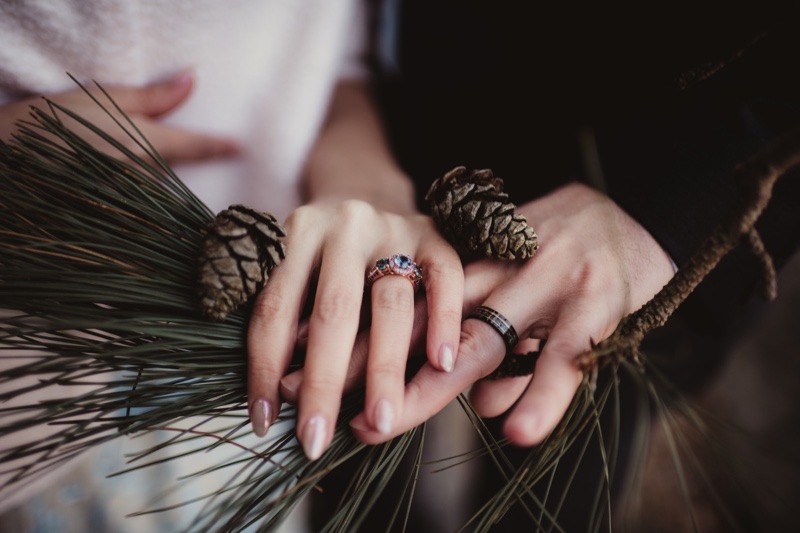 Gold, platinum, forged carbon fiber – there's a wedding band to suit every style. Choosing the right ring is essential; it's a symbol of your union that should stand the test of time.
Whether you're looking for something timeless or something more unique, you'll find dozens of options available at every price point. With such a wide selection to choose from, making the best decision for you and your partner can be challenging!
Don't stress – start by reading our guide on the top five wedding ring materials to help you find your perfect fit.
Tungsten
Tungsten is a robust metal, which makes it an ideal material for wedding rings. It's a dense, heavy metal that is highly scratch resistant and can be hypoallergenic, making it perfect for those with sensitive skin who may react to traditional metals such as gold and silver.
Black tungsten rings are incredibly durable, retaining their shine and quality longer than other options. They're also easy to maintain and clean, making them a much better choice than various alternatives.
On top of this, tungsten wedding rings are more affordable than traditional metals without compromising on style.
Gold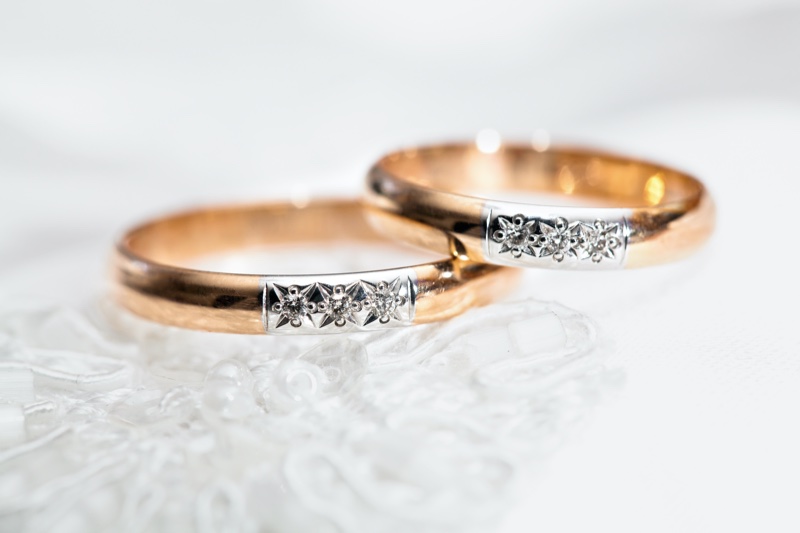 Gold is among the most popular materials for wedding rings due to its classic appeal. It's a precious metal renowned for its strength, durability, malleability, and corrosion resistance, making it an ideal choice for creating beautiful and lasting wedding rings.
In addition to its practical qualities, gold has an aesthetic appeal that makes it highly sought after. It comes in various colors – such as yellow, white, and rose – as well as multiple finishes and styles.
Gold also has a rich cultural and historical significance in weddings. It is often seen as a symbol of love and commitment, making it an enduring choice for such a momentous occasion.
Ceramic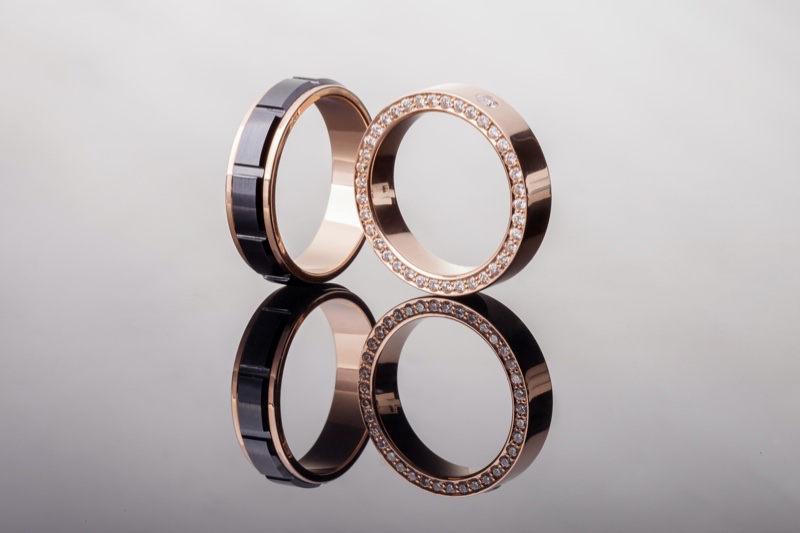 Ceramic rings are relative newcomers to the wedding industry. Ceramic is a modern and lightweight material that comes in several colors, including black, silver, and white. Ceramic rings don't scratch and are hypoallergenic, making them an excellent choice for people with sensitive skin.
While not as durable as other wedding ring materials like tungsten or gold, it is still highly resistant to scratches and cracks. Additionally, ceramic rings are cost-effective and often less expensive than gold or platinum.
Palladium
Palladium is a preferred material for wedding rings due to its unique properties. It's as brilliant as platinum but less expensive, making it an affordable choice for couples looking to invest in a timeless piece of jewelry.
Palladium is also incredibly durable, resistant to scratches and dents, and hypoallergenic, making it an ideal choice for sensitive skin. Its use in wedding rings has become increasingly popular due to its affordability and long-lasting luster.
Stainless Steel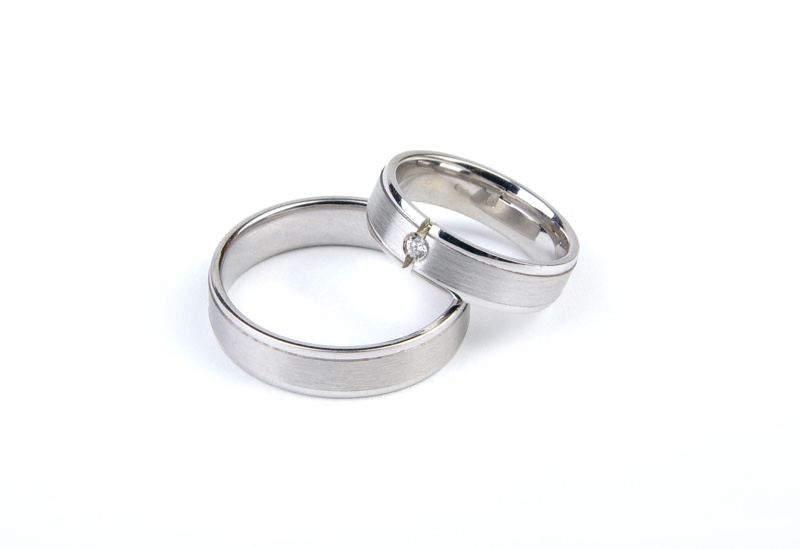 Stainless steel is one of the most durable materials for creating wedding rings. It's affordable and long-lasting and doesn't rust, corrode, or tarnish. As a result, stainless steel is an excellent option for people who work in challenging environments, such as construction workers and mechanics.
These rings are also generally hypoallergenic, making them perfect for people with metal sensitivity.
Final Words
Choosing the right wedding ring materials is a significant decision, as it's likely an accessory you'll wear daily. Factors such as durability, affordability, and design play a crucial role in selecting the perfect ring.
The above materials are a great place to start if you're feeling lost, but there are dozens more options out there that might suit your fancy! When selecting your ring, consider your lifestyle, taste, and budget to ensure you'll be happy with your choice for years to come.