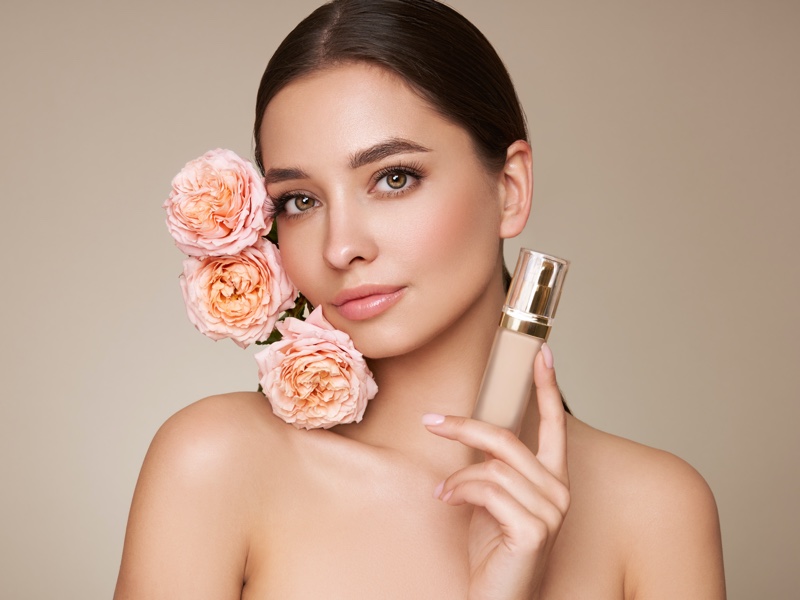 Foundation is everything when it comes to creating a flawless base for your skin. It doesn't matter if you are purchasing a new foundation for yourself or a client. You want the right one. However, choosing the right foundation is easier said than done. Luckily, there are some things you can look for when you are choosing. Here is a good guide that you can use that will explain the various available options, what coverage they offer, and more.

1. Liquid Foundation
Liquid foundation is a makeup product that a lot of makeup enthusiasts know about and love. It's easily the most popular among makeup artists and consumers. Despite being incredibly versatile and easy to use, it's not the best choice for everyone in all circumstances. You want to know the right time to use liquid versus other alternatives.
– With a Brush
You will find that liquid foundations will vary in the product's consistency. Some of the liquid foundations in the marketplace are very thick, and some are much more watery. Unfortunately, the texture isn't indicative of the quality nor how much coverage it delivers. The only way to tell what kind of coverage and wearing experience you will get from the foundation is by trying it out.
– Coverage
When it comes to finding the proper foundation with the right coverage, it's more subjective than objective. Some consumers may only want a subtle base like an invisible touch liquid foundation. In contrast, others may be looking for an extremely heavy base to conceal major blemishes or something else. The good thing about getting a liquid foundation has to do with the versatility they deliver. They are easy to layer. You can always add more or less based on the look you are going after.
When you are looking to get the best results from your liquid foundation application, always use a high-quality and natural foundation brush. While it's more expensive, it does deliver better results.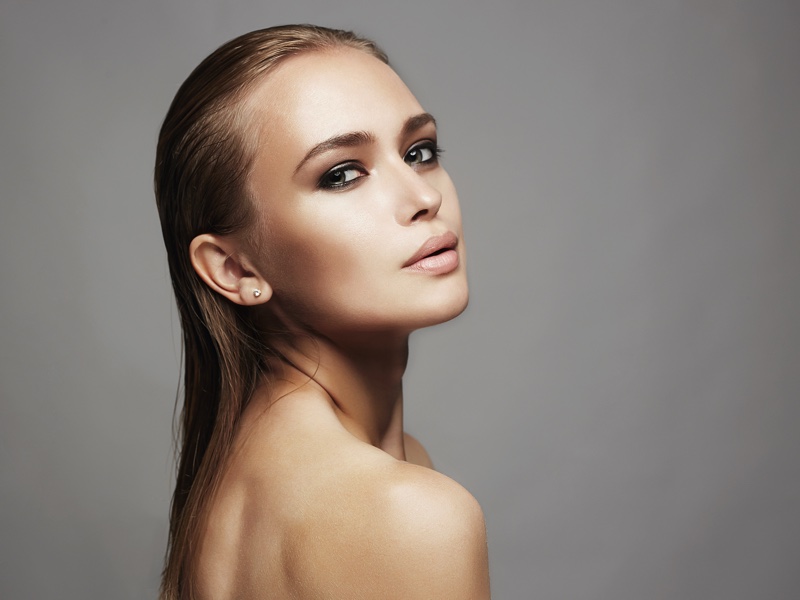 2. Cream Foundation
This is a good option for those who are aiming to get complete coverage but also added moisturization from their foundation. The only issue is that these products are typically thicker and more oily.
This foundation typically comes in a stick, palette, or jar. For application, you will want to use your fingers. This can be a benefit for those that don't have a lot of time to get ready in the morning or who like to apply their foundation on the go.
This is typically going to be the best option for those that suffer from acne-prone skin. After all, it typically delivers the best coverage, and it usually has a thicker base. However, it's also essential to keep in mind that it could potentially result in further breakouts. After all, you are placing heavier makeup on your skin. It could clog your pores and result in more breakouts.
However, if you are dead-set on getting thicker coverage from the cream-based foundation, you will want to look for something natural. There is a range of natural foundation brands that have excellent non-comedogenic formulas. This means the coverage will not clog pores.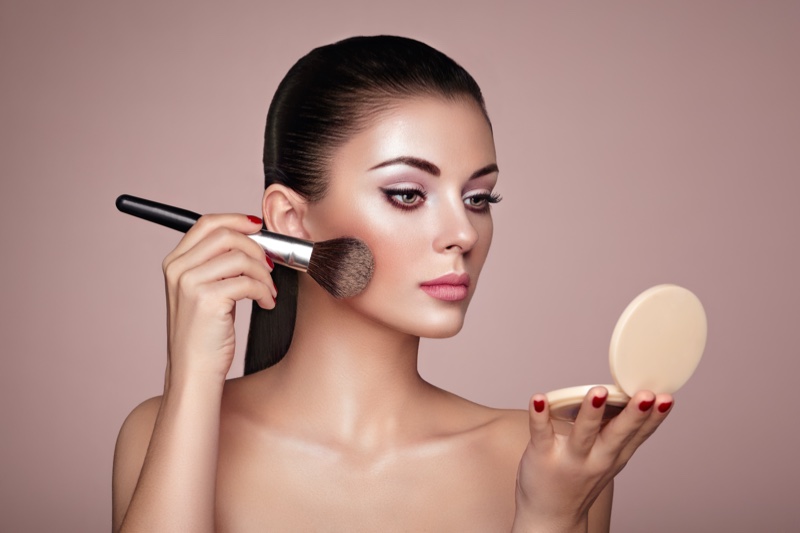 3. Mineral Foundation
This is another option that is available in powder form. This type of foundation has been around for a very long time, and it's a good option for some. It's typically lighter and better for those that don't need too much coverage. It usually gives you a matte effect versus a glossier one. It's not a good option if you need more coverage from your product because you'll start to get that "cakey" look. It can begin to look like you are wearing a lot of makeup which is not a look anyone wants.
However, there is a newer take on powder foundation that is known as the mineral foundation. This is a foundation that has a lot of benefits to it.
– Sensitive Skin
If you have sensitive and oily skin, the mineral foundation could be your best bet. It's a good option for a lot of people for various reasons. Not only is it made out of natural ingredients, but it's designed to allow the skin to breathe. Best of all, it can be easily built up without resulting in an overdone or 'cakey' appearance.
– Dry Skin
It's not ideal for anyone that has dry skin. If you do have drier skin, it's likely to make any dry patches increasingly visible.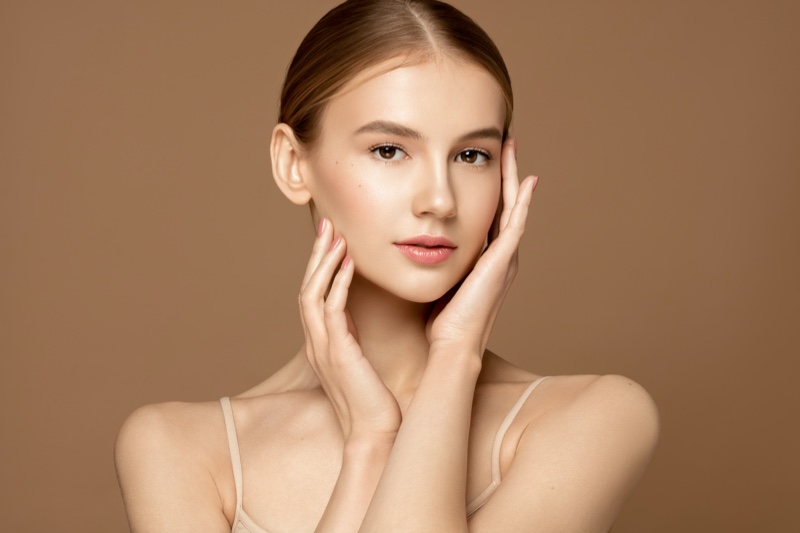 4. Tinted Cream
This is one of the best options for those looking for something lightweight and easy to wear. It's also a good option for those looking for the perfect summer foundation.
If you don't need a lot of coverage and you want something that is going to even your skin tone out, this is a great alternative. This can help to brighten your skin, and you can either apply a little or a lot.
– Lightweight
If you want something extraordinarily lightweight but that will offer plenty of coverage, this is a good option.
– Good Variety
You will find a lot of different tinted moisturizers and creams available that come with SPF and that offer plenty of coverage. A good blemish balm cream can provide light to medium coverage but wouldn't be great for those that need thicker foundation. However, you can find some creams with more coverage if needed.