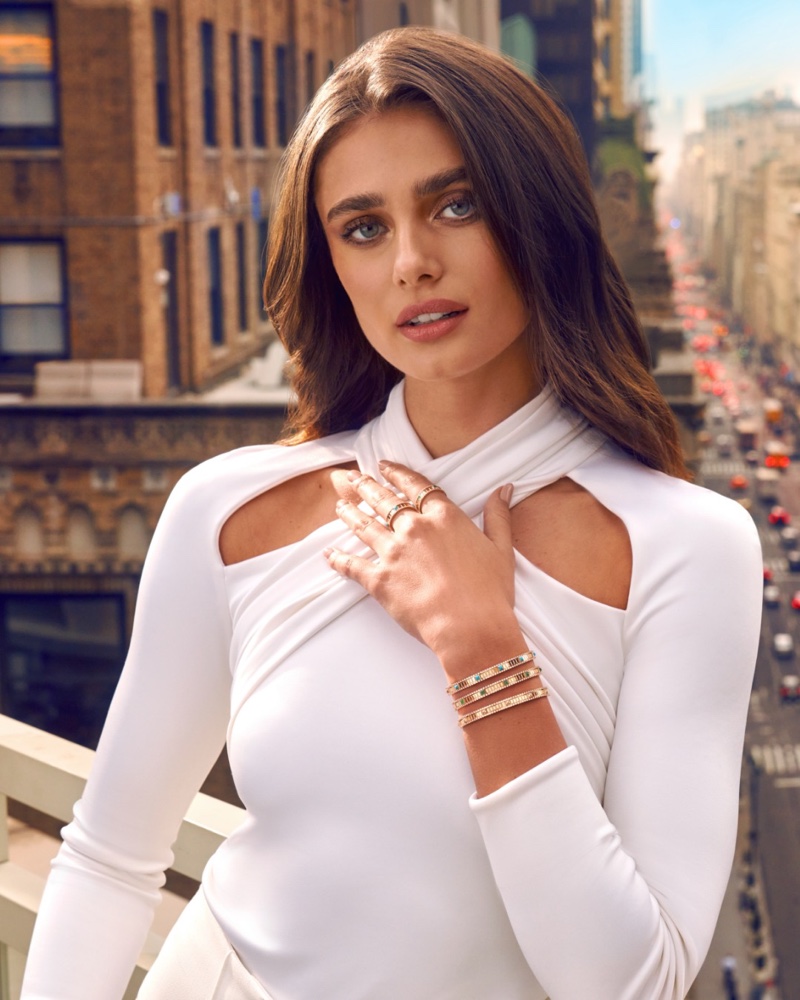 Taylor Hill, a renowned supermodel, is the face of Marli New York's LIFE 2023 campaign. Against the backdrop of bustling city streets, the jewelry brand positions Taylor, showcasing the fusion of high fashion and urban energy in the heart of New York City.
Adorned in a stylish ensemble consisting of an all-white outfit featuring a crisscross top paired with jeans, the brunette exudes an air of effortless sophistication. However, it is the exquisite jewelry from Marli's LIFE collection that truly steals the spotlight.
Taylor Hill for Marli Life 2023 Campaign
In both striking images and a captivating short film, Taylor Hill flawlessly showcases diamond rings and bracelets from the collection. The American beauty also recently posed for David Yurman and Emporio Armani accessories campaigns.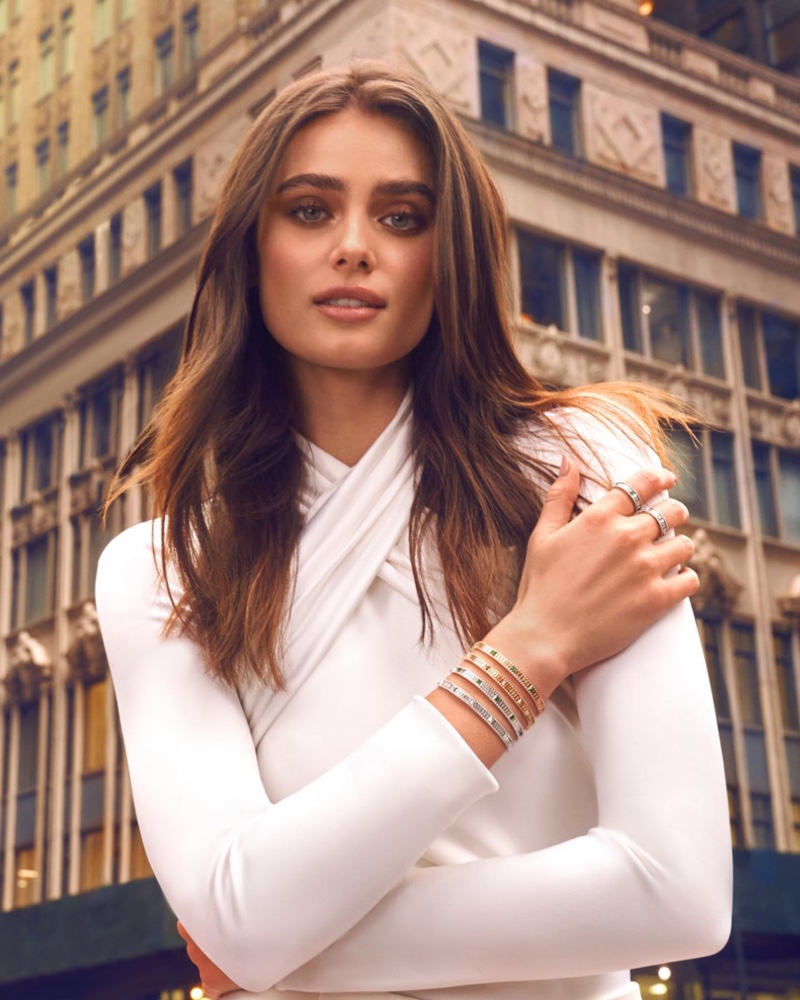 A statement from the brand about the Marli Life collection expresses that the collection symbolizes our ever-changing journey, embodying optimism, hope, and love in timeless pieces. It seamlessly harmonizes elements of lines, movement, softness, strength, color, and light, inviting us to embrace a grateful anticipation of what lies ahead.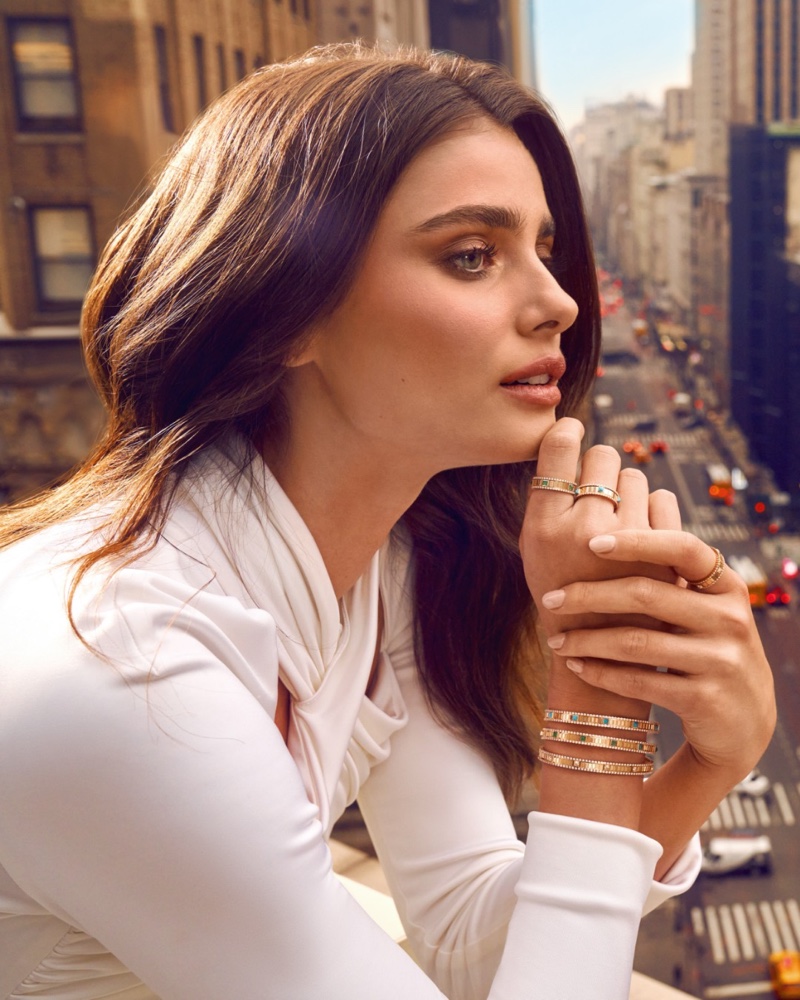 Within the Marli Life collection, rose and white gold metals intertwine seamlessly with vibrant gemstones like green agate and turquoise, infusing each creation with a touch of artistic allure. And don't forget to see Marli's previous campaign with Bambi Northwood-Blyth.