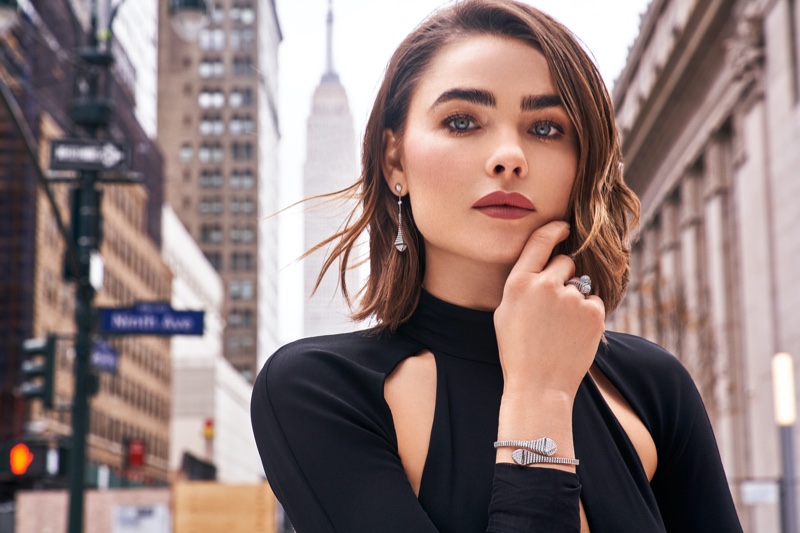 Photographer Dean Isidro (Atelier Management) captured the Making An Entrance campaign for Marli, a jewelry brand based in New York City. Bambi Northwood-Blyth is the face of the campaign, which was shot on location in New York City. The Australian beauty displays sparkling designs from the Cleo by Marli collection.
Marli Making An Entrance Campaign by Dean Isidro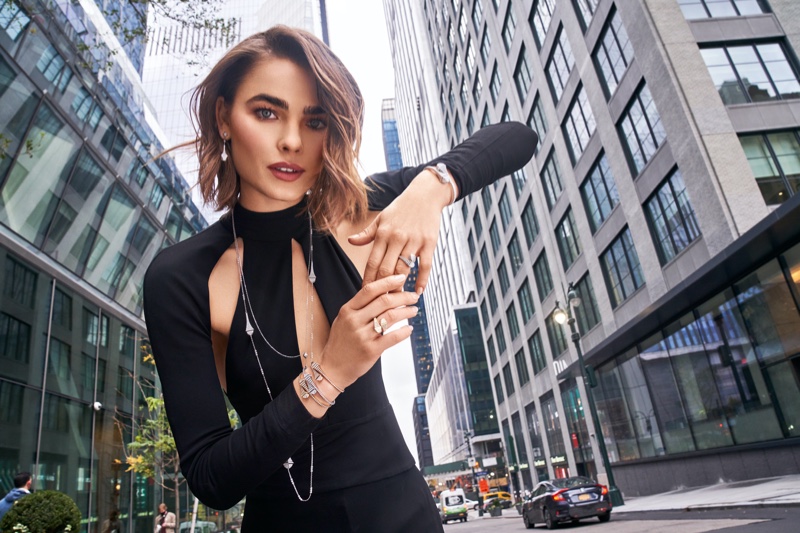 The designs take inspiration from Cleopatra with pyramid shapes set in 18k gold. Stylist Shirley Breaux pairs the jewelry with cut-out tops as well as chic blazers. When it comes to beauty, Owen Gould works on Bambi's wavy bob while makeup artist Walter Obal applies a berry lip color.
Related: Bambi Northwood-Blyth Graces the Pages of Noir Magazine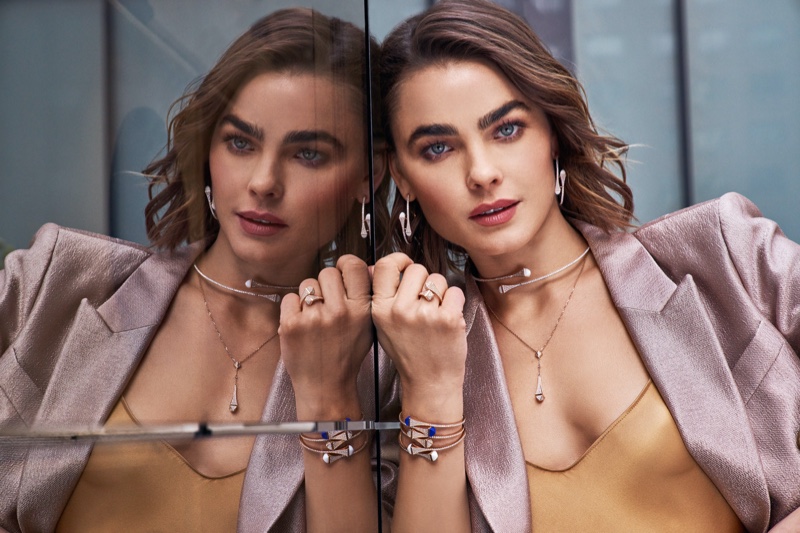 We chose Bambi for her vivacity, confidence, and her perfect balance of unrelenting commitment to her work and carefree enjoyment of every moment. She lives her success with humility and — like MARLI — New York will always be her home, no matter where she is in her journey.

MARLI