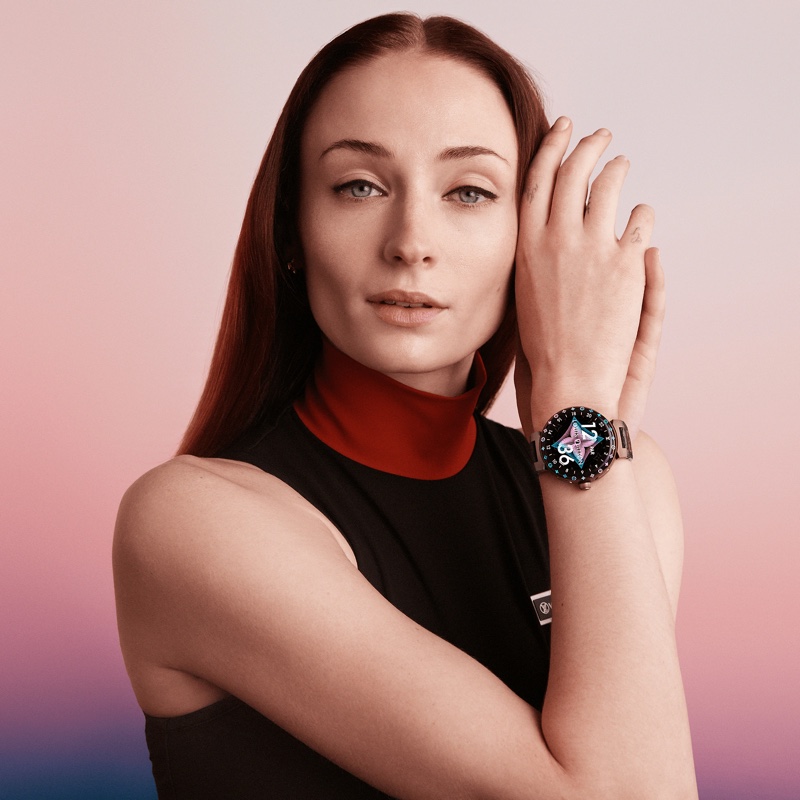 Louis Vuitton launches its Tambour Horizon Light Up Connected watch, the third generation of its connected watch. A new campaign stars brand ambassador Sophie Turner. In the first shot, the redhead actress wears the timepiece with a sleeveless turtleneck top.
Another image features Sophie in a classic black top with a stud earring. Each watch also includes a Monogram Eclipse canvas strap that's interchangeable. Prices range from $3,400 to $4,110.
Louis Vuitton Tambour Horizon Light Up Connected Watch Campaign
The watch has a sapphire glass with 24 LED lights embedded in it, providing an enchanting glow-in-the-dark animation. Tambour Horizon Light Up features built-in watch faces as well as Louis Vuitton-designed operating system, making it suited for travel and everyday activities.
Related: Sophie Turner Dives Into Louis Vuitton Watch Campaign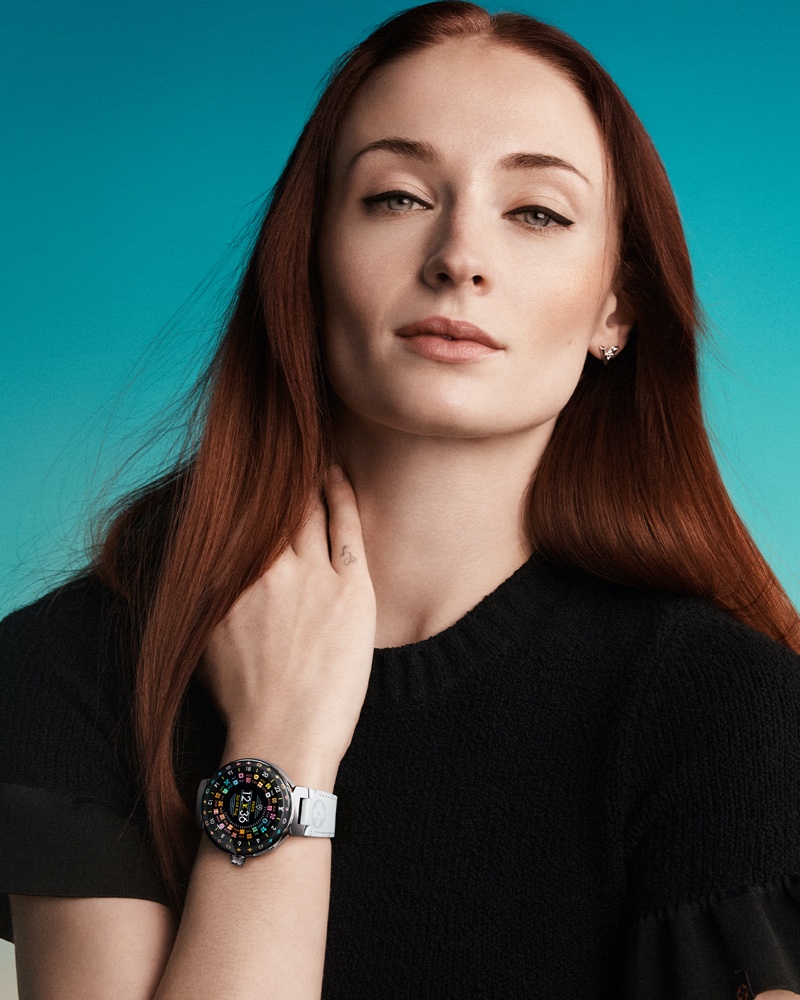 "The Maison's voyage into the innovative world of highly creative connected watches continues with the Tambour Horizon Light Up, Louis Vuitton's third generation connected watch. Creating a new paradigm in connected watches, it offers never-seen-before levels of customization and personalization," the fashion house shares.